How to Make Discord GIFs with 9 Solutions on Windows, Mac, Android, and iOS
As GIF is increasingly being used on many social platforms, Discord is also home to thousands of GIFs. So, if you want to make Discord GIFs to use on a private or group chat, which would help you portray your feelings or reply to conversations with your unique Discord GIFs. Then this post will teach you how to make high-quality Discord GIFs on PCs and mobile devices.
Part 1: What is Discord GIF
Tenor powers the Discord GIFs. It has thousands of collections that you can search inside the social platform. The Discord GIF Picker can help you quickly find the right GIF by browsing its categories to reply according to the topic or subject. Discord GIFs also communicate with other users, such as a compliment, insult, or reaction to a statement. And since the GIF file is widely spread across the internet, you can almost create your collections to upload to GIFs. Read further to learn how to make Discord GIFs.
Part 2: 3 Best Ways to Make Discord GIF on Windows/Mac
An excellent way to make Discord GIFs is to download a desktop tool. You can try the recommended solutions to import images and video files in this part.
The best desktop software to make Discord GIFs is AnyRec Video Converter. The software carries a tool for a creative GIF. It allows you to upload compiled images or a video to turn into a GIF. You can also edit the media file through trimming, cropping, rotating, and more. Moreover, the software enables you to edit the frame rate and output size for a better GIF result—free download AnyRec Video Converter on Windows and macOS.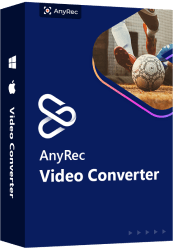 AnyRec Video Converter
Excellent GIF maker to create Discord GIFs that allow files to have loop animation.
Support image and video formats like MP4, MOV, JPG, and PNG to create GIFs for Discord.
Provide watermark maker and video merger to merge files before creating GIFs.
AI technology helps images and video to have the best quality to convert to other formats.
Step 1.Download and install AnyRec Video Converter to your device. Then, launch the software to start creating GIFs. Go to the Toolbox menu and click the GIF Maker button. Choose between Video to GIF and Photo to GIF options to import files from your folder.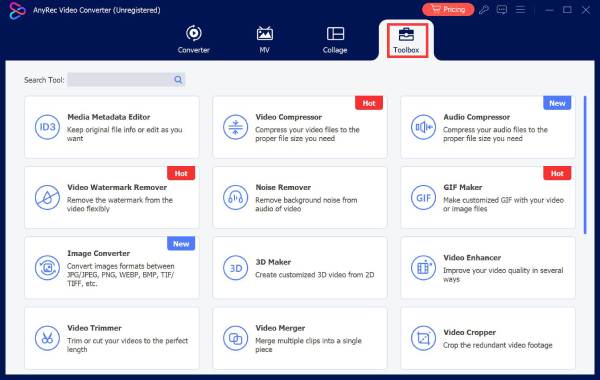 Step 2.You can start to edit the media file by clicking the Edit button. It will allow you to crop, rotate, and apply a customed watermark. Moreover, you can also use a filter or effect for preferred selection. You can remove some parts of the file from the Cut option by trimming and cutting. Click the Save button to save all the changes.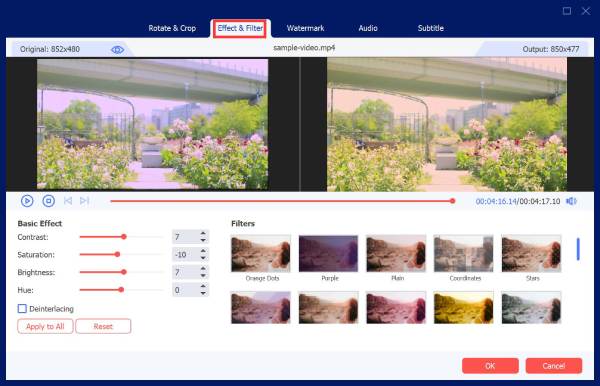 Step 3.Back to the GIF Maker, change the Output Size for a new aspect ratio. You can also change the Frame Rate up to 24FPS. Tick the Loop Animation checkmark for a repeated loop. Then, click the Preview button to see the final result of the GIF.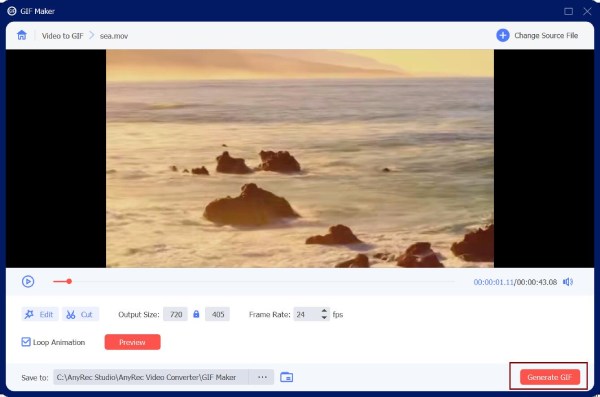 Step 4.After previewing, click the X button to exit the Preview window. Click the Save To button to browse for the designated folder path. Finalize creating a Discord GIF by clicking the Generate GIF button. You can now share the GIF with your Discord friends.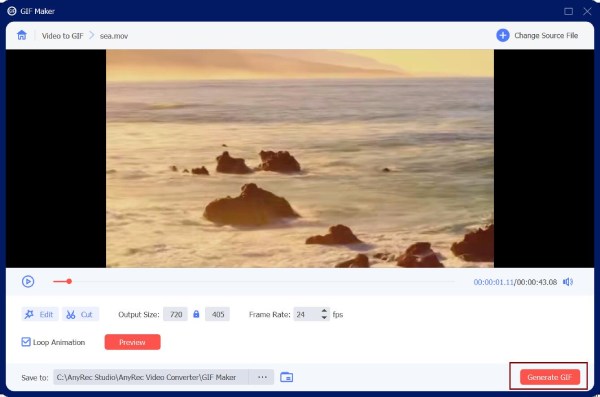 2. Adobe Photoshop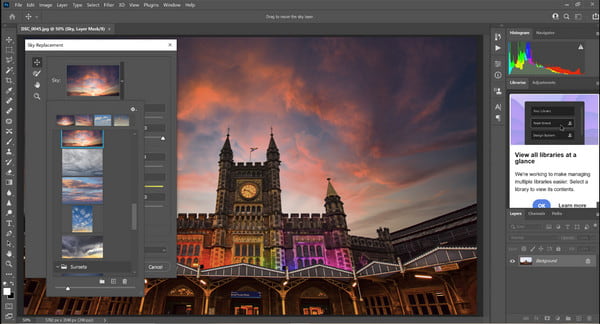 Photoshop is a famous tool for video and photo editing. It helps you to create Discord GIFs for Discord, while you can also import a GIF and start the modification process. You can alter the effects, including frame animation and frame rate. Unfortunately, the professional software is not free and can only give you a free trial version to get familiar with its interface.
Pros

Wide range of tools for creating GIFs.
High-quality output to share on social platforms..
Cons

Difficult learning curve.
3. SSuite GIF Animator
This software is accessible to all Windows systems, allowing you to make unlimited Discord GIFs. You can upload various image files like JPG, and BMP, then let the software do its work. The tool comes with an intuitive GUI with lightweight file size. As it is only accessible to Windows, SSuite is not available for macOS.
Pros

Support image and video extensions to convert to GIFs.
Provide other solutions like movie and slide show creators.
Cons

It doesn't support setting the speed for an individual frame.
Part 3: 3 Best Ways to Make Discord GIF on Android/iPhone
If you are an avid Android and iOS user, creating Discord GIFs is not a problem with some apps from App Store and Play Store. Here are the top three apps that are best for Discord GIFs.
1. Gif Me! Camera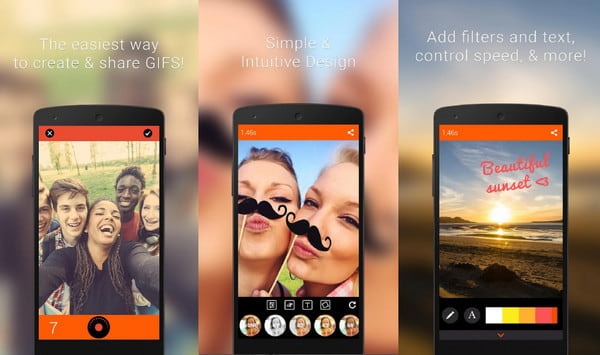 A well-engineered app to create a Discord GIF from scratch, convert videos to GIFs, and edit an existing GIF file from your phone. It has a vast collection of features which includes templates and other presets. It offers a low price of $1.99 to get the pro version on Android and iPhone.
Pros

User-friendly interface.
Support recording video inside the app.
Cons

App crashes during editing and converting.
2. ImgPlay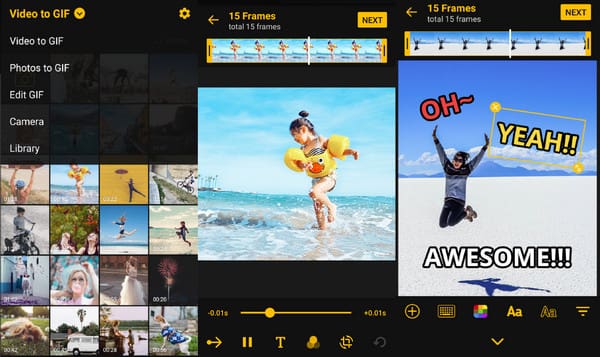 Have fun creating Discord GIFs with ImgPlay. You can select the canvas, depending on the social platform you will share the GIF. Moreover, the design elements do not lack effects such as animated stickers, filters, and more. This app is available on both Android and iOS.
Pros

Enable users to sketch with the Pen Drawing feature.
Support customized designs for GIFs.
Cons

Watermark for the free version of the app.
3. GIF Toaster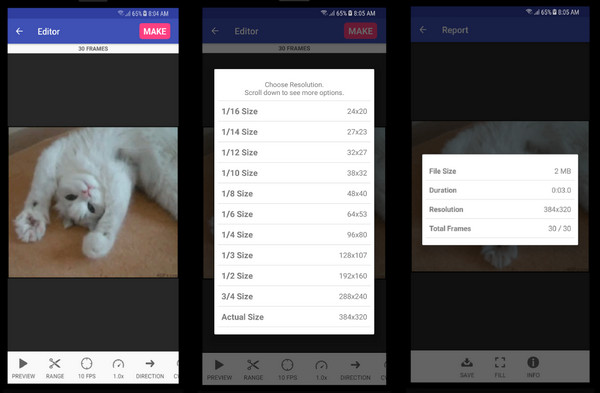 GIF Toaster is suitable for the task if you want to convert various media files to GIFs for Discord. The app supports bursts, photos, videos, panoramas, and other files, which you can also convert to photo collages with designs.
Pros

Free and easy to use.
Cheap pro version for $1.99.
Cons

Constant technical issues.
Part 4: 3 Best Ways to Make Discord GIF Online
Suppose you want to create a video or compile photos to Discord GIFs quickly; online tools are available for desktop and mobile devices. Here are the most suggested online GIF makers you can visit.
1. GIPHY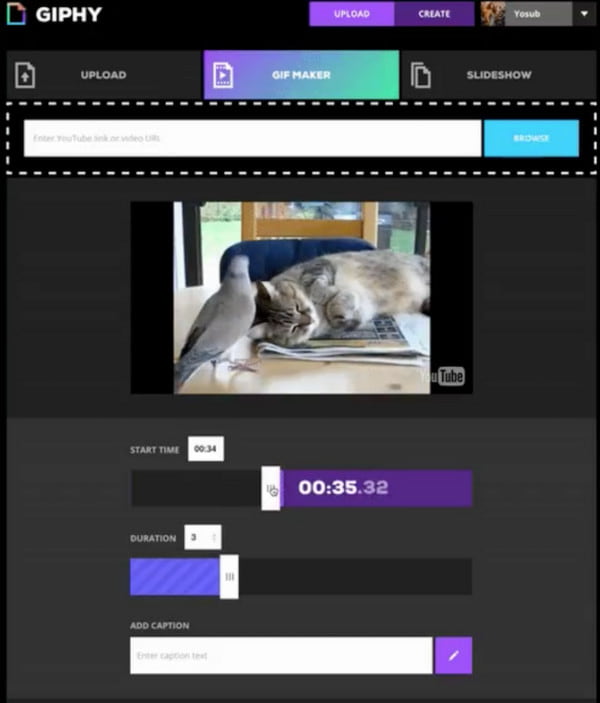 GIPHY is a popular site for retrieving GIFs and sharing them across the internet. It also supports GIF creators by providing a GIF maker, where you can add file formats like JPG, PNG, GIF, MP4, and MOV. Although you need to sign up for an account, GIPHY gives you the freedom to store GIFs or share them with the community.
Pros

Enable sharing GIFs with other social platforms.
No membership purchase to join the community.
Cons

Slow loading progress.
2. Picasion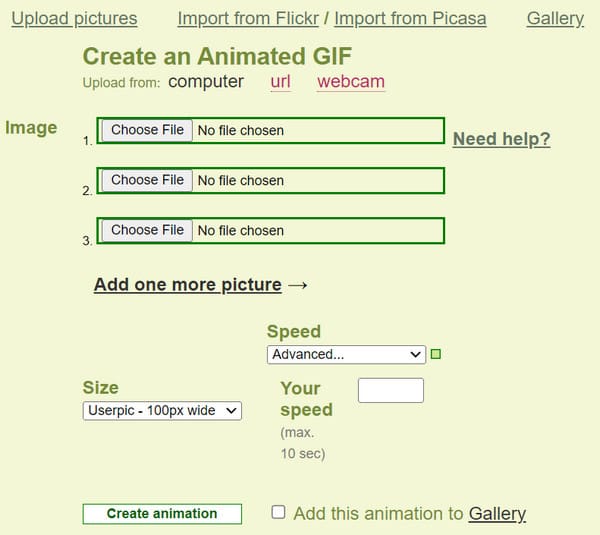 Suppose you need a more straightforward online tool for Discord GIF; you can try Picasion. Its interface only provides the needed features to create GIFs. It supports editing the overall size of the GIF and the playback speed for a maximum of 10 seconds.
Pros

Enable to store the animation in its Gallery.
Save GIF files with high quality.
Cons

Not too much to offer.
3. Ezgif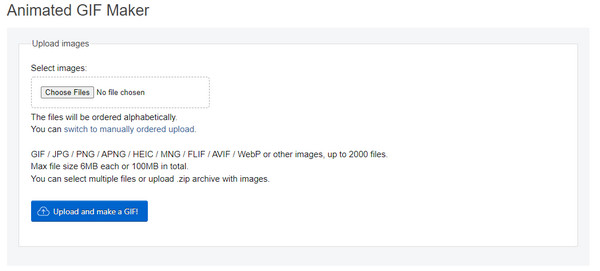 The last recommended online tool to create Discord GIF is Ezgif. It is an all-in-one solution for media making and editing like cropping a GIF. Its GIF maker is also exceptional as it offers features to beautify and modify videos or photos. Ezgif also doesn't require you to sign up to utilize its functions.
Pros

Support various formats like WMOV, FLV, WebM, MP4, etc.
No file limitation for file uploading.
Cons

Slow converting process.
Part 5: FAQs about Making Discord GIF
Can I create a GIF through Discord?

Yes. Discord Nitro subscription allows you to use the GIF features and upload animated emojis. It also offers an animated profile where you can have a GIF as your profile picture. You will also not worry about limited file size, as Nitro provides more significant upload limits.

How much GIF MB can Discord accept?

The maximum GIF file size you can upload in Discord is 256KB. However, if you upload a Discord GIF as your profile in the community, you can upload a file for up to 8MB.

How many GIFs can I upload to Discord?

If you love sending Discord GIFs to your friends, you wouldn't like to know that the social platform limits users to only 250 GIFs. Even though you save a GIF in the Favorites folder, the maximum will not change.
Conclusion
Discord GIFs are essential to the virtual community. As the platform continues to grow, using GIFs for a reply is almost used by everyone. Of course, you can create your Discord GIFs, but ensure that the file is only within 8MB, as Discord is not accepting bigger file sizes. To be more specific with file size, AnyRec Video Converter is the solution. Aside from getting the correct file size for Discord, you can also produce high-quality GIFs. Try it now by downloading it to Windows or Mac!
Related Articles