The Ultimate List of GIF Recorders, Which is the Best?
Now you want to record an animated GIF. You have found a brilliant and funny video as the GIF material. How to find a GIF recorder to turn the video on the screen into GIF? Regular screen recorders are doing a great job at generating movie files such as MP4 and MOV, but having trouble in creating more dynamic GIF files easier to be shared on social media. In this article, the editor team would break down the popular options as GIF recorders for all the scenarios.
Part 1. [Editors' Pick] Overall Best Way to Record a GIF
When you want to turn your screen into a GIF, AnyRec Screen Recorder easily ranks at the top of all the popular GIF recorders. It provides 7 different recording modes to capture the screen as GIF files. For both beginners and power users, it provides a complete set of GIF recording tools that fits all levels of users.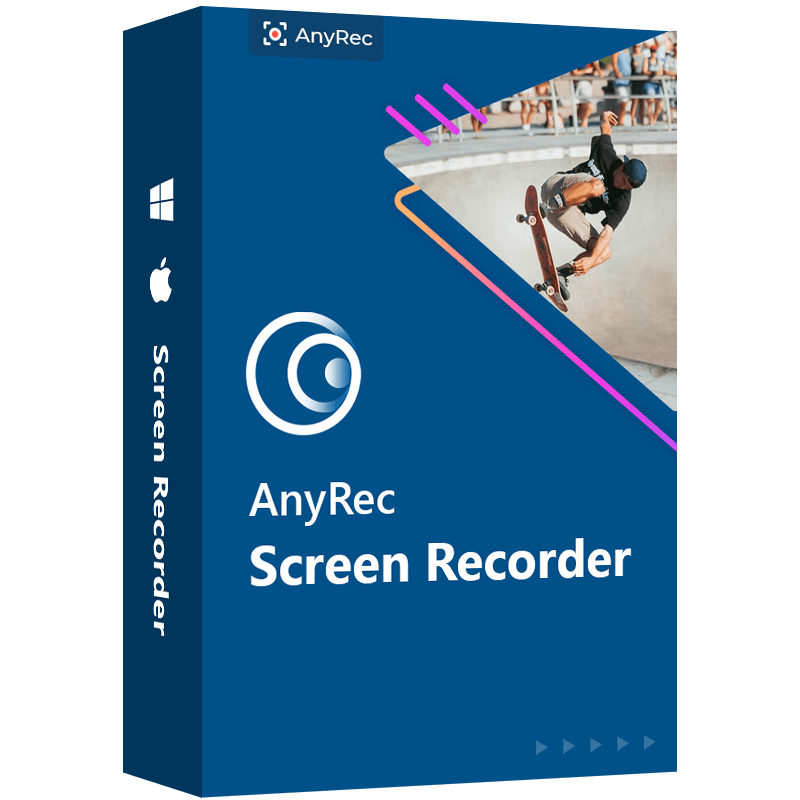 GIF Recorder
Record customized region or full screen with high quality.
Easily export to GIF files with advanced settings.
Customize GIF compression rate freely.
Great editing tools for GIF creators.
Control GIF recordings with custom hotkeys.
Step 1.Download and Install Screen Recorder program. On the main screen, click on the Video Recorder button to proceed.

Step 2.Click on the Custom button to select a specific area or window for recordings. Click on the Output button to open up the Preferences window. On the Output tab, change the output format into GIF. Click on the OK button to confirm.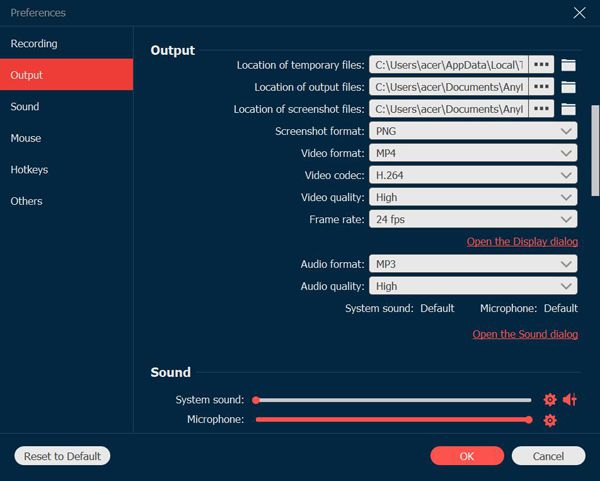 Step 3.Click on the REC button to start recording GIFs. Later, click on the Stop icon to terminate the recording. At last, click on the Save button to finish the process.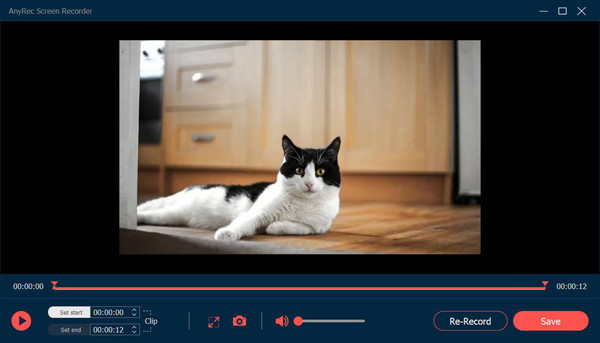 Part 2. 9 Honorable GIF Recorders for Windows and Mac
Top 1: Gyazo
Elegantly designed app endorsed by many high profile eSports content creators, Gyazo has been chosen by many enterprise-level customers for its simplicity, security, and speed.
Pros

Incredibly fast screen recording process. Let you turn the screen into GIFs as fast as a Ninja.
Cloud syncing and backup of your captured GIF, extremely easy for sharing.
Cons

Doesn't have an option to save files locally.
Get only 7 seconds of GIF recording/10 viewable GIFs for the free version.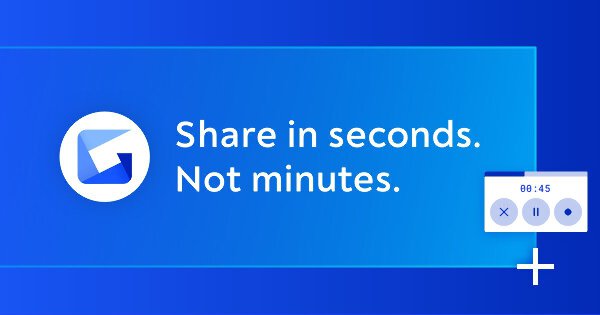 Top 2: Licecap
Licecap is the personal antidote of Gyazo. It has a bare minimum list of features specifically for GIF screen captures. For less than 1MB in file size, you get a complete package of GIF recorder solutions.
Pros

Simple and Effective tiny program for HQ GIF recordings.
Supports both Windows and Mac.
Cons

Editing features are not included.
The GIF it creates is oversized. A seven seconds animation would be over 0.5MB.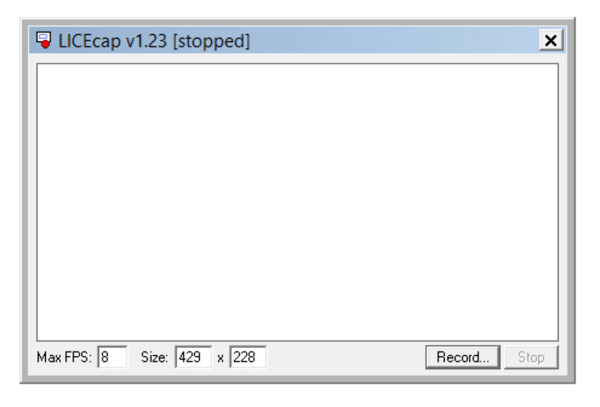 Top 3: ShareX
As an open-source GIF recorder, the beauty of ShareX is its customizability to automize your workflow, this would come as super handy for advanced users.
Pros

Open-source Software.
General screen capture software with screen to GIF feature.
Cons

The interface doesn't look attractive for beginners.
It depends on the FFmpeg library for screen recording features, which may prove to be unusable for users without a technical background.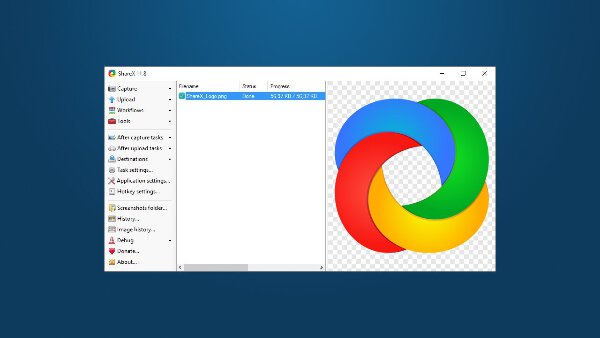 Top 4: Gifox
As one of the better-designed options, Gifox shares a delightful UI anchored on the Mac menu bar. Its smart position feature is also highlighted.
Pros

Excellent Design.
Good GIF compression control.
Cons

Lacking features to trim a GIF.
There is a 10 seconds limitation put on the free version.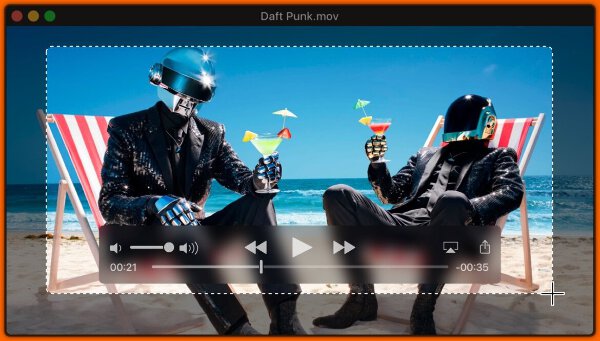 Top 5: Giphy Capture
No list is complete without mentioning GIPHY. It is the de facto monopoly of GIF sharing platform with a GIF recording feature.
Pros

Easy sharing and get inspiration.
Basic editing feature.
Cons

Online services have 30 seconds limitations.
You could convert videos to GIFs, but you need separate software to record videos first.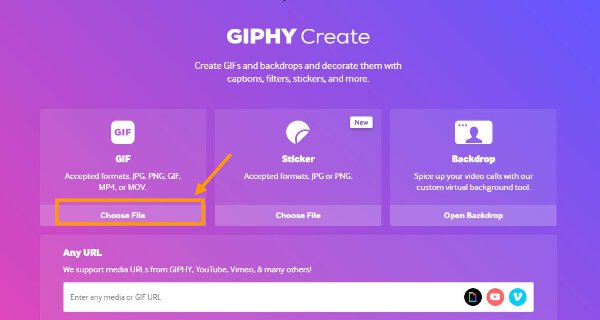 Top 6: Capture to a GIF
If you need to capture the content of webpages to an animated GIF within Chrome browser, this simple tiny extension is the most highly rated choice.
Pros

Very easy to use. You do not even need to modify settings.
Cons

It is a Chrome extension, which means you need an Internet connection to make it work.
Due to limitations, Chrome extensions are generally more lagging than stand-alone software.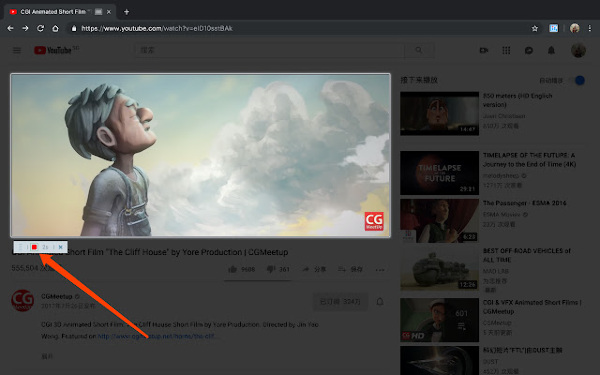 Top 7: ScreenToGif
No need for further introduction, this app is dedicated to turning your screen into GIFs. It also has built-in webcam recorder features.
Pros

Simple, Free for GIF animation.
Integrate a screen, webcam and sketchboard recorder to make screen to GIF online
Cons

Doesn't show up in Start Menu or apps list.
The GIF recorder is for Windows Only.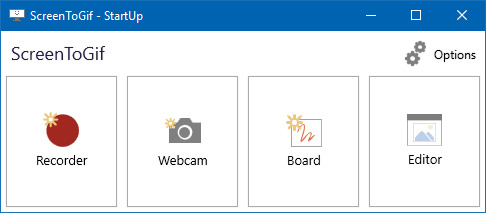 Top 8: GifCam
Alongside the excellent configured and rich features, the fun factor this GIF recorder app provides cannot be underestimated.
Pros

Well-configured app with surprisingly powerful features.
Adjust the GIF recording screen size by dragging with your mouse.
Cons

Software development seems to be ceased after 2016. Compatibility issues arise with the new OS.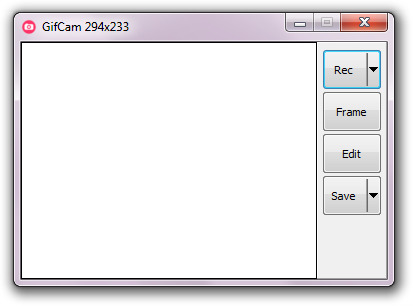 Top 9: GifCap
For people who need to find an online website for GIF recording, Gifcap is an excellent choice which only needs a modern browser.
Pros

No installations.
Client-side only, no privacy concerns.
Blazingly fast GIF rendering.
Cons

No timestamp in the editor.
Created GIF lacks precision and is over-speeded.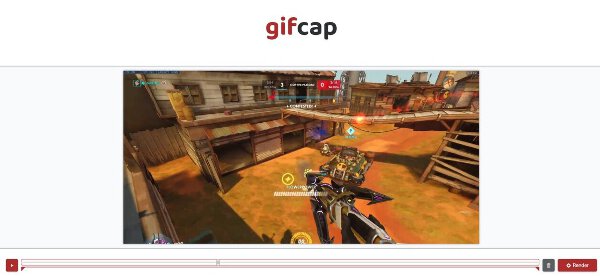 Part 3. FAQs about Recording GIFs
1. What is a GIF file?

GIF files have popularized the Internet since the early 90s. On the surface, GIF has been a ubiquitous element of Internet Culture since the very beginning. In reality, it sits right at the creative core of the Internet and gained the heart of generations of content creators.

2. Are there GIFs free to use?

There are royally-free GIFs that are available on popular sharing platforms, such as GIF Paradise, Alphr, and Giphy. GIFs are subject to copyright laws while popular usage falls in the category of Fair Use doctrine.

3. Why recording screen videos to GIFs?

Because animated GIF is a photo format, which is compatible with all the social media websites. Moreover, the GIF files enable you to playback the content automatically compares to the video files.
Conclusion
To sum up, the article has reviewed the most popular GIF recorders that have been well-considered. If you prefer a screenshot app that fits your need the best, look no further than AnyRec Screen Recorder as your selected choice.
Related Article