5 New Ways to Record Discord Audio Calls on Windows/Mac/iPhone/Android
Discord is a free VoIP service that allows people to share interests and opinions all over the world. Many gamers use Discord to communicate online because of its low latencies. You can also send voice calls, video calls, and text messages with friends and communities via Discord. In many cases, you need to record a Discord call for personal or commercial use. Be aware that it is illegal to record others without their permission. So you had better tell others before recording Discord calls. Now, let's see how to record Discord audio from your computer or phone. Just read and follow.
How to Record Discord Audio on Windows and Mac (Easy & High Quality)
AnyRec Screen Recorder is a lightweight and powerful Discord audio recorder for both Windows and Mac users. You can record Discord calls from both ends without losing quality. Generally speaking, you can record what you speak and hear simultaneously or separately into a Discord audio recording file.
Even though you are not a Discord server owner or moderator, you can still record audio from Discord channels. Moreover, you can record 6-hour and longer Discord audio within the program.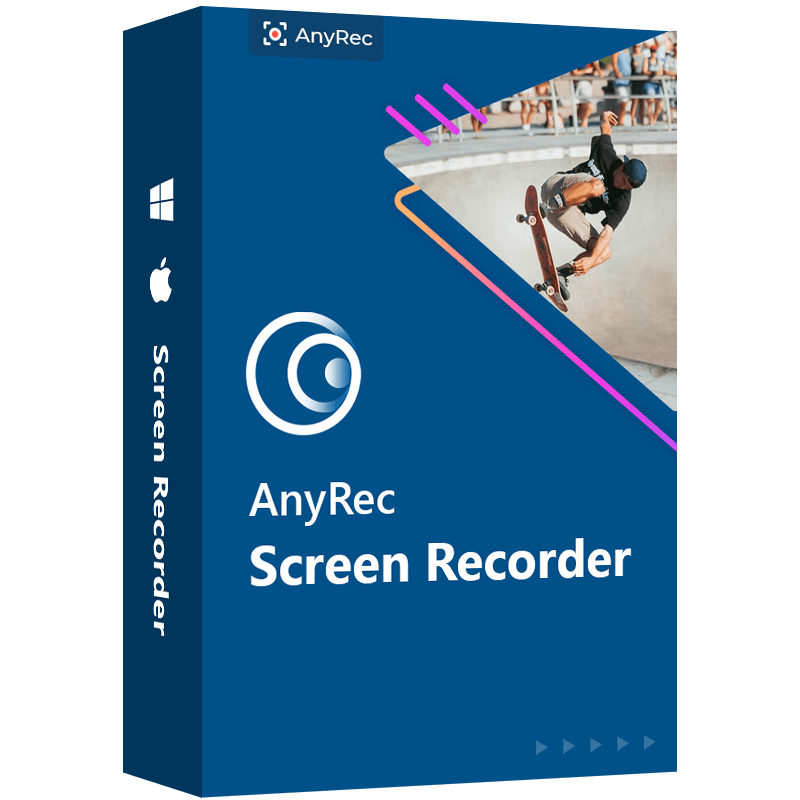 Discord Audio Recorder
Record Discord video and audio calls from all sources, including computer audio and microphone voice.
No recording labels or notification when you record Discord conversions.
No maximum time limit. You can record Discord audio longer than 6 hours.
Trim Discord recording clips to delete unwanted parts.
Save Discord audio recording into MP3, AAC, M4A, WMA and other formats.
Pause, resume, and stop recording on Discord without time limit.
Step 1.Free download, install, and launch AnyRec Screen Recorder. Click "Audio Recorder" on the main interface to record audio on Discord.

Step 2.Turn on "System Sound" to record a Discord call audio. If you want to record your voice together with the Discord call, you can turn on "Microphone" too. Adjust volume sliders to increase or decrease the input audio volume. As for Windows users, you can unfold the Microphone list to remove background noise. So your Discord audio recording will be better than before.

Step 3.Click the gear "Settings" button and navigate to the "Output" section. Here you can adjust Discord recording settings. Change the audio format (record audio to MP3 and other formats), quality, and output folder based on your need.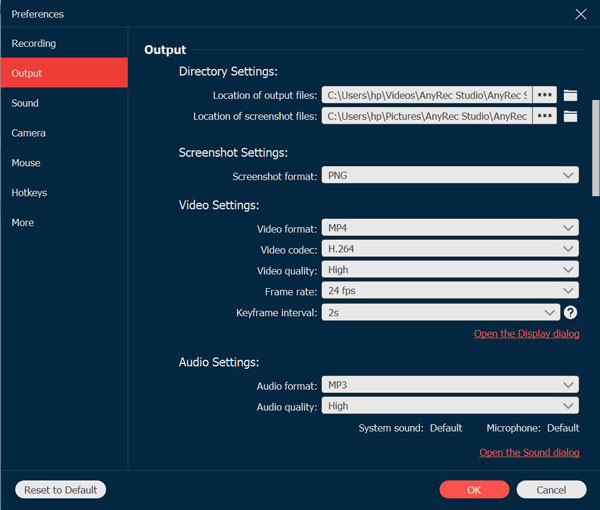 Step 4.Click "REC" to start recording on Discord. You can pause and resume Discord call recording freely.

Step 5.When you want to stop recording on Discord, you can click "Stop" and get the "Preview" window. Pre-listen and trim the Discord recording audio if necessary. At last, click "Save" followed by "Next" to download Discord call recording.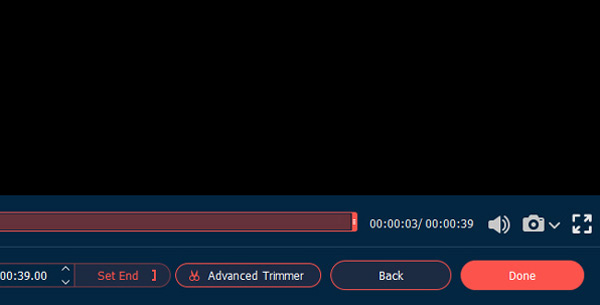 No matter you are the owner or admin, you can record a Discord call with high quality. This is much better than Discord Craig bot. Moreover, you can click the "Screenshot" button to take a screenshot on Discord too. So if you want to secrelt record Discord calls to MP3, you can free download the program and start a free trial right now!
How to Record Discord Audio on iPhone and Android
Cragit Bot is the iOS and Android audio Discord record bot you are looking for. If you create a server in this Discord audio call, you can record a Discord call with Cragit Bot. For people who record Discord audio for podcasts, Cragit Bot is a good Discord voice recorder.
You can record Discord call audio up to 6 hours. The recorded Discord call recording exists up to 7 days. But in the 8th day, you cannot download this Discord recording file from Cragit Bot.
Step 1.Create a server on Discord first. In the Cragit Bot site, click "Invite Cragit To Your Discord Server". Then sign into your Cragit Bot user account.
Step 2.From the "Add Bot To" list, select the service. Then you can click "Authorize" to move on.
Step 3.You need to invite Craig Bot to your target Discord server.
Step 4.Type "craig:, join" to start recording a Discord call on Android or iPhone.
Step 5.You can type "craig:, stop" to stop recording on Discord.
Step 6.You can get a link from Cragit Bot. Click it to download a Discord audio recording file in WMV format.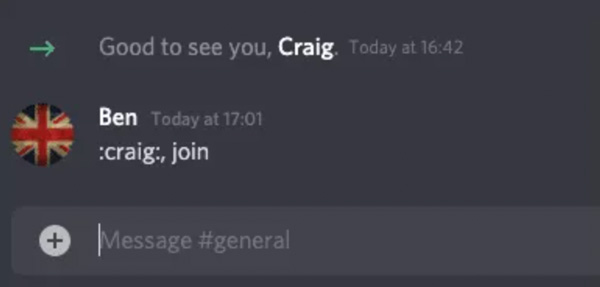 If you are a member of a Discord audio call, you need to use other Discord call recorder apps. Here you can choose from Voice Recorder & Audio Editor, Voice Record Pro, Record Plus, AudioShare, and more.
Other 3 Tools to Record Audio from Discord for Free
There are also other free tools that can record Discord audio to MP3 for offline playback. You can check the following recommendations here.
Top 1: AnyRec Free Audio Recorder - Free Online Discord Audio Recorder
You can record Discord audio to MP3 for free on Windows by using AnyRec Free Audio Recorder. Both the incoming and outgoing audio sources can be captured. The free online Discord audio recorder doesn't have the maximum time limit. Thus, you can record Discord calls and voice chats free online more than 6 hours.

Top 2: Audacity - Open-Source Discord Audio Recorder Software
Audacity can be your free software to record Discord audio calls on Windows/Mac as well. To record Discord audio with Audacity, you need to adjust Audacity audio recording settings first. So click "Preferences" from the Edit drop-down list. In the "Device" section, set the computer/external microphone as the recording device. After joining a Discord call, you can click the "Record" button to record Discord with Audacity.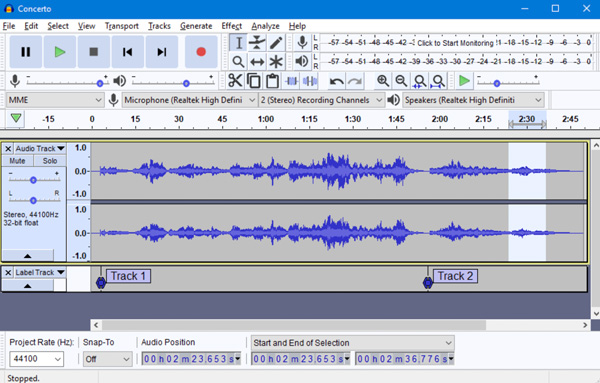 Top 3: OBS - Free Discord Audio Recorder for Windows and Mac
OBS is your free recorder that can record Discord calls to MP3, MP4, and other formats. You can record Discord conversion with OBS on Mac and Windows with no cost. However, OBS is complicated for beginners. You need to spend some time understanding the virtual background. Before making a decision, you can read the 2023 OBS Studio for Windows review here.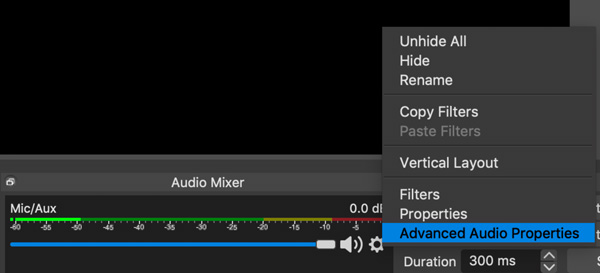 FAQs of Recording Discord Audio
How to record Discord for YouTube?

Use AnyRec Screen Recorder "Video Recorder" to record calls on Discord as usual. After recording, go to "Recording History" and click the "Share" button. Choose YouTube to share your Discord video recording file directly.

How to record Discord audio with OBS?

Open OBS software. Click + near the bottom of the "Source" section. Select "Audio Output Capture" from the list. Create source for Discord audio recording. Click "OK" to confirm. Find and click "Controls" on the lower right corner. Click "Start Recording" to record Discord sound with OBS. You can find where OBS save recordings to get all offline Discord audio files.

How to record Discord audio and gameplay at the same time?

To record gameplay with Discord audio, you can choose "Game Recorder" in AnyRec Screen Recorder. Set the gameplay screen as the capture area. Enable system sound and microphone voice to record gameplay with all audio sources. Click "REC" to start recording Discord chats during gameplay simultaneously.
That's all to record Discord audio calls on Windows, Mac, iPhone, Android, and online. You can record all voice channels to MP3 and other audio formats. For most starters, AnyRec Screen Recorder is a good choice. The intuitive interface and easy-to-use interface can help you save a lot of time. You can get customizable Discord audio recording settings too. As for experts, you can use Audacity, OBS, and more as your free Discord recording software as well.
Related Article