How to Combine Videos on TikTok - Your Step-by-Step Guide
TikTok caught the heart of many people by allowing them to share their short video content. TikTok doesn't only allow the user to post one video to upload. It even has the feature to select multiple videos and merge the video clips into a TikTok. This is a popular feature enjoyed by many. Today, we will show the steps on how to combine videos on TikTok and you will be surprised how easy it is. In addition, we will also introduce you to a third-party application that can also merge your videos. So without much further ado, let's get to the topic.
Part 1: 2 Ways to Combine 2 or Multiple Videos on TikTok (Up to 35 Videos)
Method 1. Combine Up to 35 Videos on TikTok
TikTok allows users to string 2, 3, 4 and u to 35 video clips within TikTok app. You can use the TikTok camera or upload from your gallery. It is totally free. Later, you can edit a TikTok caption, add TikTok filters and effects to make your video perfect.
Step 1. Assuming that you already have the application, you can open TikTok and tap the Add button on the bottom part of the screen.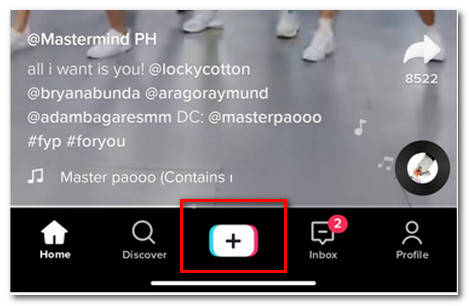 Step 2. It will direct you to the TikTok recording tool. However, instead of shooting a video, go to your gallery by pressing the Upload button on the lower right of the screen.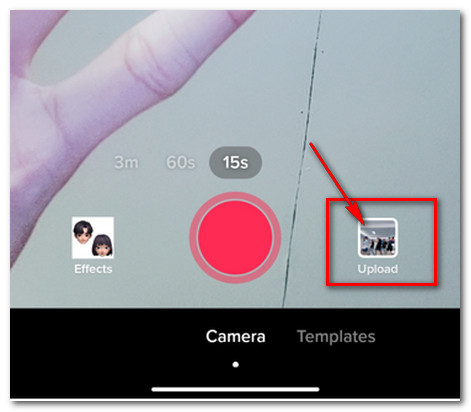 Step 3.Select multiple videos that you desire to combine on TikTok. Keep in mind that you can only choose up to 35 videos. Then tap the Next button.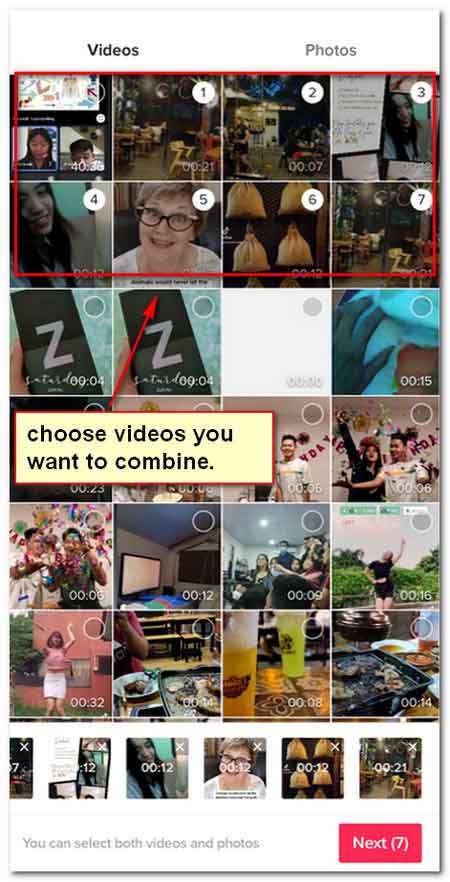 Step 4.You can adjust your clips by tapping its button. After that, choose the clips that you want to edit. This tool allows you to manually select the part of the clips to merge videos on TikTok. The maximum TikTok video length is 10 minutes. So make sure your combined video clips is up to 10 minutes.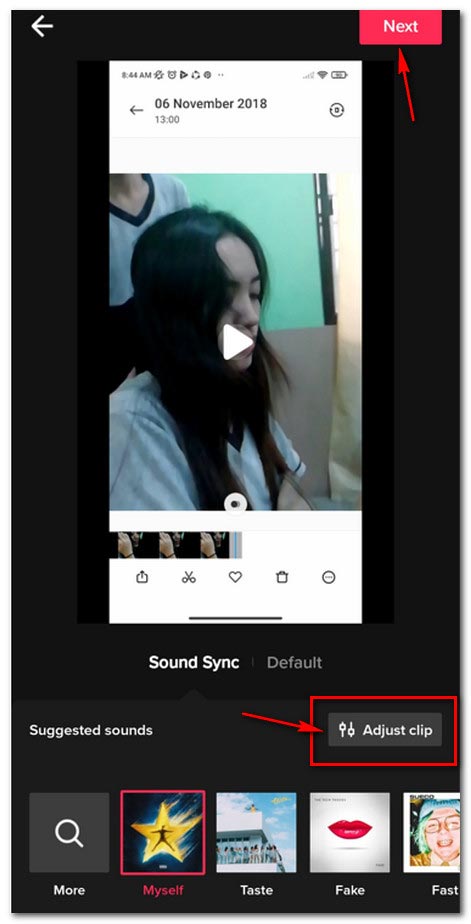 Step 5.After adjusting the clips, just add your desired sound that was suggested by Tiktok or you can search by tapping the more button. Of course, you can also add voice effects on a TikTok video.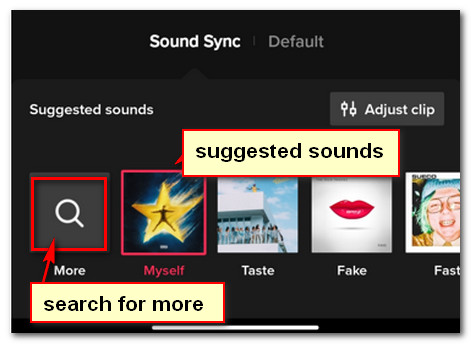 Step 6.Moreover, you can add TikTok sound effects and filters. When you're done editing and satisfied by the combined TikTok video. All you have to do is to upload it on TikTok.
Method 2: How to Merge Draft TikTok Videos
Do you know your draft videos can also be combined on TikTok? It's a little bit tricky and confusing to edit a draft on TikTok. But with these given detailed steps, we will help you to understand it.
Step 1. First thing to do is to open the TikTok app from your mobile device. Then, instead of tapping the Add button. Then tap the Profile button.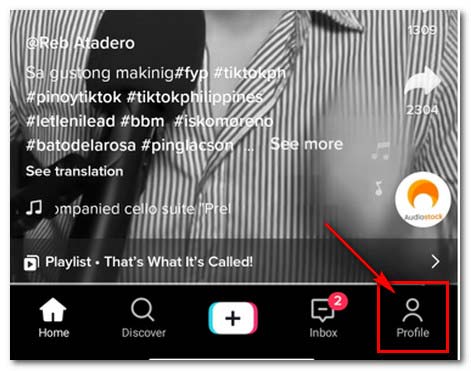 Step 2.Choose which videos that you want to use for merging in your draft. Before uploading, you can change the setting in who can watch my videos and set it to only me. Also, enable the Save to Device option to have a copy.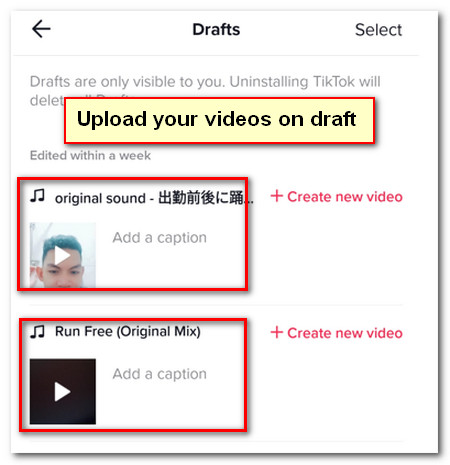 Step 3.After uploading your drafts, go back to the For You page and tap the Add button. Then tap the Upload button, TikTok will open your gallery.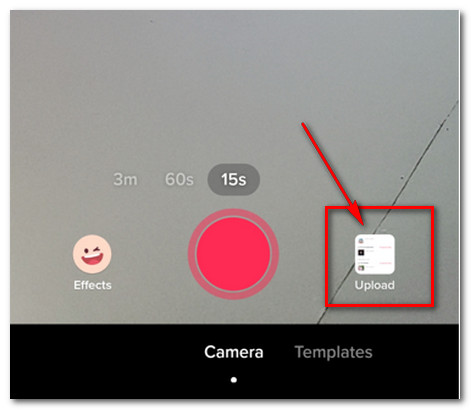 Step 4.Choose the videos that you want to merge. Be reminded that the first video in the gallery is your uploaded draft. Pick it and choose more.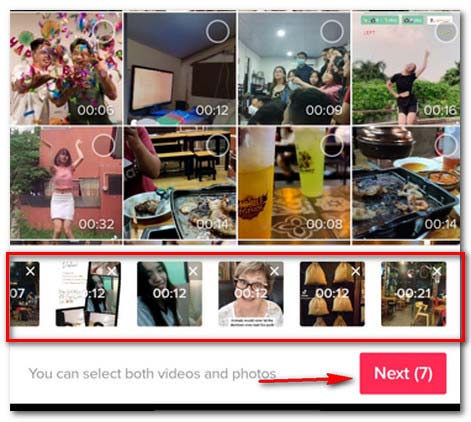 Step 5.Just use the same process as the default method of merging videos on TikTok. Choose your music from the suggestions or you can search for popular TikTok songs.
Step 6.After that, adjust your video clips. When done editing, describe and put hashtags to your video then press post and let the TikTok combine your video.
Part 2: How to Merge Videos into a TikTok Video (More than 35 Clips)
When you want to combine multiple videos to a TikTok video with special effects, AnyRec Video Converter is a powerful and flexible TikTok video combiner you should not miss. Here you can combine 36, 37, 38, and much more clips into a TikTok video. What's more, you can make a TikTok slideshow, compress large videos, remove watermark from video, reverse a video, and explore more interesting tools.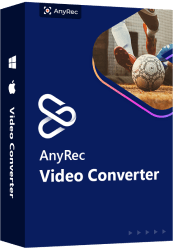 AnyRec Video Converter
Trim the unwanted parts and combine multiple video clips to make a TikTok video.
Provide dozens of stunning presets to create a split-screen TikTok with multiple videos.
Tweak the frame rate, video codec, audio codec, and more other parameters for TikTok.
Crop the video, trim the desired part, add caption/watermark, and more other features.
Step 1.Launch AnyRec Video Converter on your computer. Go to the Toolbox section. Click the Video Merger button to combine multiple videos into one TikTok video. Select the desired videos from your computer into the program.
Step 2.Tap the scissor icon on the screen to cut your desired part of the video, as well as delete the unnecessary. Just click the Edit icon to add video filters, apply a video watermark, or even enhance the video quality accordingly.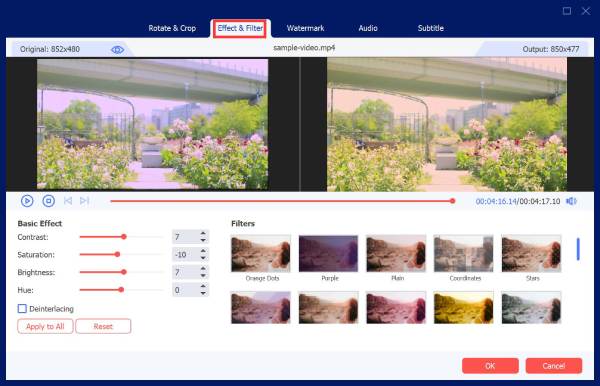 Step 3.If you need to add new clips, you can simply click the Add button. After that, you can drag and drop the videos to adjust the order of the video with the Ahead/Behind option to locate the video clip for TikTok.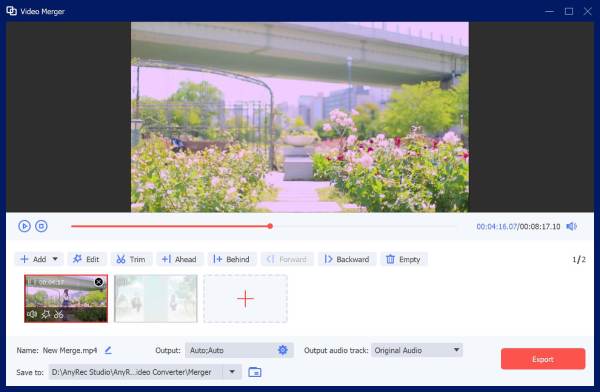 Step 4.Once you get the desired video, you can change the file name and choose the destination folder for the output. Click the Export button to combine the multiple videos into one for TikTok. In the Video section, you can scroll down and click TikTok. Then you can upload your new video to TikTok directly.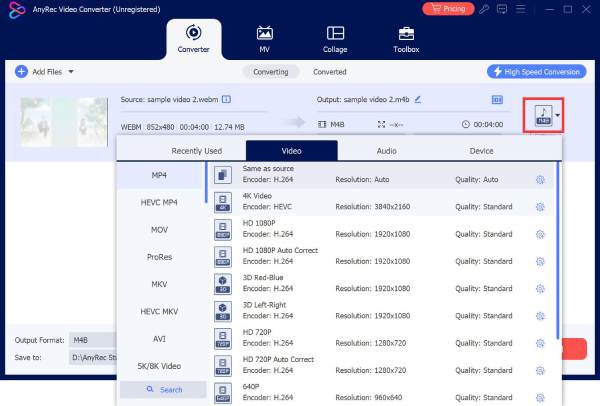 Note
If you want to put two videos side by side on TikTok, you can click the Collage button on the top of AnyRec Video Converter. Here you can get the split screen video preset. Follow the on-screen guide and export this video in TikTok format.
Part 3: FAQs about How to Add Multiple Videos on TikTok
How long is the duration of a TikTok Video?

Originally, TikTok has only allowed the users to shoot up to 60 seconds. Later, you can upload 3 minutes video on TikTok. In 2023, TikTok increases the maximum video length to 10 minutes. It is good because users have a lot of time in their content, or even combine multiple videos on TikTok.

Can I merge photos and videos on TikTok?

Yes, you can. When editing your videos on TikTok, you can also add and mix photos to that content. It allows you to have both videos and photos when uploading. It is a feature that is loved by many users because TikTok is not just an editor but also a social media app.

Is it possible to overlay videos on TikTok?

Yes. When you need to create a special way to merge different video clips on TikTok, you can also use the overlay feature. Once you have edited your TikTok video, you can choose to add a melodic overlay on the video and then save the changes.
Conclusion
Now that you know the steps on how to merge multiple videos on TikTok, it is time to try to create, trim and combine your own videos. Use these guidelines that you've learned from this article and enjoy using TikTok as much as you can. If you want tp create an eye-catching TikTok video, using AnyRec Video Converter is a good choice. In addition, don't forget to try the alternative tool in merging your TikTok videos or reversing a video for TikTok, it can have more features that you can use.
Related Article