TikTok Start Pack – 10 Best Tips and Ideas to Make a TikTok Go Viral
TikTok is one of the most influential applications that is used by our generation right now. With over 1 billion users worldwide, we can hardly believe that anyone can go viral. How to make a TikTok Go Viral? Have you ever asked yourself why despite all the efforts of creating and uploading videos, all the time you consume in editing, and all the sweat from dancing and doing all kinds of videos, you have never gone viral?
Maybe, that's because you're doing something wrong, it's now time to use these best tips that we prepared for you to make your videos are known to all. If you are a beginner, it should be the best TikTok start pack you should not miss.
10 Best Tips to Make a TikTok Video Go Viral
We know how hard it is to grow and make your name popular on TikTok, but worry no more, for with these 10 best tips, you can go viral. So, get your pen, write down these tips and apply them to your videos.
1. Join the Trends
Keeping up with the trends means going with the flow. In the TikTok world, there will always be new videos that will be viral. It can be dance, a song, a reaction and even a funny video. For example, TikTok flashing warning used to be a trend too. Imitate these viral videos with your improved performance, creativity, and even editing, by these you can get attention from the people. If you aren't able to do a trend, don't worry just wait because a new one will come up.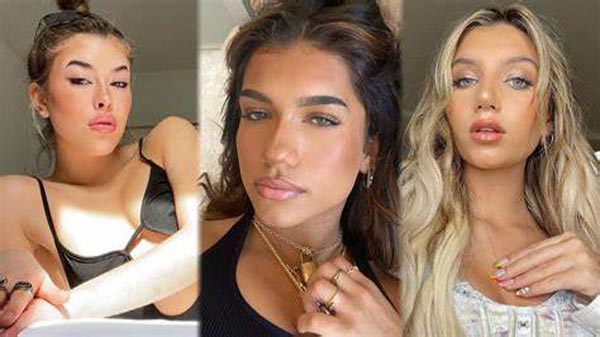 2. Filled Your Videos with Hashtag
Using a lot of strong and relevant hashtags to your content, can greatly increase your TikTok video to be viral. It is one of the easiest steps to get more views on TikTok, just go to your discovery page and look for the trending hashtag. Use these in your videos and remember that your videos should be related to your hashtag. In addition you can also use a hashtag generator or look for the hashtag that your competitors are using.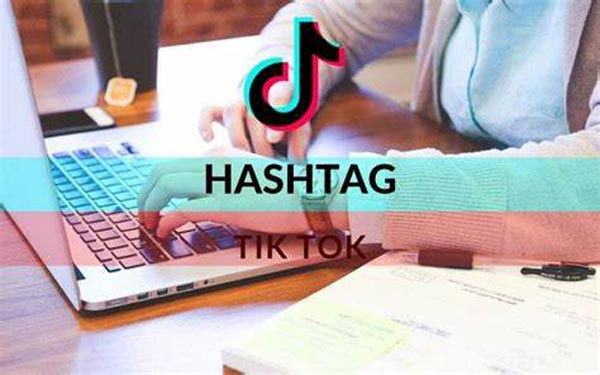 3. Pick Out Your Niche
Choosing your own content and sticking to it, gives you a high chance of being viral. Rather than imitating random videos, create your own name (Or you can change username on TikTok later.) with your comfort niche. Be it cooking, playing musical instruments, dancing, singing or anything that you're good at. Just create videos from where you are passionate and you will see that in due time, you will grow.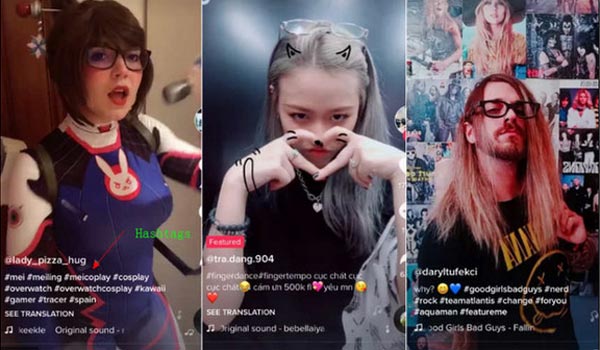 4. Collaboration is a Key
One big key to growing on TikTok is to have friends that you can collaborate with. Build a relationship with other TikTok influencers, and together create a video. There are some influencers on tiktok with the same platform who build their collaborative team like Hype House and the 615 house. By the way, it is a good idea to duet on TikTok.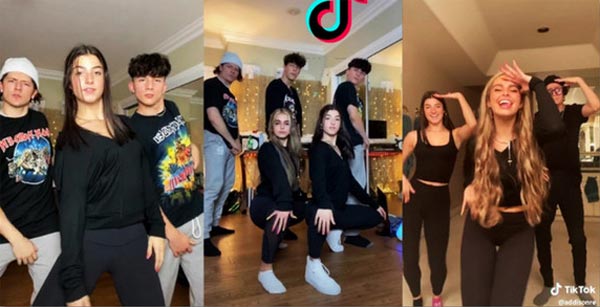 5. Use Other Editing App
Do you know why other TikToker's videos stand out? It's because they use other editing applications rather than using the built-in e features on TikTok. There are many great editing applications on the play store and app store, some can be used freely, while others require payment.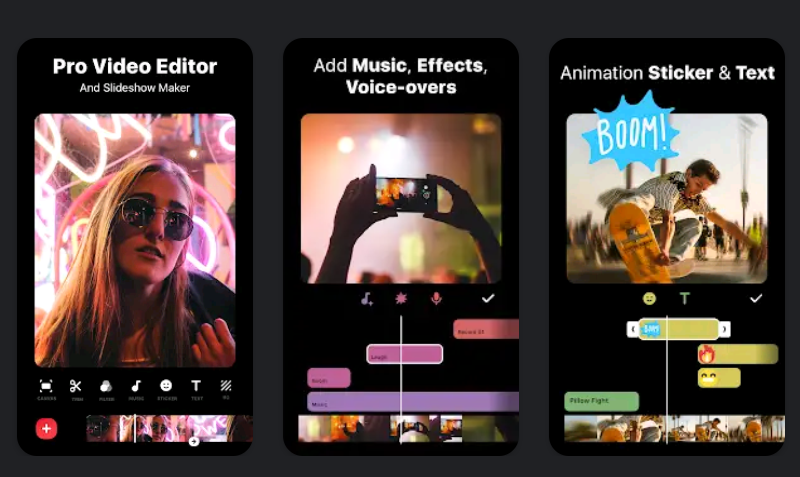 6. Tell a Story
Choosing good content is one thing, but telling a story is another thing. When it comes to dancing and singing, it's hard to grow if you're not gifted or hilarious enough. But when telling a story, all you have to do is give your viewers the excitement, the chills, the romance, the TikTok sound effect, and even the cliffhanger. If you encounter TikTok 0 view issues, why not try something new. Here're many trending TikTok video ideas that can go viral.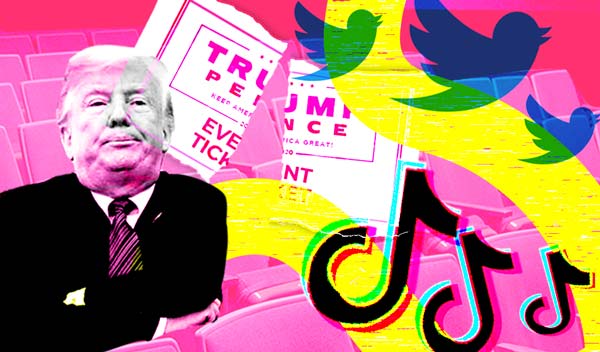 7. Get a Mentor
Being mentored by a highly influential TikTokerist, or even a person who gained more popularity than you is a good decision to make. So why not look for a person who is willing to help you grow on TikTok. Of course, you can also search for the tutorial videos to make a TikTok video go viral.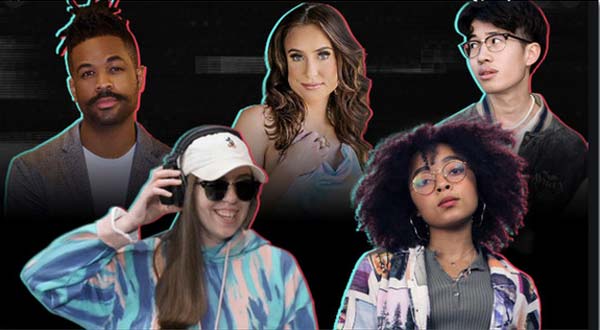 8. Short Yet Creative as Possible
Remember that creativity is the key to virality, so you don't need to create full-length size TikTok videos that reach three minutes, 30 seconds to 1 minute will do as long as you put all your creativity in it. Check this TikTok video length guide to get more info.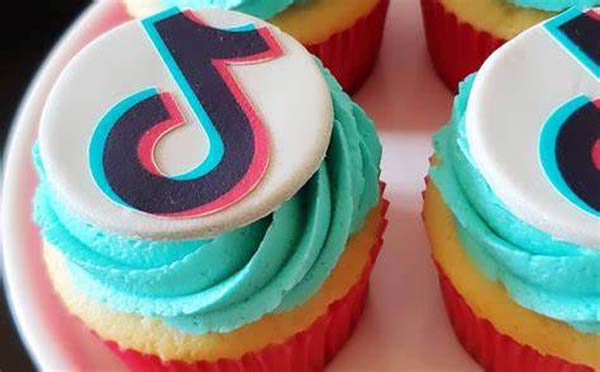 9. Optimize the Comment Box
The use of a comment box can also lead the TikTok video to virality. Create some details on your videos that make the viewer's curios. This will steer them to go in your comment box and ask questions.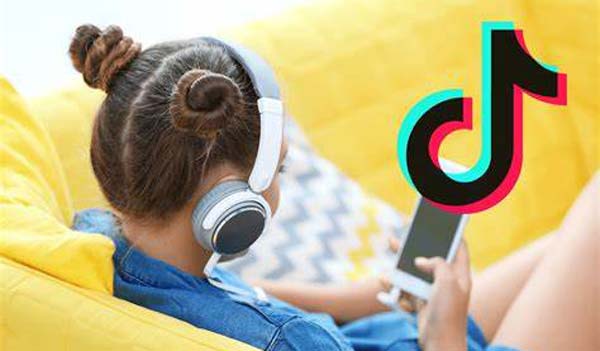 10. Do a Quite Controversial Thing
Again, commenters can lead you to go viral. Thus, it is a good idea to create videos from the topic where people's opinions are divided. For example, Is pineapple on pizza a genius? Or is it a total mess? Silly topics like this can also make you famous. If you can't wait, you can buy free TikTok likes and followers here as well.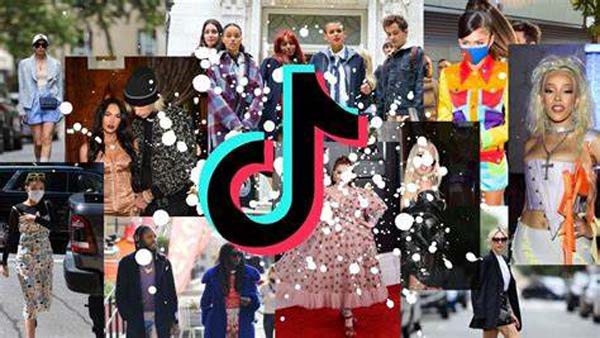 How to Make a TikTok with Pictures/Multiple Videos
Here on TikTok, making a video that mostly consists of pictures is easier than you think. All you have to do is follow these steps, so Let's go.
Step 1.Open the TikTok application and tap the "Add" button (+) that is in the middle of the screen.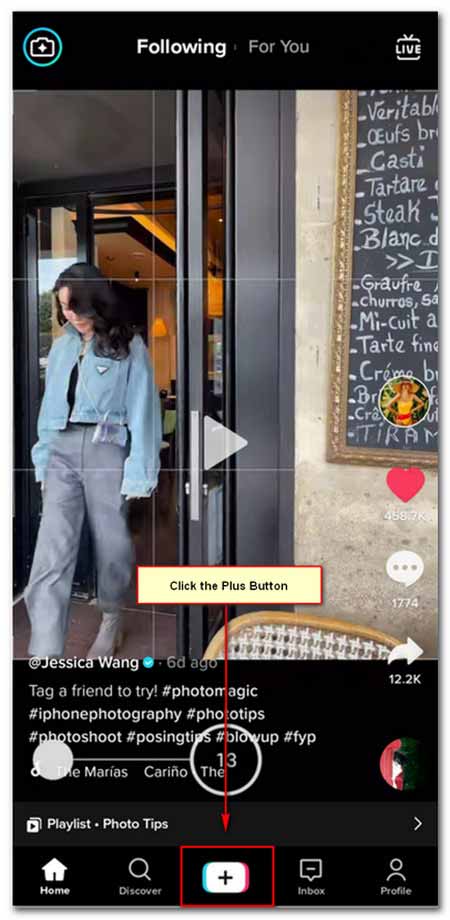 Step 2.You will see the upload button on the lower right side of the screen. Click this and your gallery will pop up.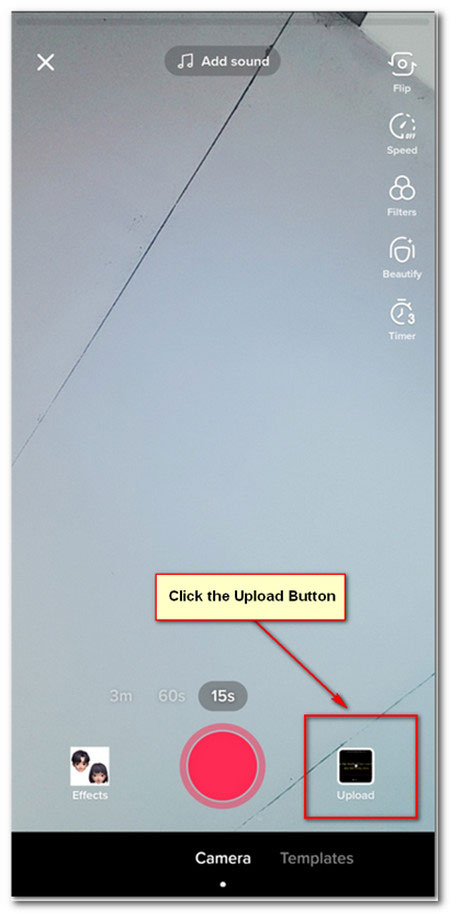 Step 3.Choose multiple photos to make a TikTok video, keep in mind that it is only limited to 35 photos. After this, click the "Next" button.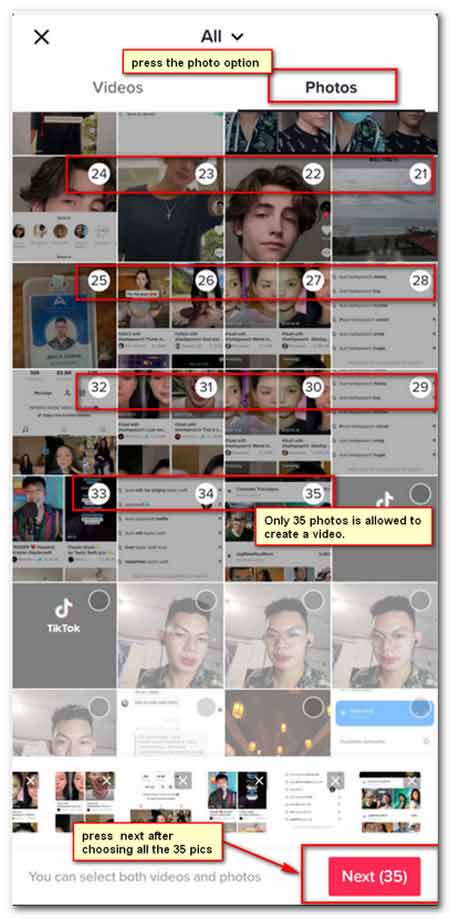 Step 4.TikTok will automatically choose the music to your pictures, but don't worry because you can edit your video with the given features on the lower left side of the screen.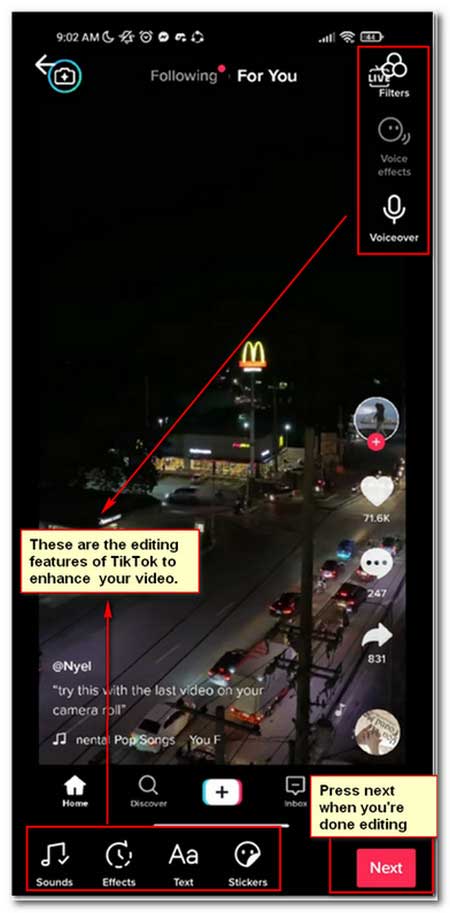 Step 5.When done editing, tap again the "Next" button. Describe your video by writing your ideas on the description box. Add tags and then press the post button.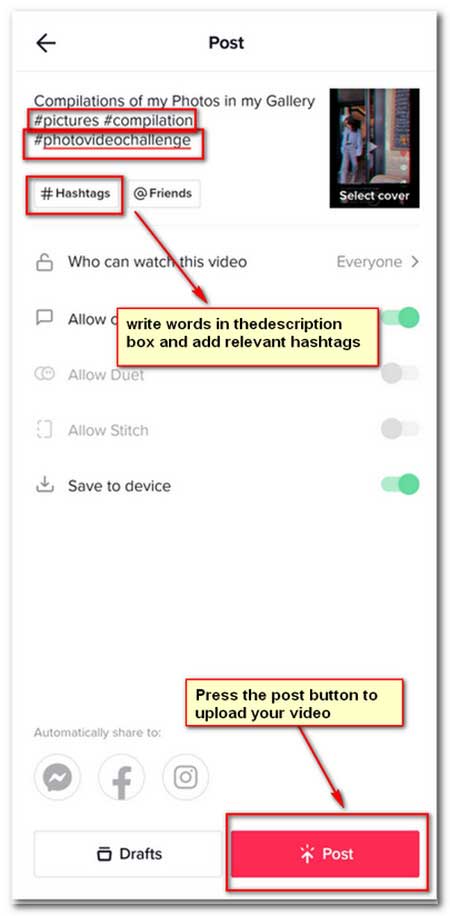 Note
In making multiple videos to a TikTok, just apply the same steps. But instead of using pictures, choose your videos.
Important Tips for TikTok Starters
Is there a size limitation for the TikTok videos?

Make sure the TikTok videos are within 287.6 MB in size for iOS, or 72 MB on Android. For ADs, it can be up to 500 MB. You can use video compressor apps or free online file size reducer to solve the problem. Video dimensions should be 1080×1920. The aspect ratio should be that of a standard smartphone screen, 9:16. 1:1 is also possible.

How to check the TikTok Hashtags?

Just as mentioned, you can find Hashtags is to scroll in the TikTok app and browse through content. There is another way to look for TikTok hashtags is to simply follow the TikTok of your competitors and see the virality TikTok videos.

What is the most important to make TikTok video go viral?

The more you post your videos, the more TikTok can share you with other users. Being consistent plays a major part in growing your TikTok account. Of course, you should analyze the reasons and gain more experience to make a TikTok video popular.
Conclusion
These tips that we've listed for you prove that TikTok isn't hard to use. Even beginners can navigate the application with the ultimate TikTok start pack. This platform is used to share the talents of every individual, be it celebrity, politics, athletes, and all people around the world. With the given tips and proper execution of these to your videos, you can go viral yourself.
Related Article