10+ Best Tips to Get More Views on TikTok You Should Know
Once you have a good number of views on TikTok, you should step up your game and gain more views on TikTok. In this way, you can even use this powerful app to advertise your product; hence, many big companies and freelancers do this. But how do you engage your viewers not to skip your content? There are a lot of ways how to get more views on TikTok. And with this post, you are about to know the best strategies. Let's get started.
Part 1: 10 Basic Tips to Help You Get More Views on TikTok
While there are some methods you can't possibly acquire in a short time (like having a high-definition device to capture your TikTok content), here are the ten easy but essential tips on how to get more TikTok views. Best you take note of some of these tips.
1. For You Page
The first thing you can get more views on TikTok is to optimize your clip on the For You Page. This part of the TikTok app is the homepage filled with endless video clips. The best thing about the FYP is it features your content even you are still not a verified creator. Allowing other TikTok users to view your content.
2. Use trending hashtags
Hashtags are essential to get more views on TikTok. By putting hashtags on your content, the video will be categorized on each people's interest. For example, if you are creating a parody of a movie, you can hashtag the movie's name or the cast.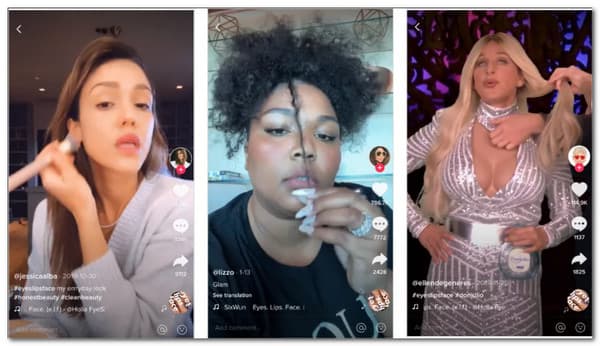 3. Trending Sounds and Effects
Using trending effects or sounds can be a good start on getting more TikTok views. There is a theory that you can trick the TikTok algorithm by adding trending sound, even at a shallow volume.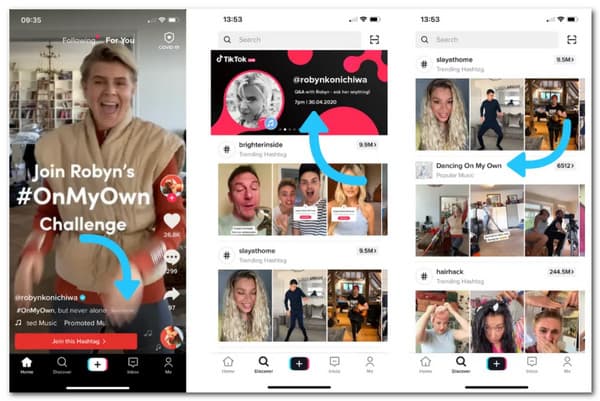 4. Short video length
TikTok updates the allowed video length up to 3 minutes. However, if you are new to creating your TikTok content, making a shorter video, like 30 seconds, is better. This is to avoid your audience getting bored and skipping the video clip.
5. Target audience
TikTok's first evolution was about dance and lip-syncing, but as it goes into a dynamic app, there are possible target audiences for a specific interest. So, you have to know who you will want to watch your TikTok content.
6. Post valuable video
Obviously, creating and posting interesting content can get you more views on TikTok. But this is still debatable as many video clips on TikTok are memes and funny reactions. But still, even if you show a situation where many viewers can relate, it will help you get more views on TikTok.
7. Promote on social platforms
You probably encounter the reels if you are always on your social media accounts. Promoting your content from YouTube, Instagram, or Facebook can get you more views on TikTok. Of course, you need to strategize how people will get to your TikTok page; you can keep the number six tip to make a creative video.
8. Witty captions
Like inputting hashtags on your video clip, you can also go with a witty caption. Using keywords can help the TikTok algorithm determine which audience you are targeting. It will help you get more TikTok views.
9. TikTok Duet
The best thing you could do is duet someone's TikTok video clip. This is another excellent way to get more views on the TikTok app, as the other creator might notice your content. Just a reminder: you need to duet someone local to your place.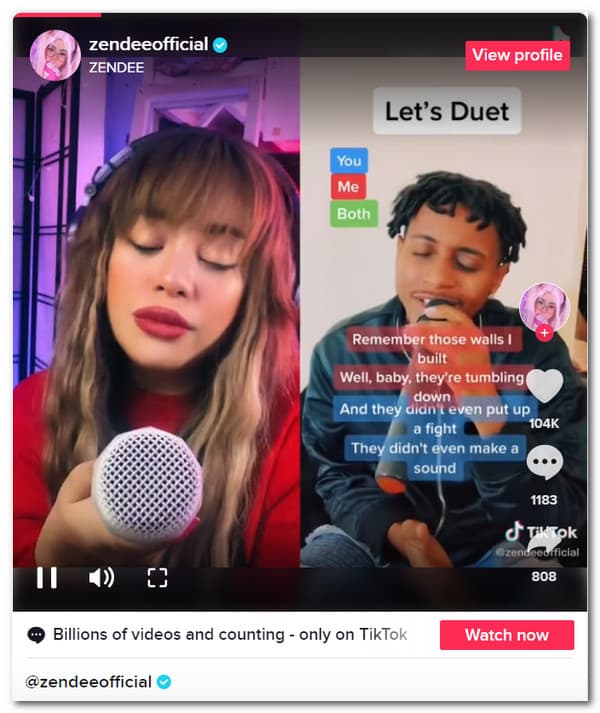 10. Optimal Time
Find the best time to post your TikTok time. Yes, you can make this your way to get more views on TikTok. If you keep track of when your community is online, you will get more audience than expected. Experiment by posting at your most optimal time.
Part 2: How to Make Videos More Attractive and Get More Views on TikTok
Being creative in making videos is always the best way to get more views on TikTok. When people find your content worthy of their time, it is because of the content and how it is beautiful to look at. To make this happen, AnyRec Video Converter is an excellent tool to create fantastic TikTok videos and help you get more TikTok views. As an all-in-one tool, AnyRec Video Converter has all the features you can use.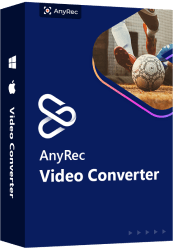 AnyRec Video Converter
An excellent tool that produces high-quality videos to get more views on TikTok.
Provide essential tools like trimming, resolution enhancing, rotating, etc.
Able to add effects, make slideshows, change the video speed, and more.
Support exporting videos to the preset TikTok format and aspect ratio.
1. Make Split-screen Videos
By making split-screen videos for TikTok, you can include more content on a short video to get more views on TikTok. And you can even create a funny video with one person with two roles. Just go to the Collage menu and choose the desired template. It supports putting a maximum of 12 videos into one screen. And you can drag the borderlines of each video freely.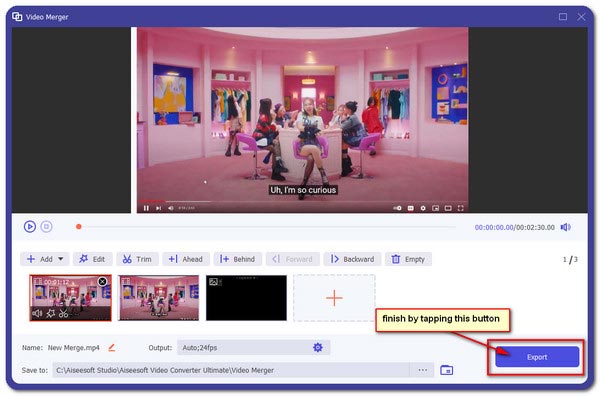 2. Speed Up/Slow Down Videos
By adding a TikTok video on the Video Speed Controller, you can adjust the video speed and make it slower at 0.125x and faster up to 8K. This is an essential tool for TikTok trends where you need to make a dramatic entrance, or you want to make a 1-minute video shorter by speeding it up. Go to the toolbox menu and locate the Video Speed Controller. Simply select the preferred speed on the next window to get more views on TikTok.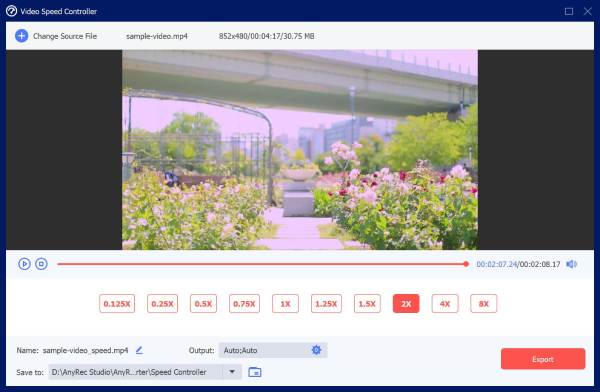 3. Add Popular Filters and Effects
TikTok filters and effects are one of a kind to get more TikTok views. However, the app still lacks more beautiful filters. In AnyRec Video Converter, you can use any effect to beautify the content. Under the Star Wand icon, go to the Effect&Filter tab, and you will find the various filters and effects. You can also adjust contrast, saturation, brightness, and hue.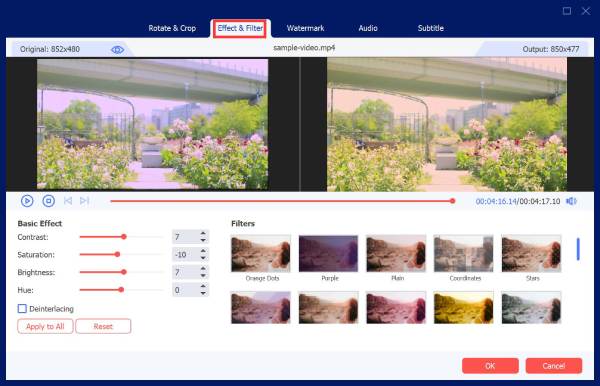 4. Make Slideshows
Slideshows are great for creating TikTok content, like telling a story to your audience. You can use this kind of video to get more views on TikTok, like a compilation of images showing family photos, your pet's growth through the years, or even plants. To make a slideshow, go to the MV menu, and you upload multiple videos at once.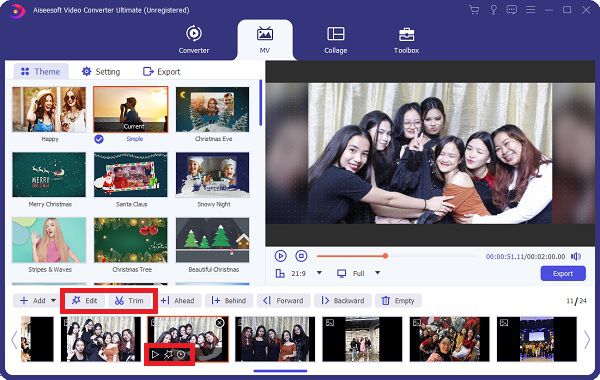 5. Reverse TikTok Videos
Make funny reverse TikTok videos with AnyRec Video Converter's video reverser. Many reversed videos are on the TikTok trends, and you might want to join in. Reversing video is easy as you only need to go to the Toolbox menu and select the Video Reverser option. Once you have uploaded the TikTok video, you can trim it, then hit the Export button.
6. Add TikTok audio
Music has a significant impact on getting more views on TikTok. Using the Audio Sync option, you can adjust the volume up to 200% and perfectly sync it to the video. Of course, you can also disable the audio and add another trending music by clicking the Plus icon.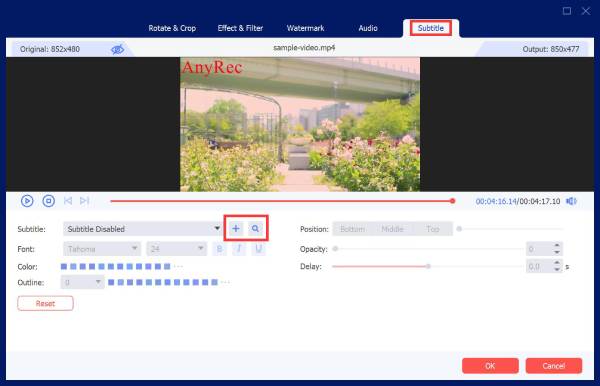 Part 3: FAQs about Getting More Views on TikTok
1. How to get trending audio from TikTok to get more views?

If you have encountered one clip on TikTok with a famous sound, click the rotating vinyl at the bottom part of the screen. You will see more TikTok videos that are related to the sound. But one video will have the label 'Original.' Click that video clip, and you will find the Use Sound button at the bottom of the screen.

2. How many hashtags do I need to use to get more TikTok views?

Using hashtags does not have a rule. TikTok limits the caption to 100 characters, so you can hashtag the whole cast of a movie or randomly include the words that came to your mind as many as it takes. In this way, your TikTok content can gain more views.

3. Does TikTok pay for my view?

Yes, TikTok pays for your view. However, you need to be at least 18 years old and meet a baseline of 10,000 TikTok followers to make this happen. This is the essential requirement as the set rate ranges from $0.02 to 0.04 for every 100 views.
Conclusion
Now that you have learned the best way on how to get more views on TikTok, and you can start experimenting and be persistent. It is not an easy way to gain more views and followers, but you need to be patient and determined. Moreover, AnyRec Video Converter is a great help to finish all your video editing. Have a try on it now to gain more TikTok views.
More Related Article