15 Good TikTok Video Ideas to Get Famous within 3 Month
When you need to gain more TikTok followers, what should be the best TikTok video ideas? If you just skim through your favorite videos, you cannot get a special idea easily. Here are the 15 best TikTok ideas you should know. Just search for the same TikTok video ideas and make similar ones make your account popular.
Part 1: 15 TikTok Ideas to Gain More Followers
1. Magic Videos
Making a magic video is the most picked TikTok video idea. Zach King, who does magic videos, got the most viewed video on TikTok with a whopping 2.2Billion views and gained 67.1M followers with more than 843.3M likes on his official account in TikTok. Imagine how famous he is just because of his incredible videos. It is not impossible to be famous like him if you do magic videos because people get interested in the videos that will blow their minds.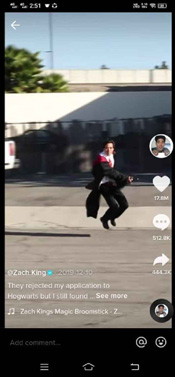 2. Social Media Challenges
Most of us are familiar with the 'Ice Bucket Challenge', aren't we? This challenge went viral, and a lot of people did this also and shared their videos on TikTok. This is a good TikTok video idea! Since most TikTokers want to get more viewers (solutions for no views on TikTok), they are jumping on the bandwagon and doing the most trendy social media challenges. That's a good idea because TikTokers are always surfing for TikTok video ideas. Start doing your video!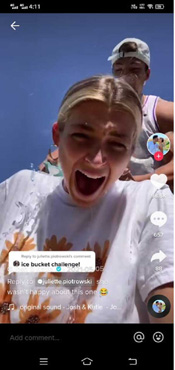 3. Videos of Funny/Cute Animal
God perfectly created these cute pets too! People who surf on TikTok, especially pet lovers, are always in awe when they see a video of funny and cute animals. You will never go wrong in capturing your pet, even if it's doing tricks, copying you, getting shocked, or just having a good time. If you are not yet ready to face the camera but want to get more views, this is the perfect TikTok account idea without showing your face that you can do! Just remember to use a very nice and cute music video as adorable as the pets themselves!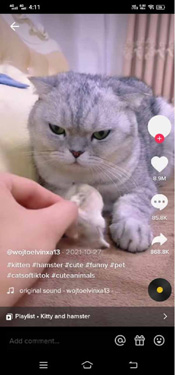 4. Makeup Tutorials
Makeup tutorials are so helpful, which made them on trend! Fact that there is no age limit in using TikTok, even kids nowadays are learning to put beauty aids through makeup tutorials! Indeed this is a very good TikTok video idea because even professional makeup artists are gathering makeup ideas with these kinds of TikTok videos.
5. Gaming Videos
Many people are gaining money through online game streaming. Some of them are recording the highlights of the game and posting it on TikTok; it gets viral anyway! That is why more individuals are getting interested in making gaming videos because this is a good TikTok account idea!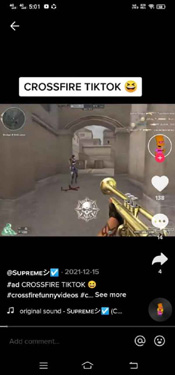 6. Collab with Celebrities/Influencer
Even on TikTok, the patronage of different celebrities already has their TikTok accounts (workable ways to get unbanned from TikTok). Do you want a TikTok account idea to get famous? Then collaborate with a celebrity or influencer! For sure, a lot of TikTok users will love your video, especially if you are with their favorite one!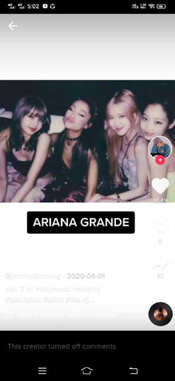 7. Satisfying Videos
When we say TikTok videos, it's not always the loud and clamorous videos. People also need calmness. That is why we enjoy calming and satisfying videos that put them on-trend. Is it weird that a simple video is trending? But yes! Most people felt mellowed watching these kinds of TikTok videos! You better start doing this very pleasant TikTok video idea!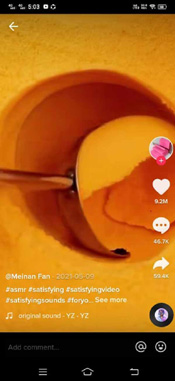 8. Science Experiments
Back on your experience in your Primary School, do you still remember those science experiments you did for your grades? You can do them again! Do you forget the procedures? There are a lot of trending science experiment videos on TikTok. You can refer to them and make your video, and post it on TikTok; for sure, you will receive many views, for this is a good TikTok account idea!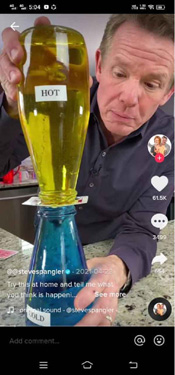 9. Facts Videos
People love to know new ideas, especially if this is based on fact. If you want your facts video to be famous, including those unbelievable facts that are often talked about, what a good TikTok video idea, isn't it?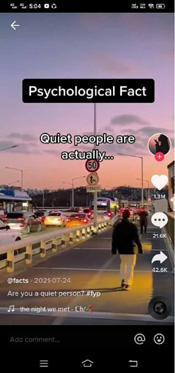 10. Trending TikTok Effects
Did you know that Billie Eilish, a Hollywood star, received a lot of views on her recent TikTok videos using the most trending TikTok video effect (or TikTok sound effect)? She used the Renaissance Eyes filter and posted her video on January 26, 2022, and gained 19.3M views after a week. That is something to celebrate! Do you want to feel the same way? Start using this TikTok account idea without showing your face!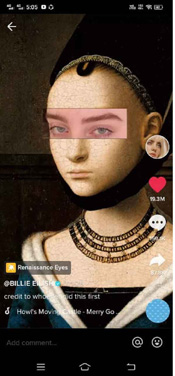 11. Art Videos
Franek Bielak, a TikToker, is always content with his art videos. Surprisingly, he got the most viewed art video on TikTok with almost 49.2M views, making him famous! So if you want to be famous too, then do a good TikTok video idea like his. You can show your sketches, paintings, and whatever creation you can do.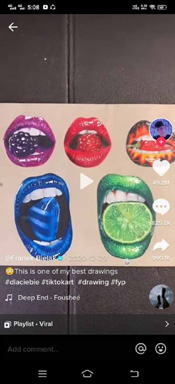 12. Dance Videos
Dance videos will be the last on the trending list, and it's always on-trend! Renegade is the first viral dance that made 29.7M users dance. Most of them went viral because of dancing this booming crazy dance! What are you waiting for? Try this recommended TikTok video idea and get famous!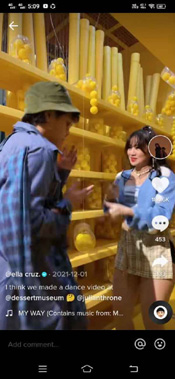 13. 1-Minute Recipes
Dance videos will be the last on the trending list, and it's always on-trend! Renegade is the first viral dance that made 29.7M users dance. Most of them went viral because of dancing this booming crazy dance! What are you waiting for? Try this recommended TikTok video idea and get famous!
14. DIY (Do It Yourself) Videos
Nowadays, people are getting more creative! Are you one of them? If yes, then that's a good sign that you have the chance to become famous once you do this TikTok video idea. It doesn't matter what type of stuff you will be shooting; as long as it is informative and swift to watch, it will be viral!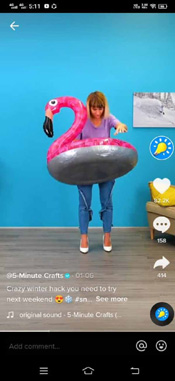 15. Words of Positivity
Some motivational speakers gained a lot of likes, followers, and views by uploading their videos on TikTok, just like the TED Talks page, which has 918.8K followers. If you are not a good speaker but want to get famous by sharing videos on TikTok, you can use a song with a positive vibe, for example, anti-racism, gender diversity, love for nature, and love of the Almighty.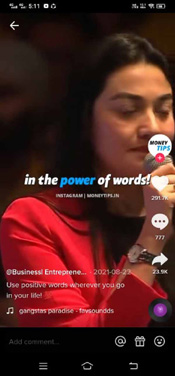 Part 2: How to Make Educational Videos for TikTok
Suppose you think making an educational video is a good TikTok account idea to get famous. In that case, you should have to try and use the Webcam Recorder of AnyRec Screen Recorder, for it is a powerful screen recorder for both professionals and beginners. You can do webcam recording with a very high quality, no time limit, with no watermark and no lag!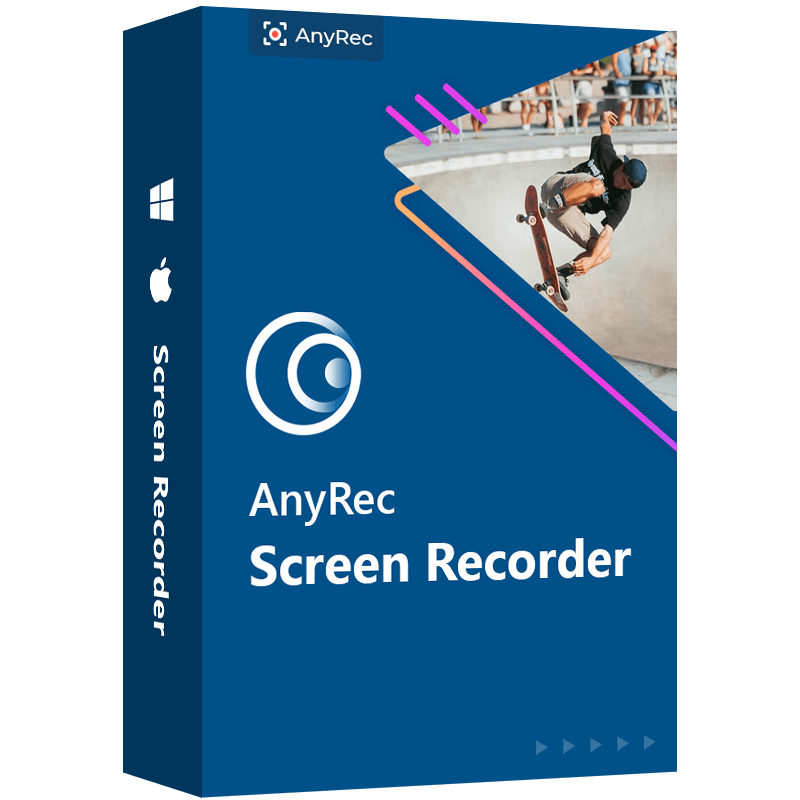 AnyRec Screen Recorder
Capture the stunning TikTok content via webcam with the original quality.
Add comments, callouts, arrows, lines, and even draw on the recordings.
Record all onscreen activities about online learning or related TikTok ideas.
Tweak the video codec, audio volume, and more settings for TikTok videos.
Step 1.Download the AnyRec Screen Recorder on your desktop, then install it. After that, you have to launch it to bump into the interface and record yourself for the TikTok.

Step 2.First thing to do is turn on the Webcam under the Video Recorder option then the system will ask for your permission for the built-in camera. If you are using an external camera, select your desired one by clicking the Dropdown list.

Step 3.If all you need to shoot for the video footage from Webcam, you can disengage the Video Recorder option. After that, you can alter the audio settings and the webcam region.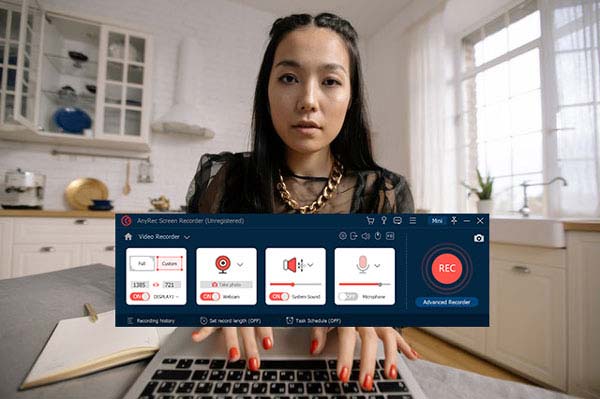 Step 4.To start your shoot by making an educational video, click the REC button. You may add annotations, edit the video during the recording process, or take snapshots.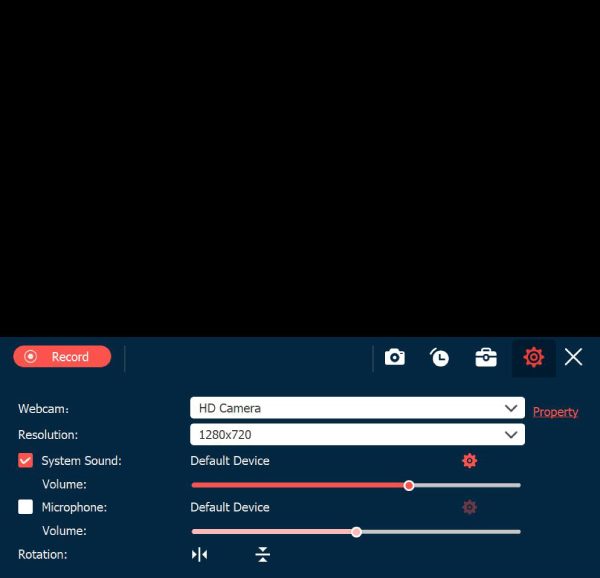 Step 5.Once you are already finished with your content, you can now click the Save button to export your file finally.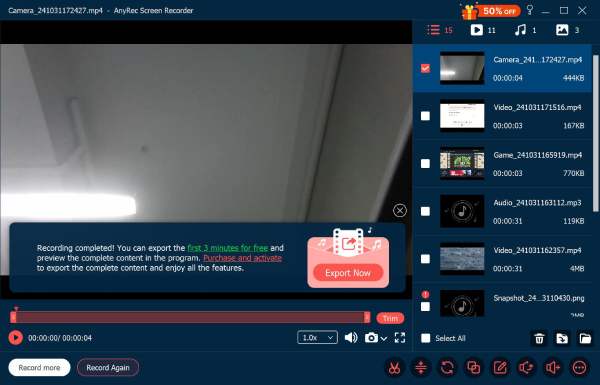 Part 3: FAQs about the Best TikTok Video Ideas
What makes a TikTok successful?

You have to be consistent in uploading a video every day. Remember that you cannot post a lot of videos per day. Make sure that your videos are on-trend and have high-quality content. In that way, there's no reason for you not to be famous.

What are the most viewed or viral videos on TikTok?

The most viewed videos and the good TikTok video ideas to do are listed below:Zach King's Harry Potter Illusion - 2.2Billion views James Charles' Christmas Wonderland Transition - 1.7Billion views Bella Poarch's M to the B video - 610.8Million views Face Warp Challenge of Billie Eilish - 325.6Million views Wap Challenge of Addison Rae - 302.9Million views.

Will I get money if I become famous on TikTok?

Yes, you will. To earn money from TikTok, you must be 18yrs old or older, and you have to make sure that you already have 10,000 followers and have already gained at least 100,000 views for the past 30 days. You can now apply for TikTok's Creator Fund directly from the app when you have already achieved all of these requirements.
Conclusion
That concludes our discussion! Given above are the 15 good TikTok video ideas to make you famous and get more TikTok followers. You can choose from them which you think is the best for you, or you may also try them all one step at a time. And if you decide to make an educational video, don't forget to use the AnyRec Screen Recorder to get a very high-quality video.
Related Article