Get Free TikTok Likes and Followers with a New TikTok Account
If you started a new TikTok account, how to get more TikTok likes, followers, and views for free in a short time? You can find some online services that provide virtual followers and fake accounts, which improve your audience targeting. But it is dangerous to your account. Don't worry about that. The article shares 4 frequently used methods to gain free followers on TikTok. You can gain your first 50, 100, or 1000 free TikTok likes and fans with ease.
Part 1: What are the Benefits of Having More TikTok Fans
For one thing, when you have more TikTok fans or being an Internet celebrity, you can have an influence on your audiences and followers. You can show the world your creativity, as well as your knowledge. Moreover, when you have free TikTok likes, fans, and views, you can even make a lot of money. But it is not easy to gain more TikTok fans; especially you are familiar with TikTok, or other social media sites.
Part 2: How to Generate TikTok Fans for Free
How to gain free TikTok fans? There are some TikTok fans generators online, such as instantttfans club, which you can simply input your TikTok user name and fill in some information on the online generator to get the virtual fans.
It is a method to get numerous free TikTok followers without costing anything. There are some other similar tools on the market. Of course, it should be an efficient method, but the virtual users are not active, which might affect your TikTok account. What should be worse, your account might be banned after a major update of the TikTok algorithm.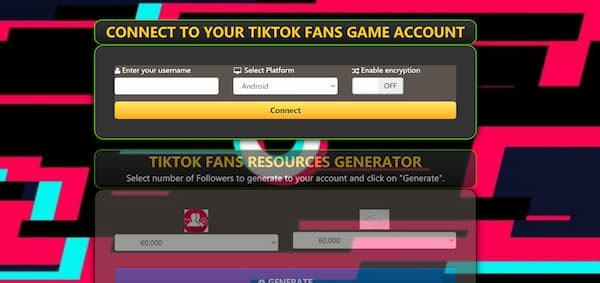 Part 3: How to Get Free TikTok Followers via App
When you want to get free and real TikTok likes and followers, TikFans is one of the most useful applications. It is the biggest TikTok community in the world, which enables you to gain free TikTok likes without verification. Moreover, this app is quite easy to use, especially for the novice.
Just find the official website of the TikFans App and input your user name. Start to follow other people to gain rewards. After that, redeem your rewards and get followers. If you choose TikFans to increase your followers, you'd better not use an animal as your face portrait. Otherwise, your account will be considered fake. Be careful of some potential risks. After all, it is just a virtual product.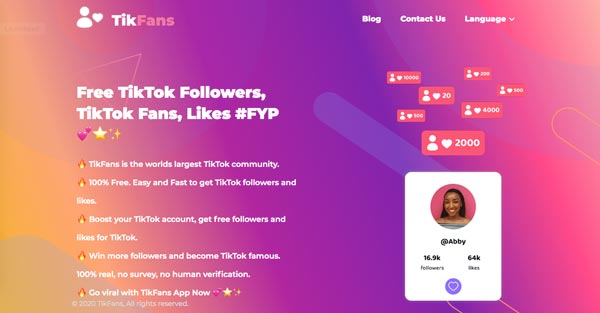 Part 4: How to Gain More TikTok Likes with Similar Content
Copy some similar content from some hot TikTok topics and take advantage of the stunning effects of TikTok. You can share the videos to gain free TikTok likes from other social media sites. Moreover, you can add your products and more inspirations to attract more free TikTok fans.
For example, there are some popular social media platforms except TikTok, which means a great number of potential fans. Thus, you can share your TikTok videos on these platforms and allow your audience to retweet your videos. Moreover, TikTok will also promote the content to others, who have viewed similar content previously.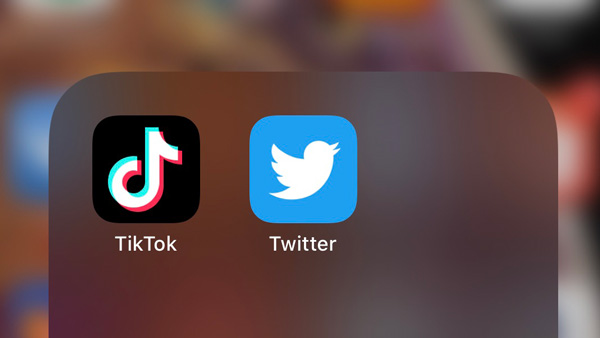 Part 5: How to Capture and Customize TikTok Video for More Likes
How to create similar content in TikTok to get free TikTok fans and likes? You can capture the original video from TikTok and further edit the videos with other video editors. AnyRec Screen Recorder allows you to capture high-quality TikTok videos for other online streaming. Moreover, it enables you to adjust the video resolution, reduce the background noise, enhance the audio quality, choose the recording area, and more.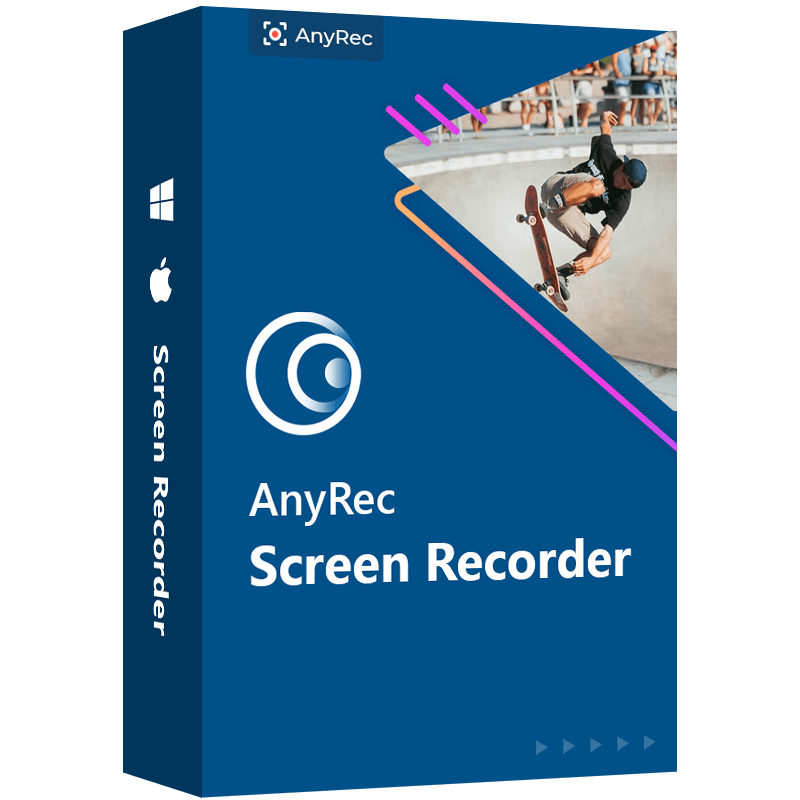 AnyRec Screen Recorder
Capture the TikTok videos, audio files, and screenshots.
Customize the recorded videos with annotations and texts.
Save the TikTok videos with desired quality and frame rate.
Remove the audio noise and enhance the audio quality.
Step 1.Once you have installed AnyRec Screen Recorder, you can launch the program on your computer. Click the Video Recorder menu to capture the TikTok content from any web browser on your computer.

Step 2.Choose the Custom option within the DISPLAY1 menu to select the frame of the TikTok video. Enable the System Sound option and disabled the Microphone option to capture the audio files from TikTok online.

Step 3.Click the REC button to start recording your TikTok video. During the recording process, you can add text, specific labels, and more other elements to customize the TikTok video according to your requirements.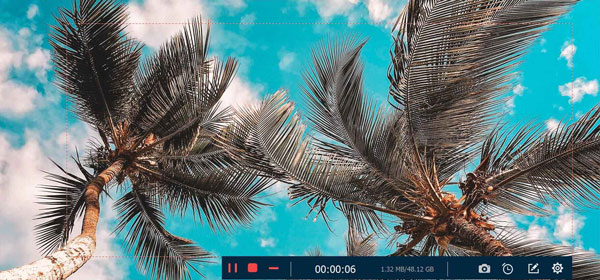 Step 4.Preview the recorded TikTok files within the Recording history option in the bottom left corner. Click the Trim icon to cut out the desired parts, or choose the Folder icon to save them for further editing.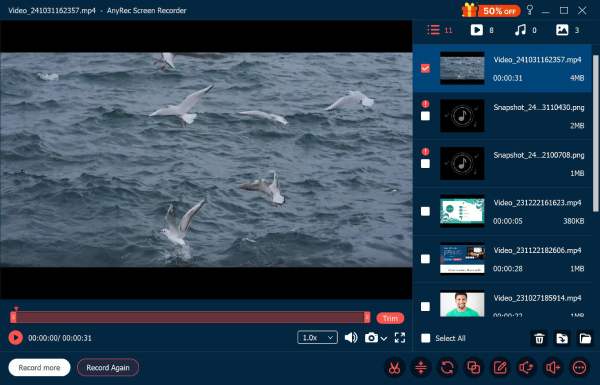 Part 6: FAQs of How to Get Free TikTok Likes and Followers
1. Which content should I copy to get free TikTok followers?

Just search for the latest topics and capture the videos from TikTok, you can use the split-screen feature to compare the one you have recorded. It is a way to win free views and fans from TikTok that interested in the related topics and tags in a short time.

2. Can TikTok likes or followers strengthen my other accounts?

Yes. If you are a popular TikTok blogger, you can share your TikTok videos to Twitter, Instagram, and more social media websites to increase your fans. Of course, you can also put a link, pay for an advertisement, and even arrange marketing activities.

3. Is it legal to use a TikTok fans generator?

No. It is not legal to use cheat tools like TikTok fans generator to gain TikTok fans, likes, or views for free in principle. Since TikTok has unique tags for all users, your account might be banned even if you have real fans and views without verification.
Conclusion
Here are 4 helpful methods to help you get free TikTok likes, followers, and views in this article. For anyone who wants to be famous on TikTok or other social media, you can get them into consideration. But if you want to have free views and fans from TikTok in a short time, you can always capture some popular videos and add your own creativity.
Related Article