Instant Fame: Steps on How to See Duets on Tiktok's Viral Videos
How to see duets of a viral video on TikTok? Videos going viral is a culture in the world of Tiktok, a social media application that allows you to create short yet creative videos. Almost every week, lots of users receive instant fame due to their viral videos, and once their videos go viral, others try to copy it by making their version or by using the duet feature of TikTok. It allows you to act, dance, and react to the original video clip of another user. In addition, do you know that searching for the duets of viral TikTok videos is easier than you expected? To know how to do it, stay tuned till the end.
Part 1: How to See Duets and Stitches on TikTok Videos
Due to large numbers of uploaded videos on TikTok, searching a duet on TikTok to a certain clip might be hard and frustrating. It takes time to look especially when you are only a beginner. For that reason, we prepared the steps to easily see people's duets on TikTok.
Step 1.First, Download and open the Tiktok application on your iPhone or Android.
Step 2.In the search bar and type duet, but to see the duets of a viral TikTok video, you must know the username. And it should go like this, duet @[username of the video].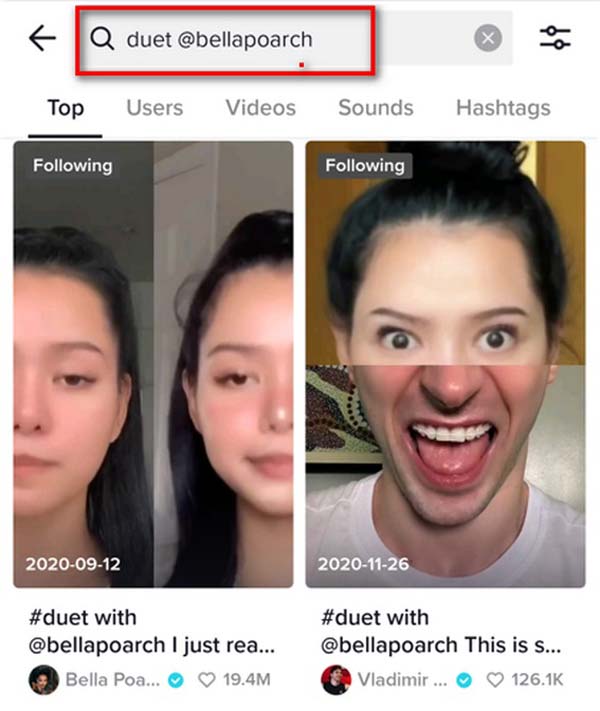 Step 3.Another way is that you can just copy the username of the video and paste it on the search bar. But don't forget to put duet @ before the username.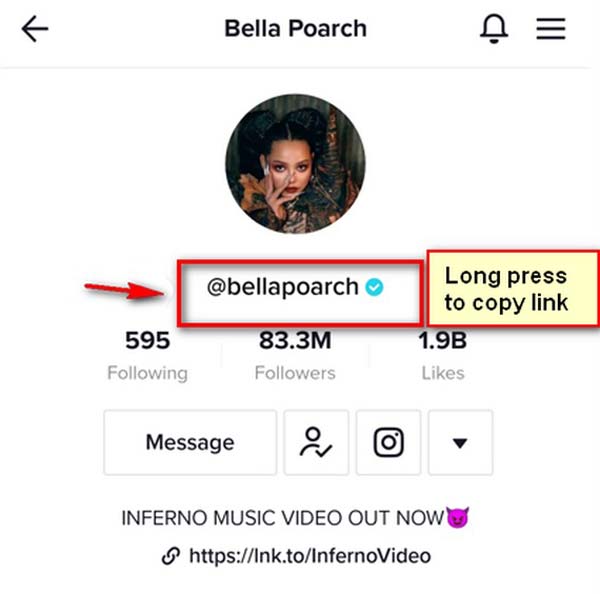 Step 4.The search results will show you all the duet TikTok videos of that username. The most viral ones will come on top, and if they have more than one popular video, the results will give you mixed videos.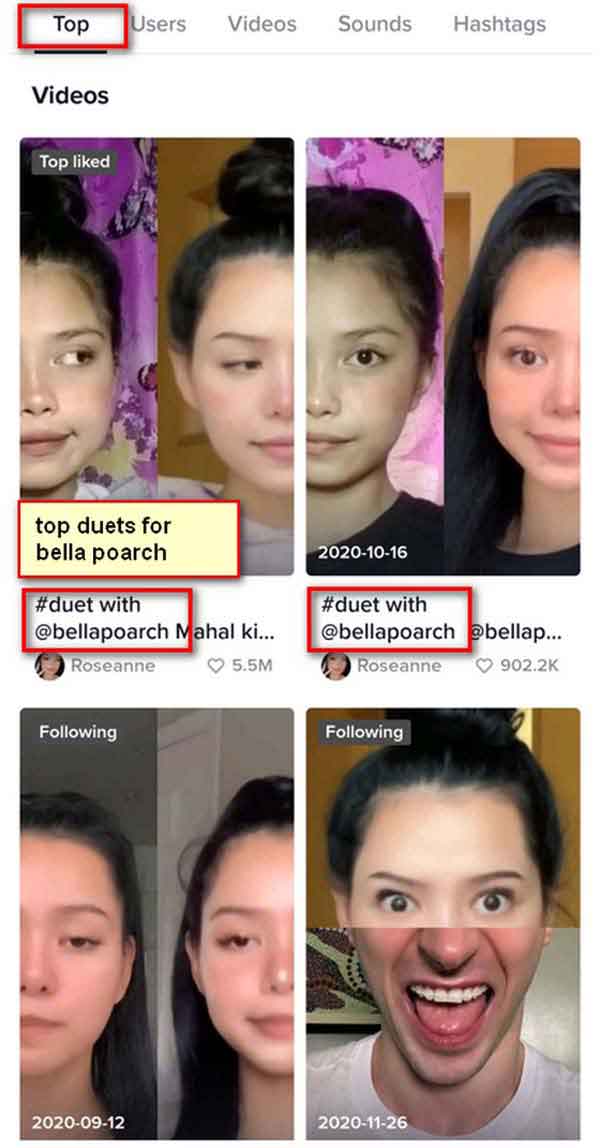 Note
Looking for stitches of a viral video? Just follow the steps of the duet, but instead, write Stitches @[username of the video] or the TikTok caption, then all the results will pop out. That's how you see all stitches of a video on TikTok.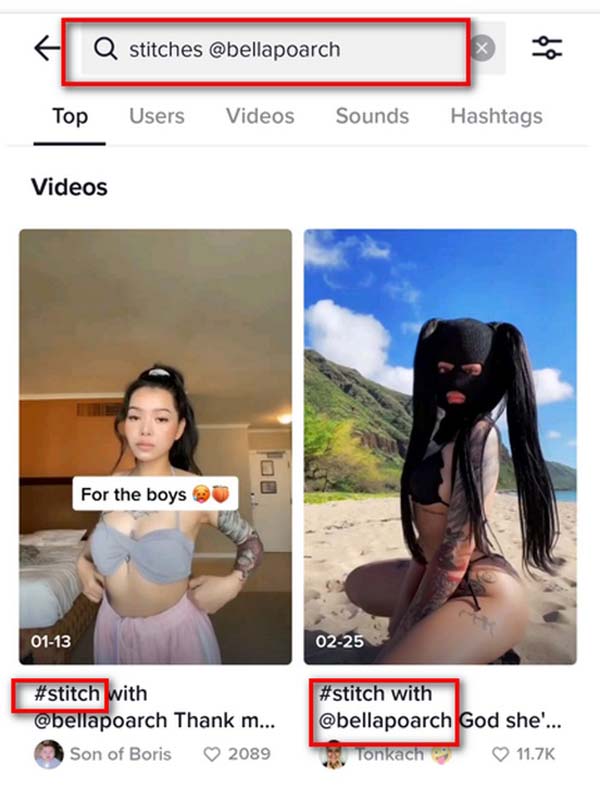 Part 2: How to Make a Duet with Someone on TikTok
Some TikTok videos are fun to watch, that we want to duet with them. However, there is a reminder that we should know. Keep in mind that not all TikTok videos are available to duet, it is because the users did not allow this feature, which means that they don't want their videos to be dueted or used by others. But don't be sad because there are still a bunch of videos ready for you to duet. To duet with someone's video on tiktok, below are the given steps.
Step 1.Open the TikTok application. Once opened, the For You Page will pop up, it is your feed where you can see all videos by scrolling down.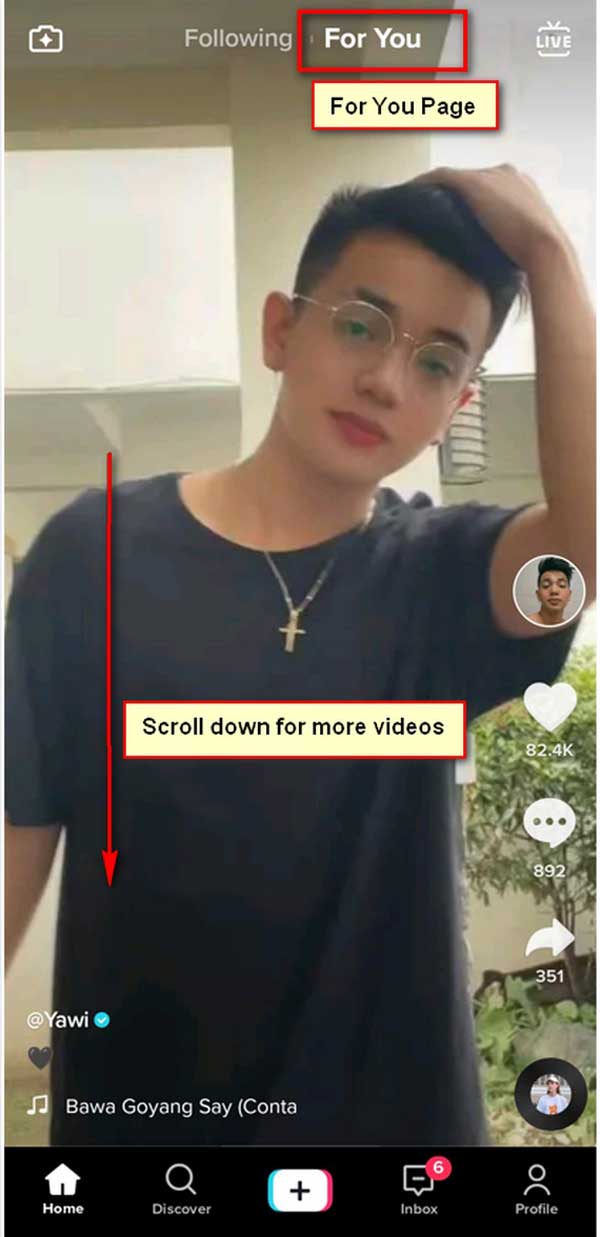 Step 2.When you see the perfect TikTok video that you want to duet, just click the Share button located at the lower right side of the screen.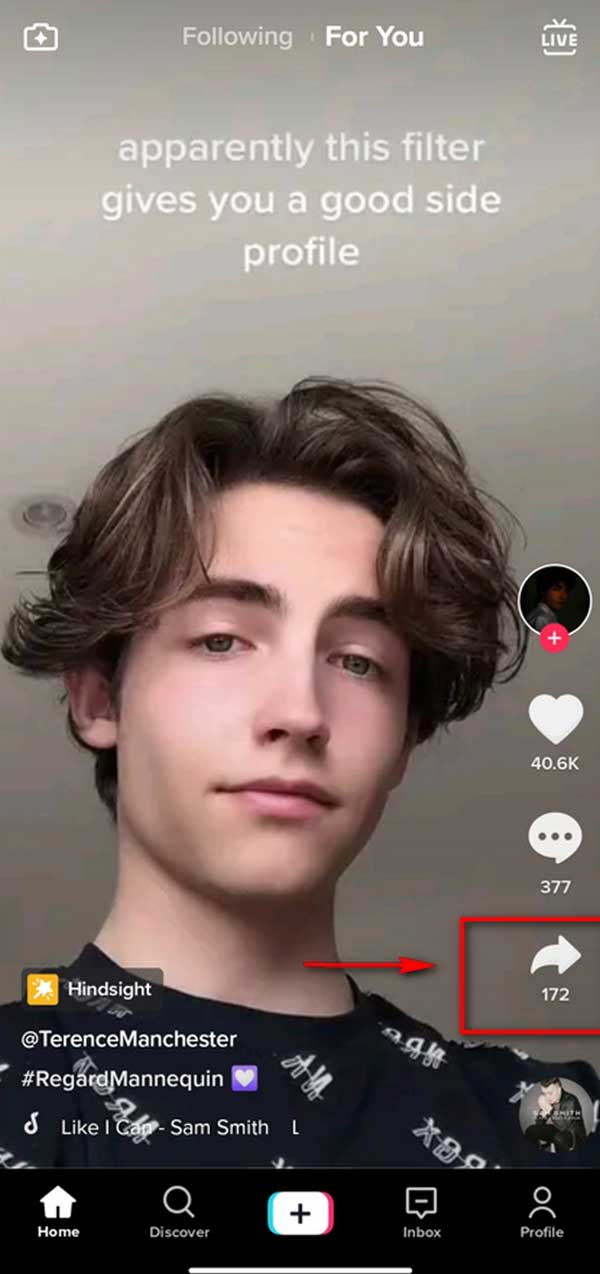 Step 3.If the Duet button is enabled, click and wait for loading to be done. By this time, the duet screen will show, this is where you can shoot your video or record yourself together with the other.
Step 4.Press the red button to record your video. After shooting, a display of TikTok's editing features will come out to be used by the user. It adds creative effects to the video.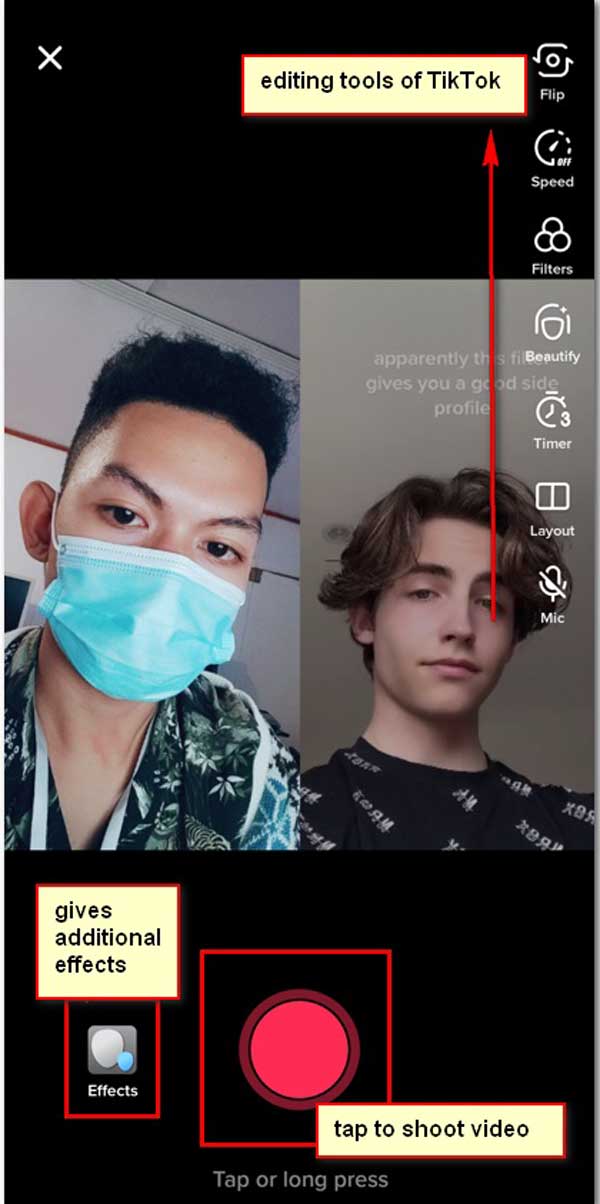 Step 5.When finished editing, add tags and make your own TikTok sound that is related to your video and press the Post button.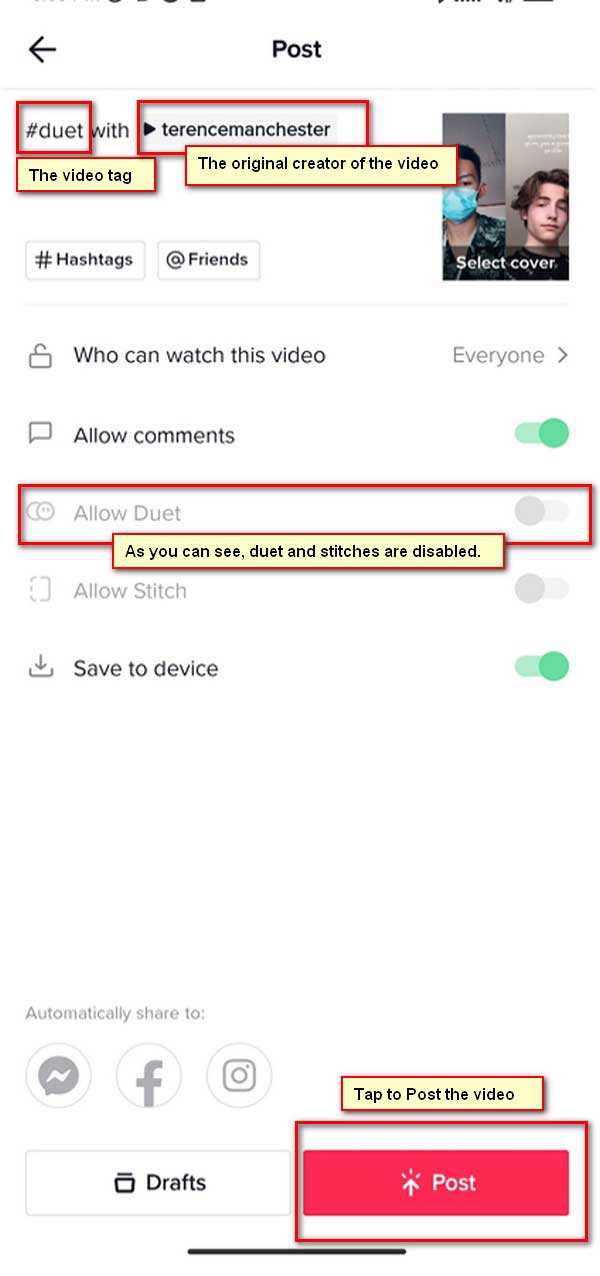 How to Match a Duet with Someone on TikTok Seamlessly
How to shoot your video to make a duet with someone on TikTok? If you cannot get a satisfactory video with your smartphone, Anyrec Screen Recorder is the all-in-one solution to match the duet with the TikTok video seamlessly. It enables you to capture the webcam footage and microphone voice. Moreover, you can capture the high-quality webcam footage to match a duet with someone on TikTok seamlessly.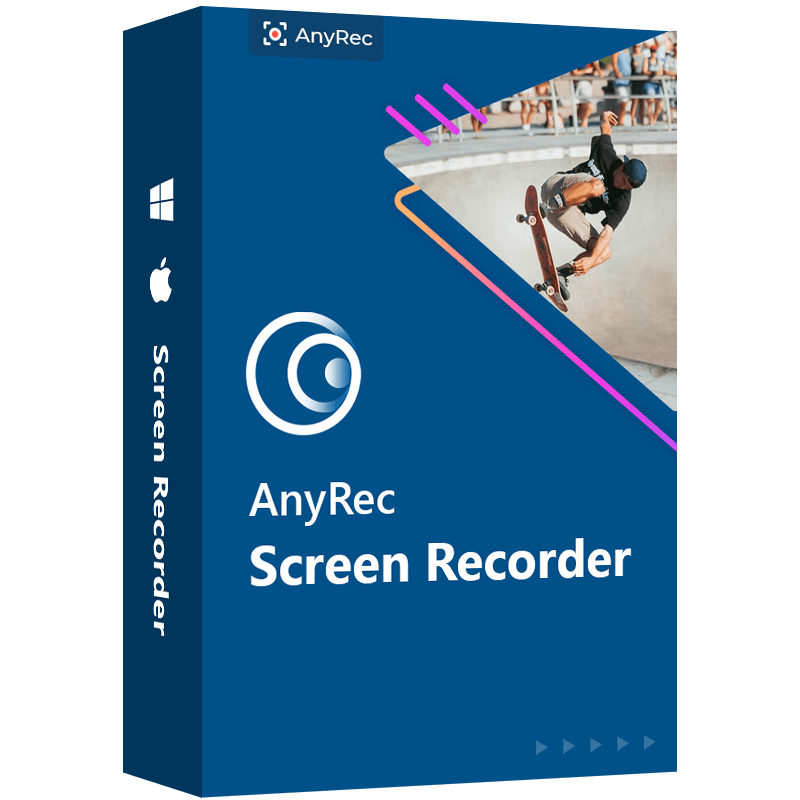 AnyRec Screen Recorder
Capture screen video, webcam footage, and microphone to make a duet video on TikTok.
Tweak the frame rate, video codec, audio codec, video quality, and more other settings.
Add annotations, shapes, callouts, or even draw on the duet video directly before sharing.
Edit and trim the recording to stitch the video with the one on TikTok seamlessly.
Step 1.Download and install AnyRec Screen Recorder on your computer, launch the program on your computer. Choose the Webcam option to launch the Webcam Recorder option. You can capture webcam footage to match the TikTok duet video.

Step 2.Choose the connected webcam, resolution, and microphone before recording. You can also rotate the webcam to make a video for a smartphone. After that, you can click the REC button to start recording webcam footage.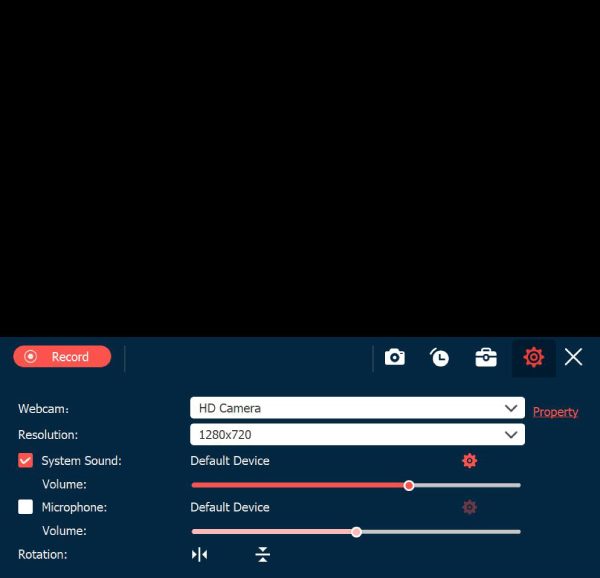 Step 3.Once you have captured the webcam footage, you can preview the file, trim the desired part, and edit the recording. When you get the desired video, you can click the Save button to export a video in MP4 format. Later, follow the above steps to duet on TikTok with a pre-recorded video on your iPhone, Android, or computer.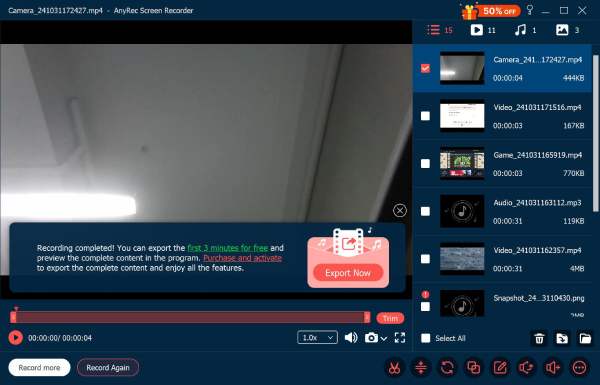 Part 3: How to Enable/Disable the Duet Feature on TikTok
Duet is truly a fascinating feature on TikTok, it helps us create a video alongside our favorite TikTokerist. Yet, this feature doesn't give us the fullness of its service in every way. Due to the safety and privacy control of TikTok, you can enable and disable the duet feature in your TikTok videos. Because of this, some videos that aren't allowed to be a duet. So, if you want to be more private and don't want your videos to be used by others. Here are the guidelines to enable/disable this feature on TikTok.
Step 1.Open the Tiktok Application. Tap the Profile button that is located on the lower right part of the screen, this leads you to your profile page.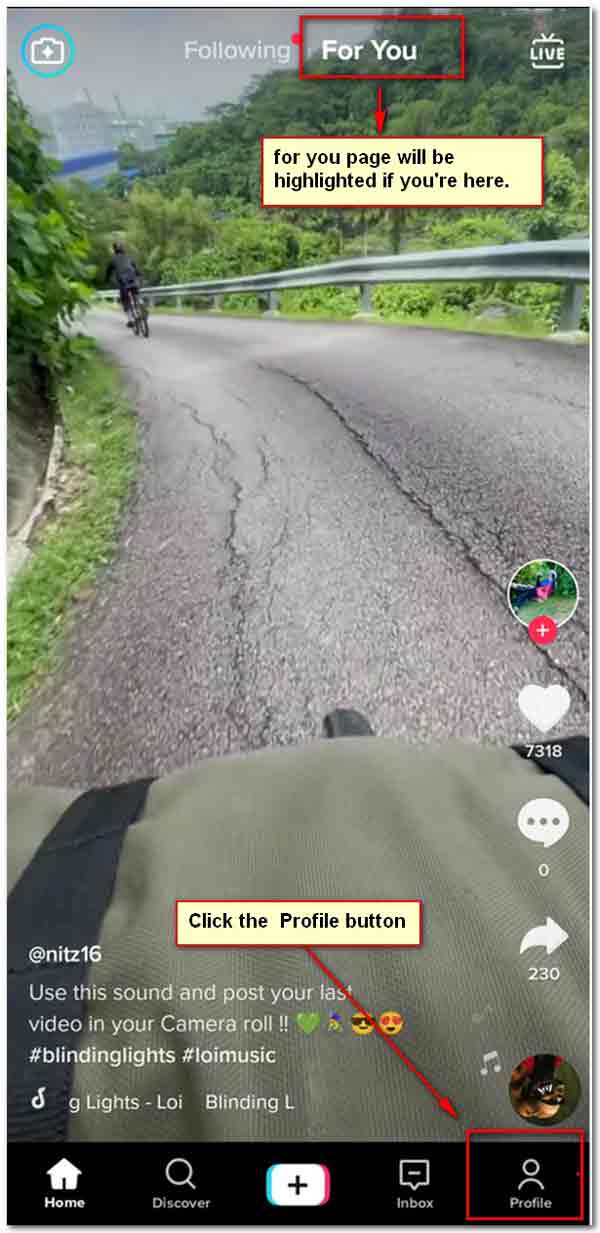 Step 2.Your profile page contains all your uploaded videos and information about your followers. On the upper right corner of the screen, Press the three-line button that will bring you to the settings and privacy of TikTok.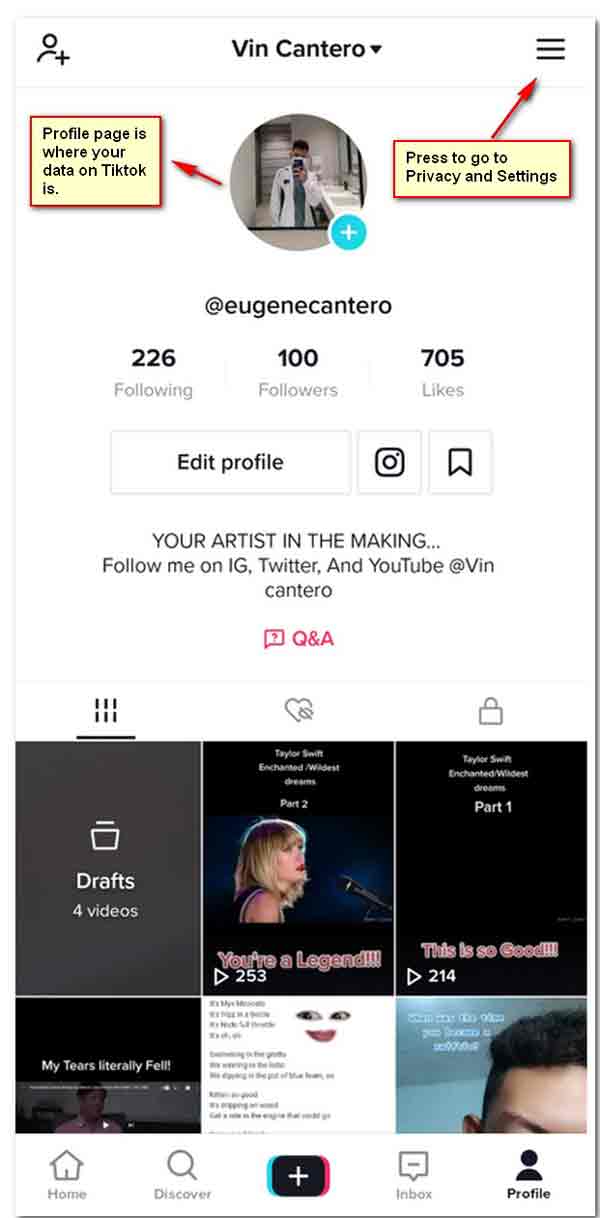 Step 3.Upon reaching the settings, tap the Privacy button, scroll down a bit, and there you will see the Duet control settings together with the downloads, comments, and stitches.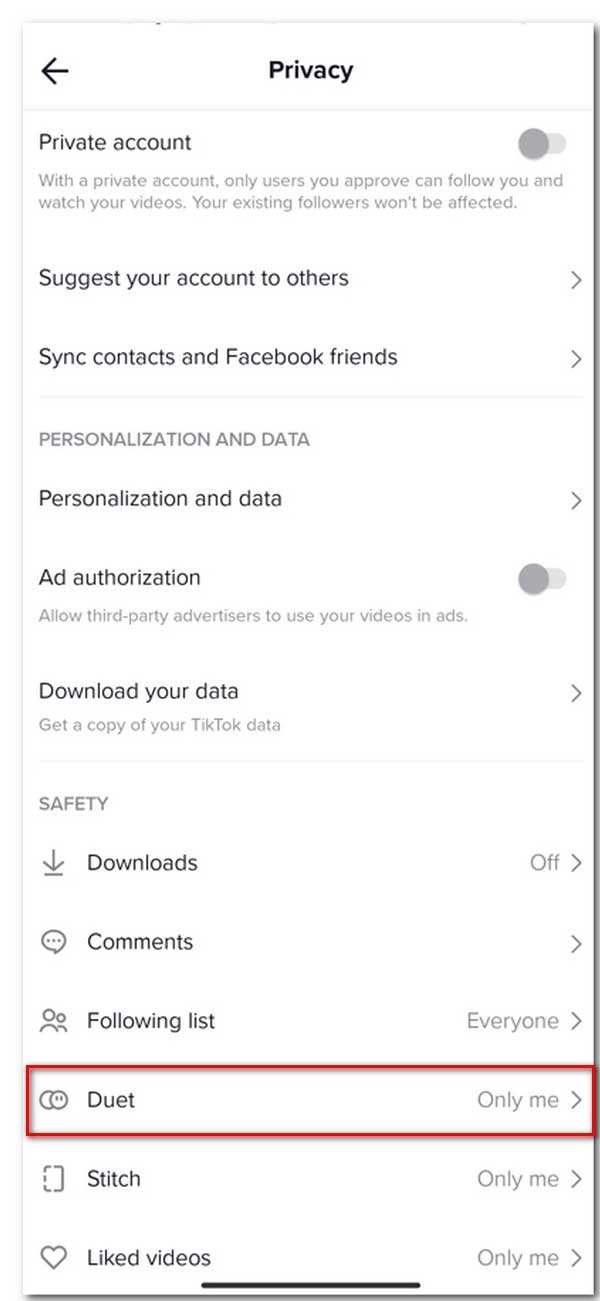 Step 4.Click the Duet button and choose between Everyone, Friends, and Only me. By pressing the Everyone option, you're enabling all users to use your videos. If you choose the Only me option, no one can use your videos. Disabling them to duet with you.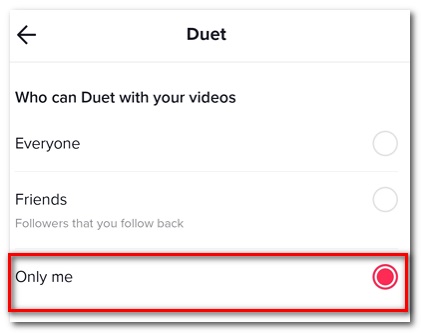 Step 5.Check your updated privacy settings, by trying to duet your uploaded video on TikTok.
Part 4: FAQs about See Duets of a Viral Video on TikTok
When you do a duet video on TikTok do they get notified?

When the duet button is enabled and the users are allowed to use the video, the only notification that the original creator will receive, is when their username is tagged by the user before posting the video.

Can I stop other users from doing duets on my videos?

Yes, just change the privacy of your duet feature in your settings. Choose the Only me option, this will not allow other users to duet on your videos.

Can I see all the duets on a viral video?

Yes, by searching duet @[username of the video@], the search result will show you all the duets on that video. You can find all duets with you on TikTok through this method too.
Conclusion
Finding viral TikTok videos might not be easy for everyone, especially when thousands of videos are uploaded daily. If you're afraid to miss an upload from your favorite Tiktokerist, or binge-watch duets on your favorite sounds, don't worry because the guidelines given in this article will help you. The steps are comprehensive and easy to do. Just follow the guidelines find and view duets on TikTok. Also, you can free download AnyRec Screen Recorder to record and duet TikTok videos.
Related Article