2 Ways to Make 3-Minute Videos on TikTok to Post and Save to Phone
At first, TikTok only supports a one-minute duration for every video. So, it is impossible to upload 3-minute TikTok videos at the beginning version. As it grew and still growing over time, the company started updating its features, including effects, more songs, and especially, the video length. Now, it allows you to upload a longer video at a maximum of 3 minutes! But it seems that not everyone has this new update, and you might be one of them. Don't worry; this guide will give you the correct way to get the 3-minute videos on TikTok.
Part 1: The Best Software to Make 3-Minute TikTok Video on a PC
You can't have all the effects for making a 3-minute video on TikTok. Besides, unlike the app version, the TikTok desktop version doesn't give you video editing features. So, the recommended software for Windows and macOS is AnyRec Video Converter. The Video Converter provides the MV Maker as your video editor as an all-in-one solution. It has various themes for special events like Christmas, aesthetics, school projects, and more. Users can also set the output settings to different video formats, resolutions, quality, and frame rates. All these can only be found on AnyRec Video Converter, befitting to make a 3-minute video on TikTok.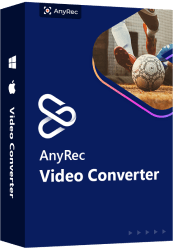 AnyRec Video Converter
Support making a 3-minute video on TikTok with video formats like MP4, MOV, AVI, MKV, etc.
No file limitations for uploading video clips, while GPU acceleration keeps the video quality intact.
Provide essential editing functions, including crop, trim, rotate, aspect ratio, and resolution upscale.
More features to offer for video compressing, converting, merging, audio-syncing, and more.
How to make a 3-minute video on TikTok using AnyRec Video Converter:
Step 1.Download and install the software on your device. Then, launch it to start making a 3-minute video for TikTok posting. From the software's main interface, click the MV button from the tabs at the top. Click the Add button to upload the video clip you want to edit. Add another clip by clicking the same button again.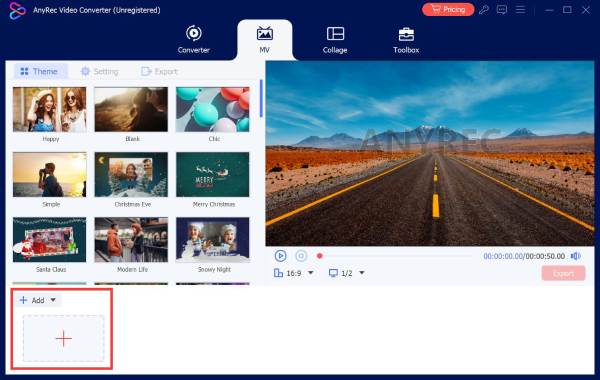 Step 2.You can choose the theme you like, but you can still change it later. To trim or edit a video clip, point your mouse to the thumbnail and click the Cut button. Another window will appear, giving you the tools to cut and trim the footage. You can also apply a filter effect by clicking the Edit button with the Starwand icon.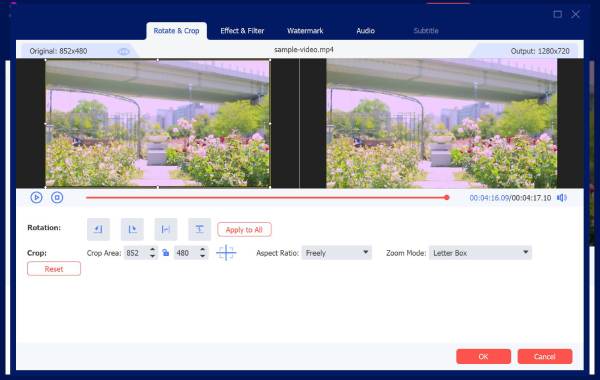 Step 3.To put a title for both the beginning and ending parts, go to the Settings menu and tick the title checkboxes. Type the words and edit their colors, fonts, etc. You can also find the audio track settings, which you can disable and add another track. Preview your work if you need to edit more.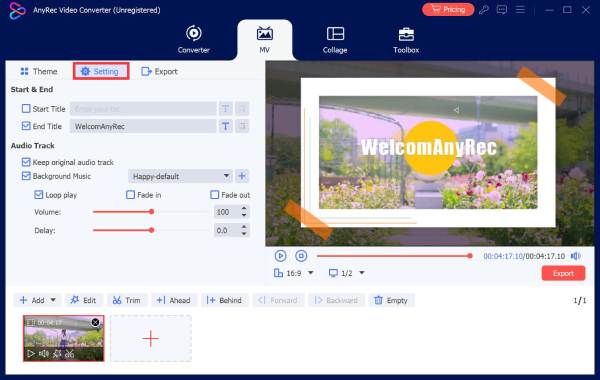 Step 4.Once you watch the output, go to the Export menu to take care of the saving settings. You can change the name, format, resolution, quality, and frame rate and turn on the GPU Acceleration. Then, choose the folder where you want to save the output from the Save To option. Click the Start Export button to confirm all selections and start the processing. You are ready to upload the video clip on your TikTok account!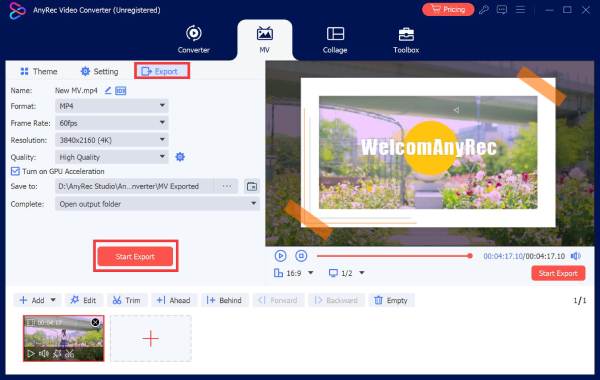 Part 2: Use Your Mobile Phone to Make a 3-Minute TikTok Video [2 Ways]
TikTok is more prominent on mobile phones and has grown more effective in editing videos. As mentioned, TikTok has updated its video length to 3 minutes! And there are two ways to make a 3-minute video on TikTok that are very effective. See the steps for two ways to create longer TikTok videos.
TikTok's built-in camera
Many users create their content on TikTok's built-in camera, and it is much easier to see the 3-minute option. Although everyone can get a 3-minute video on TikTok, you must update the app from App Store or Google Play. Once you confirm an update, you need to:
Step 1.Open the TikTok app on your mobile phone. Then, tap the Add button on the bottom to go to the camera.
Step 2.At the top of the Recorder button, you will see the available video length. Swipe your finger to the right to tap 3-minute. Then, choose your filter or effect to apply to the camera.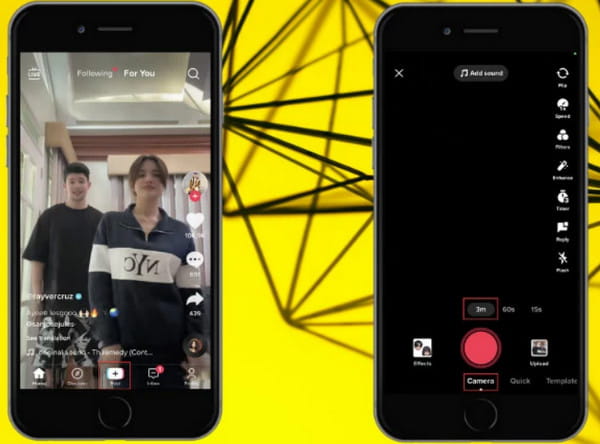 Step 3.Tap the Recorder button and make a 3-minute video on TikTok. You can still edit the content after shooting and include some epic transitions or stickers. Tap the Post button to update a video on your TikTok account.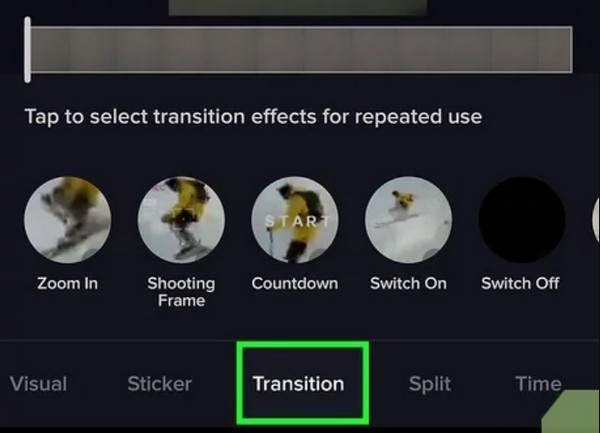 2. Upload a video from the camera roll
The social platform allows users to upload their 3-minute videos on TikTok. This means that you can create more extended footage outside the platform and still be able to upload it to your account. Let's see how you can get the 3-minute video on TikTok.
Step 1.From TikTok's built-in camera, tap the Upload button from the bottom-right corner. Select the video clip you want to post. Tap the OK to confirm the selection.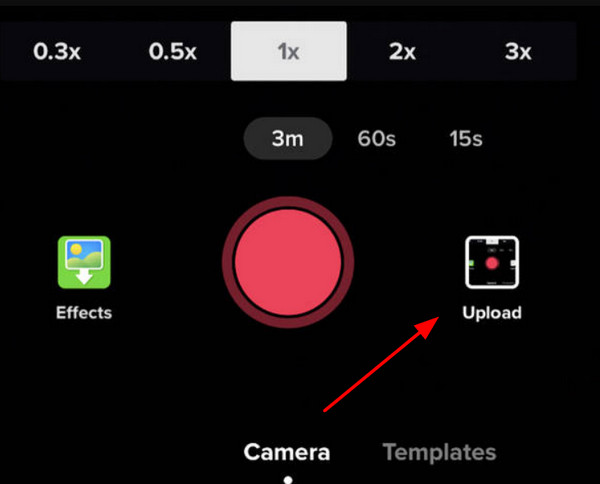 Step 2.Once you trim the video, tap the Next button. You will go back to the editing section, where you can apply a filter, effect, transition, voiceover, and other elements.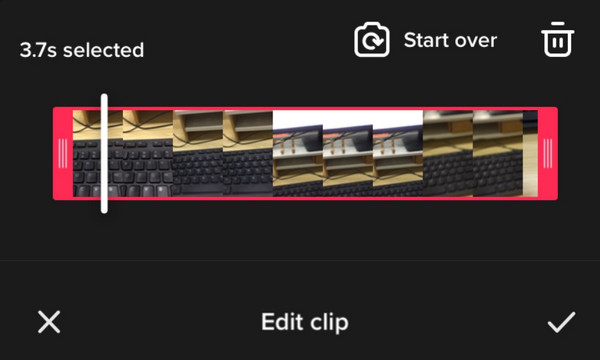 Step 3.After editing your video clip, tap the Next button. Put some captions and hashtags to get a higher chance of viewers and likes. You can save the edited clip and tap the Post button to get your 3-minute video on TikTok's FYP.
Part 3: FAQs about 3 Minute TikTok Video
When was the first launch of a 3-minute video length on TikTok?

Back in 2020, TikTok first released a 3-minute video on TikTok. Users and content creators were happy to have longer video clips to watch and upload than just one minute. As of 2022, TikTok has updated another longer video which can be less than 10 minutes!

How to update my TikTok app to get the 3-minute video?

If you still don't have the new update from TikTok, you need to close the app and go to the App Store or Google Play. You can go directly to the app's page and tap the Update button. Other method includes uninstalling and reinstalling TikTok on your device. And these two ways cannot solve your problem, maybe the special phone model you have does not support the newest update.

Does TikTok reduce the quality of a 3-minute video?

If you preview your TikTok videos a little blurry than the original quality, TikTok may automatically reduce it. Regardless, your viewers or other devices can see the original video quality.
Conclusion
Users are grateful for TikTok extending the video length, so your favorite content creators will give more video clips for fun! And you can even have your own TikTok ideas to make long videos. You can also get the 3-minute video on TikTok for as long as your app is up to date. Moreover, you can create longer videos outside the app, and AnyRec Video Converter is the best software to edit your videos. Try the free trial version and experience its powerful tools.
Related Articles