TikTok Video Size [Beginner Guide] - Spend 5 Minutes to Get All Useful Information
If you want to make a good TikTok video and get the best result, you should figure out its standards, such as TikTok video size limit, aspect ratio, resolution, and more. TikTok keeps updating new requirements about video posting. Instead of spending lots of time on checking, you can read this article to get all necessary information.
Part 1: TikTok Video Size - All You Want to Know
Since it boomed in recent years, TikTok has received updates to make the best experience for its users. TikTok specifications are constantly changing, but here are the updated ones, including the TikTok video size, length, aspect ratio, etc.
TikTok Video Resolution: There are different video resolutions for types of TikTok content: The most used is the 1080 × 1920. For advertisement videos, the dimensions can be 640 × 640, 720 × 1280, and 1280 × 720 pixels. The suggested TikTok video aspect ratio is 9:16 in vertical format. So make sure your video is in good resolution and aspect ratio. That's an important factor to get more TikTok likes.
TikTok Video Size: If you use an Android device to upload your TikTok videos, the TikTok video size should be 72MB. For an iOS device, you can upload a video with a file size of 287.6MB. If you upload a video from your computer via TikTok website, make sure it is 1GB or smaller in file size. (Additional: TikTok Advertisements can be up to 500MB maximum file size.)
TikTok Video Length: You can now upload longer videos on TikTok. It has recently updated the supported video length up to 10 minutes (Uploaded from your local gallery) If you create a TikTok video for video capturing, you can make a 3-minute TikTok video.
TikTok Aspect Ratio: The aspect ratio in uploading TikTok videos is at 9:16 or 1:1. Thus, vertical videos are more suitable for TikTok.
TikTok video format: Just upload a video in MP4 and MOV (H.264) format.
TikTok profile picture size: You can add a display picture in 200 × 200 pixels. The compatible PFP formats are JPG and PNG.
Part 2: Get the Best TikTok Video Size in One Stop
To get the best result for your TikTok video size and the app's specifications, use AnyRec Video Converter to edit and modify your video files. With this powerful tool, you can correct the size of your video by using its advanced video cropper. Or you can trim the beginning and end of your video with its video trimmer. If your video is too big for TikTok file size requirements, compress the MP4 video file or MOV video file according to your preference. Moreover, you can crop unwanted part of a video on Mac and Windows freely. It is also a good idea to merge, rotate, flip, add picture to video, and apply other video effects within the program.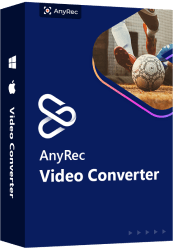 AnyRec Video Converter
Compress large video to meet the TikTok video size standard.
Edit video before uploading to TikTok by cropping, trimming, merging, adding watermark, etc.
Convert video to TikTok video format with high quality.
Crop TikTok video size to the best one to fit the mobile screen.
Add background music, picture, video clips to your video before uploading to TikTok.
Step 1.Download the software.On the main pane, click the Toolbox option on the top menu. Then, locate the Video Cropper tool. Click the Plus icon to add the TikTok video you want to edit. (Or you can explore other video editing tools within Toolbox.)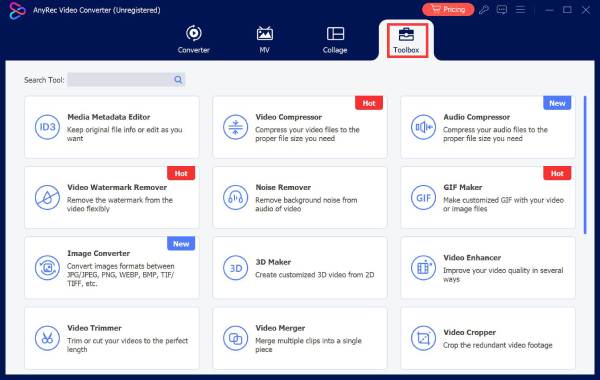 Step 2.Here, you can change the aspect ratio of your video to get the best TikTok video size. You can choose other aspect ratio options by clicking the Aspect Ratio drop-down menu. You can also adjust the video settings on the Output option at the bottom of the pane.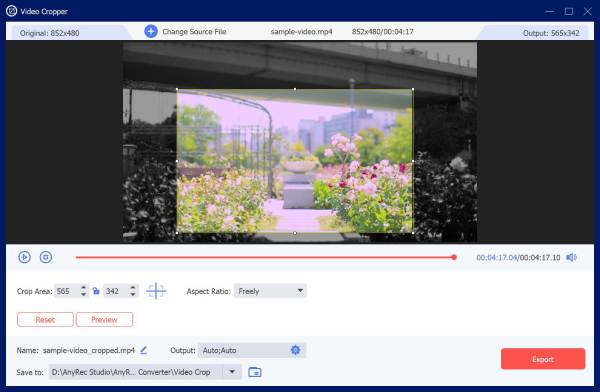 Step 3.This tool allows you to choose the correct file size for your TikTok video on the Video Compressor. By adding a video file, this tool will make the video smaller by percentage or certain file size. But you can still change it by gliding the Size button. Other editing options include format, resolution, bitrate, and more. Click the Compress button when done.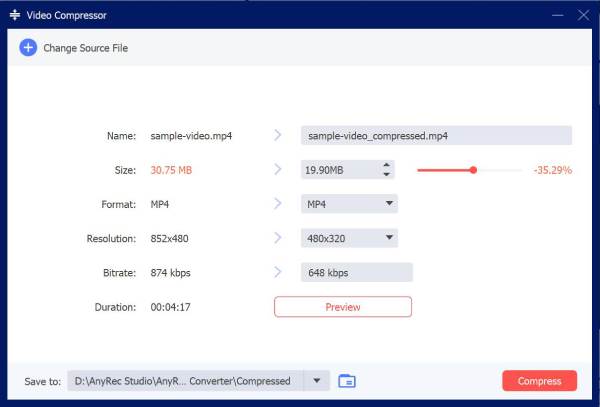 Step 4.Easily trim your TikTok video file with the Video Trimmer tool. After adding the desired file, slide the Trim Bar to the specific second you want. You can also check the boxes for Fade In and Fade Out options. The Output option for advanced video editing is also available on this page. Once you're satisfied, click the Export button.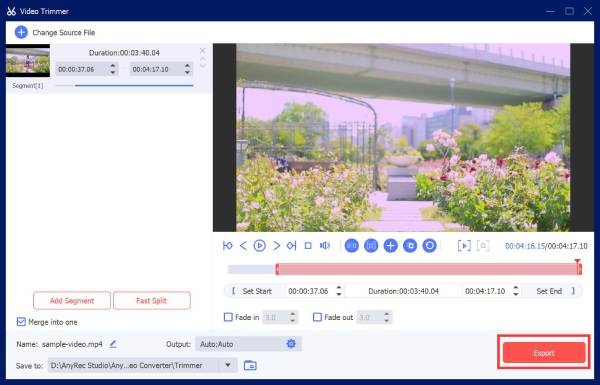 Step 5.Just as above mentioned, TikTok supports videos in MP4 and MOV formats only. So if you want to change video format, you can click the Convert All to button on the top right corner. Click TikTok in the left pane. Here you can export video in TikTok format directly.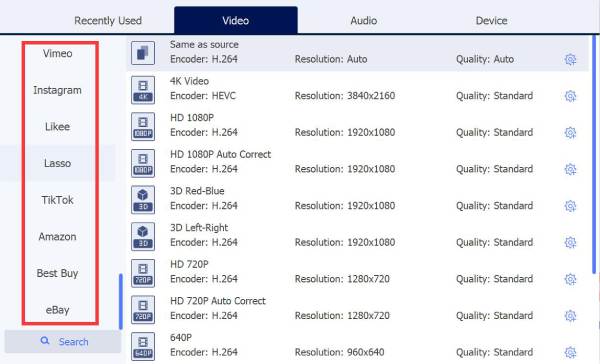 Part 3: Edit TikTok Videos on Android/iPhone with 3 Apps
Although TikTok provides its video editor, it lacks some of the essential tools you need for a video editor. So, this article offers you the best video editor apps you can download on Android and iOS to edit TikTok video size.
1. CapCut
With a rating of 4.5 stars, CapCut is entitled to be the best video editor you can use for changing TikTok video size. It offers exceptional features for free as it also has a partnership with TikTok. CapCut is packed with helpful tools such as adjusting speed applying filters or effects, and it also comes with a chroma key. However, the app only accepts a 30-second long video even with its unlimited features.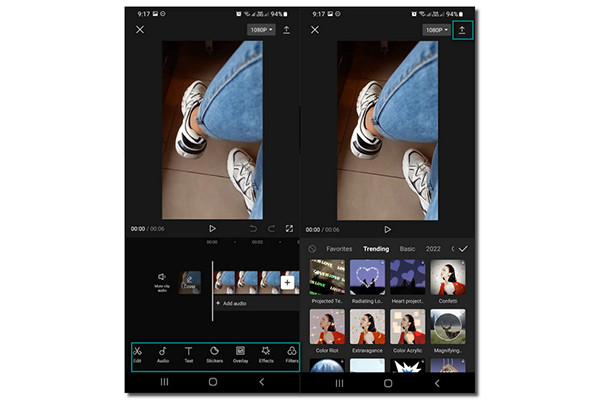 2. VidTrim
This video editor includes multiple features that you might need to edit TikTok videos size. It can merge, grab a frame, extract audio, and transcode file formats. It also organizes your files by size, name, duration, and more. It also provides many TikTok filters and effects for you. However, you might need to be patient with this app as it is slow to process.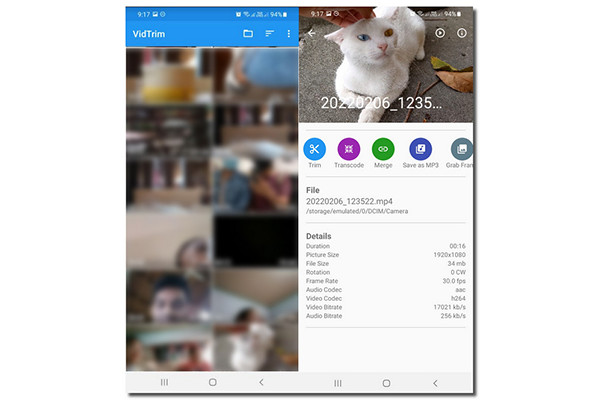 3. PowerDirector — Video Editor
PowerDirector is one of the best video editors you can use for TikTok video size editing. It has advanced features that allow you to precisely adjust some measures you need for TikTok specifications. But as it is too good to be true, the free trial version will bombard you with many advertisements.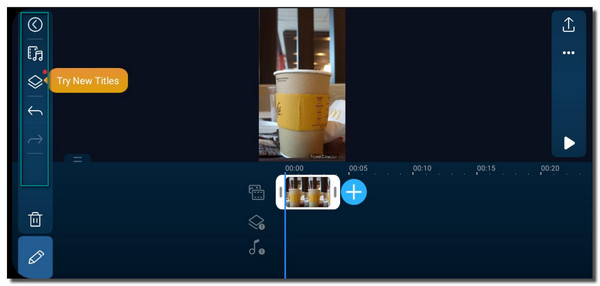 Part 4: FAQs about the Required TikTok Video Size
How long should a Tiktok be to go viral?

There is no fixed TikTok video length that can go viral with 1005 success rate. Maybe you can check those free TikTok video ideas to get more followers and likes.

Which format is supported in uploading TikTok videos?

You can use the file type for your TikTok video in the MP4 file format for Android and the MOV file format for iOS. The TikTok advertisements also support AVI and GIF file types.

What is the TikTok video margin?

Your TikTok video size should be on 150 pixels from top to bottom and 64 pixels from right to left.
Conclusion
Following the TikTok specifications for video size, length, resolution, etc., can help you upload a fantastic video. It can also help you be a star when people view your content. Just have AnyRec Video Converter to polish your TikTok videos and meet the requirements of TikTok video size. If you have more questions or advice, please contact us now.
Related Articles