Review of Vocaroo Voice Recorder: Features, Pros, Cons, and Alternatives
Vocaroo is an easy-to-use online voice recorder that supports capturing the sound from your microphone. Thus, Vocaroo is always used by teachers, especially language teachers, to teach pronunciation, do dictation, and record feedback. And the students can also use Vocaroo voice recorder to do spoken homework and practice speaking skills. In a word, Vocaroo is often sued by teachers and students. Moreover, you can record your music, story narration, and any other audio files to download or share with your friends.
However, Vocaroo recording is not always perfect. The Vocaroo voice recorder seems very simple with only a recording button on the website. Does it provide any other features to meet your requirements? What are the limitations of it? This Vocaroo review will tell you all of them.
2023 Vocaroo Review: Features, Pro, Cons, and Tutorial
The Best Alternative to Vocaroo to Record Audio on Windows/Mac
FAQs of Vocaroo Voice Recorder Review
2023 Vocaroo Review: Features, Pro, and Cons
1.1 Four Main Features of Vocaroo Voice Recorder
Although Vocaroo is commonly used by teachers to record dictation or students to practice accent, it also provides many useful functions, including multiple output formats, sharing through social media, etc. Learn about 4 main features of Vocaroo in the following:
Record audio from microphone easily
After you enter the official website of Vocaroo, you will only see a recording button in the center. That's because it only supports recording audio from your microphone, which needs no additional adjustment. At the same time, with its intuitive and user-friendly interface, even beginners can use Vocaroo Voice Recorder smoothly. Moreover, you can change the volume after you start recording your voice.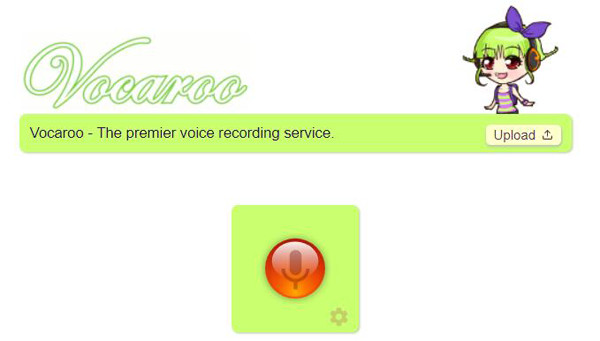 Able to remove background noise
Another reason why so many people use Vocaroo to record audio from the microphone is its function of removing background noise. When you tick this function and start recording yourself speaking, your voice will be clearer with less bothering noise. Thus, you don't have to go to a particularly quiet place to record.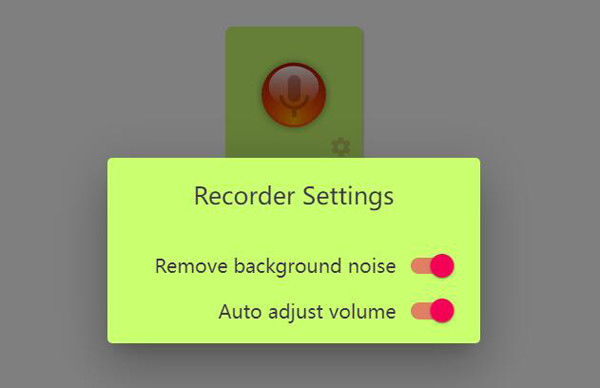 Share the recordings through different platforms
After you finish the recording, you can choose to share or download your recordings. It provides several social media platforms to share your recordings directly, including Facebook, Twitter, Discord, Whatsapp, etc. Moreover, you can just copy the link and share it with others without downloading the files. And if you delete your recordings on Vocaroo, the link will also be invalid, which is much safer.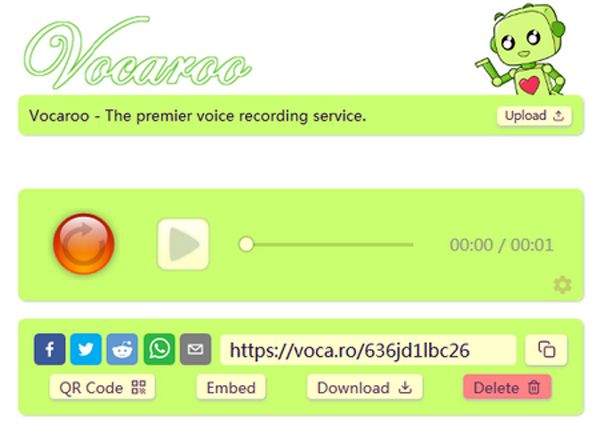 Provide many popular formats to export and download
Vocaroo provides almost all the popular audio formats to export and download, including MP3, OGG, WAV, FLAC, etc. If you want to download recordings from Vocaroo Voice Recorder, you can change the settings.
1.2 Customer Reviews, Pros, and Cons of Vocaroo
Customer Reviews: 4.1/5 (comprehensive rate from many websites)
Pros

Very easy-to-use audio recorder with a simple interface.
Need no registration or account to use Vocaroo.
Able to share recordings through social media and links.
Cons

Vocaroo not working with the system sound.
Unable to clip or edit the audio recordings.
Has a time limitation of 5 minutes and a size limitation of 50MB.
Need an Internet connection to share and download.
1.3 Vocaroo Tutorial – How to Use the Online Voice Recorder
Step 1.Visit Vocaroo com. Click the red "Record" button on the main interface.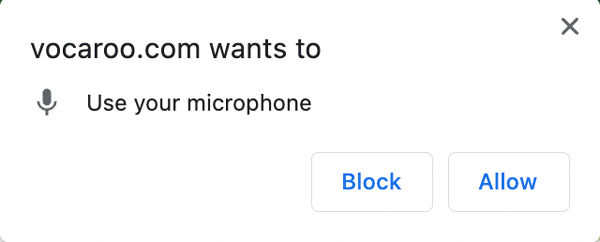 Step 2.Click "Allow" to confirm the Vocaroo notification. Then Vocaroo record what you say immediately.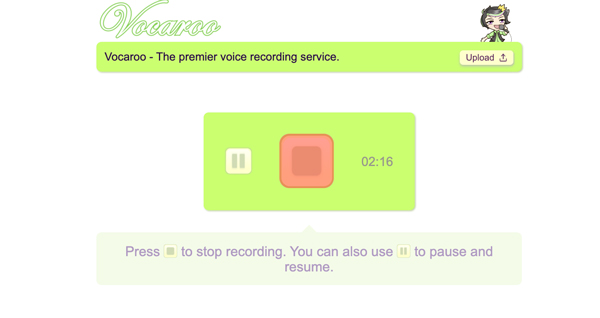 Step 3.Speak close to the external/internal microphone. (To get better voice recording experience, you can check best voice recorder apps for Android and iPhone 2023 here.)
Step 4.Pause, resume, and stop Vocaroo recording. You can click "Play" to pre-listen your Vocaroo voice recording file.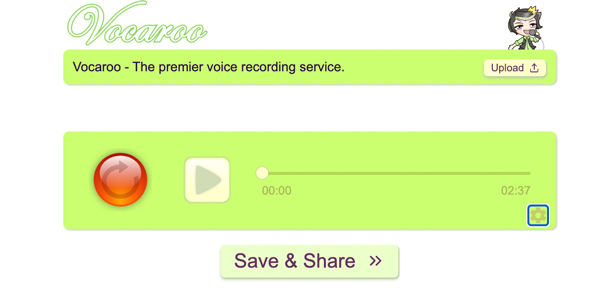 Step 5.Click "Save & Share" to move on. Later, you can scan QR code, share Vocaroo recording link, download, or delete it freely.
Note
Vocaroo can generate MP3 audio into an URL. Just visit the Vocaroo upload page. Upload your video or audio (no more than 250MB). Later, you can convert video/audio to MP3 link for sharing.
Best Vocaroo Alternative - Record Microphone Voice and Computer Audio on Windows/Mac
Since Vocaroo has a time limit of 5 minutes, and it doesn't provide any additional editing features. You need to rely on professional audio recorders for recording long audio with higher quality. AnyRec Screen Recorder is the best one you should choose. In addition to the functions Vocaroo has, it also supports recording from system sound and microphone, enhancing your voice, removing the noise, clipping the recordings, etc.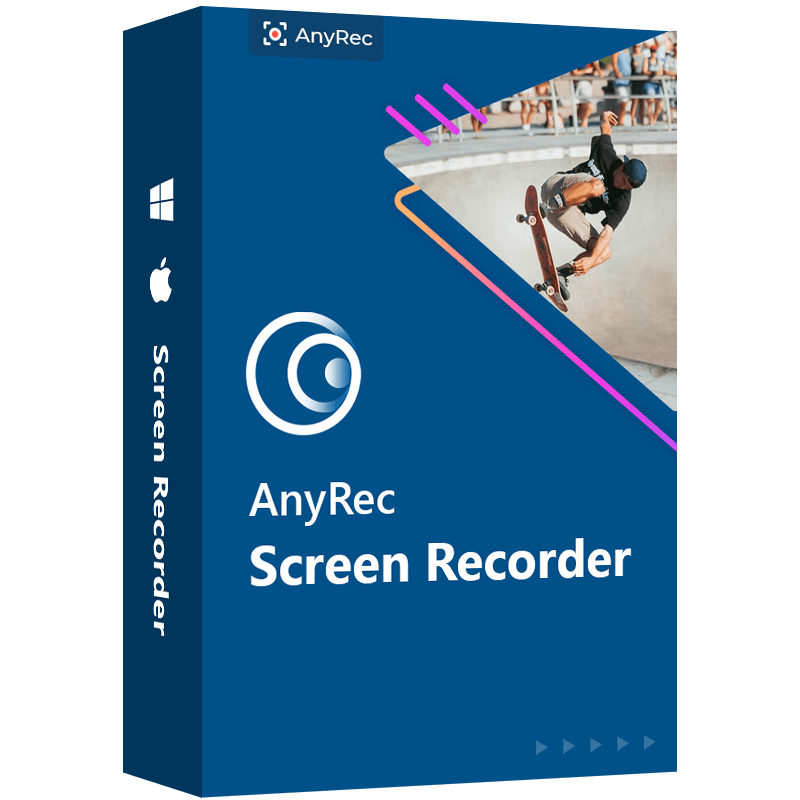 AnyRec Screen Recorder
Able to record audio from the system sound and microphone.
Provide microphone noise cancellation and voice enhancement.
Hotkeys to stop/pause/start recording at any time.
Export the audio recordings in MP3, WMA, AAC, M4A, etc.
No time or size limitations for the pro version.
You can learn the detailed steps to record audio through the best alternative to Vocaroo in the following:
Step 1.Launch AnyRec Screen Recorder on your computer. Click "Audio Recorder" on the main interface to open the alternative to Vocaroo Voice Recorder.

Step 2.Turn on the "System Sound" and the "Microphone" buttons with separate volumes according to your need. You can also set a task schedule to start recording audio at a certain time.

Step 3.To adjust the audio parameters before recording, you can click "Record Settings" and then "Output". Then, click the "Sound" tab in the left pane, and you can tick the Microphone noise cancellation and enhancement. In this way, you can record your voice more clearly than Vocaroo.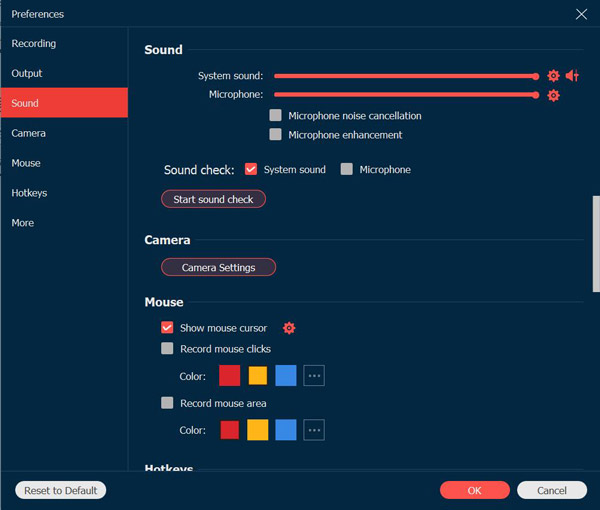 Step 4.Go back to the main interface and click the "REC" button to start. Then click the "Stop" button in the toolbox to finish the recording at any time. After that, clip the recordings and choose to save them on your computer.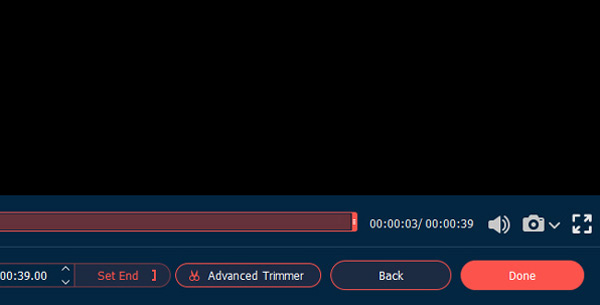 FAQs of Vocaroo Voice Recorder Review
1. Can I record online music through Vocaroo Voice Recorder?

No, you can't. Vocaroo doesn't support recording audio from your computer. You can go for professional audio recorders that have a system sound capture.

2. How to share the recordings on Vocaroo?

After you record your voice through Vocaroo Voice Recorder, you can click the desired social platforms to share the recordings. Or you just need to copy and paste the links to share with your friends.

3. What is the best format to export recordings from Vocaroo?

The recommended format is MP3, the format that is compatible with your computer and mobile. But to keep high quality, you can choose the FLAC lossless format.
Conclusion
After reading this review of Vocaroo Voice Recorder, you have known all of it. It's actually a good voice recorder for daily homework, feedback, and pronunciation recording. It also works to record sound effects for TikTok videos. But to record from internal audio without time and size limitation, please have a try on the best alternative - AnyRec Screen Recorder.
Related Article