Apowersoft Desktop and Free Online Screen Recorder Review
For an average customer who simply wants to record, edit, and export screenshots, Apowersoft screen recorder make the process much easier. You would be able to choose from two sets of products: one is a free online screen recorder that runs from your browser, another one is a downloadable stand-alone app that fits more professional needs with more reliable performance.
We would give you a thorough review of the two products, carefully examine the exact functionality and whether they match your use cases.
Part 1. Apowersoft Free Online Screen Recorder Review
The Overview:
Using the Apowersoft free online screen recorder bundles frees you from purchasing a subscription once you merely want to create a short and quick recording. Before using its web-based screen recorder, you need to visit its website and download a launcher plugin first.
The user interface is impressively simple and effective. You would also be given options to capture videos from your webcam, or capturing audio from a soundcard and/or a microphone. which is a rare feature for an online screen recorder.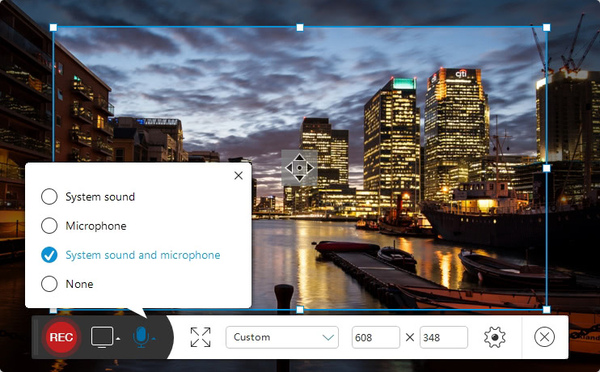 The Bottom Line:
Apowersoft Free Online Screen Recorder is a good browser-based quick recording option, hands down. If you are a GIF artist who needs to get creative without firing up big, chunky applications like Photoshop, use it, it is brilliant. But it does not have the capacity to complete more power-lifting tasks, i.e. you are a professional gaming YouTuber who needs to record over 30 minutes long game footage. Put this into consideration before using the free online screen recorder.
Part 2. Apowersoft Screen Recorder Pro Review
The Overview:
Apowersoft Screen Recorder Pro has a free trial copy with limited functionalities. Besides the commonly shared features provided by the free online screen recorder, the Pro version has more advanced video editing tools. You would be able to easily trim, cut, rotate, annotate videos and share your video. One of the highlights of Pro software is that it allows you to upload to your self-hosted cloud if you are a professional video editor/photographer running your own cloud backup server.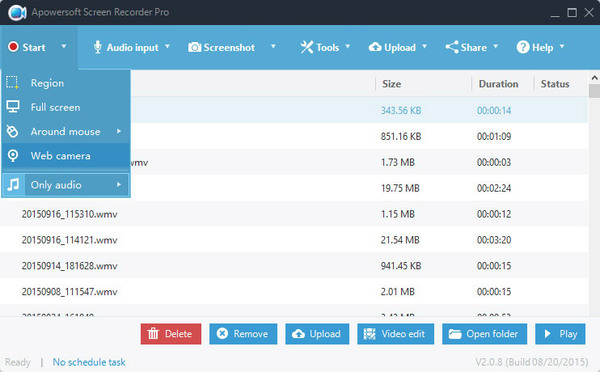 The Bottom Line:
Comparing the features between Free and Pro software could be difficult. Everything depends on your use case. For basic users, both options would serve your need all right. But if you need more advanced or handy tools beyond, you might need to find an alternative.
Part 3. Compare Apowersoft Free Online Recorder and Apowersoft Screen Recorder Pro
| | | |
| --- | --- | --- |
| | Apowersoft Free Online Recorder | Apowersoft Screen Recorder Pro |
| Platforms: | Windows, Mac | Windows, Mac |
| Annotations: | Supported | Supported |
| Import Videos: | Not Supported | Supported |
| Editing Features: | Less Tools | More Tools |
| Price Tag: | Free | Paid, $39.95 yearly premium subscriptions |
Part 4. How to get Apowersoft Screen Recorder Pro Activation Code for free
If you wish to use unlimited Apowersoft Screen Recorder Pro without charging a $39.95 yearly fee, you do have other options. It has a special giveaway promotion allowing you to gain access to the Apowersoft Screen Recorder Pro activation code and active its VIP feature.
Step 1.Visit Apowersoft's official website and click on the Promotion page.
Step 2.On the Daily Software Giveaway section, you would be given instructions to repost the special offer link to your social media accounts.
Step 3.A free Apowersoft Screen Recorder Pro activation code will be sent to your email address shortly after.
Step 4.Launch the program and log in with your account. Enter the code to activate your Apowersoft Screen Recorder Premium for free.
Part 5. Apowersoft Screen Recorder Alternative
If you are unsatisfied with the functionalities provided by the Apowersoft screen recorder, it is wise to looking around for other options on the market. AnyRec Screen Recorder is designed as a feature-rich and consumer-friendly screen recorder tool, perfectly fits the alternative slot for you. It has all the crucial features of Apowersoft screen recorders, with extra features available such as: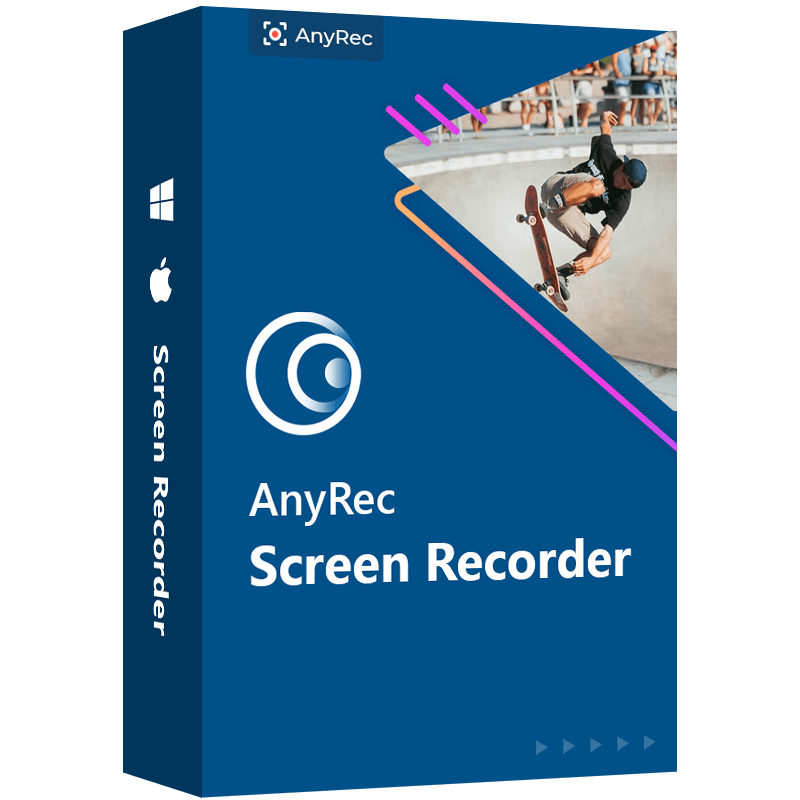 AnyRec Screen Recorder
Designed for real scenarios, easy to get on hand.
Gameplay recording serves all the needs of pro-gamers.
Business Video Calls, and Online Courses recording.
Video Stream Recording, without any quality loss.
Easy export to all major video platforms.
6.Variety of supported video formats.
Using AnyRec Screen Recorder couldn't be easier as such, here is a complete guide on how to use it to create a distinguishable screen recording:
Step 1.Download the AnyRec Screen Recorder installation package from the website. Once setup is completed, on the main screen of the program, click on the Video Recorder option.

Step 2.Adjust the recording frame displaying on the screen to match your live stream source. You could either select a customized area or choose a full-screen recording.
Step 3.Click on the System Sound option to turn on recording on-screen audio. Make sure that you would capture the sound from your computer.
Step 4.Click on the REC button on the right hand of the screen to start recording.

Step 5.After the recording is finished, click on the REC button again. Save the file to your disk.
Part 6. FAQ about Apowersoft Screen Recorder
1.Is Apowersoft safe?

Yes. Apowersoft is a Hong Kong-based software company focusing on delivering consumer-level utility software products and solutions. Their reputation of editing tools and photo enhancement products is widely established within the industry.

2.Does Apowersoft software has a virus?

No. It is a legit piece of software malware-free. Always try to obtain your copy from the official website instead of downloading from obvious bogus third-party websites to stay safe.

3.Can I record TikTok videos with the Apowersoft screen recorder?

Yes. You would be able to record any part of the screen, even a live stream screen with both free and paid versions of the screen recorder.
Conclusion
We have reviewed a couple of options unlimited to the Apowersoft free online screen recorders. If you need to record a quick video on Mac and Windows without a watermark or time limitation, or just want to take a couple of screenshots, give the suggestions we listed a try. You wouldn't be disappointed.
Related Article