2023 Overall Review of Screencast-O-Matic Screen Recorder
Screencast-O-Matic is one of the most popular screencast programs you can find on the internet. It is a user-friendly software that offers the premium version at an affordable price. You can do so much with the features it has, such as screenshot tool, video editing tool, and as well as video hosting and sharing. Aside from these powerful tools, you can access this software for free. But is it safe to use? And how much does it cost? To know more about this matter, read our honest review for Screencast-O-Matic and learn about the best alternative.
Part 1: Screencast-O-Matic Review: Features, Prices, Pros, and Cons
Overall Score: 8.9
Screencast-O-Matic is a video recording and editing tool designed to help create any video. Beginners in video editing can use this tool because it is easy to use. Aside from that, the software is a multi-purpose screencasting tool that can be used in various cases like tutorials, sales and marketing, online classes, and many more. Screencast-O-Matic also allows you to capture a video call via a webcam, add voice commentary on videos, as well as edit it with its built-in functions. Other features of Screencast-O-Matic are listed below:
Features:
◆ Offer essential editing tools like trimming, applying effects, removing noise, etc.
◆ Allow direct sharing to multiple social platforms like Facebook, Twitter, and more.
◆ Allow creating links and direct sharing the custom links.
◆ Store and save contents on its built-in library without downloading.
Pros
Most uncomplicated navigation to use screen casting platform.
Able to capture videos in full HD (1080p) with audio.
It does not require downloading installer or extension.
Short and hassle-free learning curve.
Offer backups for video recordings.
Cons
Limited usage of features on the free version.
The scrolling capture and OCR recognition are available.
It has a few snags in the Screencast-O-Matic launcher.
Here is the list about the prices based on Screencast-O-Matic premium versions:
| | | | |
| --- | --- | --- | --- |
| Version | Free | Free Deluxe | Premier |
| Price | Free | $1.65/month (billed annually) | $4.00/month (billed annually) |
| Screen Recording | Records only limited 15 minutes and with watermark | Unlimited recording time | Unlimited recording time |
| Screenshots Editing | Limited access to editing tools | Available | Available |
| Content Hosting | Doesn't share videos directly | Limited | Offers more backup options |
| Video Editing | No access for editing tools | Available | Available |
Summary: A lot of functions are not available on the free version of Screen-O-Matic. However, you can access other essential tools for a low price given on the table. This table also show that even in free version, Screencast-O-Matic is worth to buy and even more powerful than Windows Snip & Sketch which lacks features entirely.
Part 2: Is Screencast-O-Matic Safe to Use?
At this point, you have the knowledge that Screencast-O-Matic is a powerful software with advanced features that can help you record a video and edit it with ease. However, there is one more question that might be running in your mind, "Is Screencast-O-Matic safe to use?"We have checked and looked up Screencast-O-Matic via McAfee Site Advisor; however, it shows that there is not enough information about Screencast-O-Matic to give you proof that this software is safe. However, we can back up the users of Screencast-O-Matic as they have used and reviewed the tool you see all over the internet. We can't guarantee that no scam sites are mistaken as legit downloading sites.
For this matter, this article will help and recommend the best alternative you can consider to use aside from Screencast-O-Matic and begin video recording on your computer.
Part 3: The Best Alternative Screen Recorder to Screencast-O-Matic
AnyRec Screen Recorder will help you with video recording if you doubt Screencast-O-Matic because of its safety for your device. It allows you to record video with clear audio in high-quality resolution. Also, you won't need to worry about limited time recording because this software gives unlimited time recording for any video activities such as gameplay, business meeting, online tutorials, and many more. AnyRec Screen Recorder is available for Windows and Mac devices.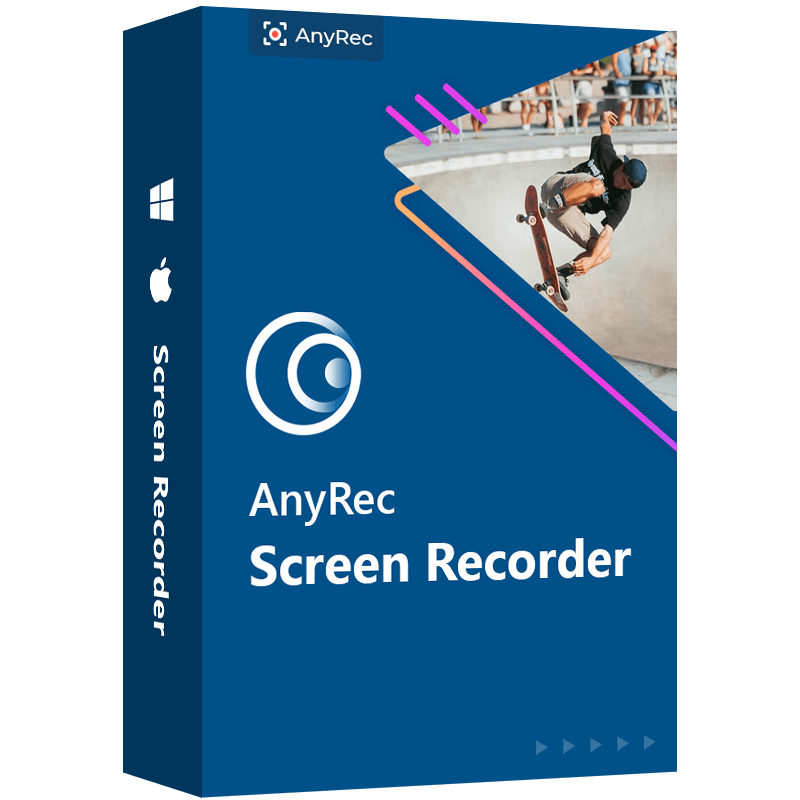 Other Outstanding Features of This Powerful Screen Recorder:
Record screen activities with high quality and no watermark.
Flexible screen selection like full screen, fixed region, or custom screen size.
Offer other features like scheduled recording, trimming, real-time drawing, more.
Adjustable settings to make lossless video and audio recordings.
Step 1.Download AnyRec Screen Recorder and launch it on your device. Choose the Video Recorder option to start recording the computer screen on the main panel.

Step 2.The software will direct you to the settings before the recording starts. Tweak the setting to modify the screen region you want to capture. You can also input the exact size of the screen area or choose the opened windows on your computer.

Step 3.Ensure that the System Sound and Microphone are turned on to include the computer audio and your voice in the recording. Once done, click the REC button to start the video recording.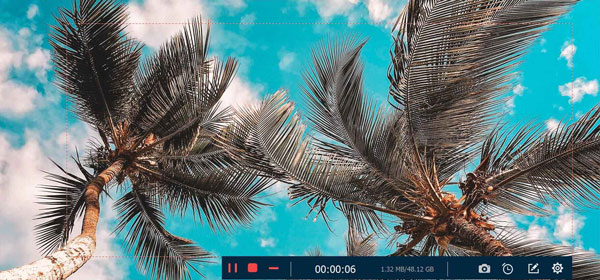 Step 4.Once the recording starts, a widget menu will appear on your screen. You can take a screenshot, set the time to stop the recording, or even pause it. Once you are finished, click the Stop button. You can trim your video and save it in your desired folder.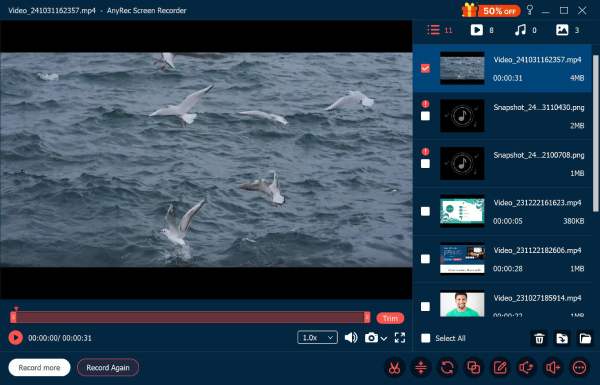 Part 4: FAQs of Screencast-O-Matic Reviews
1. What is the scripted recording in Screencast-O-Matic?

The scripted recording is one of the distinctive features of Screencast-O-Matic and is available in the premium version. The procedure is to enter a script into the software and record your voice and the video with playbacks. It is like adding voiceover to a video file.

2. How to use Screencast-O-Matic to record on your computer?

Go to the website and click the Launch Recorder button, then install it on your computer. If you've selected the computer screen option, adjust the perimeter for screen size and other settings. Click the REC button to start recording.

3. Can I download and use Screencast-O-Matic on mobile devices?

Suppose you think of using Screencast-O-Matic on your mobile phone. Screencast-O-Matic supports Android, iPhone, and iPad. And you can also use this program to record videos in Chromebook.
Conclusion
In the final word, you have gained more knowledge about Screencast-O-Matic and how it works. All the features discussed in this post are worth paying attention to. Nonetheless, suppose you are still reluctant about the safety of this software. In that case, we recommend you the alternate screen recorder - AnyRec Screen Recorder, which will secure your content and offer you many features you can use for video filming. Try the free trial now! If you have other questions, please contact us.
Related Articles