Top 12 Best Audio Enhancers for Windows and Mac (Review 2022)
Downloading audio from the internet sometimes lowers the audio quality or doesn't sound good on the device you are using. Even with better equipment, there is no guarantee that the audio will sound better. So, to make it all work with you, an audio enhancer is needed. The audio enhancement will give you the ability to have a better experience with the audio files. This article will find out the best and most popular audio enhancers that work well with Windows and Mac.
Part 1: The Best Audio Enhancer on Windows/Mac to Improve Audio Quality
With a professional audio enhancer, you can achieve the best audio experience on your computer or laptop. AnyRec Video Converter is an all-in-one tool that also offers audio enhancement. It allows you to control and change the audio codec with just a few clicks. Moreover, AnyRec Video Converter can also reduce the audio noise, allowing you the best experience in listening to music and audio editing.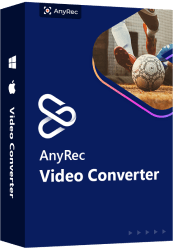 Powerful features of the Best Audio Enhancer:
Improve audio quality by adjusting audio output settings.
Support audio file formats such as MP3, FLAC, AAC, WAV, etc.
Offer other audio editing tools like volume booster, delay, and more.
Support batch conversion and audio editing in any file format.
How to use the best audio enhancer - AnyRec Video Converter:
Step 1.After downloading the software, open it on your device to enhance audio. Click the + icon in the middle part of the pane to select the audio file you want to improve. Once the desired audio file is uploaded, click the Convert All To option on the right part of the pane.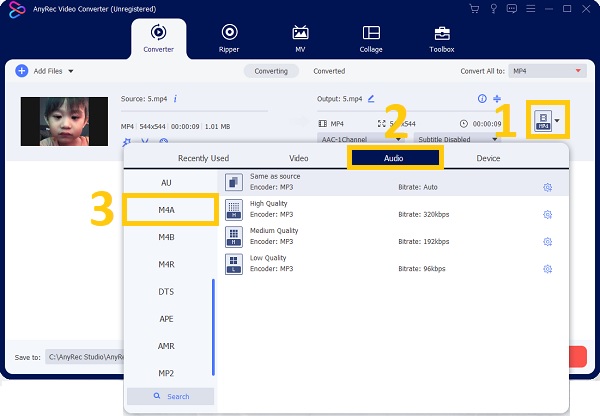 Step 2.On the Audio section, click your audio file format. Click one of the Custom Profile or the Gear icons to customize the audio settings. You can change the audio's sample rate, channel, and bitrate. You can also rename the new customized audio setting under the Profile option. Click the Create New button to save the changes, and you will see the added custom profile below the options.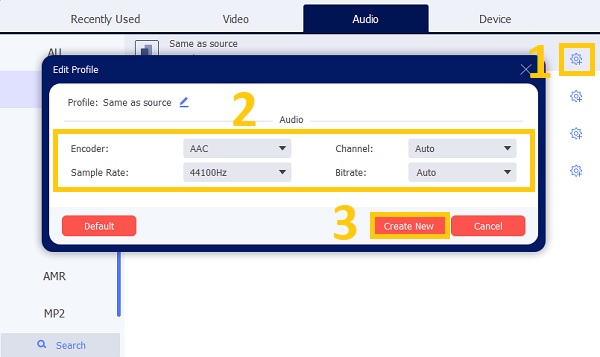 Step 3.If you want to reduce the noise in the audio file, click the Palette icon under the audio file and check the box for the Remove Video Noise option. Click the Save button to go back to the main pane. Once done, browse a folder to save the enhanced audio by clicking the Save To option at the bottom part.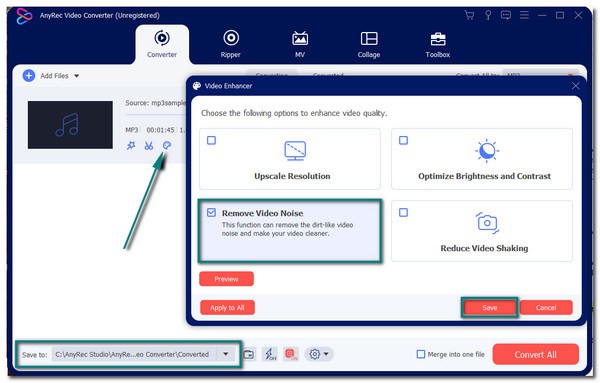 Step 4.Once you have selected the desired folder on your computer, click the Convert All button to save the improved audio file. Once the process finishes, the chosen folder will appear with the saved audio file.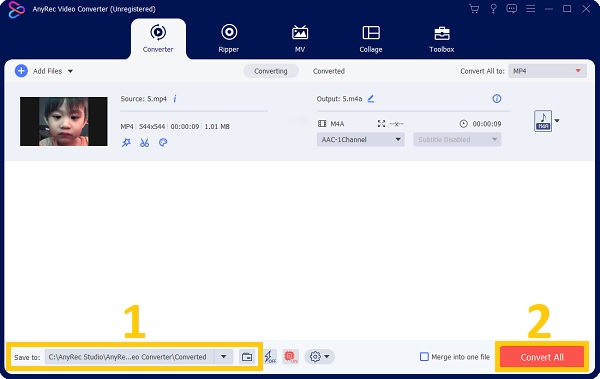 It can also be regarded as a video enhancer to deal with your video files. With it, you can adjust the brightness, fix the shakiness, upscale the resolution of videos.
Part 2: Top 11 Audio Enhancers for Windows/Mac [Online, Desktop]
Audio enhancers are different when it comes to features offered. For this part, you can choose the best fit for you as this part introduces to you more 11 best audio enhancers you can download or use online.
1. FxSound
FxSound is one of the most accessible software you can use as an audio enhancer. It has 10 bands ranging from 110Hz to 15Hz to help you improve your audio files and allows you to save custom presets.
Pros
Quick preset switching with keyboard shortcuts.
Boost volume without distortion.
Cons
Customizable parameters are limited.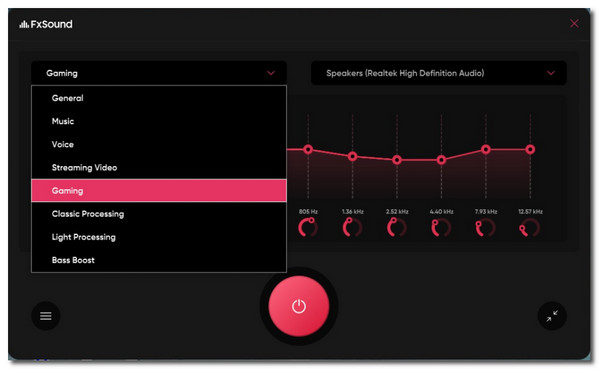 2. Boom3D
This online audio enhancer is an award-winning tool for audio editing. Boom 3D brings virtual surround sound to any type of audio file like music, movies, and games with the help of its innovative 3D surround effect.
Pros
30+ equalizer bands for any music genre.
Compatible with computers and smartphones.
Cons
The paid version is pricey.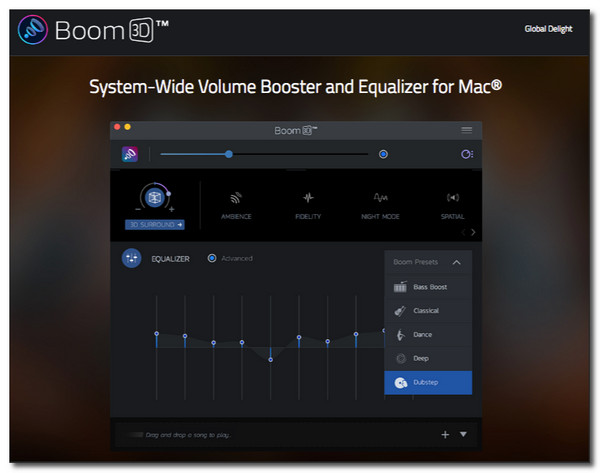 3. Bongiovi DPS
If you are looking for cheap but is an advanced audio enhancer, Bongiovi is for you. This tool is the most intelligent audio enhancer you could find in the market as it explores simple ways to give you a new depth of sound.
Pros
Optimize and auto-detect audio files.
Keep the volume at a safe listening level.
Cons
It only supports stereo audio.
Doesn't activate without an internet connection.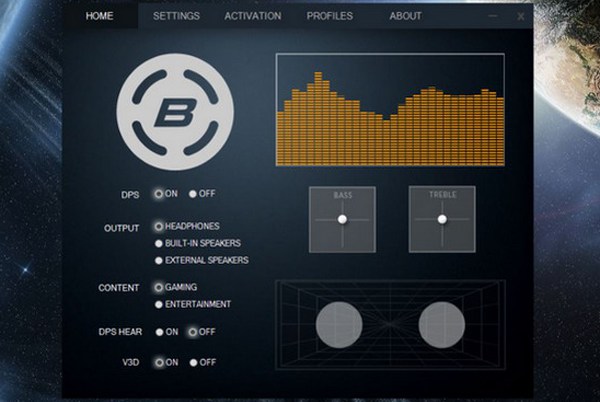 4. Breakaway Audio Enhancer
This desktop tool improves computer audio quality with its intuitive interface. It consistently makes your music sound energetic by revealing the subtleties of any audio file you enhance with Breakaway Audio Enhancer.
Pros
Automatically adjusts volume dynamics.
Digitally remastered MP3, internet radio, or CD.
Cons
No official website for download.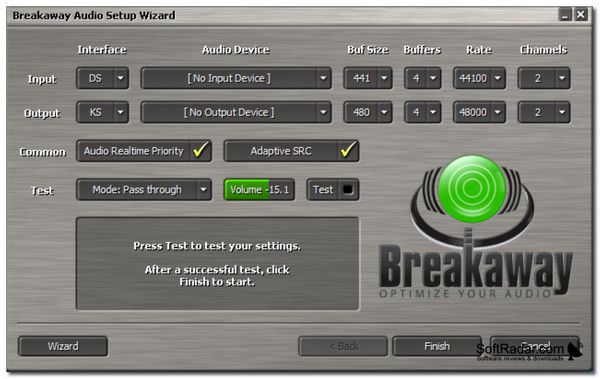 5. AudioRetoucher
This tool is another Windows audio enhancer specializing in fine-tuning audio from pitch to tempo. Because of its simple and easy workflow, many music artists preferred this tool to edit and manage audio with different keys.
Pros
Support various audio formats like M4A, FLAC, WAV, etc.
It also offers to convert audio file formats.
Cons
Cannot manage games, movies, or video audio.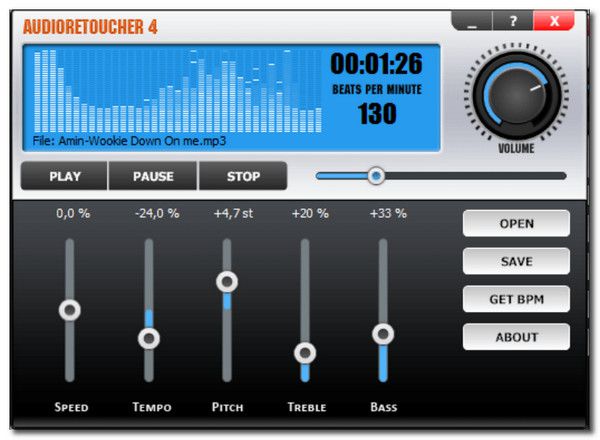 6. Realtek HD Audio Manager
You might encounter this software on some computer system since it is popular. Realtek HD Audio manager can be your audio enhancer as it offers you two types of sound effects: Environment and Equalizer. The first one has effects from nature, while the last offers customized effects you can use anytime.
Pros
Enable creating a virtual environment in Quadphonic Mode.
Support setting effect in room correction function.
Cons
Unable to control audio from apps separately.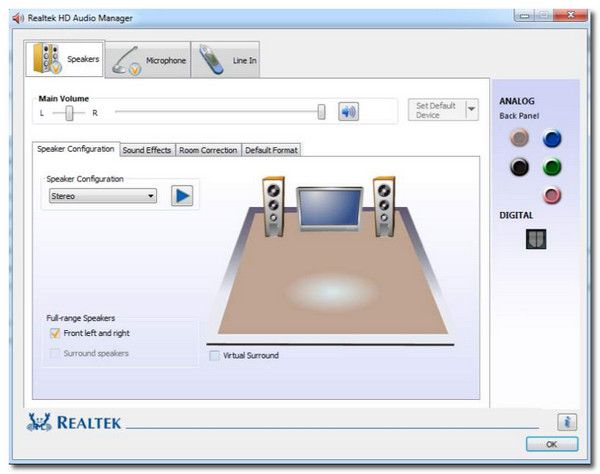 7. Windows 10 Built-in Sound Equalizer
It is always the best feeling when your computer already has the tool you need for a specific task. Windows 10 has an audio enhancer that you can use when pre-installed. It provides the essential functions for computer audio such as Equalizer, Pitch Shift, Surrounds sound, and more.
Pros
Uncomplicated setup.
Include Dolby Atmos sound attachments.
Cons
The functions are too basic.
Not best for the audiophile community.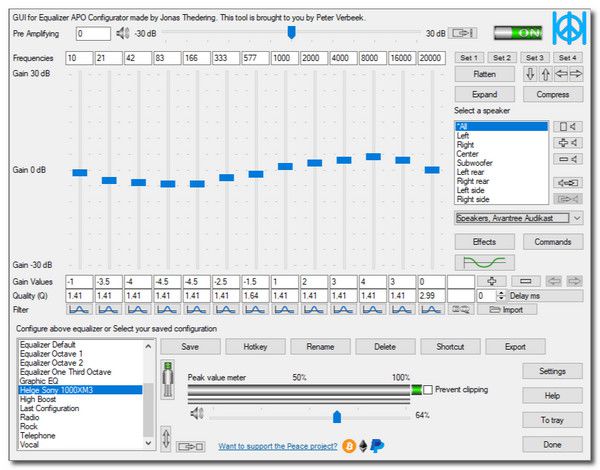 8. SoundPimp Audio Enhancer
Indeed state of the art for sound enhancement, SoundPimp Audio Enhancer is best for improving music and movies audio giving you the best experience. Moreover, this audio enhancer is best to use for loudspeakers.
Pros
Cancel crosstalk for all types of sound.
Offer 3D surround sounds.
Cons
Cost $52 for the full version.
Limited sound effects.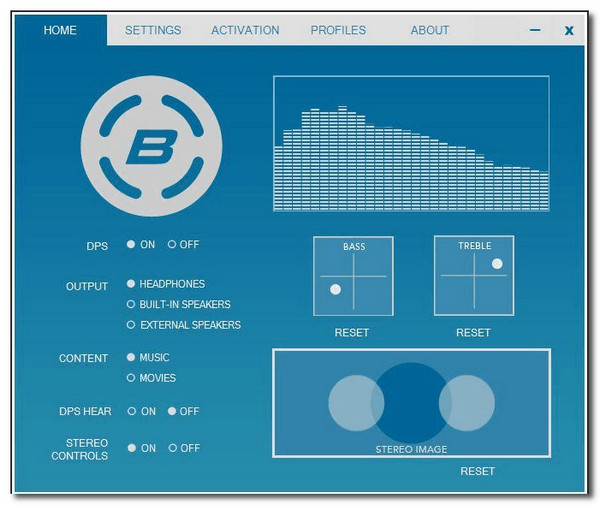 9. Fidelizer Audio Enhancement
Using this audio enhancer will help you optimize all audio applications such as Window Media Player, Spotify, Tidal, and many more. It will improve your audio performance by prioritizing a target app and running in the background to maintain optimization.
Pros
Flexible settings for different levels and configurations.
Offer real-time, above average, normal for audio quality.
Cons
Too complex installation setup for the newbie.
No audio equalizer and audio effects.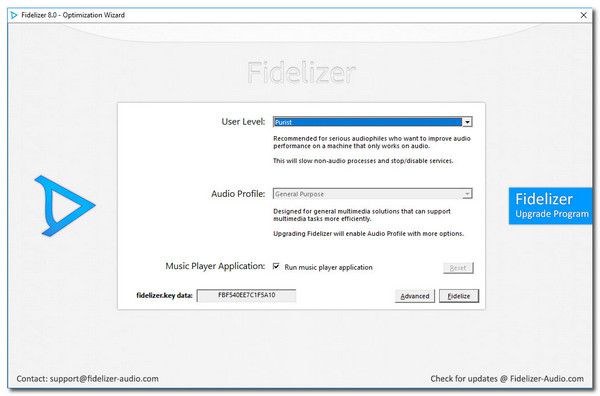 10. JetAudio Basic
This free audio enhancer has an HD music player that supports various audio file formats such as OGG, MP3, WAV, and many more. It also allows you to use its free sound booster and add effects such as bass, reverb, and other pitches.
Pros
Multiple presets for various genres.
Able to play local and online audio via URL.
Cons
Limited custom settings.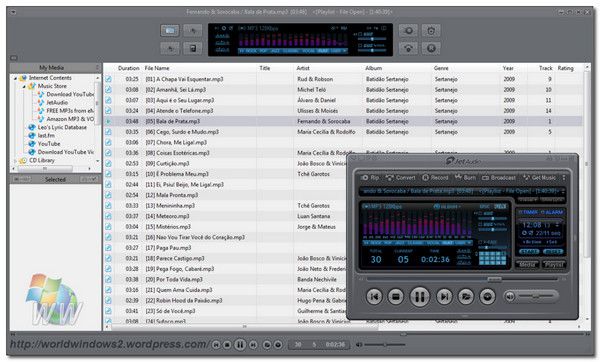 11. EXPStudio Audio Editor
EXPStudio Audio Editor serves as your audio enhancer as it features a function to help remove unwanted audio noise. It also edits, combines, and mix audio files as valuable features. Moreover, you can use its multi-track recording, scrubbing/crack, and pitch shifting function.
Pros
Filter out unwanted frequencies.
Remove up to 60dB.
Cons
It only supports MP3 files.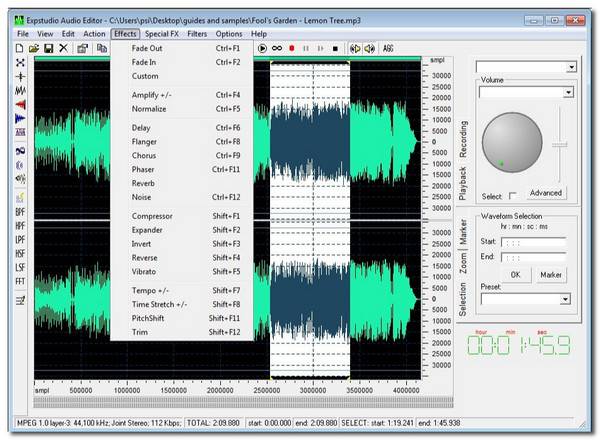 Part 3: FAQs about Audio Enhancers
What is an audio enhancer?

An audio enhancer is a tool for improving audio with low quality or too much frequency. It usually works for the downloaded audio that doesn't fit a piece of high equipment, so you need to improve it through this kind of tool. Audio enhancers are commonly used to denoise audio while accentuating vocals.

Can I improve a recorded podcast through an audio enhancer?

Definitely yes. You can still improve a recorded podcast without losing its original quality with a professional audio enhancer. But for you not to take double work, you can set up and learn how to record a podcast with the right tools and equipment.

Does VLC Media Player enhance audio quality?

No. However, VLC Media Player has a control sound function you can find on the menu options. Also, you can set up keyboard shortcuts for easy access to increase or decrease audio volume. Although it may not sound too functional, VLC can increase your audio volume up to 125%.
Conclusion
It is a pleasure to know an audio enhancer that allows you to customize the audio options. You can learn more about tuning audio and which audio enhancer can help you with a particular issue in this act. Of course, AnyRec Video Converter is the most recommended tool for audio enhancement. Besides manipulating the audio settings, it also saves the edited audio in high quality. Welcome to contact us if you have any questions or advice.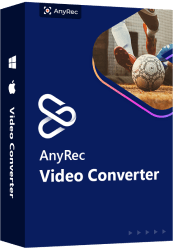 Powerful features of the Best Audio Enhancer:
Improve audio quality by adjusting audio output settings.
Support audio file formats such as MP3, FLAC, AAC, WAV, etc.
Offer other audio editing tools like volume booster, delay, and more.
Support batch conversion and audio editing in any file format.
Related Articles