GarageBand Recording Tutorial – How to Record Audio with GarageBand
GarageBand is a worldwide free music creation software for Apple Mac and iPhone/iPad users. You can get free DAWs by using GarageBand. The first time you access the GarageBand sound library, you will be shocked with those presets, music effects, and instruments. Don't worry about that. You can know what GarageBand is and how to use GarageBand from this GarageBand recording tutorial here.
Part 1: How to Record GarageBand on Mac
You can record GarageBand audio from an internal microphone or an electric instrument. Just connect it to your Mac computer and switch to an audio track. Later, you can start Mac GarageBand recording.
Step 1.Open GarageBand software. Find and choose the header of the audio which you want to record.
Step 2.Drag the playhead to the point in the target ruler with your left-click mouse.
Step 3.Set the metronome and count-in beat based on your need. You can hear a steady beat while recording with GarageBand.
Step 4.Find and click the red Record button in the control bar. Or you can press R on your keyboard to start GarageBand recording as well.
Step 5.Now you can start GarageBand voice recording. You can click the black square Stop icon or press the Space bar on the keyboard to finish recording on GarageBand.

Part 2: How to Record GarageBand on iPhone and iPad
By using the audio recorder within the GarageBand app, you can turn your iPhone or iPad into a portable voice recorder. Moreover, you can record other kinds of sound via the internal/external microphone clearly. Here is the GarageBand recording for iPhone tutorial you can follow.
Step 1.Open the GarageBand app.
Step 2.In the control bar, find and tap the Record button.
Step 3.Adjust the input level on the left side of the screen. Moreover, you can switch Fun and Studio views by tapping the button on the toolbar.
Step 4.Speak, sing or play an instrument close to your microphone.
Step 5.To finish the iPhone GarageBand recording process, you can tap the Play icon.
Step 6.You can tap Play again to get the GarageBand playback immediately.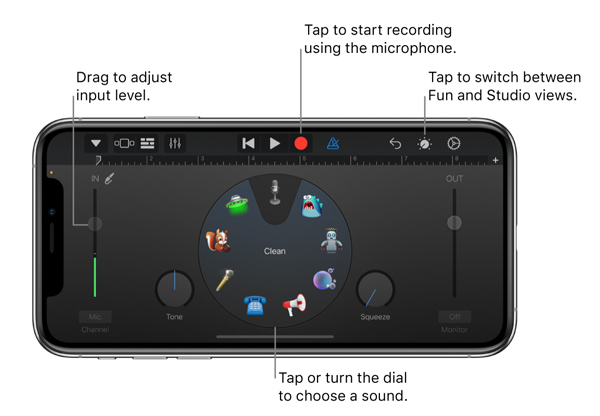 Part 3: GarageBand Alternative for Windows and Mac
Though GarageBand is preinstalled on your macOS or iOS device, it is still not good for everyone. GarageBand is too complicated for beginners to use. There are also many GarageBand not working issues that are hard to handle. If you just want to record lectures, conversions, and other non-music sounds, you can use AnyRec Screen Recorder as the GarageBand alternative.
Different from GarageBand recording software, you can get a user-friendly interface for audio recording. Though there is no GarageBand for Windows version, you can record microphone voice and computer sound with AnyRec Screen Recorder instead.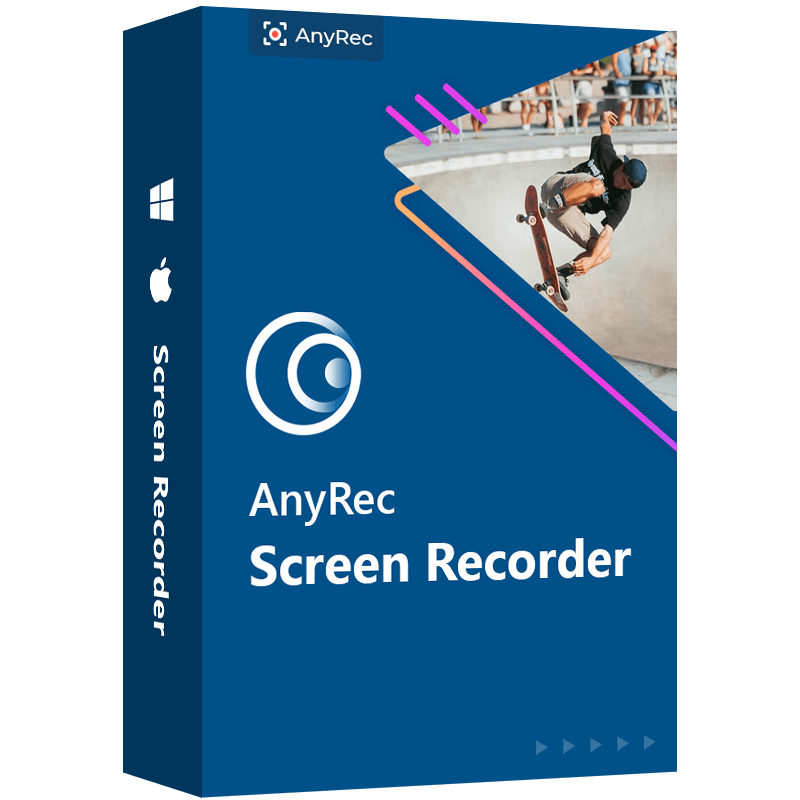 AnyRec Screen Recorder
Record computer sound and microphone voice with high quality.
Optimize audio recording quality in clicks, including amplifying weak audio, reduce audio noise, and stop audio echo.
Use shortcuts to start, pause, resume, and stop recording audio with the GarageBand alternative.
Trim unwanted audio clips with custom start and stop time.
Save your audio recording to MP3, AAC, M4A, WAV, WMA, etc.
Available on Windows 10/8/7 and Mac OS X 10.10 and above.
Step 1.Free download, install, and launch the screen recorder alternative to GarageBand.

Step 2.To get GarageBand recording, choose Audio Recorder on the main interface.

Step 3.Click the gear Settings icon to adjust the output audio format, quality, and path folder.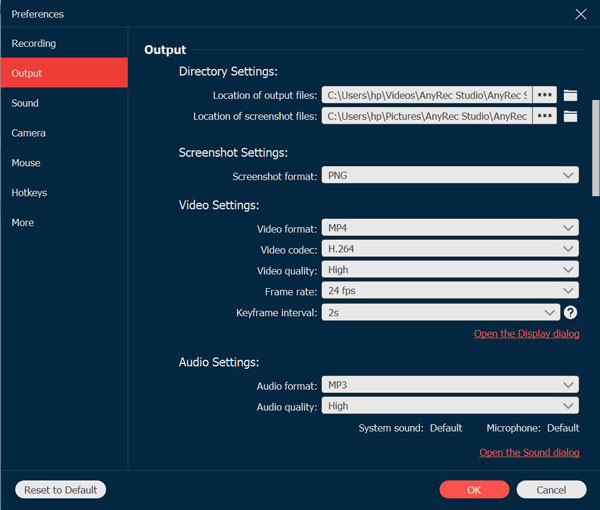 Step 4.Enable System Sound and Microphone options based on your need. Adjust the input audio volume with adjustable sliders. Later, click REC to start the process of GarageBand recording alternative.

Step 5.Click Stop and then pre-listen your recording audio. If everything goes on well, click Save followed by Next to export your captured audio.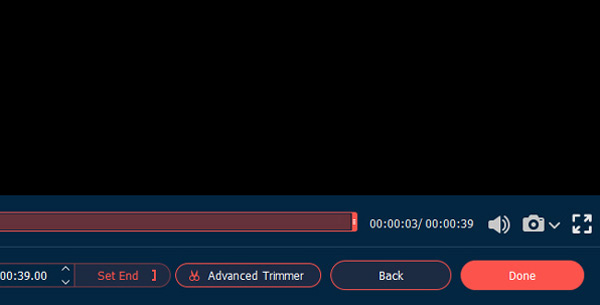 Part 4: FAQs of GarageBand Recording
What is the GarageBand recording format?

GarageBand exports audio in M4A, AIFF, WMV, or Apple Lossless file. The only available GarageBand sample rate is 44.1kHz.

How to record guitar on GarageBand?

Set up the GarageBand guitar recording with a microphone or direct input. Then create a new empty project in GarageBand. Check your audio interface and track type. Meanwhile, you should also check the input monitoring and recording enable options.

How many audio tracks can you record in GarageBand simultaneously?

You can record up to 255 audio tracks with GarageBand. Just manage GarageBand multiple recording with the audio interface. Moreover, the condition of your computer CPU and hard drive maximum throughput.

How to record multiple tracks in GarageBand?

In the GarageBand software, you need to set the instrument or microphone input manually for every audio track. Then choose Track followed by Configure Track Header. Select Record Enable in the track header of all tracks. Later, click Record to complete GarageBand multitrack recording.
Conclusion
GarageBand recording is not easy to complete. You need to be familiar with large amounts of options with a learning curve. If you just want to quickly record audio, GarageBand is too much for you. You can run AnyRec Screen Recorder to make an audio recording with easy steps. The intuitive interface and easy-to-use options can help you save a lot of time. By the way, it is also your GarageBand alternative for Windows. If you want to get more detailed information, you can free download the program and have a try right now.
Related Article