Unbiased Review on Bandicam: Is It the Best Game Recorder to Buy
Bandicam as your screen recorder gives you the best experience recording your gameplay or any computer activity you want to capture. If you are looking for a professional tool to capture and edit videos, Bandicam is a good choice for you.
In this review, you will learn the essence of the Bandicam screen recorder and how it will be worth your attention, and in another case, your money. Moreover, the powerful tool's unique functions are on the list to give you an idea of how a screen recorder makes creative content. Let's get started.
Part 1: Bandicam Reviews: Main Features of This Screen Recorder
By reading customers' reviews on Bandicam, you might have known that this tool has a lot of positive comments. Aside from this, many vlogger users, especially gamers, often use Bandicam as their screen recorder to capture gameplays. So, what makes Bandicam great? Here are the features that build the people's trust in Bandicam screen recorder.
1. Three Recording Modes
The first feature of Bandicam is its three modes of recording. Read further to know the functions of these modes:
◆ Game Recording
Because gaming is a popular trend, Bandicam provides a Game Recording mode. With Bandicam, you can record your gameplay all without latency. It's very suitable for games that use OpenGL, DirectX, and Vulkan graphic technologies. Bandicam's Game Recording Mode is also compatible with iTunes games, HDTV, and other 3D applications.
◆ Screen Recording
This mode enables you to record the entire screen or the target window on your computer, which is best to record Powerpoint presentations, Excel spreadsheets, and your web browser. Although the video quality is not as good as the Game Recording mode, it is easier to use than the other one.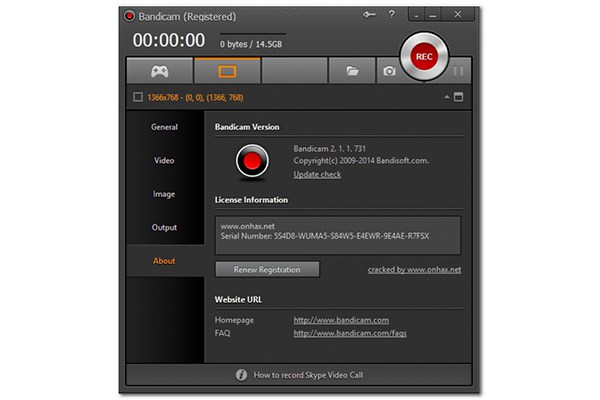 ◆ Device Recording
Recording from external sources is not impossible with Bandicam's Device Recording mode as it supports recording from game consoles, smartphones, capture cards, and many more. But you need an additional PCI/PCI-E capture card or USB capture card to obtain quality game console recordings.
2. High Quality
Bandicam is well-known as it offers high quality for any type of recording. It allows you to record superior quality like 4K Ultra HD video with resolution up to 3840 × 2160 with 120 frames per second at a maximum rate. Moreover, you can manipulate the settings to adjust or change the quality of your video.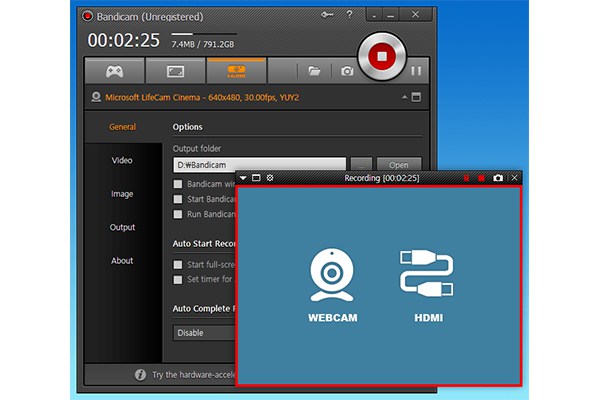 3. Editing Tool
Another powerful feature of Bandicam is its editing tool. Although this is a separate video editor, this editor gives you the essential tool to edit video files like tutorials to add mouse cursor or highlighting effects to the recording. Bandicam offers a free version for the editing tool; however, it will place a watermark on the video.
4. Hardware Acceleration
Bandicam supports MPEG-1, PCM audio codecs, AVI/MP4 media formats. It is compatible with the Nvidia CUDA/NVENC H.264 encoder, the AMD APP H.264, and Intel Quick Sync video H.264 encoder. Screenshots or continuous image capturing supports PNG, JPEG, and other images formats.
Part 2: Bandicam Reviews: Pros, Cons, and Price
Overall Score: 4.6/5
Supported OS: Windows, macOS, Linux
Pros
The platform is easy to navigate because the entire set-up is smooth and, even advanced users enjoy using it.
It allows direct uploading files on your YouTube to save time and effort.
Bandicam offers other powerful features like real-time drawing, voiceover, keyboard shortcuts, and many more.
Cons
Bandicam does not support live streaming, which is a must for gamers.
The free version of Bandicam has a recording time limit and puts a watermark on your video.
Price: Is Bandicam worth buying?
Bandicam offers so much on its free version. But buying the full version will enable you to unlock additional features like removing the watermark and unlimited recording time. You can get the Bandicam full version for the price of $39.95/lifetime license or $59.00/two PCs lifetime license. As for recording games, it's a great choice for you.
Part 3: The Best Alternative Screen Recorder to Bandicam
If you are still unsure about Bandicam, you can choose another alternative like AnyRec Screen Recorder. This software is the best alternative for Bandicam as it offers almost the same features. But the twist is that it can record in the easiest way possible. It provides a game recorder that only requires a few clicks to set up, including the audio and system sound. With its Video Recorder and Webcam option, you can also record non-game-related like business meetings and online discussions.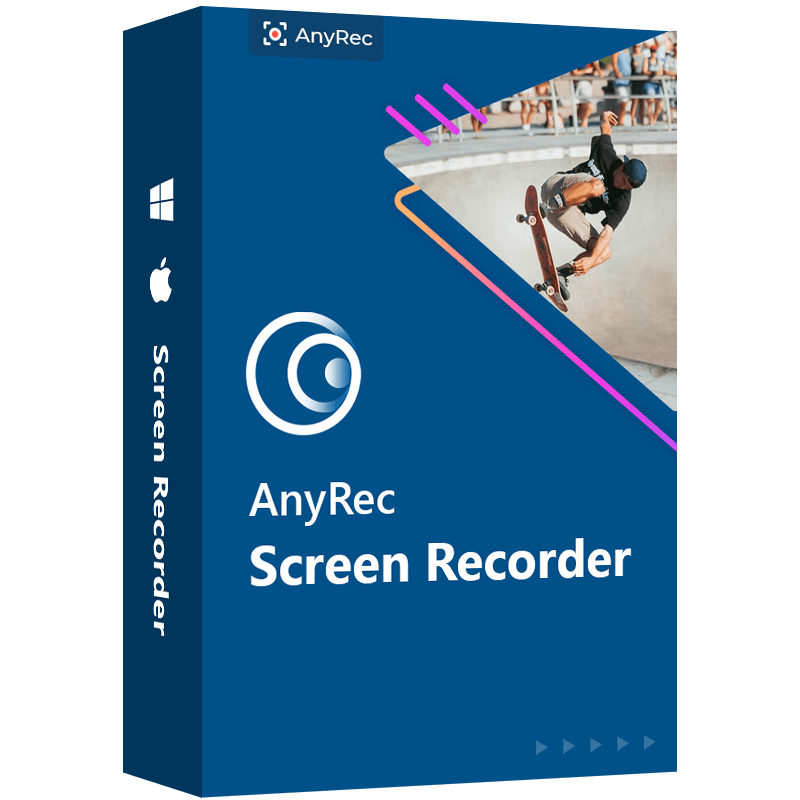 AnyRec Screen Recorder
Record video and audio with high quality up to 1080p HD resolution.
Enable users to customize the screen capture on preferred setup.
Allow video setting manipulation like format, codec, quality, etc.
Support many video file formats to export, such as MP4, MOV,etc.
How to record gameplay with AnyRec Screen Recorder:
Step 1.Download the software on the official website. After installing it to your device, launch it to start recording. On the main menu, choose the Game Recorder option. Click the down arrow to select the window you want to record. If it's a game, make sure that it is already running.

Step 2.Toggle on the System Sound and Microphone to include your voice and computer audio in the recording. Click the Gear icon to access other settings. Click it then the Preferences window will appear. You can change the video and audio formats, codecs, and quality. Once done, click the OK button to proceed.

Step 3.Click the REC button to start recording the game through this Bandicam alternative. You can pause, stop, or take a screenshot during the recording by accessing the widget menu. Once you're done recording, click the Stop button and trim the video before saving it to the designated folder.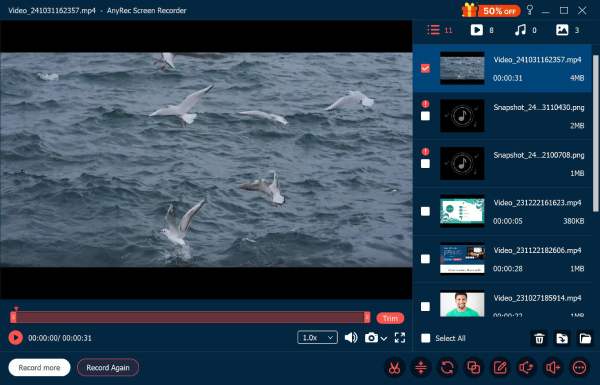 Part 4: FAQs about the Game Recorder Bandicam
1. Can Bandicam record audio from Twitch?

Unfortunately, no. With the GPU drivers and the Bandicam having a conflict in the process, you cannot record audio in Twitch. However, you can turn off the hardware acceleration and disable OpenGL/DirectX mode to record audio files.

2. What should I do when Bandicam doesn't work?

If you are having trouble with Bandicam, you can always restart the program or go to the support forum, where you can report the issue.

3. Why is Bandicam good for game recording?

Because Bandicam screen recorder enables you to record at high bitrates and frames. It is good for game recording as it offers you flexible frame rates and 4K Ultra HD resolution. Moreover, it ensures you that the recorded game will be in a small size without losing quality.
Conclusion
Many users believe that Bandicam is a good screen recorder for capturing gameplay. It is equipped with high-end features, giving you a pleasant experience during recording. However, Bandicam is not for everyone, and even it is primarily compatible with any operating system, it will require you more things to accomplish the quality you need. That is why alternatives like AnyRec Screen Recorder are an excellent choice for time-saving and more accessible control for recording. Welcome to contact us and give your suggestions.
Related Articles