What is the Attachment Size Limit in Gmail, Outlook, and Other Email Providers?
'What is the attachment size limit in Gmail and Outlook?' This might be everyone's question when sending important documents online. Whether you need to deliver spreadsheets, pictures, or videos, it's worrying how Gmail and Outlook can handle large file sizes. Moreover, Google and Microsoft do not offer unlimited capacity, so this tutorial will teach you to send beyond the maximum attachment size with Gmail and Outlook.
Part 1: What is the Maximum Attachment Size for Gmail and Outlook
Email providers such as Gmail and Outlook have attachment restrictions, so sending emails with files attached is not always allowed. Since a server can only process a minimum amount of requests, the restrictions only bring an issue for email marketing for businesses. If you don't want to delay sending important documents, it is better to know the email attachment size limit for popular email providers.
Gmail can handle 25MB. However, the attachment size limit can differ from the original size as Google encodes emails into a certain format before delivering them. Since this process can double the email attachment size, the actual size can be anywhere from 12.5MB.
Outlook has a 20MB attachment size limit and only the maximum due to mail server restrictions. This also applies to other Outlook versions, such as Office 365.
Additionally, here are other email providers with their email attachment size limit:
Mail.com: 50MB
Zoho: 12MB
AOL: 25MB
Hotmail: 50MB
Yahoo:25MB
ProtonMail:25MB
Part 2: How to Send Large Files with Gmail and Outlook
Sending large attached emails can be difficult with restrictions, but there are some ways to send them smoothly on Gmail and Outlook. In this part, you will learn the best solutions to deliver your email, even with an attachment size limit on Gmail and other email providers.
1. Upload the File to the Cloud and Create a Link
Instead of delivering an email with files attached, it is better to use a link. Sending a link will allow the receiver to access your cloud storage and download the files needed. This method saves you time from uploading large files in email and, of course, from the restrictions in email attachments.
Step 1.Open your Google Drive on your device and click the New button from the top left corner to open a list of options. Proceed to upload the file or create a document you want to send.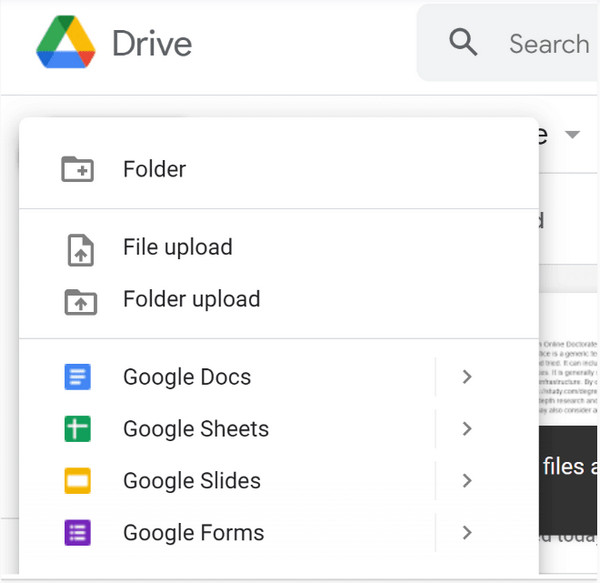 Step 2.Once ready, open the document and select the Share button. You can directly send the link to people by adding them to Google Drive. Or click the Copy Link button and paste it to a compose email to Gmail or Outlook.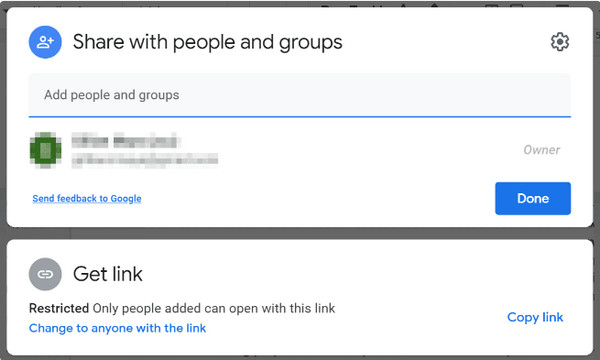 2. Compress the Video File to Send it Again
Sending videos is crucial to the email attachment size limit, and it could take time to deliver them. Alternatively, you can use an online video compressor to reduce the file size, and you can try to send them again on Gmail or Outlook. In this method, you can use AnyRec Free Video Compressor Online. The web-based program is excellent for reducing huge files while preserving video quality. Here's how to use it:
Step 1.Visit the online video compressor and click the Upload Video button. A prompt will ask you to download a launcher to your device. Click the Download button, and then proceed to import the video from your folder.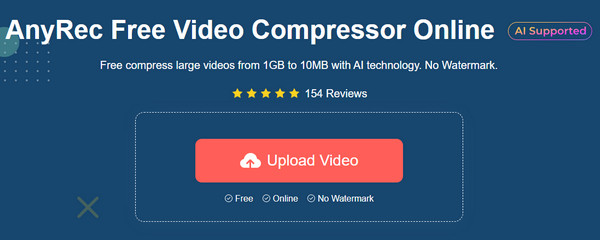 Step 2.Customize the output settings to shrink the file size after uploading. It is also helpful to change the output format, resolution, and bitrate to compress the video for email. Once done, click the Compress button to process the changes.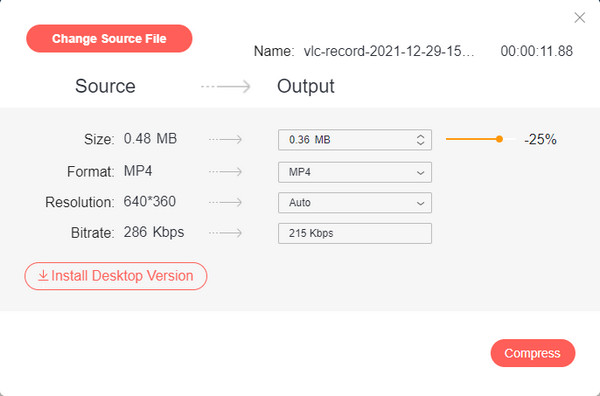 3. Shrink the Image Size to Share it
Sending emails with bulk photos can also reach the file size limit in your email provider. AnyRec Free Image Compressor Online would be the best solution to compress pictures in batches. It quickly shrinks files and supports popular image formats like JPEG, PNG, GIF, and others. Below is the instruction on how to resize photos using an image compressor.
Step 1.Go to the webpage of the online image compressor and click the Add Images button. Once your folder appears, browse for the photo you want to compress. Click the Open button to confirm the selection.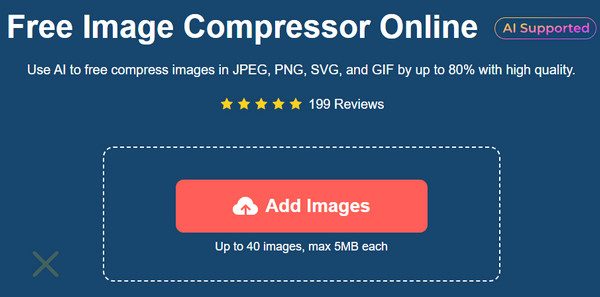 Step 2.When the image is uploaded to the webpage, the online compressor will automatically process the file size reduction. Import more pictures for bulk compression. Afterward, click the Download All button to save files to your computer.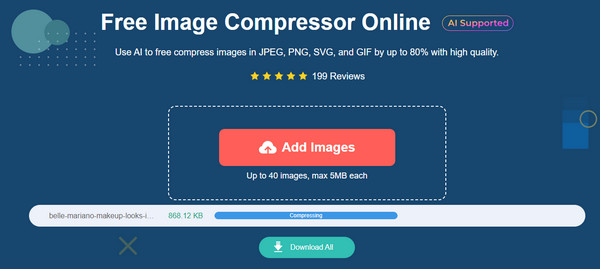 4. Split Files and Send Them Separately
Another approach to sending emails with large files is to use GSplit to split files. This method allows you to divide multi-page documents into manageable files and combine them using GUnite. Although this solution helps you to send several emails with smaller file attachments, it is still not recommended to send business-type emails as the recipient will not like receiving several segments.
Part 3: FAQs about Gmail and Outlook Largest Attachments Size
What is the limit when receiving an email?

Gmail can only handle a certain amount of emails, and there can be an issue when receiving too many emails daily. Automated messages can harm a Gmail account because Google will limit your messages and eventually reach the limit. Gmail sets the limit of messages per 60 in 60, while 3,600 per hour.

How to send a Google Drive link to Messenger?

If you use Google Drive links to share photos and videos, sending them to messaging apps is the best option. Go to Google Drive and upload all the media files. Then, click the Share button. Click the Copy Link button to copy it to your clipboard. Then, paste the link to one of your chat boxes.

How to send pictures via Gmail on Android?

Open Gmail and tap the Compose button. Put the recipient's email address and subject. Then, tap the Attach button with the pin icon. Select the Attach File option from the drop-down menu. Browse for the pictures you want to send, then tap the Select button. Proceed to tap the Send button to deliver the message.
Conclusion
It is not easy to send files because of the attachment size limit in Gmail and other email providers. Upon learning the file size limit of each known email provider, some methods are made to help you deliver large files such as videos, photos, and documents. Even better, you have learned four types of solutions that can be alternatives for sending emails. And AnyRec provides two products to compress media files. You can reduce the MB or KB size of a video or compress images to 200kb for you to send multiple images at once.
Related Articles