How to Find and Add Stickers on TikTok to Create the Best Videos
When you want to create great content to post on a famous social platform such as TikTok, you intend to look for the best filters, effects, music background, and even stickers. Stickers on TikTok are a great eye-catcher to add to your post as it adds fun and colors to any kind of video. Moreover, you can use stickers like polls, bubble questions, and others to create connections with other people. So, why not learn how to find stickers on TikTok and use them for your video? Below are some ways to level up your game on posting content.
Part 1: Ultimate Guide on How to Find and Add Stickers on TikTok
Step 1.Open TikTok on your device and click the + button in the lower middle of the screen to record a video. Click the red button to start recording or the Upload button to add an existing video.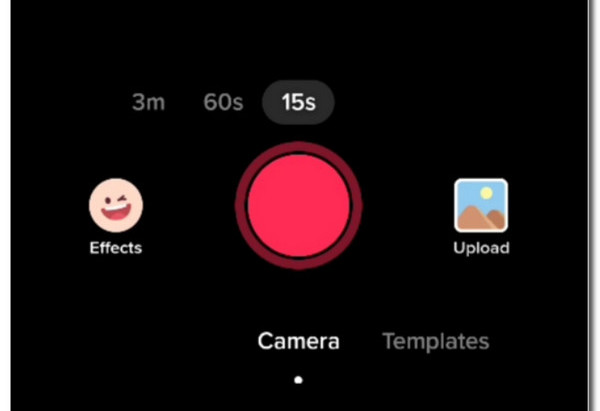 Step 2.Once you are done filming or uploading, click the Next button to proceed with editing. From the options below your screen, click the Stickers button. It will immediately show you the recommended stickers on TikTok for fast searching. If you are looking for emojis, just click the Emoji button.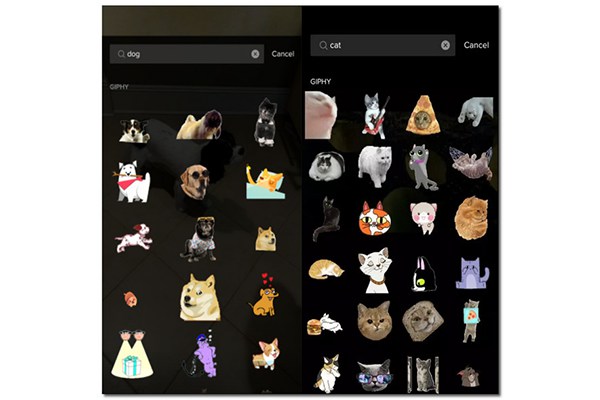 Step 3.You can search GIFs by entering the name on the search bar. Once done, add other interesting things to the TikTok video, such as music, filters, and more. When it is ready, click the Post button.
Part 2: How to Add Customized Stickers on TikTok through GIPHY
Creating your sticker and applying it to your TikTok video is not impossibleespecially through GIPHY tool. With it, you can add customized stickers on TikTok. Follow the steps below:
Step 1.Open your browser and go to the GIPHY website. Click the Stickers option to upload the photo you want to make stickers for TikTok videos. Ensure that the image is in JPG or PNG format as these are the only ones compatible with GIPHY. Once you have uploaded the desired photo, click the Lasso button to cut out the critical part.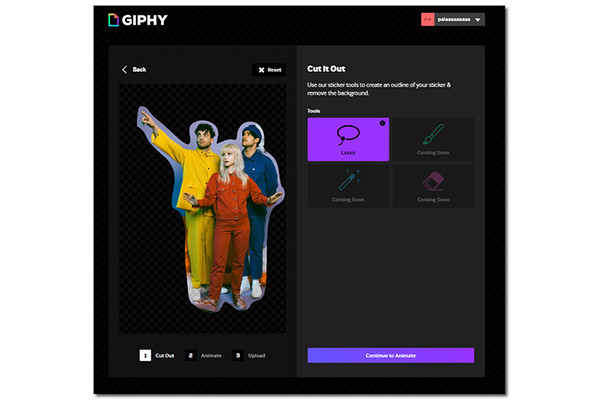 Step 2.After cutting out the photo, click the Continue To Animate button. In this stage, choose the best motion for the cutout photo. You can also add Stroke to give colors to your sticker. This is like coloring the edges of the cutout photo, and you can even choose the size of the stroke to make it thin or thick.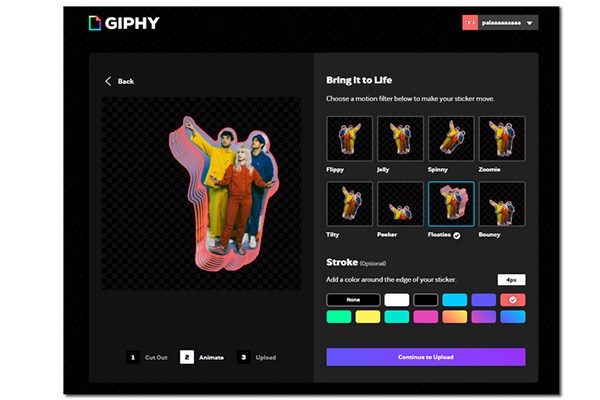 Step 3.Once you're done editing, click the Continue To Upload button. Download the sticker on your device or upload it to GIPHY and wait for TikTok to approve it. (TikTok has a protection policy to check customized stickers if they are family-friendly for the audience).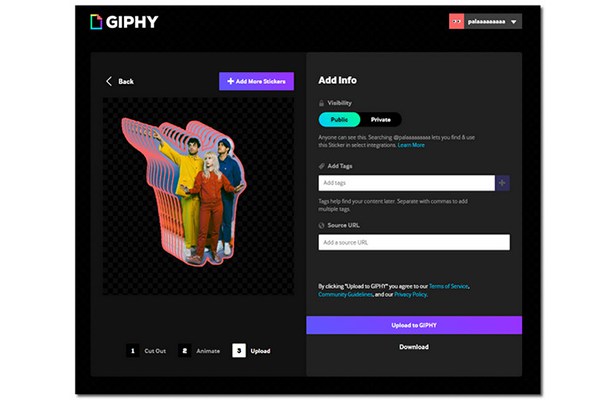 Part 3: The Best Way to Create and Add Animated Stickers on TikTok
If you don't like the idea of waiting for TikTok to approve your customized stickers, there is another way to do so. AnyRec Video Converter will help you create the best-animated stickers to add to TikTok. With the help of AI technology, you can create stickers out of a photo or video in any file format and with high quality. What's more, it helps add filters and effects to make better stickers on TikTok videos.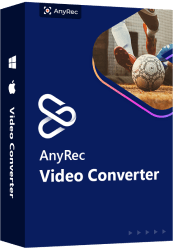 How to create animated stickers with AnyRec Video Converter:
Step 1.Download the program on your device and launch it. Once it is open, locate the Toolbox button on the top part of the pane. The tool will direct you to many tools you can use for video editing. Click the GIF Maker option to start creating animated stickers for TikTok.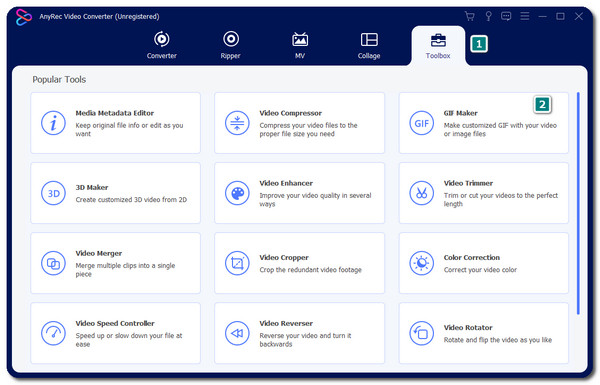 Step 2.There are two options to choose from, Video to GIF and Photo to GIF. For this step, select the video in the GIF option to choose the desired video file. The program will direct you to the editing window to edit and add more effects to your video. Click the Star Wand button to add filters and effects to the video, or click the Scissors/Cut button to cut the unwanted parts.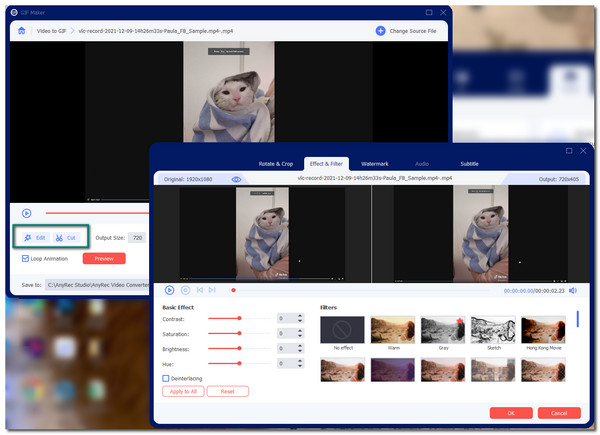 Step 3.Click the Frame Rate button to select desired motion of the sticker. You can choose a frame rate of up to 24FPS. You can see a glimpse of the animated sticker by clicking the Preview button. Check the box on Loop Animation to make the sticker repeat.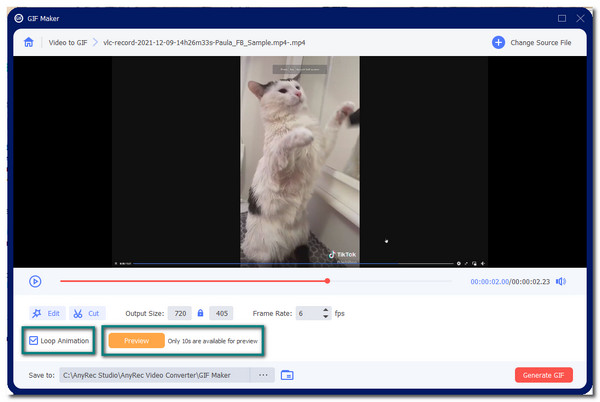 Step 4.Once you are satisfied with the edited sticker, browse the Save To option on the lower part of the pane. Once everything is done, click the Generate GIF button to save the changes. The newly generated sticker for TikTok will appear once the process is done. Then you can add GIF to your TikTok videos easily.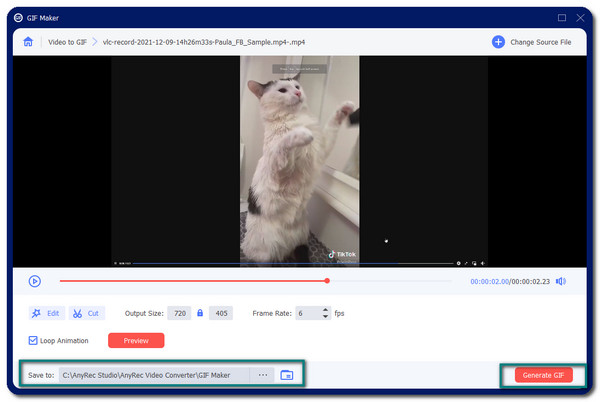 Part 4: Bonus Tips about 5 Recommended Popular Stickers on TikTok
Along with the uprising meme industry, most of the stickers you can find on TikTok are all generated from the famous memes you can see on your newsfeed. So, to give you an idea of some of the popular stickers, this article has five recommended stickers you can add on TikTok to bring joy and laughter to your audience.
1. Monkey Stare Meme Sticker
From the Japanese children's TV show Growin Up KIds in 1959, this Monkey Stare Meme is a star for a funny parody of everyday situations. You can use this sticker on TikTok like you are acting like you are in an awkward spot.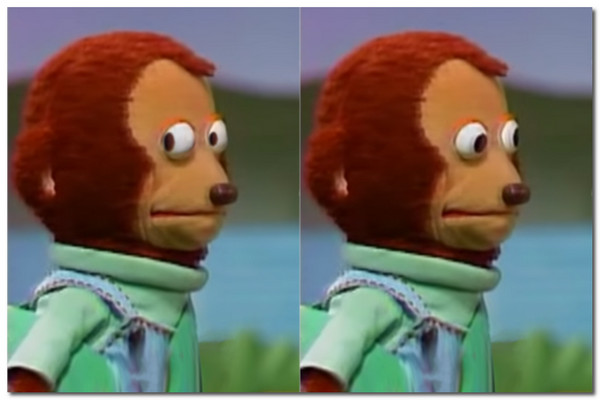 2. Eye and Mouth Sticker
If you are on TikTok or any social media platform, you should be familiar with this sticker. Initially, the eye and mouth cam from emoji, so you can create this anytime and add it as a sticker on TikTok. You can make it move by using GIPHY.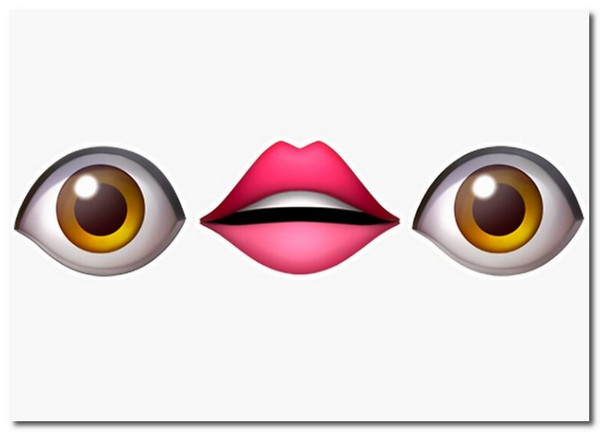 3. Ight Imma Head Out Sticker
Another popular meme on the internet, now you can use it as a sticker on TikTok. This meme took a spot for the best comeback from the Spongebob series, creating memes and stickers. Who would have thought you could relate to him?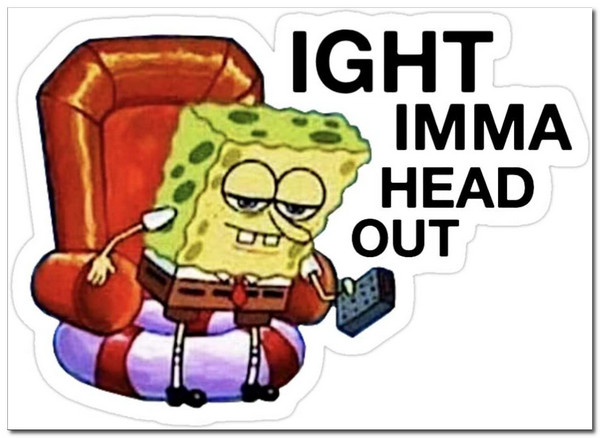 4. Quote Sticker
Maybe, this is an old-fashioned way to add a sticker on TikTok. However, words are powerful. So typing in your comments or picking a quote from the internet, a quote sticker is the best way to make a funny statement and add it to your TikTok video.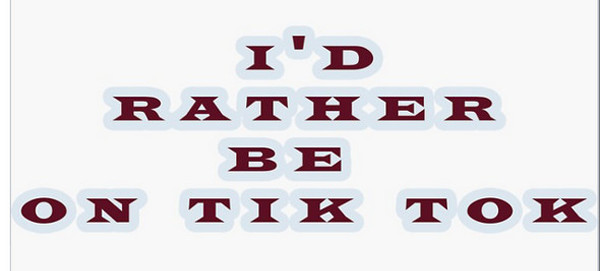 5. Meme Cats Stickers
Cats are weird and funny. This is a reason why a lot of memes are made from them. In other words, adding them as a sticker on TikTok is a must to do. From the famous Pop Cat to the Crying Cat, you can choose to add an emphasis to your TikTok video.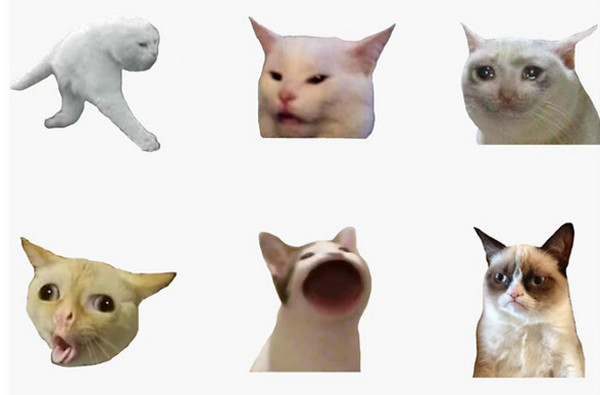 Part 5: FAQs about Adding Interesting Stickers on TikTok
1. Can I use GIF as a sticker on TikTok?

Yes. There are many video editors or GIF makers which you can use to create a sticker out of a video or photo. Just like AnyRec Video Converter, you can make any kind of sticker for your TikTok videos.

2. Can I remove the sticker from a TikTok video?

No. The only time you can remove a sticker is when you are still editing the video. You can't remove stickers or watermark from other TikTok videos unless you remove them with professional photoshop or an editor.

3. How can I apply a poll on TikTok?

Open TikTok on your device and click the + icon in the lower part of your screen. Create or upload a video, then click the Sticker option. You can either find the poll in the recommended section or enter Poll on the search bar.
Conclusion
Adding stickers to your TikTok videos can make them colorful and enjoyable to watch. Creating your stickers is also an excellent way to add another level of awesomeness to your video. That is why it is recommended to use AnyRec Video Converter as your animated sticker creator. Share this article to your friends and start creating stickers on TikTok videos now!
More Related Articles