How to Speed Up or Slow Down TikTok Videos in 5 Easy Ways (2023)
TikTok is an irresistible app that entertains millions of people around the world. If you have tried creating content on this beautiful app, it will be impossible not to speed up or slow down your video on TikTok to portray funny movements. Many people also speed up videos with a longer time to shrink it to the limited time set by TikTok. Another cool feature of TikTok is that you can slow down the video to emphasize an object, maybe a running cat or a person jumping in a pool. With the ultimate tutorial in the following, you can learn how to speed up or slow down your videos on TikTok and be a star creator of the social platform.
Part 1: 2 Easy Ways to Speed Up/Slow Down Videos on TikTok before Uploading
TikTok is a user-friendly app, but you can still get lost significantly since the app is being updated almost every day. However, you can learn the easiest way to speed up or slow down your video on TikTok by following the steps, which is both for the recorded and uploaded videos. Let's get started.
1. Speed up/slow down recorded videos on TikTok
Step 1.Open the TikTok app on your device and tap the Plus icon in the lower middle part of your screen. You can see the editing tools you can apply right before recording a video. Tap the Speed button.
Step 2.The speed options will appear on the lower part of the screen. Choose the desired speed to speed up/slow down videos on TikTok. You can either slow down at 0.3x or fast at 3x speed. At this part, you can also add filters, effects, and even music to make an adorable TikTok video.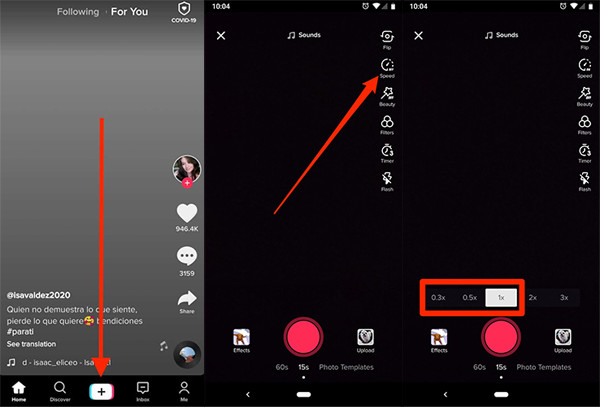 Step 3.Once everything is set up, tap the Red button to start recording. You can still edit the video with the editing tools when you finish the recording. You can post the video on your newsfeed or save it in the draft folder.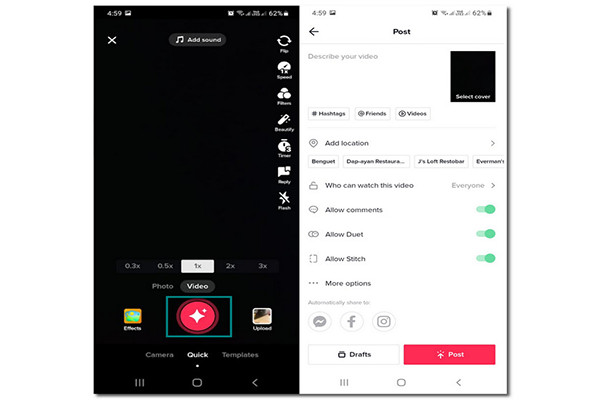 2. Change the speed of uploaded videos on TikTok
If you have another video on your gallery, TikTok allows speeding up or slowing down recordings not originally recorded on the app. Just follow the steps below:
Step 1.Launch the TikTok app on your smartphone to start. On the Camera window, tap the Upload button on the lower right part of the screen. Select the video you want to slow down or speed up on TikTok.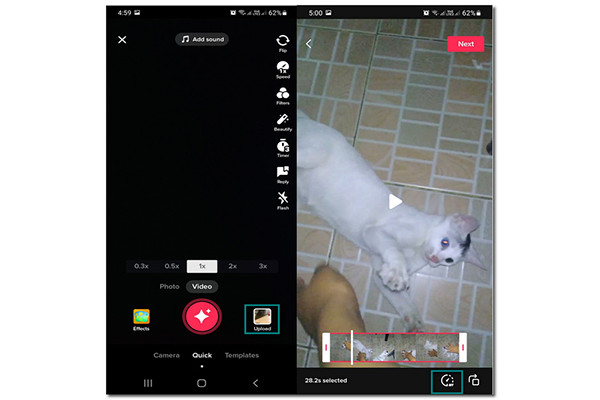 Step 2.After you have selected the desired video clip, you will be directed to the trimming part. Here, you can trim the start and end parts of the video. Click the Clock icon on the bottom part for the speed options to appear. Slow down the video on TikTok at 0.52x speed, or speed it up at 2x speed.
Step 3.Click the Next button to proceed to another editing window. You can apply filters and effects. Moreover, you can reduce the noise of the video. Write a caption and post it to your TikTok account!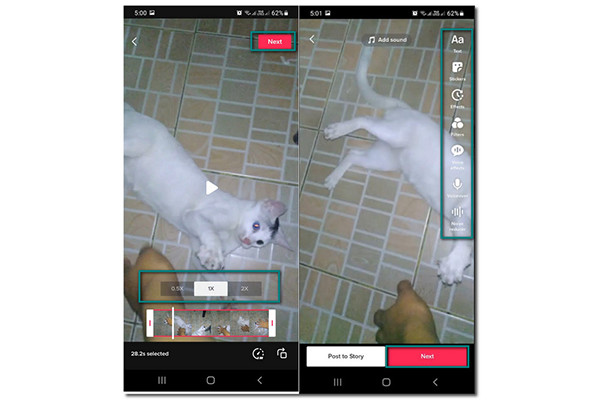 Part 2: The Ultimate Way to Speed Up/Slow Down TikTok Videos [Watch, Upload]
You can also edit your TikTok videos on your computer or laptop. However, it can be crucial if you don't have a professional video editor to speed up or slow down your TikTok video clips. But don't worry, you can entirely rely on AnyRec Video Converter as it has the easiest way to edit your TikTok videos. You can edit and speed up TikTok videos and even use its other essential tools such as trimming, cutting, merging, and more.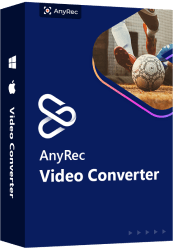 How to speed up/slow down a TikTok video with AnyRec Video Converter:
Step 1.Download the software from its official website and launch it to start editing. Go to the Toolbox option from the top menu of the pane. Among the options, select the Video Speed Controller option.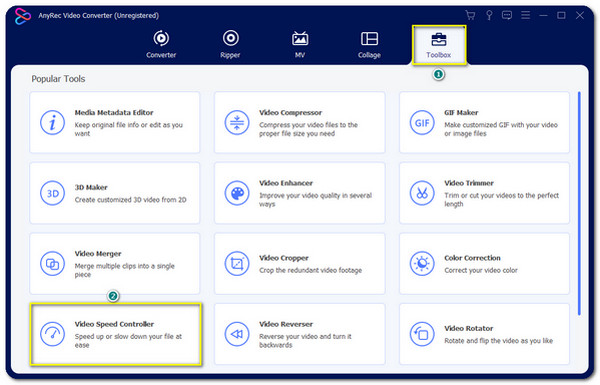 Step 2.Click the Plus icon to add the desired TikTok video from your folder. Choose the desired speed for the video file. You can select the slowest speed of 0.125x to the fastest one of 8x. The software also allows you to change the video settings. Just click the Output option, and you'll find the video settings.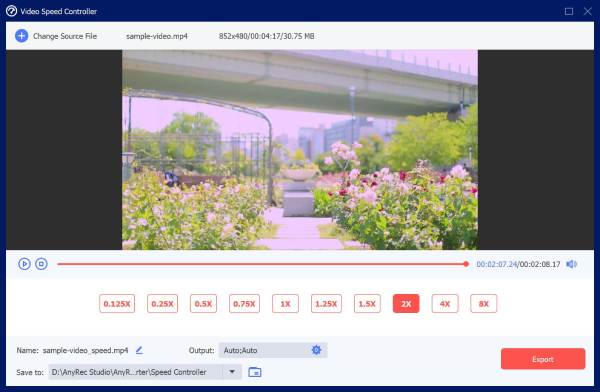 Step 3.After speeding up/slowing down TikTok videos, you can edit the video format, resolution, encoder, and even the quality. Click the OK button to save the changes to the video settings. Once done, browse the Save To option at the bottom of the pane to choose the desired folder for the edited video file.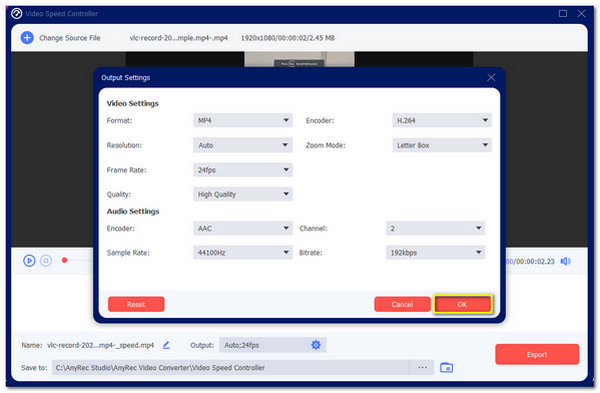 Step 4.After you are done with choosing the folder, click the Export button to save the changes. The selected folder will appear with the edited folder when the process is finished. Enjoy your sped-up video and share it with your audience on TikTok.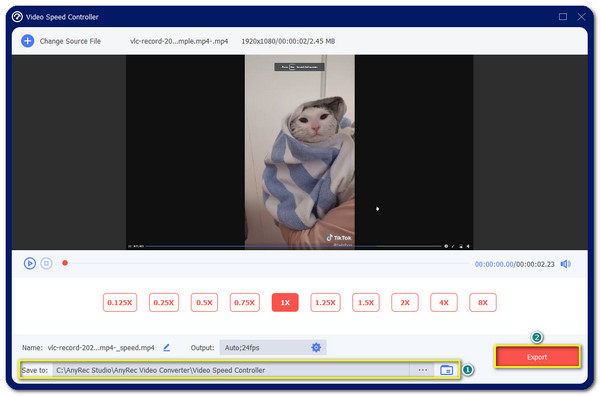 Part 3: How to Speed Up/Slow Down Videos on TikTok with Fast/Slow-mo Apps
TikTok is still a growing social platform, so it might still lack something you are looking for speeding up your TikTok video. So for this matter, this article was prepared with third-party apps to help you slow down and speed up any kind of TikTok videos you recorded.
1. Perfect Video
This speed controller app is a perfect tool for slo-mo and speeding up your TikTok video. It is enjoyable to use this app because you can add a music background and effortlessly speed up your TikTok video clips on your device. You can download the app on the App Store for free.
Pros

Offer editing functionalities like transitions and voice-over.
Easy to use interface.
Cons

Sometimes crashes during the editing process.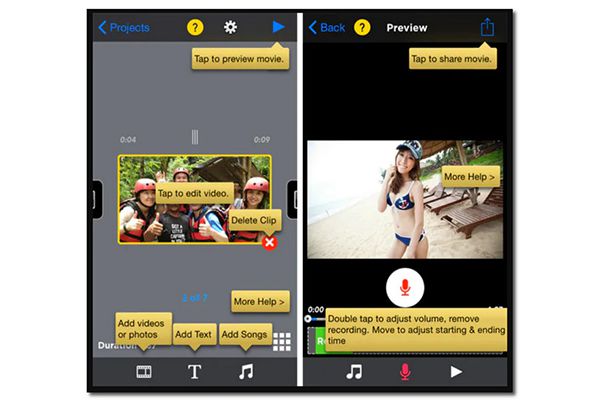 2. Capcut Video Editor
Capcut Video Editor has a partnership with TikTok where you can directly share your edited video to your TikTok account. It has the speed controller with the slo-mo and fast-speed effect for TikTok videos. Moreover, it has a vast collection of TikTok filters you can use to enhance your videos.
Pros

High-quality editing facility.
Work well with computers and smartphones.
Cons

Limited supported file format.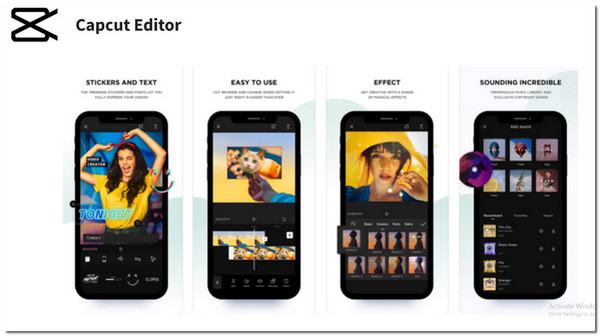 Part 4: FAQs about Speeding Up/Slowing Down Videos on TikTok
Can I speed up videos on TikTok up to 4x speed?

No, you can't. The maximum speed provided by TikTok is 3x speed. So you need to rely on AnyRec Video Converter change the speed of TikTok videos up to 8x.

Can I slow down my TikTok videos using Snapchat?

Yes. Download the TikTok video you want to upload on your Snapchat account. From the Camera Roll section, select the video clip. Swipe right to find the Snail icon. It will automatically slow down your video, but you can repeat swiping to make the speed faster.

How long can I upload a sped-up/slo-mo video on TikTok?

The newest update of TikTok is it allows uploading video within 5 minutes. So, if your slo-mo video is within this limited time frame, you can still upload it without hassle.
Conclusion
You have known how to speed up or slow down videos on TikTok after reading, but sometimes, it can be frustrating not to get the speed you want for your TikTok videos. That is why you can still rely on other apps outside TikTok to achieve the edit you want. It is a good idea to rely on AnyRec Video Converter as it support speeding up or slowing down TikTok videos from 0.125x to 8x. Download the software on your device and give it a try now!
Related Articles