Why You're Getting No TikTok Views? (How to Fix the Problem)
There are instances where you get no views on TikTok. And you are not alone. Even people who have high-quality gadgets complain about this TikTok issue. Getting no views on TikTok should be impossible to happen because the app's algorithm is to show a creator's content on the For You Page even though they are not verified. If you experience this too, learn about 8 workable solutions to fix no TikTok views in this article and find why this is happening.
Part 1: 7 Reasons and Solutions to Fix No Views on TikTok Bug
The question of 'Why my TikTok videos are not getting views?' leaves you frustrated, and you might quit the app for good. You need to set aside those thoughts and try the following solutions to fix no views on TikTok problem.
1. New TikTok account
This is probably the most apparent reason you are getting no TikTok views. The popular app generates new accounts every second and more content to include in the For You Page. So you might need to wait, and it will take a while for your video clip to gain more views on TikTok.
2. Posting inappropriate content
TikTok supports your video clip if it's about environment-friendly content. However, there are times when TikTok recognizes some average content and labels them as inappropriate. If your video clip exposes too much profanity, explicit activity, or is offensive to other creators, your videos will get no views on TikTok. Things will be worse, and you may even get banned by TikTok. (Check to see how to get unbanned from TikTok.)The only way is to change the context.
3. First five videos
The first five videos rule is how TikTok will interpret your first five video clips as inferior and restrict the 6th video to gain more views. You can delete some of your first videos and upload a new one to avoid this. To save your time, you can get inspired by those TikTok video ideas.
4. Copyright Infringement
Another common way to get 0 TikTok views is if you upload someone's content on your account. TikTok's algorithm is created to familiarize every uploaded content. You might need to make the video like do a voiceover or a parody.
5. Video is under review
This one is kind of tricky. You might not receive any notification that your TikTok video is under review. Even if you wait for days, your content will still get no view on TikTok. How do you check if your TikTok video is under review? You can try sharing the video clip on the Three Dots icon, then click the Message option. You will see the text, This video is under review and cannot be shared right now.
6. TikTok is down
Even with just a new update, TikTok can be down for a while where you don't know when it will be okay again. And this minor issue can cause why you are not getting TikTok views. However, you can always check if it's up to date. You can update the TikTok app on Play Store or App Store.
7. Low-quality video
Truth hurts, but the reason could be no one wants to watch your content and skip it quickly. But no worries, if the problem is only low quality, you can try recording to a good lighting spot or applying TikTok filters. Just keep reading to learn more.
Part 2: The Best Tool to Create Videos and Increase Views on TikTok
If your videos are not attractive through the built-in editor on TikTok, you can try other solutions like AnyRec Video Converter to avoid getting 0 TikTok views. This software allows you to enhance and edit your TikTok content easily with powerful functions. The professional tool offers many interesting effects and filters, video resolution upscaling, basic trimmer and cropper, etc.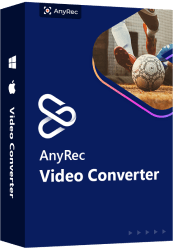 TikTok Converter
Great software to gain more TikTok views with the high video quality.
Make slideshows, add MV themes, make video collages of TikTok videos.
Supports any import formats like MOV, MP4, HEVC, MKV, and more.
Editing tools such as trimmer, cropper, speed controller, video reverser, etc.
How to avoid getting no views on TikTok using AnyRec Video Converter:
Step 1.Download, install and launch the software on your device. Start by clicking the Add Files button at the right corner of the main screen to import files.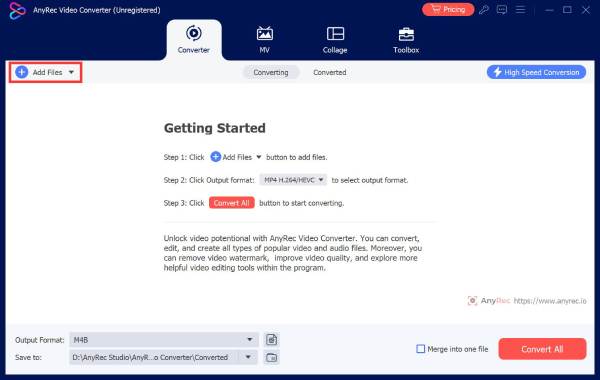 Step 2.Once the video file is uploaded, click the Edit button with the Magic Stick icon to edit TikTok video clip. You can adjust aspect ratio or zoom the video from Fullscreen to Pan&Scan by clicking the Rotate & Crop button.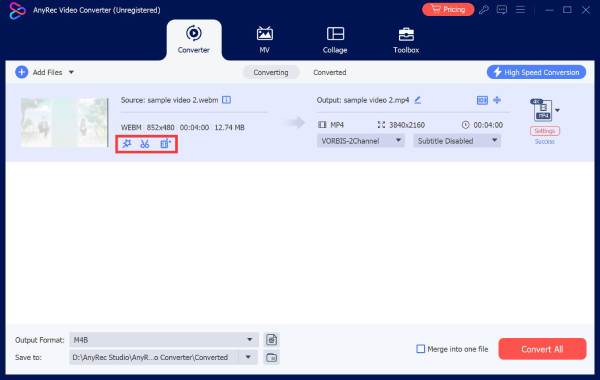 Step 3.Click the Effect & Filter button and apply the desired filter (outside TikTok filters and effects) for the video file. You can adjust the contrast, saturation, and more of the filter there. You can also click the Watermark button to add a watermark to prevent your TikTok video from second editing.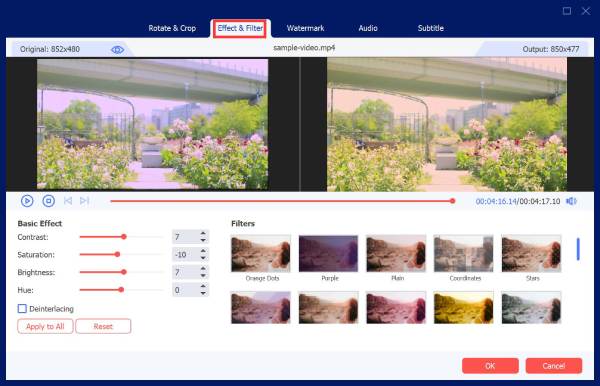 Step 4.Next, remove or add another audio by clicking the Add Audio button with the Plus icon. Besides, you can also change the volume up to 200% and audio-sync by clicking the Delay button. Once you are satisfied with the changes, click the OK button to save all the changes. In this way, you can make your TikTok videos go viral.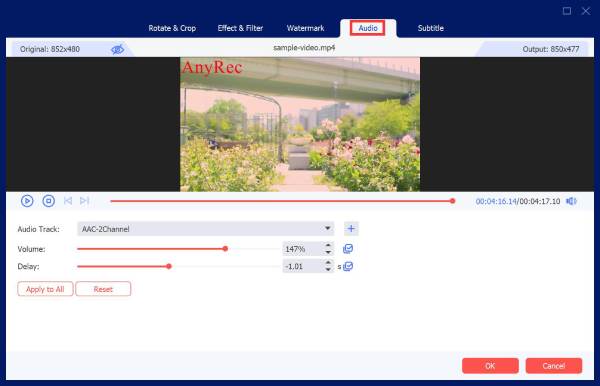 Step 5.Browse for a destination folder for your TikTok video by clicking the Save To button. Finally, click the Convert All button to start the saving process. You can watch the preview once the chosen folder pops up after converting.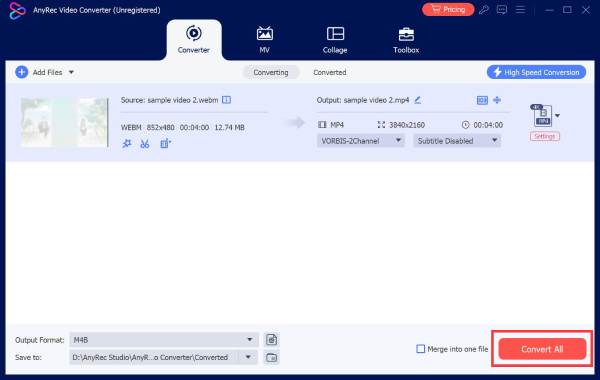 Part 3: Workable Tips to Avoid No Views on TikTok Issue
If you have found the solution to fix the TikTok 0 views, this article also gives you some workable tips to avoid getting 0 TikTok views. You can find ways and create new content such as:
◆ Jump what is the most prevalent challenge in the present. TikTok has constant recent trends almost every day, including reversed videos, slow-motion videos, or video collages.
◆ Looped videos are always a getaway to make people unconsciously repeat your video.
◆ Story-telling will always be a classic way to get people to watch your TikTok content. Do a voiceover or slideshows.
Or you can read tricks to get 1000 views on TikTok here.
Part 4: FAQs about No View on TikTok
1. How can I get people to like and share my content?

Sometimes, professional methods do not get you away from getting no views on TikTok. So, you can try making humorous videos or intentionally caption grammatical errors (if you can handle criticisms.)

2. Does TikTok pay for the views?

Yes, TikTok pays for every view you gain from random viewers and followers. Unfortunately, it will only start counting views once you meet requirements like legal age (at least 18 years), 10,000 followers, and more.

3. Does posting the TikTok video in time necessary?

Certainly, yes. It is an excellent way to avoid getting no TikTok views if you post your content when most of the users in your area are online. It is possible to gain a handful of views just by doing this method.
Conclusion
Now that you have learned the most common reasons for getting no TikTok views, you need to be careful on your next project. You also need to create a video that invites people to watch it through AnyRec Video Converter. Download it now and make beautiful TikTok videos that will surely help you gain views and followers!
More Related Articles