[SOLVED] How to Take Screenshots on a Lenovo Laptop with Any Screen Size
Among the popular Windows laptop devices, Lenovo ThinkPad and Yoga are one of the top product lines that give a sensational performance for multiple types of users. As a powerful device for productive works, you might want to create a quick guide by taking screenshots on Lenovo laptops. There could be also cases that you are want to add annotations to your screenshots, snap on a certain frame of the video and share it with your friends or save a webpage for future reference. Thus, a robust screenshot utility is central to your particular workflow.
If you are having a hard time figuring out how to take screenshots on a Lenovo laptop, you have come to the correct place. This article would give you a broad picture of how to exactly take screenshots on Lenovo computers, producing the best results with the least effort.
Part 1. How to Make a Screenshot on a Windows 10 Lenovo Computer
The default way provided by Lenovo to take a screenshot on a Lenovo is via using the Screen Capture Key Combinations.
Step 1.Press the Windows Key and the Print Screen Key (PrtSc) on your Lenovo laptop keyboard simultaneously.
Step 2.Your screen would dim for a second, and the screenshot would be saved to your Screenshots folder under the My Documents folder.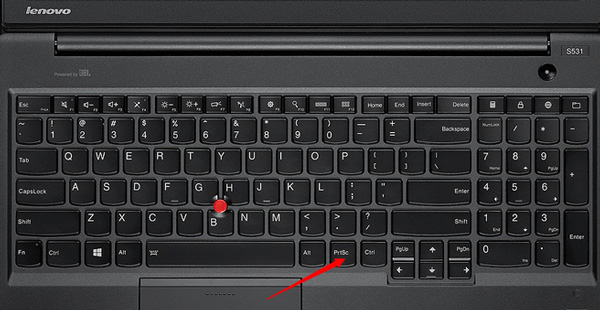 Note
Keep in mind that despite the convenience of this method (you don't need to install any software), it only has the capacity of capturing the full screen. You can neither capture a certain area on your screen nor adding annotations or editing your screenshot. Most importantly, this works only if you are having a Lenovo laptop that runs Windows 10.
Part 2. What to Do If Your Lenovo Doesn't Have Windows 10
If you happen to own an older Lenovo model which doesn't run the latest Windows 10, the above method will not be working for you. Alternatively, there is a method that works for every Windows computer that could potentially help you take screenshots on a Lenovo laptop, even though it is not that intuitive.
Step 1.Press the Print Screen Key (PrtSc Key on some models) on your laptop. A screenshot of the full screen would be saved to your clipboard.
Step 2.Open any image editing software available to you. In this example, we would use Microsoft Paint to elaborate.
Step 3.Paste the clipboard image to your program. Edit the screenshot accordingly, and save the screenshot to any folder you prefer.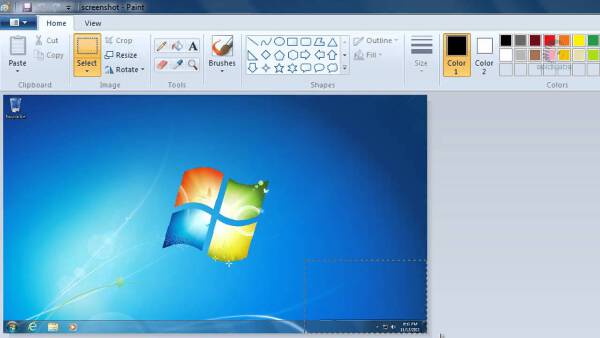 Tips
Both the methods suggested above share a common problem: there is no way to capture a particular window or a certain area of the screen. It would become less useful if you are trying to grab a gameplay screenshot such as Minecraft. You might need to use a photo editing program to finish the rest of the editing job. Or you can move on to take a screenshot on Lenovo in any screen size with AnyRec Screen Recorder.
Part 3. Better Way to Make a Screenshot on Lenovo: Using Windows Snipping Tool
For the obvious limitations with the default methods to take screenshots on a Lenovo laptop, you need more advanced tools. One of the popular options is using Windows Snipping Tool. It is a free toolkit that comes built into Windows. Follow the steps below to use it:
Step 1.On your Lenovo laptop keyboard, locate the Windows Key. Press the Windows Key and type in Snipping in your start menu search bar. The Snipping Tool application would be shown to you. Click on the option to open up the program.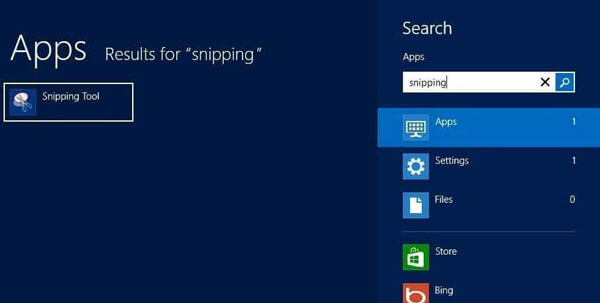 Step 2.On the main screen of the interface, click on the New button to create a new screenshot. Drag your mouse cursor to cover a desired screen area or window, release the mouse button to capture a screenshot.
Step 3.Click on the Save Snip button on the popup windows to save your screenshot.
Note
On 27 June 2018, Microsoft has announced that the Windows Snipping Tool has been officially abandoned due to its poorly adaptation to Windows Tablet environments. There are alternatives and replacement apps available for download on Windows Store, while you are still possible to use the Windows Snipping Tool as what it is right now for an unspecified time.
Part 4. Best Way to Take Screenshots on Lenovo: Using Professional Software
If you have grown tired of screenshot apps that are either clumsy and unusable or having an ugly watermark left on the screenshot photo, why not try the best screen capture software to cover all your needs, once for all. AnyRec Screen Recorder sits right on the top of our list as the best screenshot utility for your Lenovo laptop. It is much simpler and much more powerful than the default Windows Snipping Tool, with extras such as: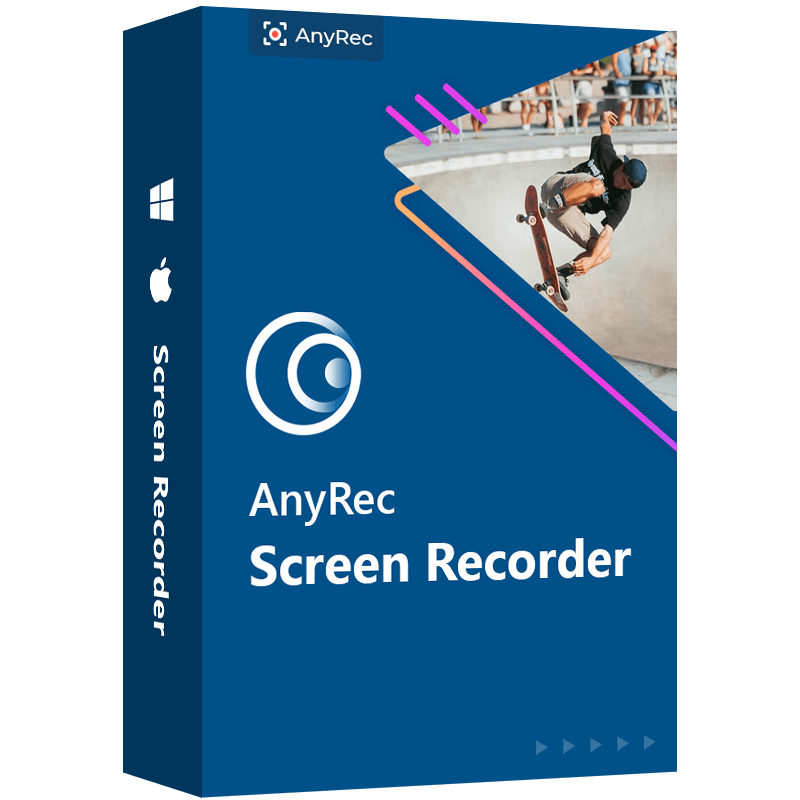 AnyRec Screen Recorder
Capture and crop screenshots on Lenovo Laptops with simple clicks.
Provide full screen and selected region for you to choose freely.
Editing tools with multiple shapes, lines, arrows, texts, etc.
Shortcut to crop a screenshot anywhere and anytime.
100% free and safe software from the verified vendor.
Step 1.Download and Install AnyRec Screen Recorder. Click on the Screenshot button on the main screen of the program. If you prefer using keyboard combinations, press the Ctrl+Alt+C keys at the same time to launch the Screenshot screen.

Step 2.Select an area of the screen to capture by dragging your mouse cursor. Release the mouse button to complete your selection.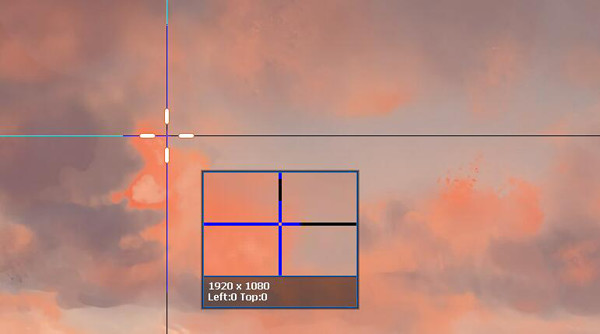 Step 3.A toolbar would show up soon afterward, you would be able to edit your screenshot, add annotations, texts, and callout effects. Click on the Save button to save the screenshot to your disk. Or you can paste, pin, share, or delete this screenshot picture within the toolbox.

Part 5. FAQs about Taking Screenshots on Lenovo
1. How do you take a screenshot in Lenovo Yoga's tablet mode?

Press the Windows Key + Volume Down key combination to take a quick screenshot. The screenshot would be saved to both the clipboard and the Screenshots folder under the Pictures Library.

2. How to take a screenshot button on a Lenovo Y530?

The screenshot button of a Lenovo Y530 Laptop has been relocated between the right Ctrl key and the Alt key, right on the right side of the Space Bar. There is a key named the PrtSc, press the button to capture a screenshot to your clipboard.

3. My Lenovo Legion y520 record button isn't working, how to fix it?

It won't work until you install the Lenovo Nerve Sense packages. Download the drivers from the official Lenovo website. After installation, the record button would be working again.
Conclusion
Taking screen grabs is a central part of the everyday workflow for office works, document editing, and group chatting. To find the best way to take screenshots on a Lenovo laptop, we have discussed multiple methods that are either free or feature-rich. Comparing the options, it is safe to conclude that using the best professional screen capturing software is the overall best choice that could help you take screenshots on a Lenovo laptop without any hassle.
Related Article