[2023] Safe Ways to Screenshot Snapchat without Them Knowing
There must be some situations that you want to take a screenshot on Snapchat without the sender knowing. Those memorable photos, important chats, funny conversations, and many other things can be saved to your phone forever. However, when you screenshot within the Snapchat app, Snapchat will send a notification saying, "[Your name] took a screenshot!". What you can do to screenshot Snapchat stories and messages? Here're your solutions.
Part 1: Not Suggested Ways – Your Snapchat Screenshot Might Be Detected
The Snapchat screenshot notification is embarrassing. People use many tricks to get rid of the Snapchat screenshot symbol. As time goes by, some methods do not work.
1. Turn on airplane mode. Don't do that. The Snapchat screenshot delay method does not work anymore. Snapchat will detect and notify them about screenshot on the Snapchat app. It is not safe to use the screenshot Snapchat story airplane mode on iOS 15/14/13/12/11 and earlier.
2. Clear phone cache. According to my test, the screenshot Snapchat notification will still be sent to the other person. So, you had better not secretly screenshot on Snapchat in this way.
3. Log out the Snapchat app. Not work. In the past, you can disconnect Wi-Fi or mobile data to take a picture on Snapchat secretly. However, when you reconnect to Wi-Fi and open Snapchat, the other person can still know it.
If you cannot take the risk of being notified about your secret Snapchat screenshot, you need to forget the above old tricks. The following methods are useful to take a Snapchat screenshot without them knowing in 2023. So you can screenshot Snapchat nudes and others secretly and safely.
Part 2: How to Screenshot on Snapchat without Them Knowing on iPhone
If you screen record on Snapchat app with iOS 11/12/13/14/15 screen recording (solutions for iPhone won't record video), the other Snapchat user will receive an alert. As for the third-party Snapchat screenshot apps for iPhone, you can check them in the App Store, including Screenshot for Snapchat., Snapbox, Snapcrack, Snitchchat, etc. Well, you had better screenshot on your iPhone to see if the Snapchat notification appears or not. (Solutions you may need to fix screenshot not working on iPhone.)
The safest way to screenshot on Snapchat app is using another phone (iPhone 13 vs. iPhone 12, which one to buy.). You need to prepare one more phone to take a photo of your Snapchat screen. It does not matter you use an iPhone, iPad, Android, camera, or something else to take a Snapchat screenshot on iPhone. The most important thing is that you can screenshot Snapchat story and messages without them knowing on iPhone all the time.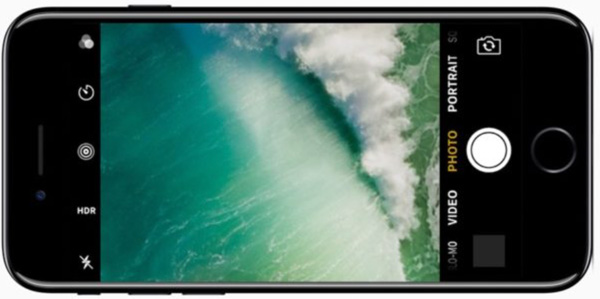 Part 3: How to Screenshot on Snapchat without Notification on Android
For Android 11 and later users, you can go to Quick Settings and get the built-in screen record function (take a screenshot on Android 11). However, this Android Snapchat screenshot method is unsafe. It is still possible that the other person receives a Snapchat notification.
Of course, you can use a Snapchat screenshot app for Android instead. You can screenshot Snapchat without them knowing on Android with AZ Screen Recorder, Screen Master, Screenshot Touch, etc. By the way, test the Snapchat screenshot apk first. It is never too careful to do so.
Actually, you can use Google Assistant to take a Snapchat screenshot without notification 2023 on Android. Go to the Snapchat apk. Find the Snapchat image you want to capture. You can ask Google Assistant to take a Snapchat screenshot on Android. Later, you can send the Android Snapchat screenshot by email to yourself or others.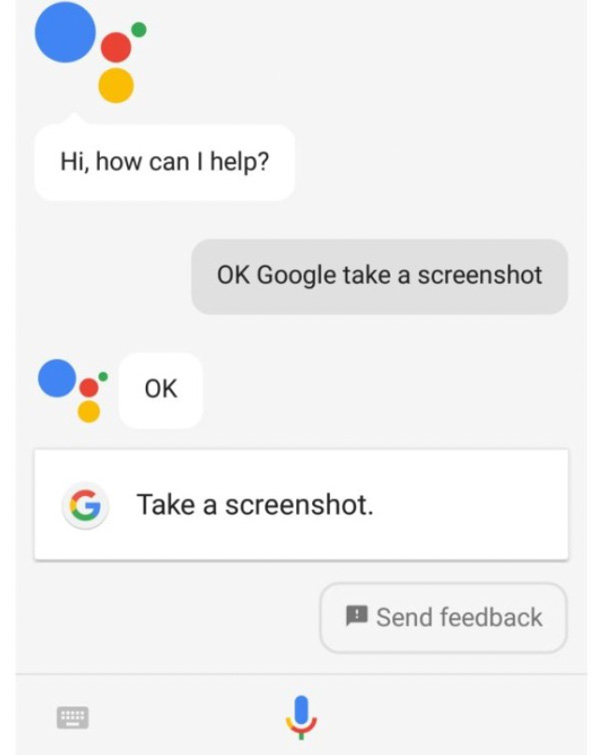 Part 4: How to Secretly Take a Screenshot on Snapchat on Mac and Windows
Though there is no Snapchat for Windows/Mac version, you can still use Bluestacks to emulate Snapchat on your computer. To screenshot Snapchat screenshot on PC or Mac without them knowing, AnyRec Screen Recorder is your good choice. You can take a screenshot on Snapchat in full screen, a certain window, or a custom region. There are also many other features about Snapchat screenshots you can explore.
Part 5: FAQs of Secretly Screenshot Snapchat
Why does Snapchat say I took a screenshot when I didn't?

If you long press a photo, or you save a photo to your phone, it will trigger the Snapchat screenshot alert.

How to know if someone screenshot my Snapchat Story?

If you want to know whether your Snapchat Story is screenshotted, you can tap the three little dots next to your story. It shows all people who open your Snapchat story. There will be a purple eyeball on the right side. But if there is a green triangle below, then this person screenshotted your Snapchat Story.

Can you undo a screenshot on Snapchat?

It depends. When you take back a screenshot on Snapchat, the Snapchat screenshot notification will be deleted. If the sender hasn't opened the Snap, then you are safe. Otherwise, they will know it. You need to explain why you accidentally take a Snapchat screenshot.
Related Article