How to Activate Snipping Tool on Windows 7/8/10? [Alternatives to Try]
How to use the snipping tool on Windows when you want to keep tabs or store an essential image? Whether it is an announcement from your company or funny memes, the built-in snipping tool on Windows is provided for you. Get to know more details about how to use it and other alternatives you can try to take a screenshot on your computer.
Part 1: How to Get the Snipping Tool on Windows 7/8/10/11
The default snipping tool on Windows takes screenshots in different methods and provides the user with essential editing tools, including a pen, highlighter, eraser, and more. The feature also gives you options for sending the screenshot via email, or you can copy it to your clipboard. Since it is already pre-downloaded to your computer's system, you only need to search for it and activate the snipping tool. In this part, you will know how to get the snipping tool to activate and use it.
How to download Snipping Tool on Windows and use it to take a screenshot:
Step 1.To see if you have a pre-downloaded Snipping Tool on your computer, click the WIN button and input its name. Then, you will be asked to confirm the download process. Click the Yes button to proceed. If you don't see any app, go to the Microsoft Store and type Snipping Tool.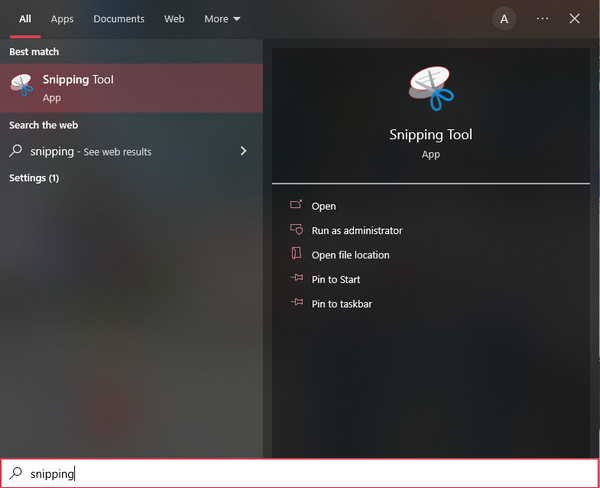 Step 2.Once the tool is installed and launched, you can start taking a screenshot by clicking the New button. Your cursor will change to a cross-liked icon, click and move your mouse to capture the desired part of your screen. If you want to change the screenshot method, click the Mode button and choose another option.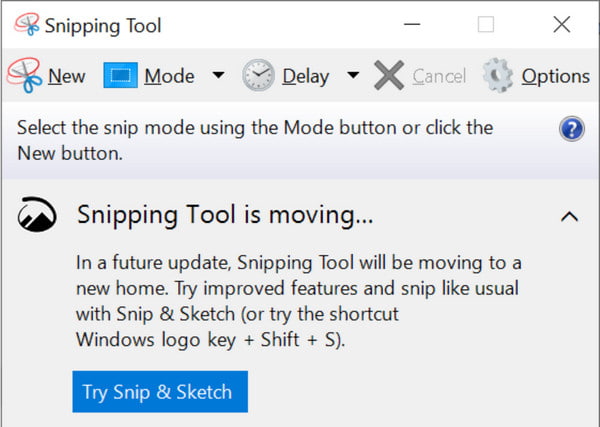 Step 3.Once you let go of your finger from the left button of your mouse, the tool will automatically capture the screen. You can edit the image by clicking the pen, eraser, and highlighter. Another option for editing is the Paint 3D at the top part. You can include shapes and other elements in your photo. Once done, click the Save button and choose the designated folder path to save all screenshots taken by the Snipping Tool on Windows.
Part 2: Top 5 Alternatives to Snipping Tool on Windows
Although you can always use the Snipping Tool on Windows to take a screenshot on Windows, its features are only on the average level and still lack some functions that most users like. You can try these five alternatives for Snipping Tool.
1. AnyRec Screen Recorder
This Snipping Tool on Windows alternative is a multi-functional program you can download on Windows and Mac. It has professional features to take a screenshot with high image quality with customizable hotkeys for more accessible taps on your keyboard whenever you need to use the screenshot feature. Moreover, AnyRec Screen Recorder offers you the best interface to fully utilize its video, audio, and game recorders. Try it and see other unique features for any recording matters.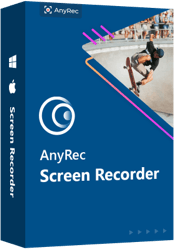 AnyRec Screen Recorder
Excellent alternative for Snipping Tool on Windows to capture still-image on any screen region.
Enable users to alternate screenshot methods to a fullscreen, partial, and custom screen size.
Provide professional editing tools to apply the brush, number, text, and other elements to the captured photos.
Offer more functional features ideal for recording screen, sound, long-hour games, and video chats.
How to use AnyRec Screen Recorder as a Snipping Tool alternative:
Step 1.Download the software from AnyRec's official site. Launch once it is installed. Then, click the Snapshot button from the main interface of AnyRec Screen Recorder as your alternative snipping tool on Windows.

Step 2.If multiple windows are open, point your mouse to the desired window to take a screenshot. You can also customize the screen region by clicking and holding the left button of your mouse.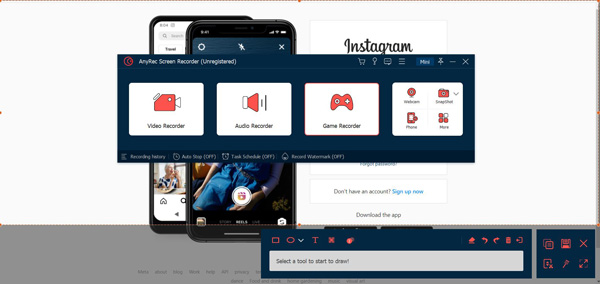 Step 3.You can proceed with editing the image with the widget menu that will appear on your screen. Try applying for paint, text, number, and shapes to the picture. You can copy the image to your clipboard by clicking the Copy button. If you are done editing, click the Save button and choose the folder path. You can also use this video capture software to record any activity on your screen.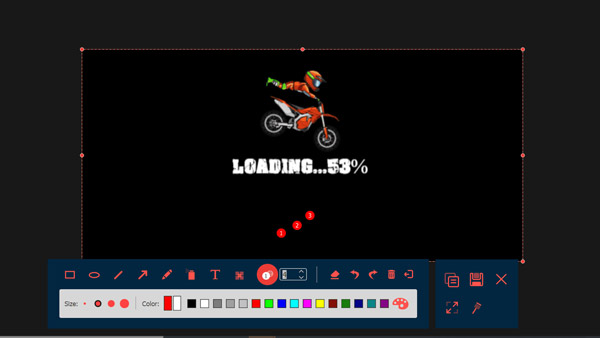 2. Snip & Sketch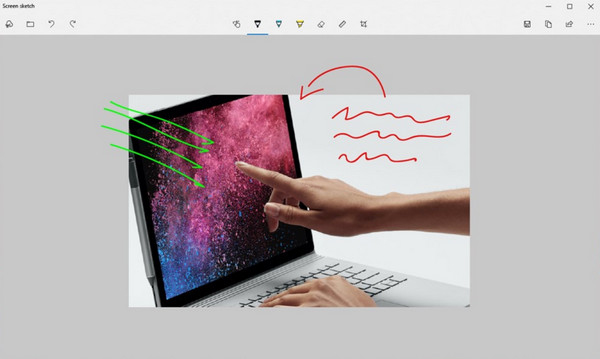 If you have a Windows 10, the system has another built-in snipping tool on Windows. The Microsoft team first introduced Snip & Sketch on Windows 10. It helps you to capture images on your screen and input annotations. It doesn't have a price, so it is free to download and use all of its features. Of course, not everyone will like Snip & Sketch as it also has downsides. For example, it lacks cloud storage space, which will fill up your desktop if you always need to take a screenshot. Another problem is that looking for the screenshot on your file is challenging, and it might consume time.
3. Snagit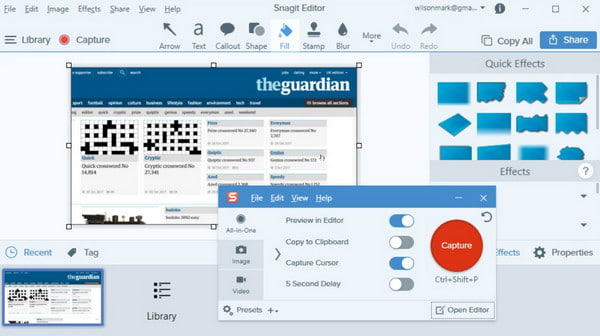 This alternative to snipping tool on Windows is for you if you want to execute a professional way to take a screenshot. You can use this tool for businesses that use visual instructions to deliver a message to your colleagues or customers. It enables you to capture panoramic shots that can take screenshots on web pages. Another powerful thing about it is it can extract text from a screenshot and paste it to a blank page. You will not run out of functions to edit an image because of Snagit's custom templates, text editing, and other presets. But since it presents professional tools, you need to purchase the pro version for $62.99 for a single license. Check different pricing on its official site.
4. Droplr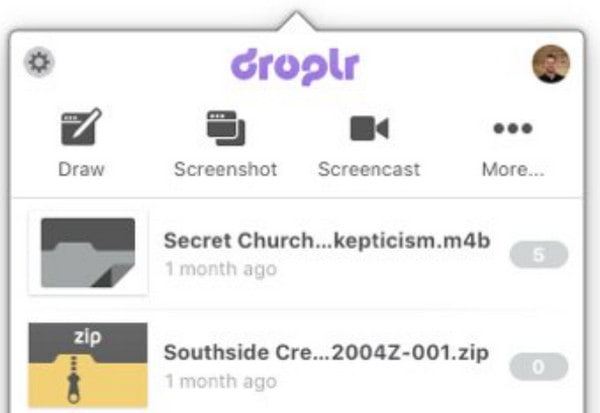 Do you want a high-resolution screenshot to send to potential customers or business partners? Droplr is another ideal snipping tool on Windows. It offers more than an average screenshot tool as it extends its cloud storage capabilities, secures data at an enterprise level, and records onscreen activities. This tool is hailed as a highly-rated tool with a screen recorder to capture short clips. Its GIF features allow you to compile images and turn them into a complete segment. Moreover, it will enable you to change the privacy settings to your screenshots, boards, and tags to limited access.
5. CloudApp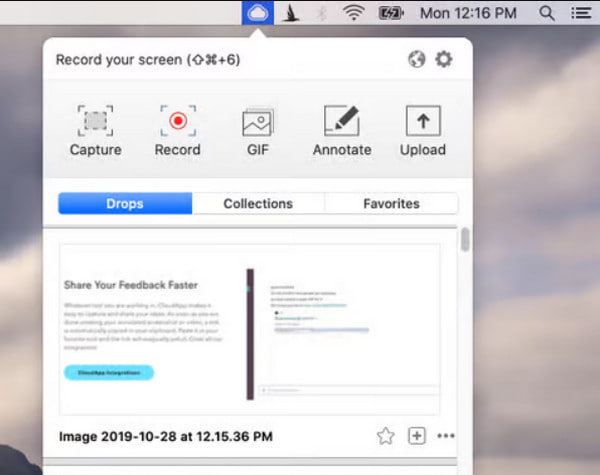 This last recommended snipping tool on Windows is a cloud-based snapshot similar to Droplr. It also has a GIF maker and screen recorder, making the tool more convenient for enterprises. CloudApp helps you to upload files to your account and even lets you create a shareable URL for every screenshot. The mark-up tools consist of many functions, including emojis, essential drawing effects, and blurring features. With over 30 apps integrated, you will not run out of ideas to edit the images. If you are not a fan of installing a desktop tool on your Windows device, you can use its Chrome extension, which is also available on iPhone, Mac, Linux, etc.
Part 3: FAQs about Snipping Tool Windows
What is the best snipping tool for Mac?

The built-in screenshot function of the Mac is free and uses different methods to take a screenshot on your screen. It has default shortcut keys that can be customized through the settings. It also offers basic editing tools for you to apply arrows, shapes, and other add-ons.

Where do my screenshots go?

This is a common question when using a snipping tool. Using the built-in Snipping Tool or Snip & Sketch, you can find your screenshots to the last location used or the This PC folder. However, if you do not intend to save the screenshot, the image is automatically copied to your clipboard. You can paste and send it to email.

Is it possible to take a screenshot while screen recording?

Absolutely, yes. If you want to take a screenshot while recording, you can use AnyRec Screen Recorder. This professional screen capture tool provides real-time snipping, which you can utilize anywhere between recordings. It perfectly captures onscreen activities with just a click of the Snapshot button.
Conclusion
Snipping tools manage to help many people in taking screenshots on Windows. They make everything easier as everyone has many things to do. But you can be more thankful for AnyRec Screen Recorder because it will help you take high-quality images and screen record activities without trouble. Try its free trial version and see how it will positively affect your workflow.
Related Articles