[Verified Working] The Best Ways to Take Screenshots on Any Device
In many cases, the easiest way to share information is to create a quick screenshot from a part of the screen. It is a simple, effective, and intuitive way populated by numerous users. Ranging from creating a quick infographic to capture a snapshot for reposting on the Internet, a handy, well-crafted screenshot toolkit is central for any use case.
To boost your productivity, we have curated a list of 8 ways that are verifiable working methods to capture part of the screen. We will also review their major features, advantages, and disadvantages, which contain both free, open-sourced, and paid commercial software.
Part 1. Universal Best Tool to Screenshot Part of the Screen
What is the easiest way to crop a screenshot from a customized region? One of the best ways is using professional recorder software that not only has powerful and customizable features but has universal platform support as well. AnyRec Screen Recorder is one of the highly-rated toolkits that is tailor-designed for your particular need. It has packaged with rich features such as: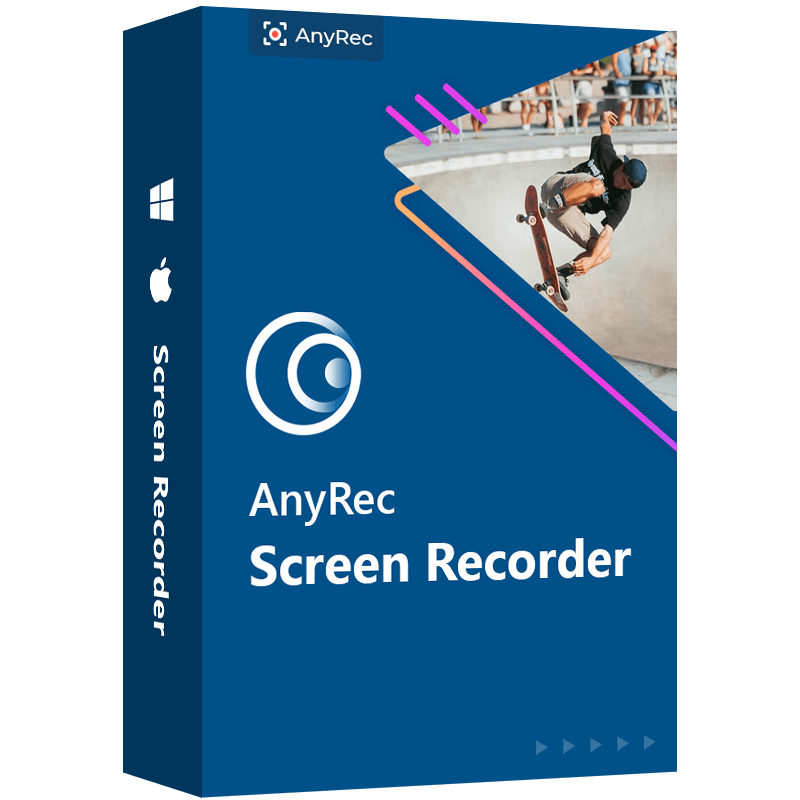 AnyRec Screen Recorder
Capture and crop screenshots on Windows with simple clicks.
Provide full screen and selected region for you to choose freely.
Editing tools with multiple shapes, lines, arrows, texts, etc.
Shortcut to crop a screenshot on Windows anywhere and anytime.
Step 1On the main screen of the suggested program, click on the Snapshot button in the upper right corner. Alternatively, press the Ctrl+Alt+C key combinations.

Step 2Move your mouse cursor to capture the desired part of the screen you wish to take a quick screenshot from.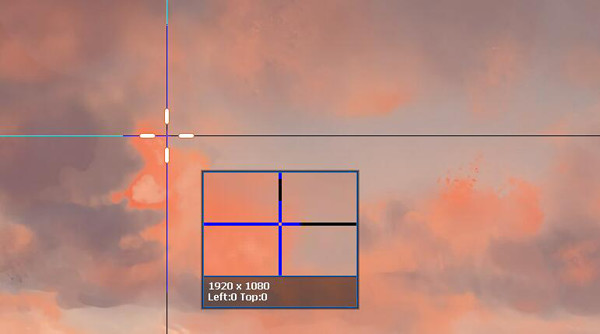 Step 3Release your mouse, a toolbox with quick editing tools would show up, allowing you to make some quick adjustments such as inserting texts, arrows, rectangles, and adding special effects.

Step 4Click on the Save option to complete taking screenshots from a part of the screen.
Part 2. How to Take a Partial Screenshot on iPhone
For people who need to create a screenshot on part of the iPhone screen, things are starting to get tricky. There isn't a default way to create a partial screenshot with a magical key. However, some workarounds could help you without installing any apps. Let's say that you are browsing a Safari webpage and need to crop a certain part of the screen and intend to share the screenshot with your friends. Here's how to complete the task without the hassle:
Method 1. Capture Part of the iPhone Screen in an App
Step 1Zoom in to the webpage until the visible screen matches the part you want to create a screenshot.
Step 2Press the Side button and Volume Up button at the same time to save the screenshot of only a part of the screen.
Method 2. Capture Part of the iPhone Screen by Cropping the Screenshot
Step 1On a newer iPhone with Face ID, press the Side button and Volume Up button simultaneously to create a regular screenshot of the full screen.
Step 2Go to the Photos App, locate your screenshot, and tap on the Crop button to cut off the unwanted part of the screenshot.
Part 3. 3 Other Methods to Capture a Screenshot on Part of the Screen
Print Screen Key (Windows 10)
Possibly the easiest way to capture a screenshot on your Windows 10 devices. The Print Screen key has been introduced to PC keyboards starting from the early 1980s. It locates at the upper right side of the keyboard, often labeled in shorthand as the PrtScn key.
Press the key on any given Windows 10 PC screen (check to see how to screenshot on Windows 11), your screenshot will be saved to your clipboard automatically. Open up any program to paste the screenshot for further manipulation and editing.
Pros

Free screenshot tool. (Obviously)
No additional software is needed. (Technically)
Cons

It only captures a full-screen screenshot, which means you still need additional Photo Editing software such as Microsoft Paint and Photoshop.
Game Bar (Windows 10)
The screen capturing overlay built-in for Windows 10 users is the darling recorder software for many gamers. To launch the Game Bar, simply press the Windows Key + G key combinations at any given time. Click on the Camera button to create and crop a screenshot instantly.
Pros

Super easy and efficient way to capture screenshots.
Easily create screen recording videos.
Cons

Only allows capturing full-screen snapshots, no option to create a screenshot from only a part of the screen.
Lightshot (Windows 10 & Mac)
Lightshot is designed as the replacement app for the Print Screen Key. It natively supports Windows 10 with some editing capabilities.
Pros

Good lightweight application as a Print Screen key replacement.
Free Software with Mac OS X support.
Cons

Editing features are too basic.
The Cloud uploading feature seems counterproductive.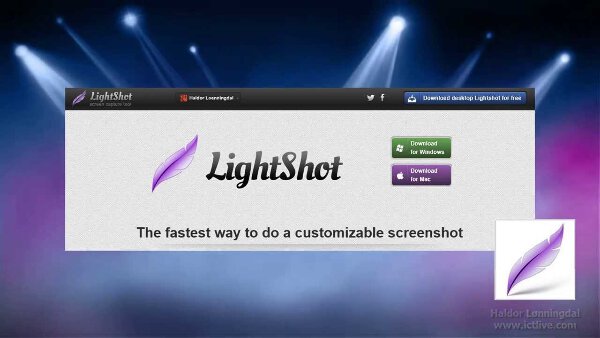 Part 4. FAQs about Screen Capturing Part of the Screen
How to take a partial screenshot on Chromebook?

Chromebook operates on Google's special tailored version of Linux named Chrome OS. To grab a screenshot from part of the screen, press the Ctrl + Shift + Show All Windows symbol on your keyboard. Then, drag your mouse to select the desired part of the screen to create a partial screenshot on Chromebook.

How to screenshot a selected area of the screen on Android?

If you are using a Samsung device, launch the Edge Panel and use the Smart Select feature to crop a certain area like the screenshot. For other Android devices, check the specific instruction given by your particular manufacturer's user manual.

How to perform a partial screenshot on MIUI 12?

Xiaomi has introduced partial screenshot functionality in their latest MIUI 12 ROM. To enable the feature, go to Settings > Additional Settings > Button shortcuts > Partial screenshot and turn on the option.
Conclusion
For most of the users, good screen capture software could greatly enhance one's workflow and productivity. We strongly suggest you consider the options we reviewed, and use professional software to make a screenshot from only part of the screen.
Related Article