What Is the Lost Ark Video Game and How it Became Popular
With the recent announcement for free play, the Lost Ark video game has landed a top spot in gaming history. It also had its highest concurrent player count on Steam and will continue to rise as one of the most played games. But what exactly are the Lost Ark video games? The game has caught people's attention, and many want to try it. If you are one of those people that want to try the game, this post will show you a detailed review of Lost Ark video games.
Part 1: Reviews of Lost Ark Video Game - The Most Popular Free Game
The Lost Ark video game was released in 2019 in South Korea and later released in the West. The Korean MMOARPG became huge that it reached Russia and Japan. Many games with the same concept had technical issues and unfinished endgames, but Lost Ark managed to execute the game with perfection, becoming the new massively multiplayer online role-playing game.
As you may know, Smilegate enabled the game to be free to play in North America and Europe. It is already a hit on Steam, and viewers watch popular gamers play Lost Ark on Twitch and earn in-game items. The game consists of 15 classes that have six main classes and nine advanced sub-classes. You can adventure through Arkesia, slay hordes, and flourish your skills. Customizing your avatar can range from heavy artillery or musician to carrying a holy gun to fight enemies. Aside from PVE combats and many side quests, you can form group raids with other players and participate in highly challenging Legion Raids. With tremendous support from gamers, this game is even compared to Diablo.
Although Lost Ark can be played for free, Amazon Games sell multiple Founder's Packs called Bronze, Silver, Gold, and Platinum. Each pack includes different equipment, skins, pets, and consumable items. You can change the language setting to English, German, Spanish, and French.
Part 2: How to Record Lost Ark Video Games and Share Your Highlights
Now that the Lost Ark video game is considered one of the greatest games, you should capture the highlights of your gameplay. AnyRec Screen Recorder provides an AI-based recorder for high-quality video files. The software offers an intuitive overlay, where you can customize the screen region, apply real-time drawing effects, and unlimited time recording. The best part of this screen recorder is the advanced settings to edit the output, video format, quality, frame rate, and audio settings. For high-resolution gameplay, install AnyRec Screen Recorder on your computer!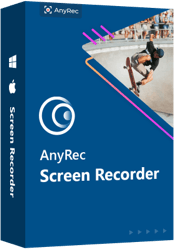 AnyRec Screen Recorder
Powerful screen recorder with various recorders for gameplay, meetings, tutorials, and other onscreen activities.
Provide a soundcheck feature for system sound and microphone for a better audio recording or added commentary.
Customizable shortcut keys for accessible functions and mouse recording to show or remove the cursor while recording.
A lightweight screen recorder that guarantees no lag and no time limitations for desktop recording.
How to record Lost Ark video games with AnyRec Screen Recorder:
Step 1.Visit the AnyRec webpage and click the Free Download button. Once the software is installed on your device, launch AnyRec Screen Recorder to start recording the Lost Ark video game. Click the Game Recorder button from the main menu. Also, ensure the game's window is opened so the screen recorder can detect it.

Step 2.From the Select the Game section, locate the game windows from the list. Set up the microphone and system sound for the computer audio. Once you are done setting up, click the REC button to record.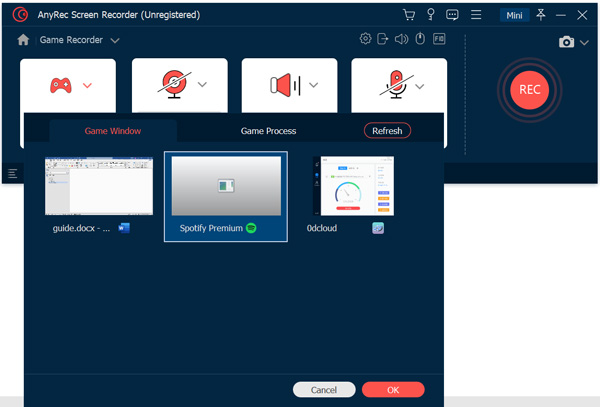 Step 3.A widget menu will appear on your screen during recording. It has all the functions to pause, stop, minimize the widget bar, or take a screenshot. Moreover, you can set a schedule to stop the recording with a specific video length automatically.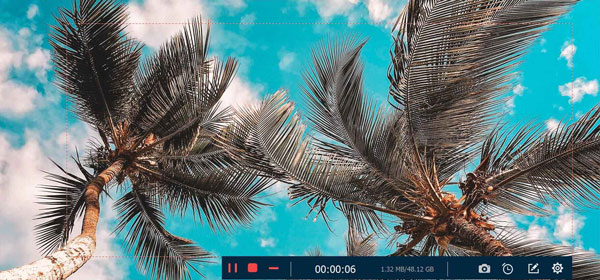 Step 4.After recording, trim the video from the starting and ending parts of the clip. Choose the designated location where you want to save the output. Finally, click the Export button to confirm the action.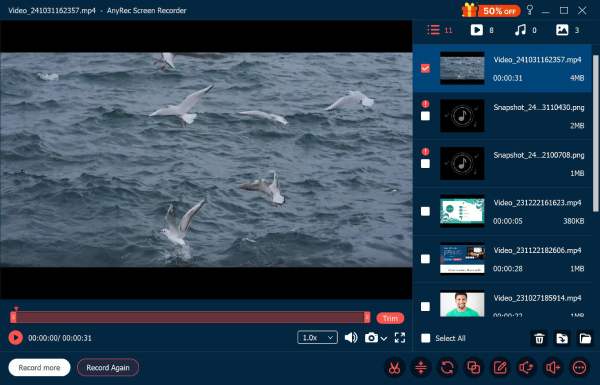 Tips
Go to the Preferences menu to configure the output settings to the desired quality, format, frame rate, and other features.
Part 3: FAQs about Lost Ark Video Games
1. What are the requirements to play the Lost Ark video game?

The minimum requirement for Lost Ark is Windows 10 with 8GB RAM. But if you want to play without issues, the recommended requirements are Windows 10 with a 64-bit processor, 16GB RAM for memory, and NVIDIA GTX 660 for 1080FHD. If you want a higher resolution for the game, try RTX 2070 for 1440P QHD or RTX 2080.

2. What can I get on the Lost Ark subscription?

The Lost Ark video game offers three different start packs which a price starting at $19.99. The pack consists of a 30-day Crystalline Aura, a basic upgraded chest, and Achatemeow Pet Selection Box. Visit the official shops on Amazon and Steam.

3. Can I play the Lost Ark video game on my smartphone?

Although the Lost Ark is not supported initially on smartphones, you can play the game on GeForce. The game streaming service allows you to play various games on any device. Install GeForce from Google Play Store and enjoy playing Lost Ark. And if there is a network delay, you can use a game booster.
Conclusion
The Lost Ark video game creates another world full of adventures and fulfilling side quests. It offers many in-game items you can gather through group raids or solo combats. Once you are into the game, you must share the highlight of your gameplay. AnyRec Screen Recorder will be an excellent function to set up an automatic game recorder and play without any interruption. You can use this software to record many adventure games. Try and download the free trial version of AnyRec Screen Recorder and capture desktop activities in high quality!
Related Articles: