Top 10 Barbie Dress-up Games to Develop Creativity for Kids
Nowadays, the games you can play are either full of stressful levels or full of unnecessary advertisements, which are difficult for children. Thus, barbie dress-up games are suitable for your kids, which will also develop the creativity and cultivate aesthetics. This post will show you Barbie dress-up games you can play on Windows, Mac, and Online.
Part 1: Top 10 Best Barbie Dress Up Games on Windows/Mac/Android/iPhone
The variety of Barbie dress-up games gives a unique experience per title. Among various Barbie games you could have imagined, most gamers probably never saw or heard of the licensed Barbie dress-up games. But in this part, you are about to learn other Barbie dress-up games and how you can download them on your device.
1. Barbie Magical Fashion
If you want to start with a typical Barbie dress-up game, Barbie Magical Fashion is the right one. It gives you various styles to dress the avatar, such as a mermaid, princess, fairy, and hero. It also allows you to design stunning outfits, including makeup, hairstyling, and glittery accessories. It is best to play if you have a little to play with on the game.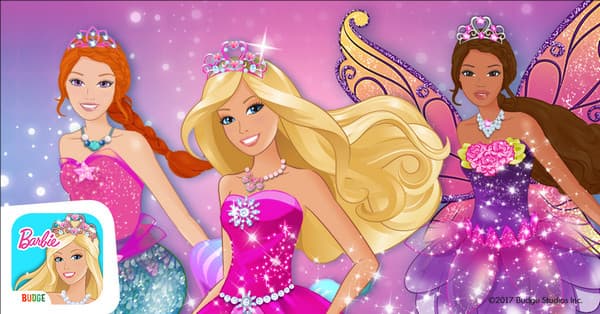 Features:
◆ Enchanting graphics for child-parent playtime.
◆ The app is free to download and compatible with Android and iOS.
◆ The tiara is customizable with glittery gems and expensive stones.
2. Barbie Fashion Closet
Another Barbie dress-up game you can download on Android or iOS is Barbie Fashion Closet. It is a free app for kids and adults that provides a simple yet attractive fashion collection. You can get to pick different Barbie characters such as Nikki, Rene, Teresa, and Barbie. Finish the game and collect all the dressed-up Barbie characters!
Features:
◆ Vast collection of makeup and hairstyles, like a ponytail and braid makeup kit.
◆ Win and collect rewards and expand fashion items.
◆ Screenshot feature to capture the stylish Barbie characters.
3. Barbie Dreamhouse Adventures
The Barbie Dreamhouse Adventures allows you to build your own dream house. The Barbie dress-up game enables you to design every room, go to pool parties, and do other hobbies like baking and dancing. If you want to see more characters on this Barbie dress-up, you can unlock them by purchasing the premium version.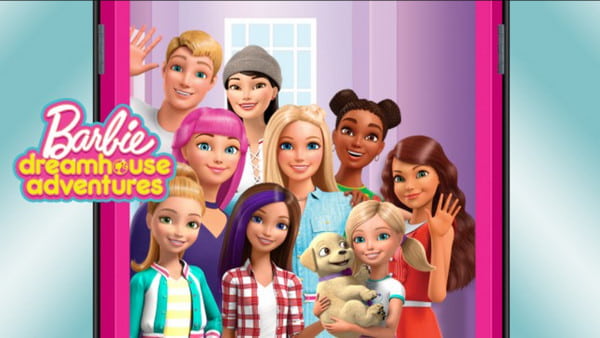 Features:
◆ Many activities are waiting for kids and adults.
◆ Allow users to engage with other players.
◆ The digital kitchen produces excellent recipes to make.
◆ The outfits extend to comfortable party clothing, etc.
4. Time Princess
This Barbie dress-up game revolves around a storyline about a princess searching for her grandfather. The plot goes as you need to dress up the character, exploring 18th-century Rococo beauty. If you want to experience a unique Barbie dress-up game, Time Princess is a great choice to connect with kids and other players.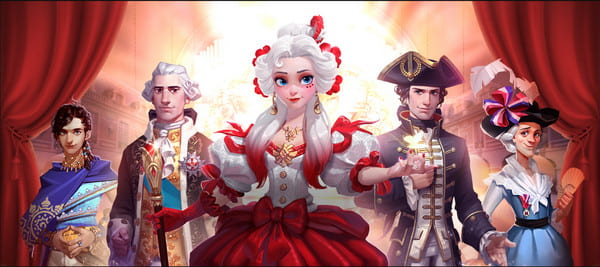 Features:
◆ A beautiful collection of attire and accessories.
◆ Various collectible kittens to fetch materials.
◆ Ancient environment for a unique setup.
5. Fashion Doll Makeover
With its rating of 4.3 in the App Store, Fashion Doll Makeover is a great way to pass the time. It is a complete Barbie dress-up game that offers six themes to design your character separately. All you need to do is thoroughly do a makeover of the princess before you can throw a big party. The app is available on iOS and Android.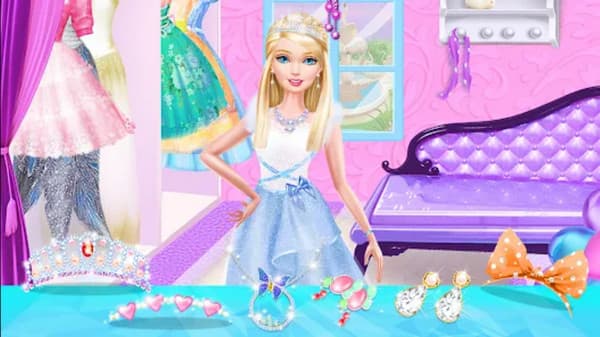 Features:
◆ Free to unlimitedly play.
◆ Screenshots can be shared and downloaded to the gallery.
◆ Vast wardrobe to make gorgeous fashion models.
6. Lip Art Makeup Artist
As was mentioned, Barbie dress-up games are all different. Like Lip Art Makeup Artist, you can focus on designing lips by applying different colors. To be a lip artist in this game, you need to do coloring with the best design the game offers.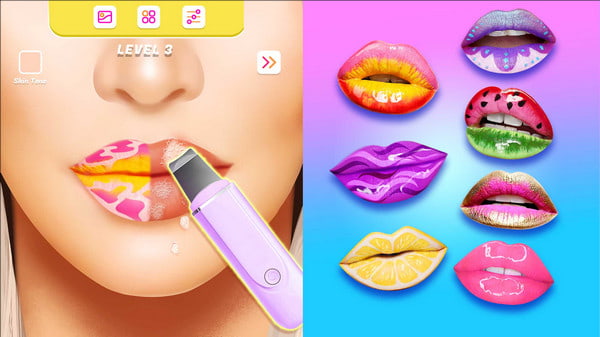 Features:
◆ Complete lip treatment before applying lipstick.
◆ More tools included, like brushes, lip balm, etc.
◆ Various stencils to fill lipstick to outline.
7. Barbie Storymaker
Barbie Storymaker is not precisely a Barbie dress-up game, but it is a moviemaker that allows the player to control Barbie, Ken, and other characters. The player can customize the sets and characters to make them smaller, more extensive, etc. This game aims to teach kids to learn some basic film techniques.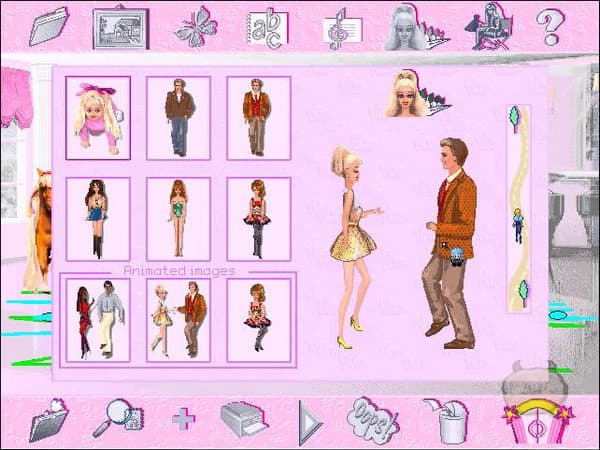 Features:
◆ Provide different setups.
◆ Allows characters to disappear.
◆ Great way to make a short film.
8. Barbie Horse Adventures
Thos Barbie dress-up game focuses on horseback riding. It allows players to control Barbie as she collects items while riding her horse. The game also provides minigames that you complete for additional rewards and to complete the quest.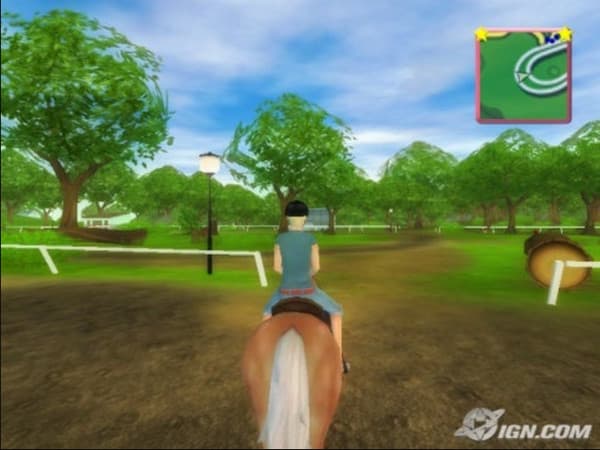 Features:
◆ Enjoyable playtime.
◆ Customizable characters.
◆ Easy to play with just some taps of your finger.
9. Hair Styles Fashion Girl Salon
As the name suggests, this Barbie dress-up game provides a salon where you design pretty hairstyles. With trendy hairstyles, you can come up with different styles, spa treatments, and complete makeovers.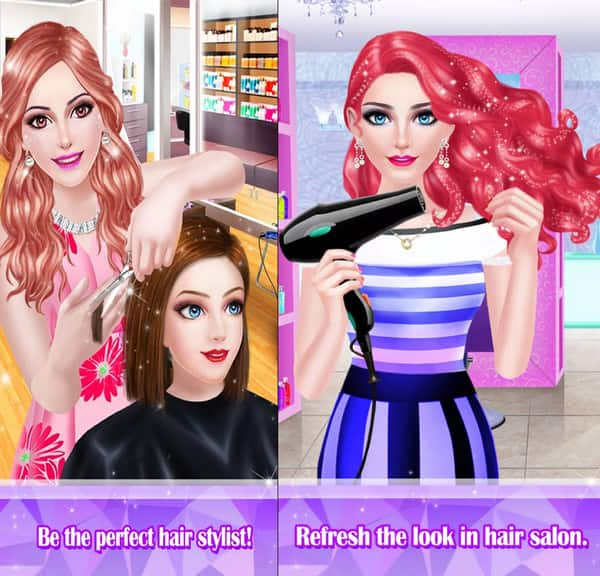 Features:
◆ A massive collection of accessories.
◆ Free to download and play.
◆ Creative style and color to apply to the avatar.
10. Barbie: Super Model
The last recommended Barbie dress-up game is a multiplayer educational game which is an excellent way to bond with a kid. The Super Nintendo Entertainment System made the game more reasonable with basic arcade-style routines.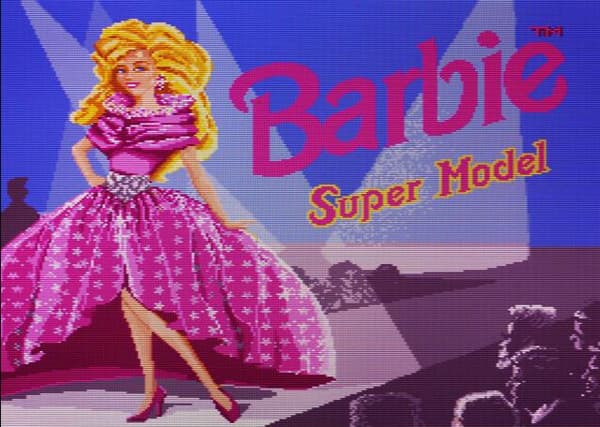 Features:
◆ 2-3 individuals can play.
◆ Cool graphic with easy navigation.
◆ A variety of clothing choices with different designs to dress the avatar.
Bonus Tips: How to Record Beautiful Characters on Barbie Dress Up Games
Do you want to record all your Barbie dress-up games? An easier way to get the job done is to use AnyRec Screen Recorder. This software captures onscreen activities with high-quality resolution. It allows you to customize the screen region to record the screen in a complete or selective area of your monitor. The best part is to save the video in many formats like MOV, MP4, WMV, and AVI.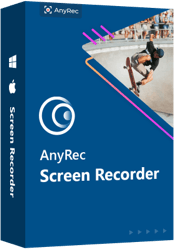 AnyRec Screen Recorder
Game recorder to record Barbie dress-up games with the best video quality.
Optimize the sound with noise cancellation and voice enhancement.
Editing tools provide practical elements, including text, numbers, etc.
Adjust the output settings, including the quality, format and frame rate.
Step 1.Download and install the software on your device. Once you launch it, click the Game Recorder button from the main menu. Click the drop-down menu and choose the window where your game is situated.

Step 2.Turn on the System Sound and Microphone if you wish to include commentary on the recording. You can do a soundcheck from the Preferences. Here you can choose the lossless quality and 60 fps frame rate to record steam games and other online games with high quality. After that, click the REC button to start recording the Barbie dress-up game.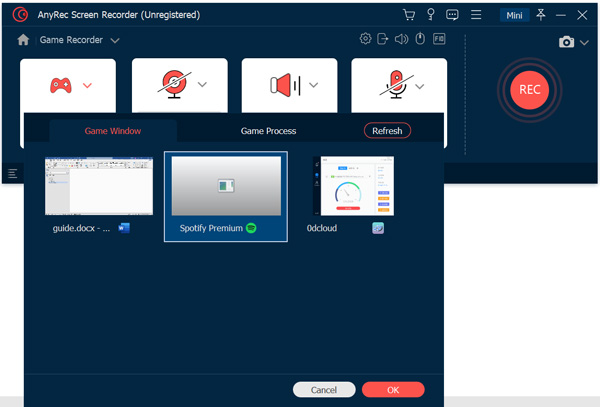 Step 3.Once you are already recording, you can click Widget provided on your screen. You can pause, stop, or minimize the widget to focus on recording. The widget can also perform a snapshot to take a screenshot of the ongoing recording.

Step 4.Once you are done recording, click the Square/Stop button. Trim the recorded video and browse for the designated file folder path. Click the Save button to export the recordings of barbie dress-up games. You can preview the file on the folder you have chosen or directly on the software.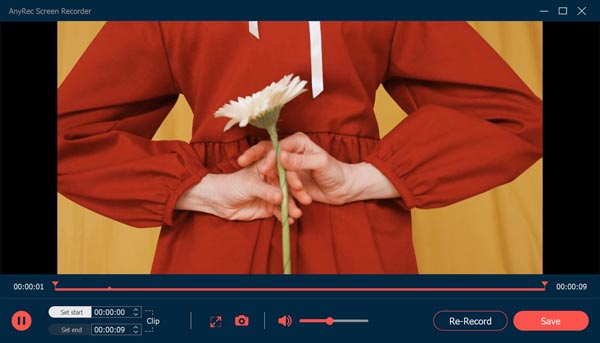 Part 2: FAQs about the Best Barbie Dress Up Games
Is there any barbie dress-up games Online?

Yes, of course. There are many online gameplay platforms, including Year Round Fashionista: Elsa, Icy Dress Up, TikTok Stars, Eliza Mall Mania, etc. You can also use web recorders to capture your gameplay online.

How many different Barbie types are there?

There are about 170 different dolls with various skin tones, designs, and characters in barbie dress-up games. As the company targeted children, they went to create a diversion so the kids could see themselves in a doll.

When was Barbie first introduced?

Modern it may seem, but Barbie was initially debuted on March 9, 1959, at New York Toy Fair. At first, people were skeptical because the Barbie was not the same as an ordinary toddler doll.
Conclusion
Playing Barbie dress-up games does not make you less of an adult. More or less, it is a good thing to pass the time or play with a kid. If you want to record onscreen gameplay, AnyRec Screen Recorder is an excellent choice for a recorder. You can try the free trial version and find the best experience with AnyRec.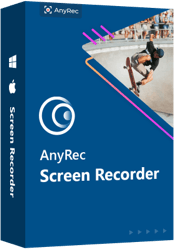 AnyRec Screen Recorder
Record all computer video and audio activities without being detected.
Game recorder to record Barbie dress-up games with the best video quality.
Optimize the sound with noise cancellation and voice enhancement.
Editing tools provide practical elements, including text, numbers, etc.
Adjust the output settings, including the quality, format and frame rate.
Related Article