10 Games Like Terraria You Must Try if You Like Adventures Games
Terraria has gathered thousands of players as it provides the best retro-style action game for around ten years. So, if you want to try some new games, this post will give you the top ten games like Terraria to meet your freshness. No matter the adventure games, RPG games, or pixel games, you all can find what you want in this list of games like Terraria.
Part 1: A Brief Introduction to Terraria
Terraria has a visual charm that draws nostalgia, which many players find irresistible to play. The proper mix of genre and versatility makes this game a monster in terms of popularity among gamers. Up until now, the support it receives amounts to more unique crossover events and mods, making the game more entertaining and worthwhile to play. The only problem you can face is that there is no free way to play, and you need to purchase the game to experience it. However, with its thousands of reviews, you can invest in Terraria to explore its continuing momentum.
Bonus Tips: How to Keep the Joy Moment in Terraria
Do you want to share a highlight of playing game similar as Terraria with your friends? You can record all your favorite game parts with AnyRec Screen Recorder. The software has a user-friendly interface for recording onscreen activities. It saves the output files in the best quality with different video formats like MP4, MOV, WMV, etc. Moreover, it allows you to add a voiceover with a microphone while recording the system sound. Try AnyRec Screen Recorder on Windows or macOS for a better gameplay recording.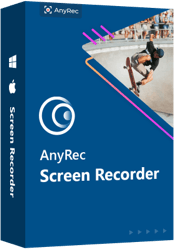 AnyRec Screen Recorder
Capture gameplay in games like Terraria with no recording time limitation.
Enable users to use other functions during recordings like schedule and screenshot.
Configurable video and audio settings like frame rate, bitrate, and resolution.
Support recording other onscreen activities like business meetings, tutorials, etc.
Part 2: Top 10 Games Like Terraria
Playing Terraria can bring you to the very first game you ever played. Its adventure genre excites you to explore and discover more unique loots. If you are looking for games like Terraria, you are in the right place! Read the top ten games similar as Terraria below.
1. It Lurks Below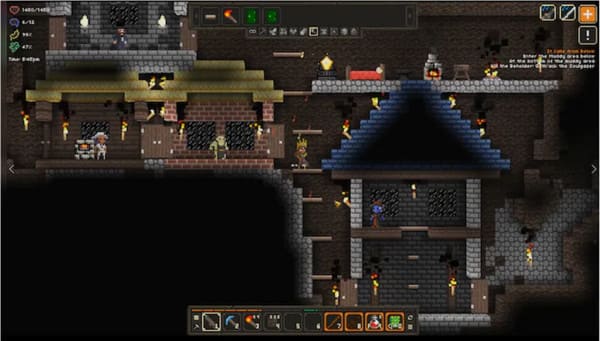 A retro game is the Terraria alternative offers a mechanical depth and more RPG mechanics. The It Lurks Below is made by David Brevik, the creator of Diablo and Hellgate: London and Marvel Heroes. It has the classic bite of combats and survivals, which the player's chosen character will manage.
Features:
◆ Include other activities like farming and building objects from scratch.
◆ Dungeons and mysterious places to explore in search of gold and new things.
◆ Customizable characters and different classes to choose from.
◆ The Creative Mode allows players to build stuff or unlock recipes.
2. Craft the World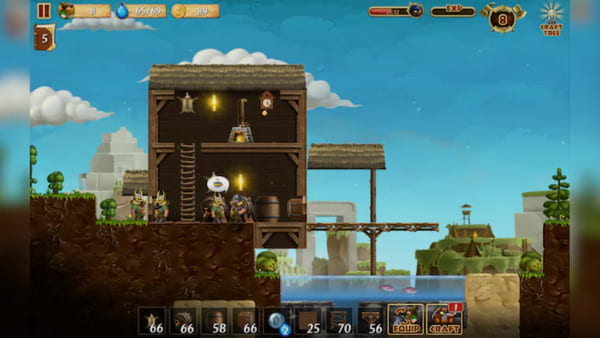 If you like the idea of crafting, this game like Terraria, is suitable for you. It focuses on crafting weapons, food, and buildings with the help of a group of dwarves. The fact that you need to defend and protect your possessions from the enemy makes Craft the World more worthwhile to play.
Features:
◆ Enable players to build colonies both above and underground.
◆ Provide essential elements for defending like traps and defenses.
◆ Gear out the dwarves to defend and build your base.
◆ God's eye view to see the game's entirety and access all tools.
3. Scrapnaut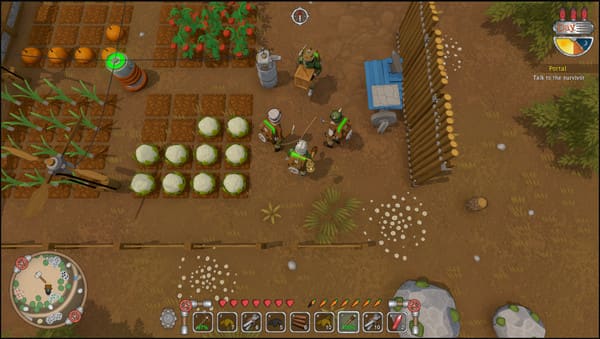 This game is similar as Terraria takes you to a 3D environment where a player has the freedom to build a base on biomes and gather the needs you need throughout the game. The best part of Scrapnaut is you can play with four more players to fight monsters and divide duties.
Features:
◆ Funny enemies to fight while carrying out duties.
◆ Include farming food and exploring the wastelands.
◆ No bugs in the game, even though it is still unpolished.
◆ Work in progress which means more updates from the developers.
4. Minecraft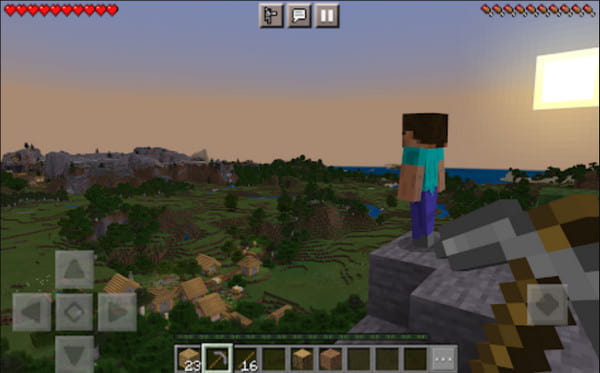 Of course, Minecraft is one of the most loved games like Terraria. Given that it is a pixelated game, it also has a child-friendly environment where you need to craft to survive. Minecraft is known for its Creative Mode, where the gamer can create castles, experiment with blocks, and more.
Features:
◆ No restrictions in crafting.
◆ Challenging levels for more engaging fights.
◆ Support multiplayer for up to 10 friends.
◆ Servers allow thousands of players to play together.
5. Gnomoria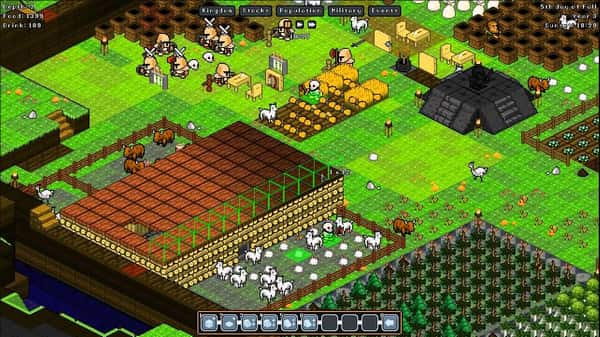 The concept of this game like Terraria is to help a small group of gnomes build a thriving and bustling kingdom. You can rebuild ruins and craft items needed for structures, traps, and objects.
Features:
◆ The game can start with different plots.
◆ Various workshops to craft weapons and items.
◆ A player can build a military for invasions.
◆ Everything in the environment is destructible.
6. Oxygen Not Included
Suppose you are looking for games like Terraria with a darker theme; Oxygen Not Included is the best. Unlike Terraria, this game instructs the gamers to produce gases and waste rather than the classic farming style.
Features:
◆ Make the game more challenging without granular control.
◆ Excellent fluid physics in aesthetic details.
◆ Excellent fluid physics in aesthetic details.
◆ Let players do combinations to turn items into gold.
7. Planet Centauri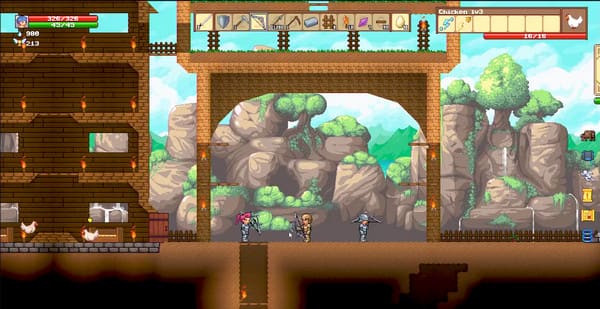 Another 2D game like Terraria that you must try! Planet Centauri has unique tricks, which makes it one of the Terraria alternatives you can try. You can capture creatures and train them to level up. Moreover, the craft enhancements allow you to customize spells and power gears.
Features:
◆ Friendly NPCs that help to build a village with various duties.
◆ Allow players to craft their weapons or obtain them from hidden dungeons.
◆ Monsters turn to new companions and level up through adventures.
◆ Special armors have higher rarity, stronger, and unique effects.
8. Forager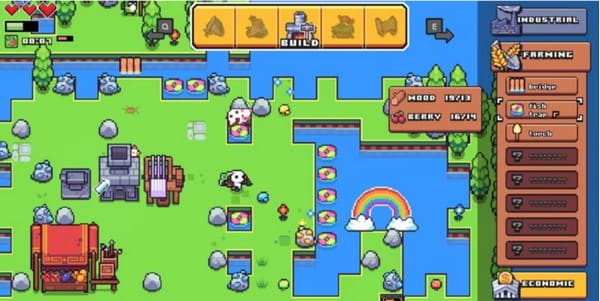 Forager is an idle game like Terraria that will actively let you play for hours. It has a smooth but cube-like interface, giving you a sweet nostalgia while exploring and raiding dungeons. Expand your city through a continuous gathering of items!
Features:
◆ Adorable characters and a virtual world.
◆ Challenging quests and battles.
◆ Rare weapons in hidden dungeons.
◆ No lags and buffering.
9. Starbound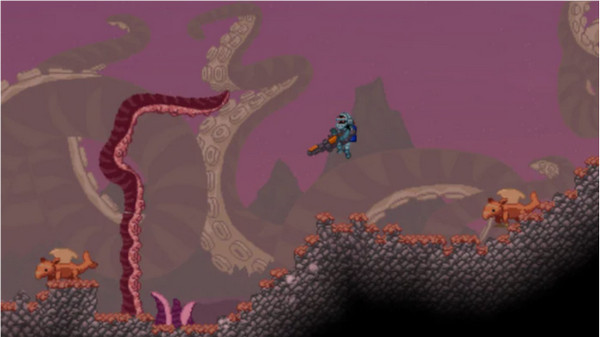 When you play Terrarai, and like this game, you will feel nostalgic for its retro theme. Of course, Starbound offers you a fun adventure to travel to vibrant planets and space.
Features:
◆ Players can expand their territory in the universe.
◆ Revolve in epic-fantasy theme.
◆ Available on various devices like Xbox, PS4, etc.
◆ Customizable characters and weapons.
10. Astroneer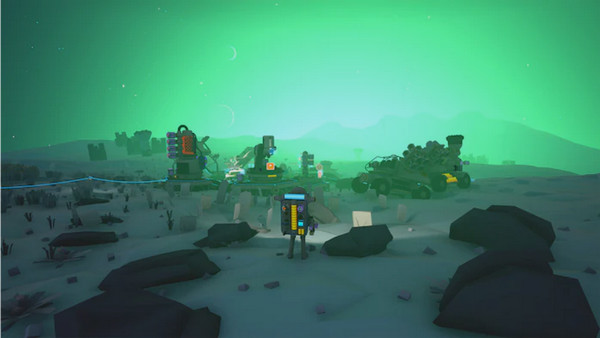 The last recommended game like Terrraria is Astroneer with the same concept as Starbound. However, instead of a pixelated 2D design, Astroneer has 3D with a dark pastel theme. The story revolves around seven planets representing different biomes.
Features:
◆ Space backpack allows to vacuum materials and uses them to craft items.
◆ Vehicles that enhance adventure and exploration.
◆ Secret hideouts with rare findings.
◆ A stylish environment with a smooth maneuver.
Part 3: FAQs about Games Like Terraria
Which device can I play Terraria?

You can play Terraria on your mobile devices and computers. For Android and iOS, you will need the 5.0 version with 1GB of RAM for graphics compatibility. At the same time, you need at least a memory of 2.5GB when you play Terraria on computers.

What is the difference between Terraria and Minecraft?

Although the two games are much alike regarding pixelated environments, Terraria focuses more on adventures and battles. At the same time, Minecraft has centralized crafting and building

Is Terraria free?

Considering that it is one of the longest-running games, Terrarai is unfortunately not free to play. The price varies on the device you install the game, starting from $9.99 to $29.99.
Conclusion
Finally! After having an adventure in the Terraria world, you have the idea of games just like it. You can also find more games like Terraria that are free to access on computers like smartphones. Moreover, keep all the game's highlights by using a game screen recorder like AnyRec Screen Recorder. Free download the best screen recorder now!
Related Article