AnyRec Screen Recorder
Record screen, audio, webcam, gameplay, online meetings, as well as iPhone/Android screen on your computer.
2 Ways to Record Warzone (COD) Gameplay with 4K and 60 FPS
As we all know that Warzone 2 is coming out, so many people want to record Warzone gameplay to show they are playing the new game version. And there are also many people who want to make a tutorial to introduce this new game version. So, to help you get the best quality video, this post will introduce you to 2 common ways to record Call of Duty Warzone gameplay. Just read and see how to record the best game materials.
Part 1: How to Record Warzone Gameplay with AnyRec Screen Recorder
If you want to record, edit, and share your own Warzone gameplay to YouTube, Twitch, and other platforms, you can use AnyRec Screen Recorder. Most successful game streamers will upload high-quality gameplay in 4K and 60 FPS. And this could be easily done with AnyRec Screen Recorder.
The game recording software can record Call of Duty game on high-end and low-end computer without any lag. Every move and every shot in the game will be recorded fluently with it.
You can record Warzone on PC and Mac with both game sound and your voice. So, you can capture the slight game sound as well as the exciting sound you shout to the microphone. Moreover, you can turn on webcam to capture Warzone gameplay with your face too.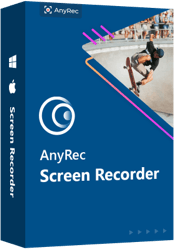 AnyRec Screen Recorder
Record the Warzone gameplay up to 4K 60FPS.
Have the 60 FPS video to make sure the game with no lag.
Capture the microphone and system sound very clearly.
Add a notation to the video if you want to make a Warzone tutorial.
No maximum time limit not watermark.
Step 1To capture gameplay videos, you can start the game on your computer first. Run AnyRec Screen Recorder. Then click the Game Recorder button from the main screen.

Step 2Choose the source from the dropdown list from the Select the game button. And choose the Call of Duty game window.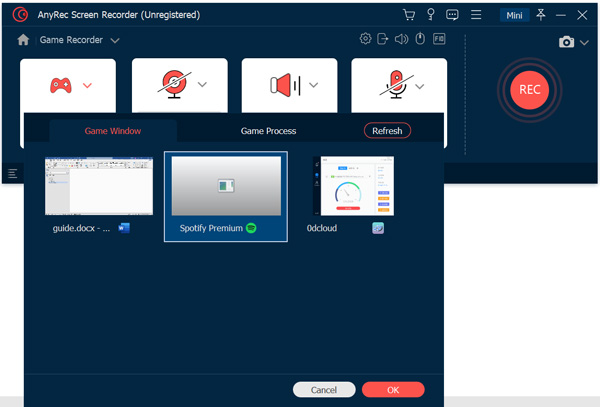 Step 3Click the Setting button with a gear icon to select the frame rate, output format, and video quality. So you can record Warzone gameplay with high resolution. After that, you can click the OK button to save the changes.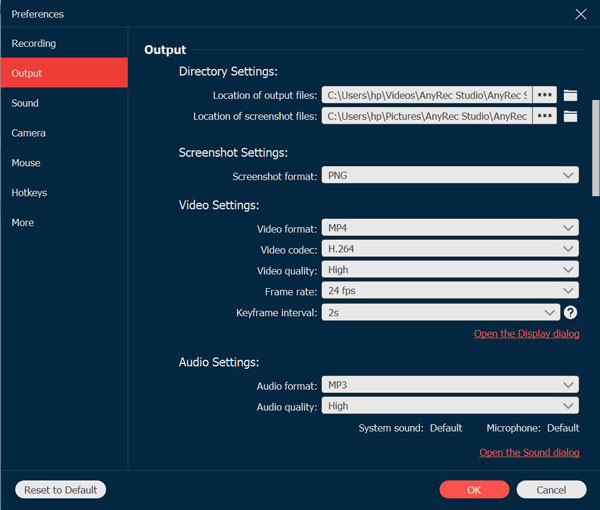 Step 4If you want to record yourself playing Warzone gameplay video, you can also overlay the webcam video on the game footage. Just enable the Webcam option. To capture in-game sound effects, music, and dialogue, you need to enable the System Sound option and the Microphone option. By doing so, you can capture Call of Duty gameplay video and audio at the same time. .

Step 5Click on the REC button to start recording the gameplay before playing the files. It will start after a 3-second countdown.

Step When you captured the gameplay video, you can click the Stop button to preview and save the recording. Here you can click the Advanced Trimmer button to trim unwanted clips. Moreover, you can edit COD gameplay video with video compressor, file converter, and more.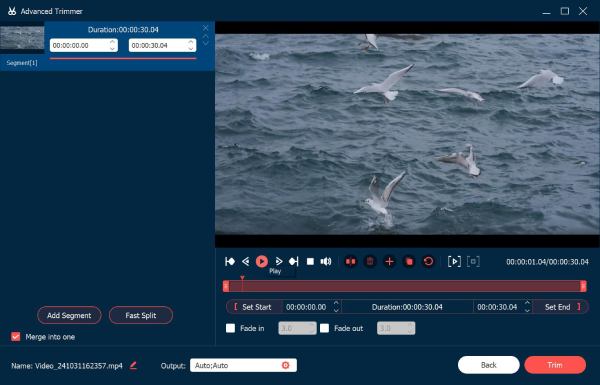 Part 2: Record Call of Duty Gameplay with Xbox Game Bar
Xbox Game Bar is introduced as native recording software that can capture almost all gaming activities while playing on Windows 10. It is also considered as the most convenient choice to record gameplay. Here are the steps to record Warzone gameplay with Windows 10 Game Bar:
Step 1Click the Start button on your computer. Then click the Gaming button from Settings. Move to the Captures tab. Now you can customize recording settings. In audio settings, you can adjust quality and volume. In video settings, you can choose to record a 60fps video or 30fps and make the quality standard or high.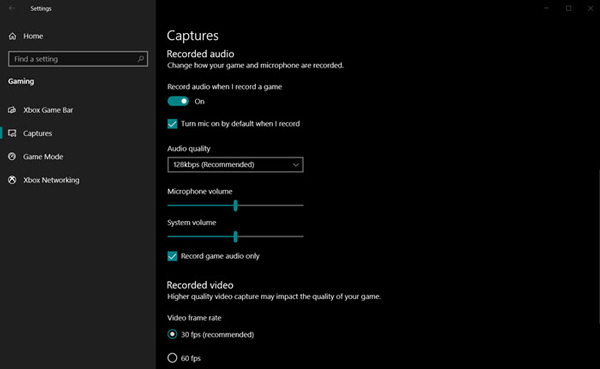 Step 2After all settings are done, you can launch Xbox Game Bar by pressing the Windows + G keys. If you have connected an Xbox console to record game on your computer, click the Xbox button.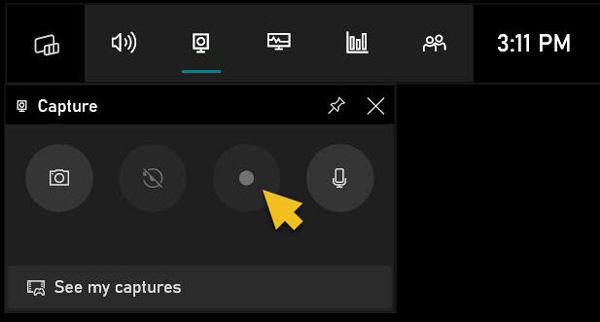 Step 3Click the Start button to start recording Warzone game video when you are playing. Click the Stop button to finish Call of Duty recording. Otherwise, you can use the shortcut, which is Windows + Alt + G keys to start and stop recording.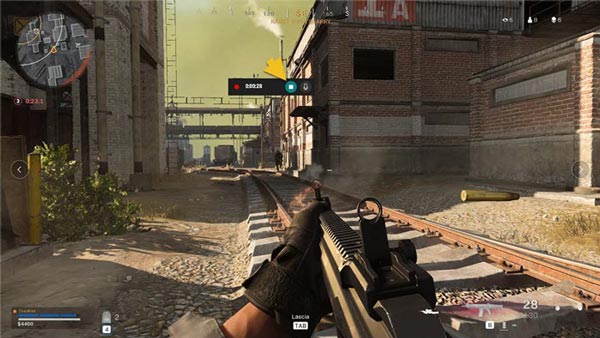 Xbox Game Bar can meet your basic requirements but has some limits, like only being able to record the full screen, and not supporting webcam recording. The maximum recording time limit is up to 2 hours. And it is incompatible with Windows 8/7. If you just want to record a short Warzone gameplay clip on Windows 10/11 less than 2 hours, it is a good choice. But if you want a more specific game video especially when you record DOTA, LoL, and games like these, it would be best to use AnyRec Screen Recorder.
Part 3: FAQs about Warzone Gameplay
Can I watch replays of Warzone games?

Yes, you can. All replays are uploaded to the Warzone service and give you a detailed post-game report for you to look through. And once a replay is loaded you can Pause, Play, or Fast-Forward. You can also see all players and the entire map.

Is Warzone 1 shutting down?

Yes, it is. Unfortunately for fans of the first Call of Duty battle royale, Warzone began shutting down. But the Warzone Second will come out at 10 am CT on Nov. 16.

Does Warzone free-to-play now?

Yes, it does. No matter whether it is Warzone 1 or Warzone 2, they are both free-to-play. You do not have to purchase the game to play. But there are also many purchase-in-game items
Conclusion
When you have finished reading this post, you must know how to record Warzone gameplay. Now, you can capture your game and upload it to social media to share your highlight. And for the best video quality and video output, it would be best to use AnyRec Screen Recorder to record your Warzone gameplay. No mention that you can even directly share the video with the other sites with it.
Related Articles: