3 Ways to Record WoW Gameplay – Save Memory in Land of Orcs
In the Land of Orcs, many people want to record World of Warcraft gameplay like raiders, going to the dungeons, and many game activities. And what's more, there are also many people who want to be WoW game streamers or YouTubers. They also need to capture the game to make a video. Luckily, this article will give you three methods to teach you how to record the best WoW gameplay.
Part 1: Use AnyRec to Record Quality and Long WoW Gameplay
If you want to capture the WoW gameplay, professional software is better than the built-in recorder. And for better quality and recording experience, you can use AnyRec Screen Recorder. If you want to record a PC game, the most important things are the resolution and whether it has lagged. You can be ensured that there is no lag during the recording, and you can record the video up to 4K when you use AnyRec Screen Recorder.
There are also two important features of WoW gameplay. If you want to be a game streamer, this recorder will give you webcam recording and audio recording features. You can record the game and yourself at the same time. And you can choose to record external audio if you want to do some narration.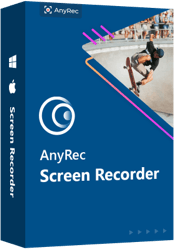 AnyRec Screen Recorder
Record WoW gameplay with hardware acceleration up to 4K resolution.
Capture the webcam and the game screen at the same time.
Give you smooth gameplay without any lag during the recording time.
Add an audio track after recording or record a narration during the recording.
Here are the steps to use AnyRec Screen Recorder to record World of Warcraft gameplay:
Step 1.To capture gameplay videos, you can start the game on your computer before clicking the Game Recorder button.

Step 2.Choose the source from the dropdown list from the Select the game button. And choose your World of Warcraft game window.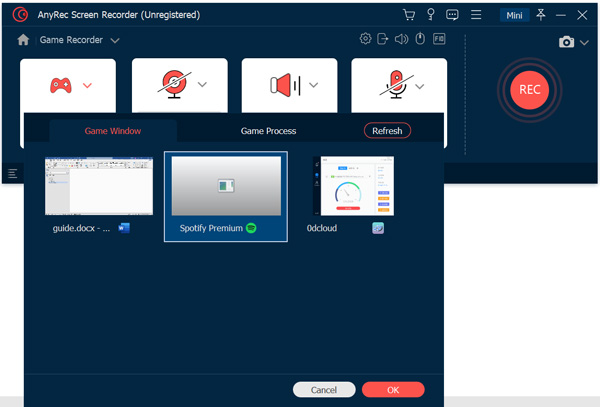 Step 3.Click the Settings button with the gear icon to select the frame rate, output format, and video quality you want to record. After that, you can click the OK button to save the changes.
Step 4.You can also overlay the webcam video on the game footage by enabling the Webcam option. To capture in-game sound effects, music, and dialogue, you need to enable the System Sound option and the Microphone option. So you can capture World of Warcraft gameplay game video and audio simultaneously.

Step 5.Click on the REC button to start recording the WoW gameplay before playing. It will start after a 3-second countdown.

Step 6.When you captured the gameplay video, you can click the Stop button to save the recording. Later, you can preview and edit the recorded game video before clicking the Save button.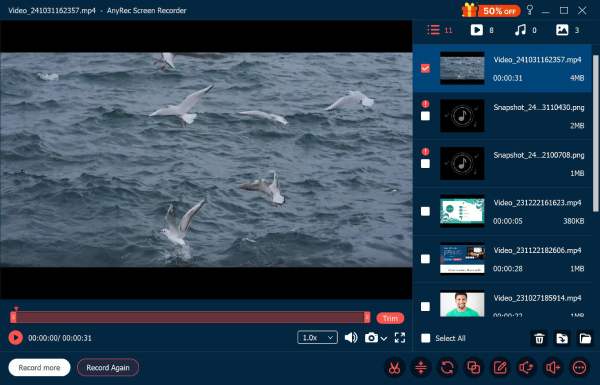 Part 2: Keep Short Game Moments with Xbox and QuickTime
Sometimes, if you want to record a short clip in World of Warcraft, you can use the built-in recorder on Windows and Mac. Unlike the long WoW gameplay, the short clip can keep the good moment in the game more convenient. You do not have to prepare the third-party software, instead pressing some keys to start recording the moment quickly. But the Mac system must have the M1 to run WoW.
1. Windows – Record World of Warcraft with Game Bar
If you are a Windows 10 user and want to know how to record short WoW gameplay, you can use Xbox Game Bar DVR, which is a built-in recorder to capture games on your computer and requires no downloading or installing. You cannot only use this to record Xbox games but also other programs in Windows.
Step 1.Launch WOW on your PC and hold the Windows and G on the keyboard. Click the Yes, this is a game button on the pop-up window.
Step 2.Start recording World of Warcraft gameplay by pressing the shortcut key Windows + Alt + R. Also, you can directly click the Start button to begin recording.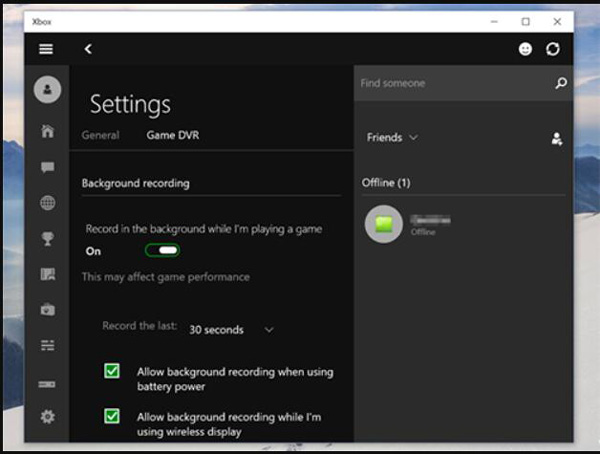 2. Mac – Record WoW Gameplay Video with QuickTime
If your computer is Mac, you must have QuickTime installed, which can export video with high quality without any time recording length limitation. It is a media player as well as a recorder. You can use it to record World of Warcraft gameplay. You should note that QuickTime will grab audio from the system and your microphone at the same time. In other words, you are not allowed to record the sound and screen respectively.
Step 1.Launch QuickTime and click the New Screen Recording button. Then you will see a recording tool.
Step 2.Load World of Warcraft on your Mac computer. Go back to the Screen Recording screen and click the Recording button to capture the gameplay.
Step 3.Click the Stop button. Then click the Save button to save your recording to MOV, MP4, and more.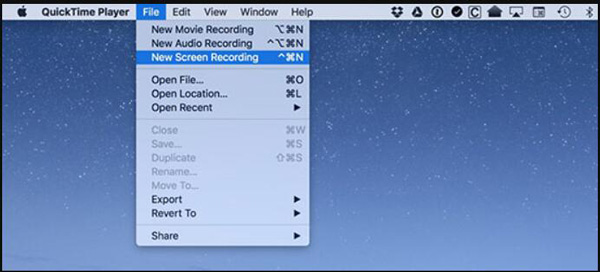 Part 3: FAQs about World of Warcraft Gameplay
What does FPS mean in gaming?

FPS stands for frames per second and is used to describe how smoothly a video or video game is playing. With a higher FPS value, you can play your gameplay smoothly. AnyRec Screen Recorder allows users to capture their gameplay up to 60 FPS with hardware acceleration technologies.

How can I record WoW gameplay like YouTubers?

First, you should use a high-performance HD game recorder that records your gameplay in high quality. You can also use add your face and narration with this software. So, you can record games on AnyRec Screen Recorder which could do the above, and upload them directly to YouTube.

Is World of Warcraft free?

World of Warcraft has a Starter Edition that you can try to play for free up to level 20. So, if you want to record the WoW gameplay after level 20, you have to pay and purchase a subscription.
Conclusion
So, you must have learned how to keep a good memory of the Land of Orcs. You can choose the way you like to record the WoW gameplay. But if you want to make a quality video, you should choose AnyRec Screen Recorder. This software could help you record a long video and give you many editing tools to make your video perfect!
Related Articles