2 Ways to Record 3DS Gameplay with/without a Capture Card
There is no default Nintendo 3DS recoding or tracking function. If you want to record 3DS gameplay, you can prepare a 3DS capture card. It can capture 3DS video and audio footage to your computer. However, Nintendo 3DS capture cards are not available in all countries. Only if you live in the USA, Germany, or Japan can you buy a 3DS capture card online or send the console back to the company for an extra USB port (Mini).
If you prefer to record 3DS gameplay without a capture card, it is also possible to achieve the goal. Just emulate or mirror 3DS to the computer screen. Later, you can use a 3DS recorder to capture Nintendo 3DS gameplay for YouTube, Twitch, and other platforms.
Ready to create your first Nintendo 3DS gameplay video? Just read and follow.
Part 1: How to Record 3DS Gameplay without a Capture Card
To connect 3DS to your computer wirelessly, you can install BootNTRSelector on the 3DS SD card. Install it in FBI. As for Nintendo Old 3DS, Old 3DS XL, and Old 2DS devices, you can use desktop remote streaming software, such as PinBox, Snickerstream, and more.
After streaming games from 3DS to PC, you can use AnyRec Screen Recorder as your 3DS gameplay recording software. You can record 3DS game videos for YouTube and other platforms directly. Don't worry whether the game recording will slow down your computer. Being equipped with the advanced GPU acceleration technology, you can record Nintendo 3DS gameplay video and audio with no lag. There are also many screen recording and editing features you can explore.
1. Record 3DS/2DS gameplay with audio in MP4/AVI/WMV/FLV, etc.
2. Record yourself and the 3DS game video with voiceover.
3. Add annotations to your 3DS game recording in real time.
4. Use hotkeys to screen capture 3DS games immediately.
5. No quality loss or slow down issues.
Step 1.Stream the 3DS game console to your computer wirelessly or via a mini USB port. You can use the default 3DS viewer to check the displayed resolution.
Step 2.Free download, install, and launch the screen recorder for 3DS. Choose Video Recorder on the main interface.

Step 3.Set the screen capture area, webcam, and internal/external audio for 3DS game capture. You can click Settings to change output settings, set hotkeys, and make other changes if necessary.

Step 4.Click REC to start recording on 3DS gameplay. You can add annotations and screenshot on 3DS gameplay while playing.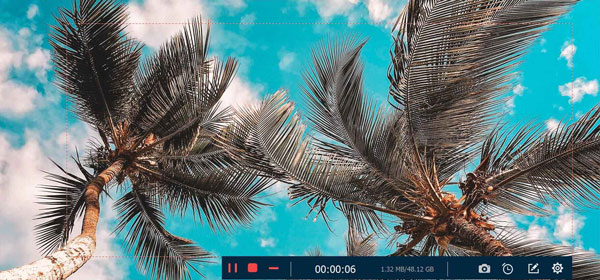 Step 5.When you want to finish the Nintendo gameplay recording, you can click Stop. In the Preview window, you can delete video clips with its video trimmer.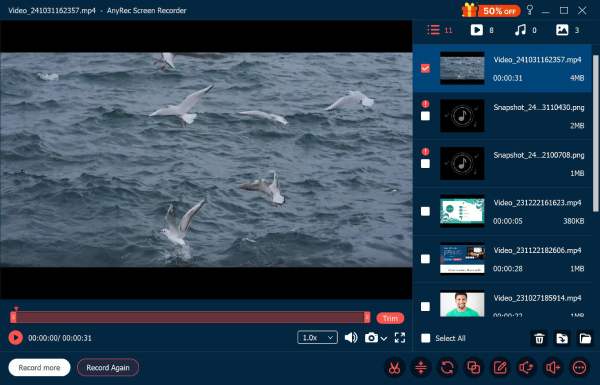 Step 6.Click Save followed by Next to record and save 3DS gameplay into MP4 video. Or you can record 3DS game video to YouTube in Recording History.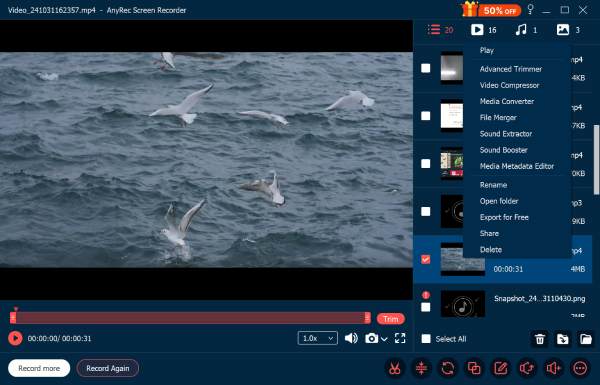 Part 2: How to Record 3DS Gameplay with a Capture Card
First of all, you need to buy yourself a Nintendo 3DS capture card. Which one can be your best 3DS capture card 2023? Considering the price, quality, performance, durability, and many other components, Elgato HD60 S Capture Card 1080p is recommended.
Most Nintendo 3DS games can be captured, as well as Xbox One games, PS5 games, and more. You can buy this Nintendo 3DS game capture card on Amazon, eBay, and other online shops. By the way, Katsukity and Loopy 3DS capture cards are also good to use. Here will record 3DS gameplay with Elgato as an example.
Step 1.Install your Elgato HD60 S capture card to a 3DS game console and computer.
Step 2.Connect the 3DS input port to the output port of your monitor with an HDMI cable.
Step 3.Connect the 3DS capture card to your computer with the USB port.
Step 4.Use the Elgato HD60 S software to record 3DS with the capture card installed.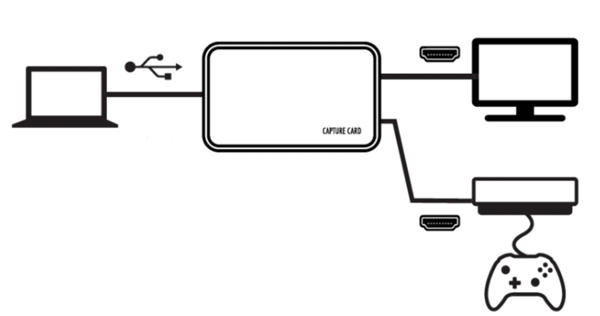 Part 3: FAQs of 3DS Gameplay
What is the cheapest way to record 3DS gameplay?

You can use your Android/iPhone or digital camera to capture 3DS gameplay. However, you need to pay attention to background noise and shaky video problems. Use a tripod and adjust the light to capture 3DS gameplay without buying anything.

How to record a 3DS screen and handheld at the same time?

The NTR CFW capture method works. Moreover, you need to plug an audio cable to record a 3DS game video with audio.

How to install homebrew on 3DS?

To record 3DS gameplay with homebrew, you need to navigate to the preparing your SD card section. Install IronFall. Set up homebrew on your system via tubehax or ninijhax. Download and install ironhax installer. Follow the on-screen instruction to complete the process.
Conclusion
Compared with other game consoles, Nintendo 3DS doesn't have the default game recording function. You can use a 3DS capture card or desktop screen recorder to record 3DS gameplay to your computer. The latter solution requires the NTR CFW gameplay streaming method. After streaming the 3DS game to the PC screen, you can record and edit the 3DS game video on Windows and Mac. The YouTube sharing feature allows users to record 3DS game videos to YouTube in one stop. If you want to know more about the 3DS screen recorder software, you can free download it and have a try right now.
Related Article