How to Record Roblox Gameplay with Voice on Windows/Mac/Chromebook
After you have created your own game on Roblox or cleared any Sandbox game similar to Minecraft, you may want to record Roblox gameplay as the memory or upload it on social media platforms to share the highlights and wonderful moments with others. Since it's a multiplayer online game, you should record all the time while playing Roblox with others to not miss any interesting moments. You can use the built-in Roblox recorder for easy recording. Moreover, there are also alternative ways to capture Roblox game video and audio on different devices. Just read and follow.
Record Roblox on Mac and Windows without Time Limit
AnyRec Screen Recorder is an easy-to-use and professional Roblox recorder to help you capture Roblox gameplay with high quality and frame rate. With a customized screen region, you can choose to play Roblox with windowed mode, selected region, or full screen freely. The built-in game recorder allows users to screen record on Roblox without any lag. Moreover, you can record yourself and Roblox game video with voice at the same time. The webcam and voice recording supports are available to use. Here're the main features of the Roblox recorder software.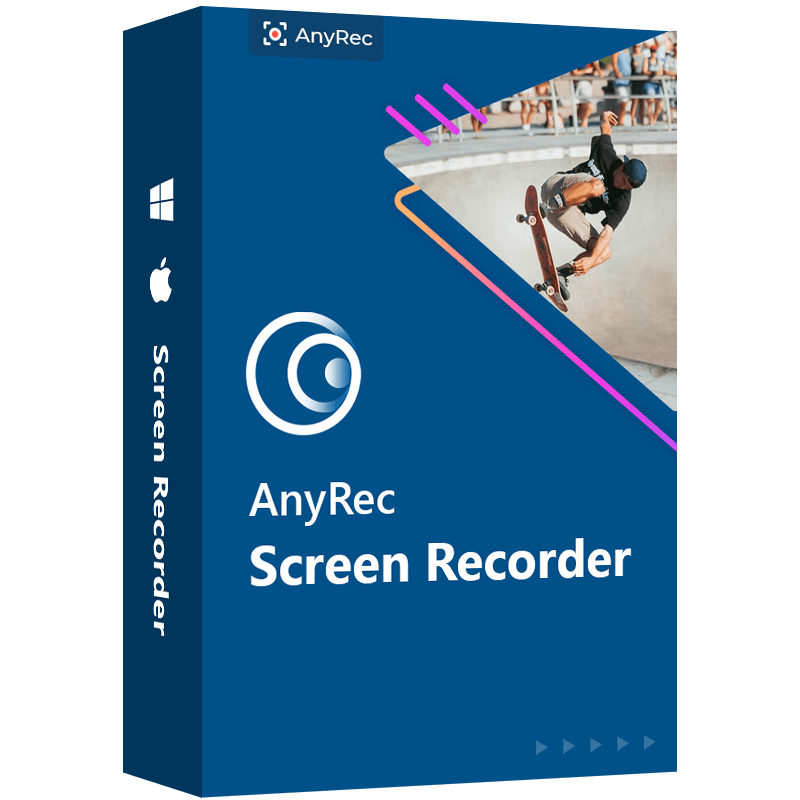 AnyRec Screen Recorder
Record Roblox gameplay video and audio up to 4K 60FPS.
Provide the microphone and webcam inputs to record yourself playing Roblox.
Get advanced trimmer, video cropper, video compressor, and more tools after recording.
Save or share your Roblox game recording to YouTube, Twitch, and other platforms quickly.
No maximum time limit. You can pause and resume game recording freely.
Step 1.Start the Roblox Game Recorder
Free download and launch AnyRec Screen Recorder on your Windows/Mac. Click the Game Recorder button on the main interface to open the recording function.

Step 2.Customize the Recording Settings
Choose the Select the Game option to select the desired Roblox gameplay to capture. To record Roblox with your voice and the game music, you should turn on the Microphone and the System Sound icons with the desired volume. Moreover, you can turn on Webcam to record Roblox game with your face too.

By clicking the Setting button and choosing the Output button, you can also change the video format, codec, resolution, frame rate, etc. Moreover, you can set custom hotkeys to record on Roblox in the Hotkeys pane.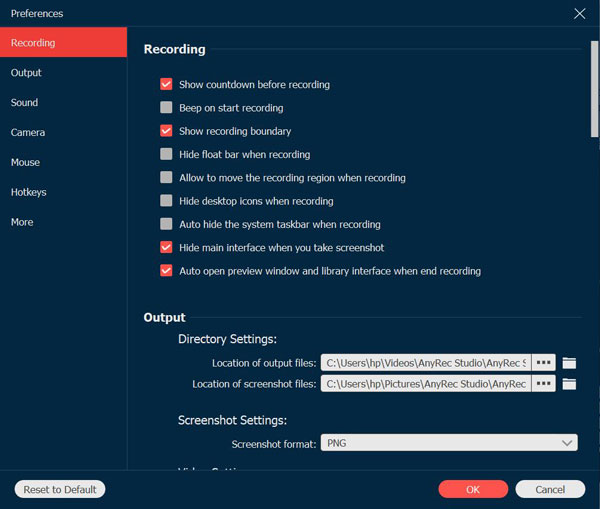 Step 3.Start Recording Roblox Gameplay with High Quality
After saving the settings, you should click the REC button to start the recording. You can also press the Ctrl+Alt+R buttons on the keyboard to start recording while playing Roblox gameplay at any time.

Step 4.Save the Recordings on Your Computer
Click the Stop button to finish the recording. In the Preview window, you can click the Advanced Trimmer button to shorten a Roblox recording based on your need. Moreover, you can compress, merge, and convert your Roblox game recording video. Just head to Recording History and click the Tools button to get all those editing tools.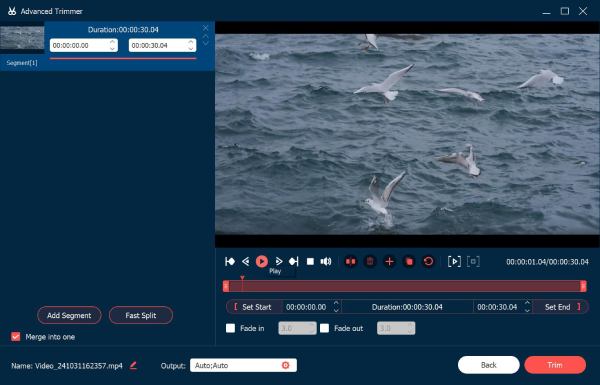 Screen Record Roblox to MP4/WMV for Free on Your Computer
If you just want to record gameplay video for hours, you can also take a look at AnyRec Free Online Screen Recorder. It is a free online screen recorder that can capture all games on your computer screen. Although it doesn't have the designed game recording mode, it can also provide HD resolution for Roblox gameplay recording. In short, you can capture Roblox game to MP4 and WMV format for free.
Step 1.Navigate to the website of AnyRec Free Online Screen Recorder. Click the Record for Free button to download the launcher and start the Roblox recorder.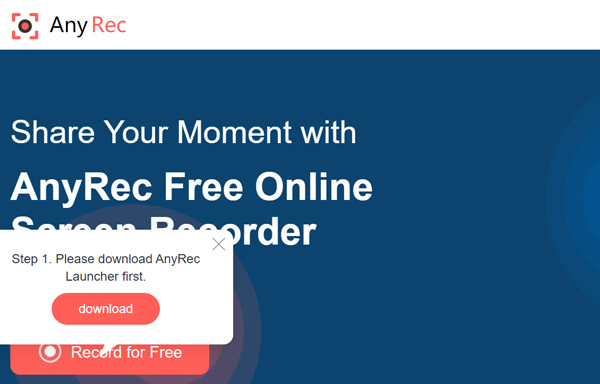 Step 2.Then pull the borderline to change the selected region. You can start the Roblox gameplay for better adjustment. After that, turn on the System Sound to record the game voice. You can also turn on the Microphone and Webcam to record Roblox with your voice and face.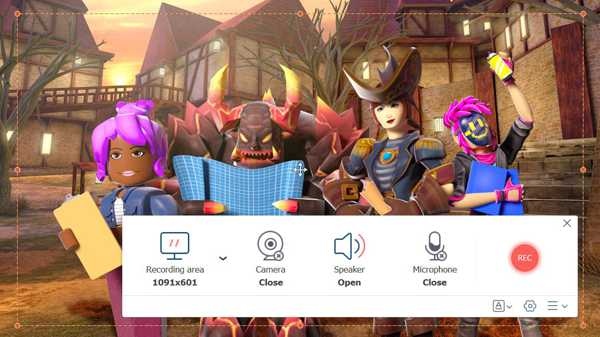 Step 3.Click the Settings button to adjust the output video format, codec, quality, etc. Then go back to the main interface and click the REC button to start.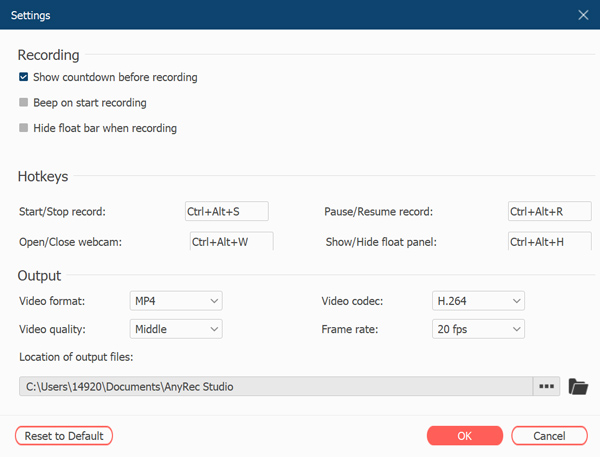 Step 4.When you want to stop recording Roblox, you can click the Stop icon. And the Roblox MP4 recording video will be saved on your computer immediately.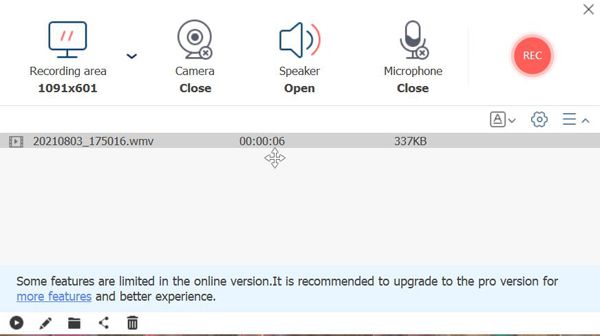 Part 3: Record on Roblox on Windows with the Built-in Recorder
Yes, there is a default Roblox recorder you can use. If you want to record full-screen Roblox gameplay up to 30 minutes on Windows, you can do as the following steps show.
Step 1.Start any Roblox game and click the Menu button at the top left corner. Then you can click the Record tab in the experience menu.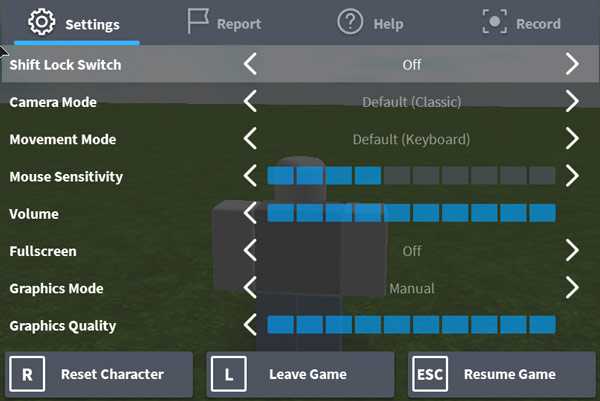 Step 2.You can choose the Save to Disk button or Upload to YouTube option under the Video option according to your need. Then just click the Record Video button to start recording Roblox gameplay.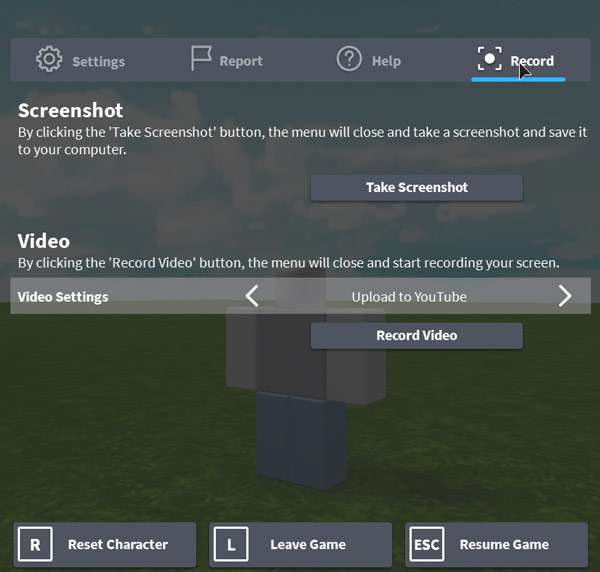 Step 3.When you want to finish the game, click the Stop button at the top left corner to save or upload the recordings directly. You can click the My Videos link to find your Roblox game video quickly.
Record Roblox Gameplay on iPhone, iPad, and Android
As for iOS 11/12/13/14/15/16 and Android 10/11/12, you can use the default screen recorder to record yourself playing Roblox on the phone. Just go to the Control Center (for iOS) or Quick Settings menu (for Android). Later, turn on screen recording to record Roblox gameplay on iOS and Android.
But if you encounter screen recording not working on iPhone, or earlier iOS/Android versions, you can use third-party screen recorder apps too. Here you can try AZ Screen Recorder, DU Screen Recorder, and more. Now, let's see how to record Roblox on tablet and phone.
Step 1.Turn on the default screen recording with iPhone Control Center or Android Settings.
Step 2.Set the screen recording area and input audio source.
Step 3.Open Roblox game. Tap the Record button to start and stop recording.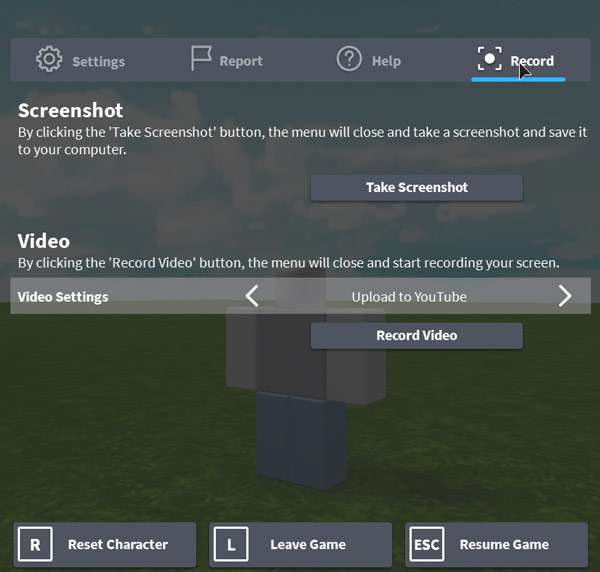 FAQs of Recording Roblox with High Quality
1. How to record Roblox gameplay through OBS?

After downloading and launching OBS on your computer, you should click the Settings button at the bottom left corner. Then click the Sources box to choose the Game Capture option and click the OK button in the popping-up window. After that, you can select the desired Roblox window and click the Start Recording button to record Roblox game video and audio with OBS.

2. How to record Roblox on Chromebook?

You can use online tools or extensions to record game video on Chromebook, such as Screencastify. Or you can use the Control, Shift, and Overview mode shortcuts to record gameplay on Chromebook too.

3. Can you record Roblox on TikTok?

Yes. If you have more than 1000 fans, you can go live on TikTok of Roblox game directly. Or you can also record yourself playing Roblox on TikTok. By the way, don't forget to add #Roblox hashtag.

4. How to fix Roblox record button missing?

If the Roblox record button is glitched or disappeared, you can reopen Roblox game and your computer/phone. Or you can use other Roblox screen recorders as alternatives.
Conclusion
This article has introduced three efficient methods to record Roblox gameplay on Windows, Mac, iPhone, iPad, and Andorid. You can choose a suitable way to record the wonderful moment while playing Zombie Attack, Arsenal World, and other games on Roblox. To keep high quality, however, you'd better free download AnyRec Screen Recorder to record Roblox with voice and face smoothly.
Related Article