How to Record Gameplay on PS4 with Facecam and Voice
You'll never know when your awesome moments and kills come while playing PS4 games. To keep all your highlights, scores, and amazing performances, the best solution is to record on PS4 all the time. Thus, you can show off to your friends and other gamers. Moreover, you can also record PS4 gameplay and upload it on YouTube. To attract more fans, you can record yourself and PS4 games with voice at the same time.
No matter whether you record PS4 videos for saving or sharing, you can get detailed steps here. Here are 2 easy ways to record PS4 gameplay on Windows/Mac and PS4 itself.
Part 1: How to Record PS4 Gameplay with Voice and Facecam on Windows/Mac
If you want to get more customizable controls, you can use AnyRec Screen Recorder as your PS4 game recorder. You can get the highest PS4 recording quality and fastest speed. Thanks to the advanced GPU acceleration technology, you can record PS4 games with no lag, even on low-end computers. You can pause, resume, and stop recording PS4 games without a time limit. There are also multiple real-time drawing effects, task schedules, recording length, hotkeys, and many other functions.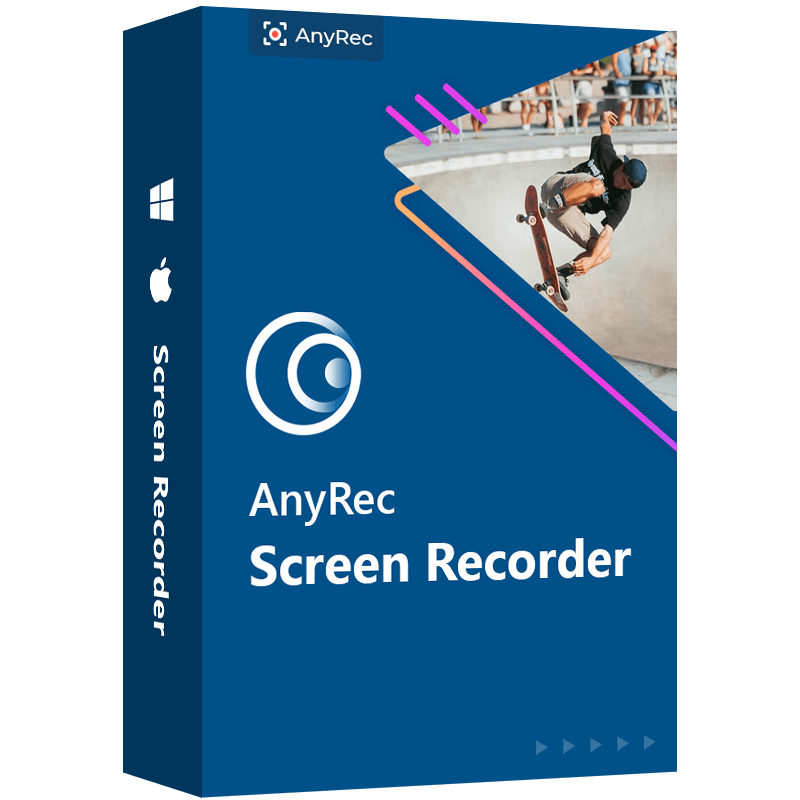 AnyRec Screen Recorder
Record PS4 gameplay in 1080p without lagging.
Screen record PS4 game with webcam and voice.
Set hotkeys to capture and screenshot on PS4 gameplay.
Edit the PS4 recording video with text, line, rectangle, etc.
Save or share PS4 gameplay video to YouTube and other platforms.
Support Windows 10/8.1/8/7 and Mac OS X 10.10 or above (include macOS Big Sur/Monterey).
To record PS4 gameplay on PC without a capture card, you need to stream PS4 gameplay to your computer or laptop first. You can use PS4 Remote Play to run PS4 through PC or Mac. After that, you can record 1080p on PS4 without a capture card successfully.
Section 1: Stream Gameplay from PS4 to PC
Step 1.On PS4, open Settings and then choose Remote Play Connection Settings.
Step 2.Check the option before Enable Remote Play. Select Account Management, Activate as Your Primary PS4, and Activate.
Step 3.Back to Settings on PS4, choose Power Save Settings and Set Features Available in Reset Mode.
Step 4.Check the options before Stay Connected to the Internet and Enable Turning on PS4 for Network.
Step 5.Set up the PS4 Link app. Turn on and update Vita or PS TV. Connect all devices to the Play Station 4 console. Make sure you sign into the same Sony Entertainment Network account.
Step 6.Choose Remote Play and follow its instruction to use PS4 Remote Play.
Step 7.Run Remote Play software on your Windows/Mac computer. Connect a DualShock 4 controller and click Start to Connect PS4 to PC.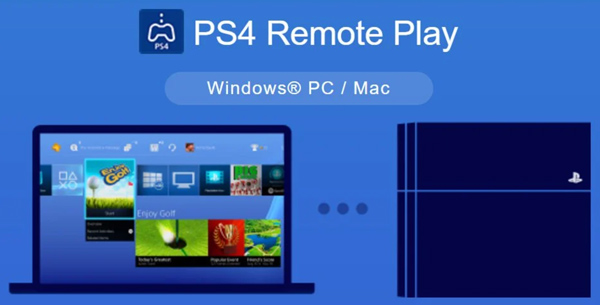 Section 2: Record PS4 Game Video and Audio on Desktop
Step 1.Free download, install, and launch this no-lag screen recorder. Choose Video Recorder on the main interface.

Step 2.Select the PS4 game screen as the screen capture area. Turn on System Sound to record PS4 game video with audio. To screen record PS4 with your face and voice, you can turn on Webcam and Microphone as well.

Step 3.Click the gear Settings icon. In the Output page, you can change the output video format, quality, frame rate, and more. Or you can go to Hotkeys and other pages to make changes.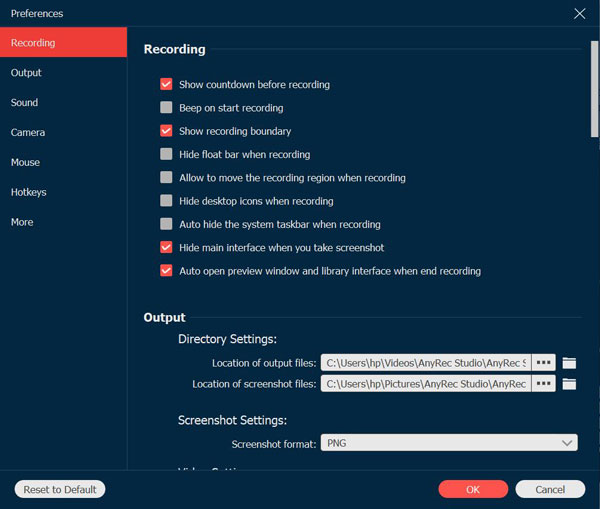 Step 4.Click REC to start recording on PS4 gameplay. You can click Edit to record PS4 gameplay with annotations.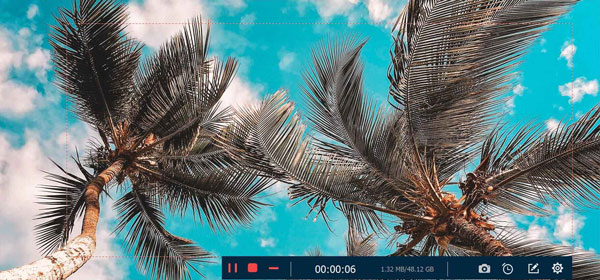 Step 5.When you stop recording PS4 game, you will be in the Preview window. Click Save to record and save PS4 gameplay. Or you can click Share in Recording History to record PS4 gameplay for YouTube.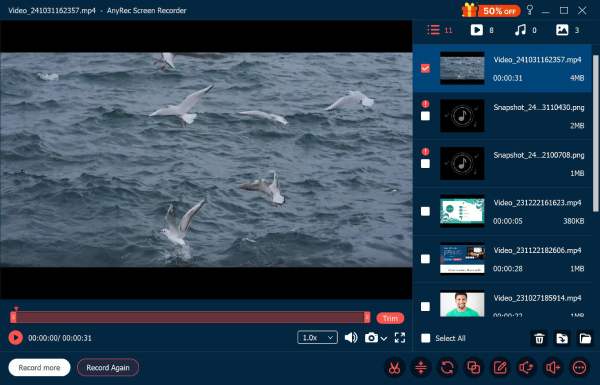 If you want to capture trending games on your computer, you can get 16 best game recorders for low end PC and Mac here.
Part 2: How to Record Gameplay on PS4 (Less than 1 Hour)
PS4 also allows users to record game clips by pressing the Share button twice on the console controller. You can record, broadcast, and share PS4 gameplay on PS4 as well. The default PS4 game record time is 15 minutes. You can adjust PS4 recording settings to record gameplay on PS4 from the last 30 seconds to 1 hour.
Step 1.Press the Share button on the PS4 console controller. Choose Sharing and Broadcast Settings. In the Length of Video Clip section, change the PS4 game recording time from 30 seconds to 60 minutes.
Step 2.Now you can press the Share button twice to record PS4 gameplay. Once the PS4 recording starts, you can see a red Record symbol.
Step 3.The PS4 gameplay recording will stop in the predefined time automatically. If you want to stop game recording on PS4 earlier, you can press the Share button on PS4 twice.
Step 4.There is a popping-up message saying Video Clip Saved. You can go to the Capture Gallery folder through Settings and then System Storage Management to have a check.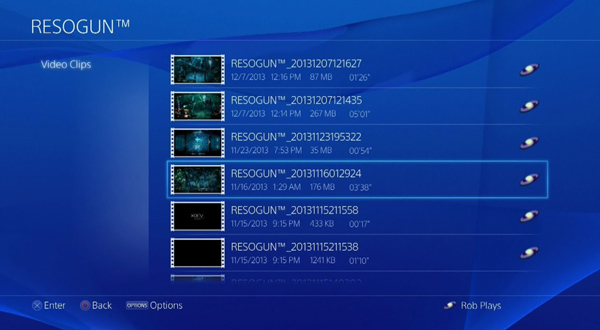 Part 3: FAQs of PS4 Gameplay Recording
Can PS4 record for longer than 15 minutes?

Yes. You can choose Share, Sharing and Broadcast Settings, and Length of Video Clip options on PS4. Later, you can record on PS4 with 30 seconds, 1 minute, 3 minutes, 5 minutes, 10 minutes, 15 minutes, 30 minutes, and 60 minutes.

Can PS4 record party chat?

No. The voice chat recording function is available on PS5 game consoles. You can record party chat on Play Station 5 and submit it for moderation review.

How to record PS4 gameplay with a capture card?

Prepare a PS4 game capture card first, such as Elgato HD60 S capture card. Connect PS4 and game capture port with an HDMI cable. Then connect the PS4 out port with the TV via an HDMI cable. In PS4 Settings, choose System and disable Enable HDCP. After that, you can record PS4 with a capture card.
Conclusion
You can use the built-in Game DVR to record game videos on PS4 for no longer than 1 hour. However, there are no pause and resume options. If you want to record yourself playing PS4 games for hours, you can use AnyRec Screen Recorder. It can be your best PS4 game recorder because of its powerful recording functions and high video quality. You can record and edit PS4 game clips for sharing or saving freely. The free trial is available for all users.
Related Article