How to Play the Best DOS Games in Windows 11/10/8/7 without a Problem
Reminiscing on the past might take you to the old days of PC gaming. Unlike today's games with overhyped AAA titles and lack of creativity, every gamer misses the simplicity of DOS games. With quick research on your modern device, you can't simply run older programs because you will only receive an error message. Despite this unfortunate situation, there is a free and open-source DOSBox that mimics the functions of old DOS systems. But before that, you need to know the best DOS games to include in your bucket list.
Part 1: Top 12 Best Dos Games for You to Evoke Childhood Memories
You would want to play the best DOS games among thousands of old games. After many years, there are various classic games that you want to get your hands on. While you remember all the best bits of DOS games, this part has also included some underrated DOS games. Let's dive in.
1. Commander Keen: Goodbye Galaxy
Commander Keen is one of the most popular game series in DOS games. The Goodbye Galaxy is the third game that revolves around the story of rescuing eight sages that will eventually help the player to stop the Shikadi from destroying the galaxy. Commander Keen was known to be an addictive game back in the day, even if it's not jaw-dropping design. You can still play this game on Steam.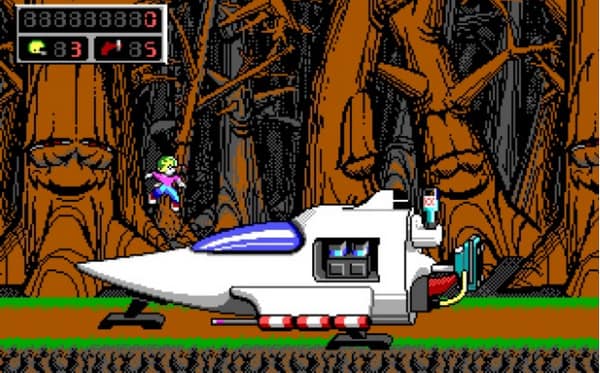 2. Tyrian
One of the best DOS games is Tyrian. A scrolling shooter game that will give you the ace pilot Trent Hawkins. You and Hawkins will be partners to get revenge against MicroSol, who killed Buce Quesilliac, Hawkins' best mate. Tyrian is packed with many enemies to fight with, extreme power-ups, and quick reflexes with significant sound effects. This game is great to revisit and play once more.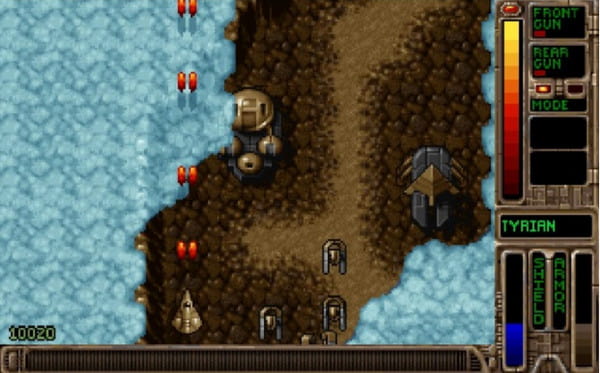 3. Stormlord
Another immensely playable game is Stormlord. The best DOS game provides you with its fantastic design. As Hewson Consultants Ltd came up with the finest computer games, Stormlord was one of them. The game is about a bearded Stormlord who travels across the platform levels and frees fairies trapped in glass spheres. The game gets more challenging with more objects leading to inaccessible areas.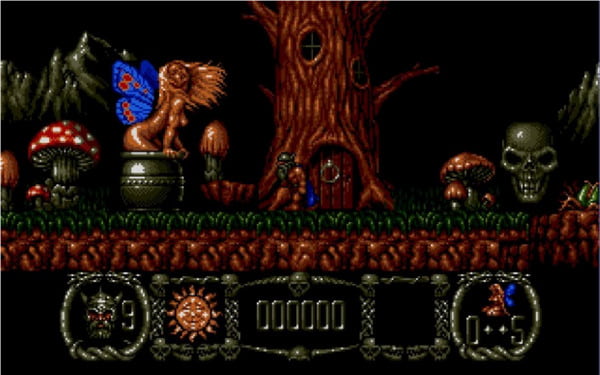 4. Superfrog
For sidescrolling 2D platformers, Superfrog was the best DOS game which is a delightful treat to play it again. Just like a well-known fairytale, the player will have the role of a frog, who was once a prince, cursed by a wicked witch. With the quest to get back as a human again and rescue a princess, the game highlights five different worlds, collecting coins, etc.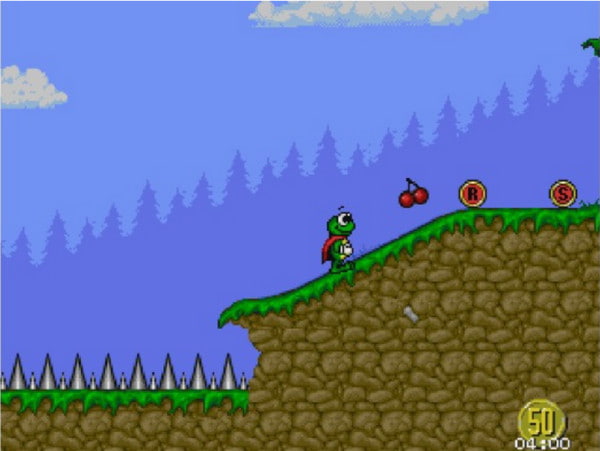 5. Alien Carnage (Halloween Harry)
Alien Carnage lets you play as Harry to attack aliens and zombies and free the captive humans. The tasks take place in a riddling world, where you need to constantly upgrade your jetpack and buy different weapons whenever you collect coins from downed aliens. You can still get this amazing DOS game since it was freeware in 2007. The shareware version is simply named Halloween Harry, later changed to Alien Carnage.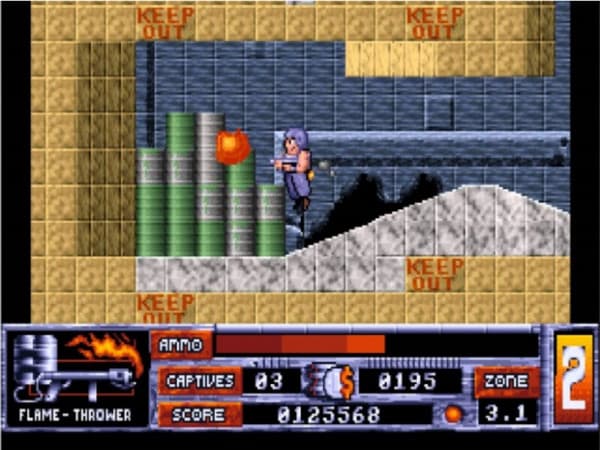 6. The Chaos Engine
Created by Bitmap Brothers, the Chaos Engine is one of their cracking games. The most popular DOS game is usually flair for top-down mayhem. This steampunk-themed game is packed with challenging enemies, tons of power-ups, and excellent sound effects. However, depending on where you are now, the game is banned in other countries because of violence.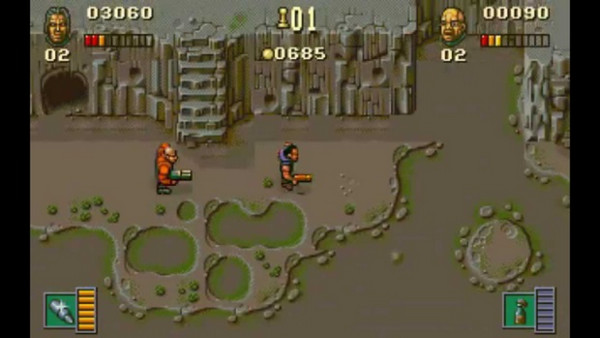 7. Realms of Chaos
As one of the last Apogee titles that made it to the desktop version, Realms of Chaos is another popular DOS game you must play again. The game itself does not look any far from being bland, but it gives the player entertainment as it allows you to swap characters with different combat abilities.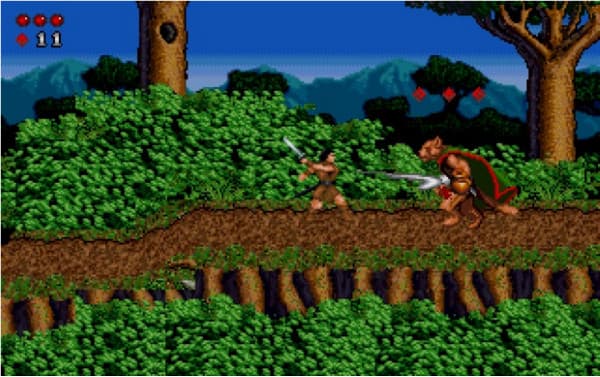 8. Simon the Sorcerer
If you want to relive those best DOS games with point-and-click adventure games, Simon the Sorcerer is the best classic. The game is a graphical adventure consisting of clever puzzles, great animations, and an excellent script. When you play this game, it will bring you Lord of the Rings and Narnia-like vibes.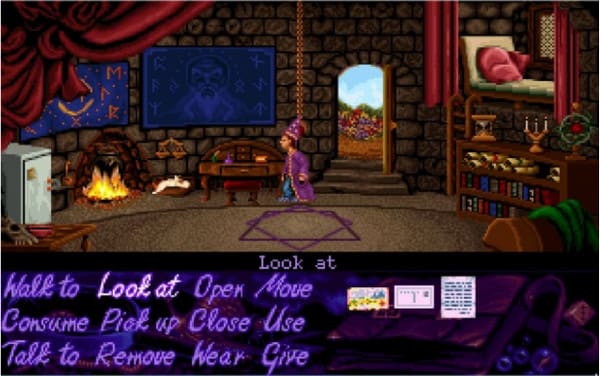 9. Alone in the Dark
This best DOS game was the beginning of the survival horror genre. Alone in the Dark was the first game gracefully presented with modern graphics. The game starts when the tale of murder and supernatural shenanigans arises. So, as Edward Carnby or Emily Hartwood, the player is bound to complete puzzles to escape.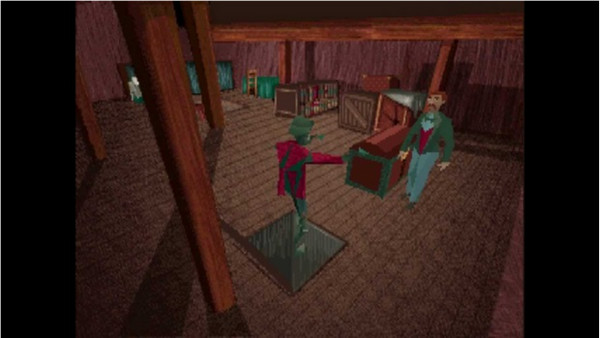 10. Raptor: Call of the Shadows
One of the best DOS games of all time is the Raptor. A reasonably basic game with a great vertical scrolling shooter. The game is a fantastic game created by Apogee, with challenging onward battles, collecting power-ups and cash to buy various destructive weapons.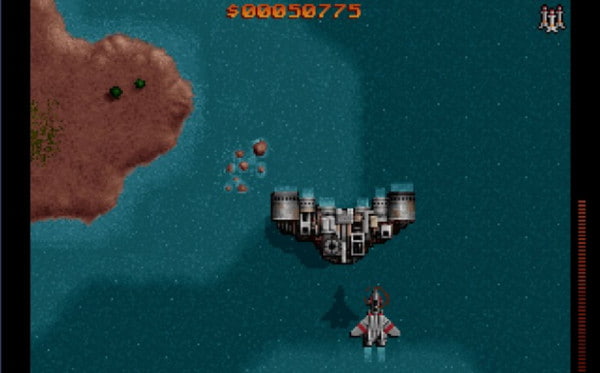 11. Albion
A game from the mid-90s with a role player with a fantastic plot and the best opening sequences you can find in any DOS game. You can start the game with the hero preparing to take a shuttle down to discover essential minerals on a planet. With countless turns of the storyline, Albion is worth playing again.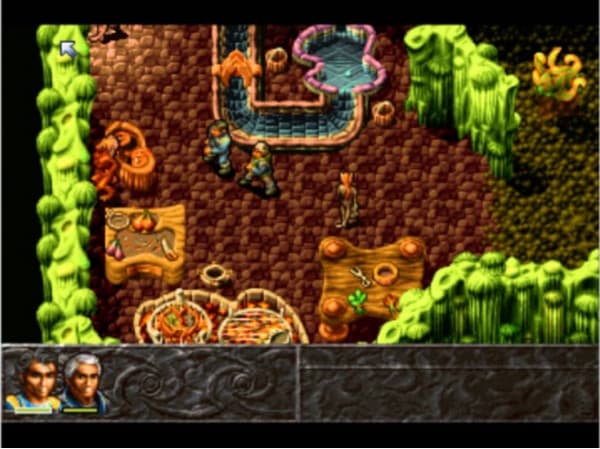 12. Alien Breed
A Gauntlet-like DOS game that was enjoyable even back in the day. Alien Breed was developed by Team17, the same developer of Superfrog and Wormsfames. The game revolves around a marine-like man, heavily armed and ready to fight an unlimited number of aliens. The player will help the character find the exit and get to the next level.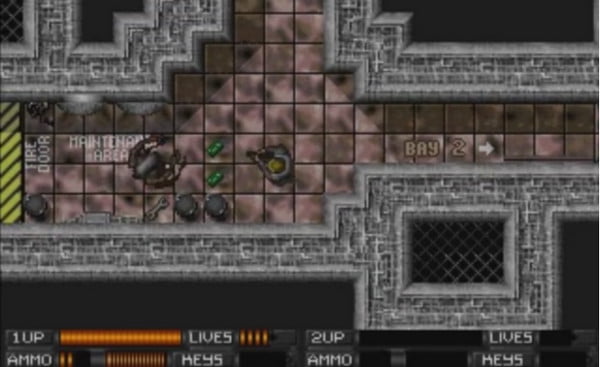 Bonus Tips: How to Record Your Performance on the Best Dos Games
Do you want to record all your best DOS games and share them with your friends over social media? AnyRec Screen Recorder is the most recommended software to record onscreen activities. While playing the most popular DOS games, you can use AnyRec Screen Recorder to capture the best moments in the best image quality. It's also suitable for recording Dota 2 gameplay, Minecraft, and all Steam games.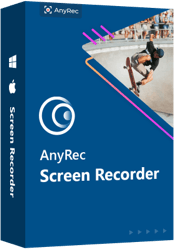 AnyRec Screen Recorder
High video quality output can be saved to formats like MP4, MOV, WMV, etc.
Designed game recorder to capture 60 fps and lossless-quality recordings.
Other epic features like real-time drawing effects, task schedule, and more.
100% safe without a watermark applied in every recorded media file.
Part 2: How to Play the Best Dos Games on Windows 11/10/8/7
The most awaited topic you are waiting for is how to play the most popular DOS games using modern technology. Although it is not impossible, there are still instances that you might receive an error message. Fortunately, if you are using a Windows 10 computer, the easiest way for you to be able to play DOS games again is to use DOSBox. It is a DOS emulator available for Windows, Linux, Mac, and other operating systems. The DOSbox is a DOS emulator that creates a virtual environment the same as Disk Operating System. Moreover, it can emulate the old hardware such as soundcards and graphic cards.
You wouldn't get any trouble downloading the program because it is free and open source. The recommended software you can run the DOSBox with is Abandonware and Shareware. They might help you run physical CD-ROMs or floppy disk games if you have one. There are other discussions that you can run the DOS games on Windows if you have a 32-bit version. If you have old game consoles, you can use capture card to record them on your computer.
Part 3: FAQs about the Best Dos Games
Why can't I directly play DOS games on Windows 10?

DOS is for Disk Operating System, which is a computer operating system on a disk storage device like a floppy disk, hard disk drive, or an optical disc. And the updated computer systems don't support it.

What should I do if I receive an error message on downloading DOS games?

If an error occurs, try downloading the CWSDPMI v7b file (17k) and unzip it on the game's directory. Go to the Utilities page for more details.

How many DOS games were created?

If you are wondering about the number of DOS games, it is said that there are nearly 7,000 games available in the MS-DOS archive.
Conclusion
Once you feel nostalgic and want to play the most popular DOS games again, it is not impossible anymore, even for Windows OS. You can even try other underrated DOS games such as Wasteland PC Game, X-COM UFO Defense, etc. You can also share the highlights of your gameplay with the help of AnyRec Screen Recorder! Try the free trial version and see how it records onscreen activities without fail!
Related Articles