10 Best Zoom Meeting Recorders for High Quality Recordings
Using a Zoom recorder is essential for future references and people who unfortunately can't attend, making it available to everyone. The Zoom video conferencing tool lets participants record meetings and upload the file immediately to their computers. And its built-in recorder makes it much easier to record. However, no matter how easy it is, the Zoom recorder has limitations. For this reason, you need a reliable alternative to the Zoom recorder. Luckily, you can learn them all here! Read on to find out how to use the built-in and 10-perfect recording tool.
Part 1: How to Use Built-in Zoom Recorder
What to know about the video conferencing tool, Zoom? As you all know, this application offers flexible communications through modern workforces. It is one popular tool, especially nowadays, that makes managing everyday work on the web more accessible. You can hold online classes, meetings, presentations, tutorials, and more here in Zoom. And the great thing about it is that it comes with a built-in recorder which not all video conferencing tools have.
With the Zoom recorder, you can quickly record and then share meetings with everyone, mainly for someone who couldn't attend for several reasons. However, as said above, you will expect limitations in using the Zoom recorder. A participant can record the Zoom meetings, then upload the file immediately, only if the host allows you to do it. If the meeting host won't let you, how can you record the meeting? As for the host, they can quickly start recording the meeting without getting the participants' permission. Here's how to use the built-in Zoom recorder to record meetings:
Step 1.Ensure to have downloaded the Zoom app on your desktop. Sign in to your account, then click the Meetings button.
Step 2.Select the Upcoming option to choose the meeting you wish to start. Click the Start button.
Step 3.Once all the participants are in the meeting, click the Record button. And if there's a menu that appears, click the Record on this Computer button.
Step 4.When finished, click the Stop button to stop the recording. It will automatically be saved on your computer after the Zoom meeting ends.
Part 2: Top 10 Recorders for Zoom Meetings
To avoid encountering such limitations, like only hosts are the ones who can record Zoom meetings and use the Zoom recorder without permission, it's nice to have an alternative. Below are the top 10 recorders for Zoom meetings you need to know.
1. AnyRec Screen Recorder
The first on the list is a program that was mainly made for everyone, which is AnyRec Screen Recorder. You can record meetings, calls, webinars, gameplay, and more screen activities with high quality. It also comes with a real-time drawing feature, allowing you to add annotations while recording, which is best for educational and meeting purposes. Aside from that, it is equipped with custom hotkeys, which lets you quickly start/stop/pause/resume, and take screenshots while recording the Zoom meeting. Despite these great features, you can fully enjoy it by getting the premium version.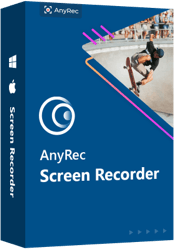 AnyRec Screen Recorder
Add annotations, such as callouts, text, and lines while Zoom recording.
Equipped with a preview function to delete unnecessary Zoom meeting parts.
Export meeting videos in various formats to share with other people.
Supports taking screenshots while recording; you can do it quickly with its hotkeys.
2. OBS Studio
OBS Studio is a free Zoom recorder that gives options to set up recording sessions. This program can create video clips from multiple sources, like images, text, browsers, etc. Moreover, it gives you a high performance of a real-time video and audio recording of the Zoom meeting. With its hotkeys, you can apply different actions while recording, but it doesn't offer editing tools and is a bit complicated for beginners.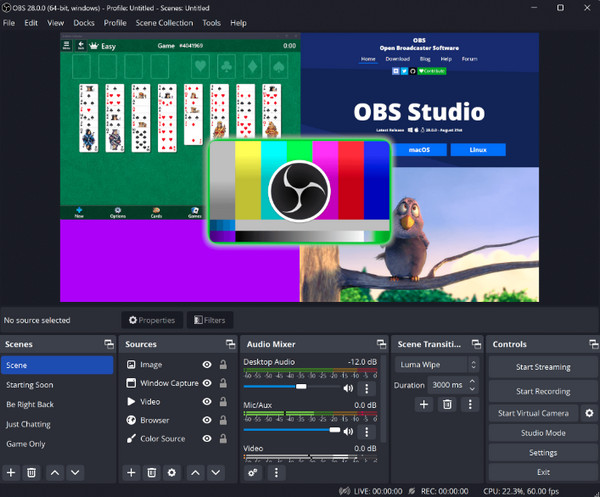 3. Camtasia
Camtasia is your go-to Zoom recorder if you want to create professional-looking recordings for tutorials, meetings, online lessons, and more. You won't need to have experience in video recording and editing to use it. Aside from recording, you can import presentations or add video clips to edit in Camtasia. Although it is a very reliable software, it can also be quite expensive compared to others.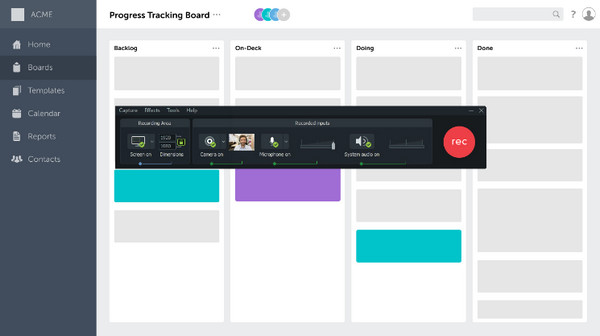 4. Bandicam
Another Zoom recorder that provides excellent video and audio recording is the Bandicam. It allows users to record several activities on-screen, like lectures, gameplay, calls, and more. And while recording, you can capture your screen or the window and share the recorded Zoom meeting once done. However, you may find this program unsupportive since it only supports Windows platforms.
5. Snagit
The following Zoom recorder is the Snagit which is a simple one in contrast with others mentioned but offers powerful recording features. It can capture your screen and webcam at the same time and quickly share it with popular apps, platforms, and cloud drives. And the great thing is that you can keep the original copy by yourself, letting you make additional edits. But, using Snagit for a long hour crashes the recording, which is frustrating.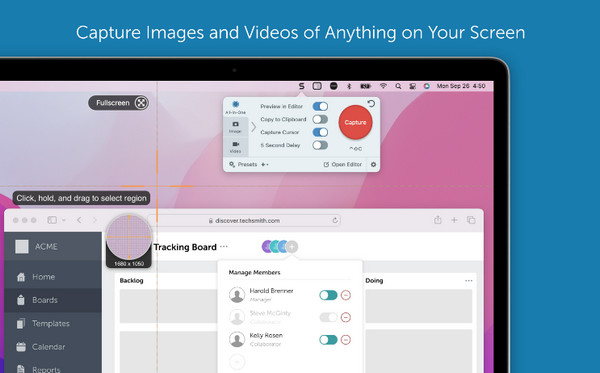 6. Screencastify
If you want a Zoom recorder to add as a Chrome extension, use Screencastify. Since Zoom meetings can be held online, many Screencastify reviews say this recorder is excellent. It comes with a full-featured editing solution, including cutting, merging, cropping, adding overlays, and more. However, if you want to add audio effects, it is impossible with Screencastify, so make sure to find the perfect one.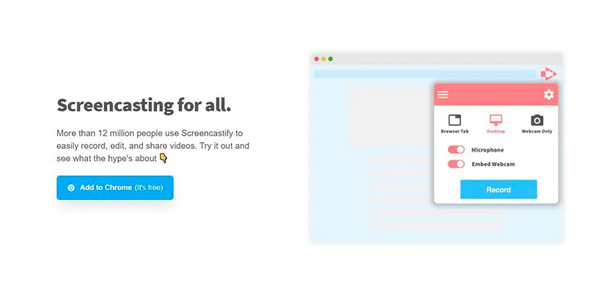 7. Icecream Screen Recorder
Aside from having an appealing user interface, Icecream Screen Recorder is a friendly Zoom recorder that allows you to record in full screen, select an area, or capture any monitor. You can then annotate and edit after recording. Furthermore, it has support for recording computer audio and a mic. You can also schedule a recording if you want to. And in one click, you can upload the video to the cloud server and share it with colleagues. And like Bandicam, this program is limited to Windows platforms only.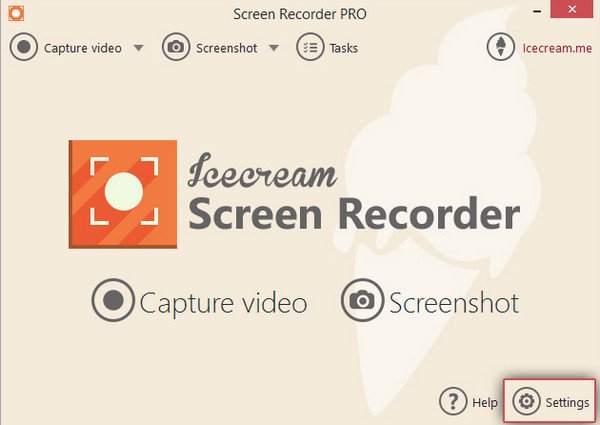 8. ShareX
ShareX is an open-source Zoom recorder that supports recording any area of your screen, including active windows, customized parts, scrolling, full screen, etc. It also comes with multiple upload options and with no watermarks when exported. Additionally, you can find more helpful tools, like the Image Editor, Color Picker, and Image Effects, among others. But if you want something more straightforward and intuitive, ShareX won't be the best for you.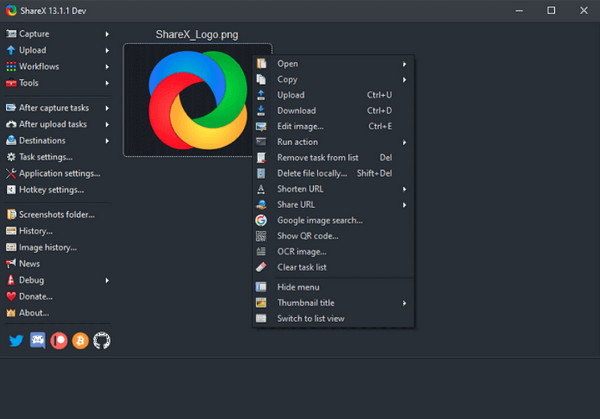 9. Screencast-O-Matic
Another free Zoom recorder is the Screencast-O-Matic. As the Screencast-O-Matic review, this program has four options: Take Screenshot, Launch Recorder, Open Editor, and Open Uploads. It supports recording your screen, webcam, or both simultaneously. You can zoom in and annotate while recording a live lesson and apply image editing tools. However, using the recorder and editor isn't always a smooth experience.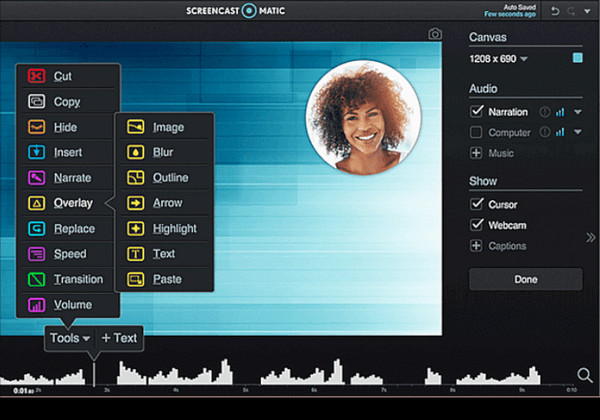 10. Loom Screen Recorder
Down to the last on the list of Zoom recorders is Loom. It is a free screen recorder for computer and mobile devices, making recording easier. In addition, the moment you finish the recording, the shareable link will be there and copied easily so you can share it quickly. It also has editing tools to trim, remove unwanted parts, add annotations, etc. Even though it supports adding annotations, you cannot still add them while recording, unlike others.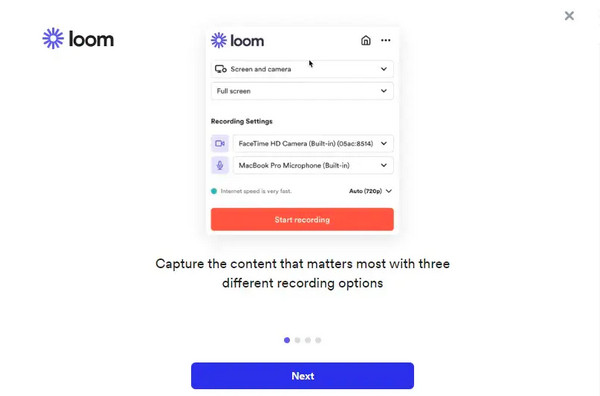 Part 3: FAQs about Zoom Recorder
Can I schedule a meeting and automatically record it with the Zoom recorder?

Yes. You can do it by enabling the Automatic recording in Account Management and then going to Account Settings. Once finished, make all changes in settings, and click Save.

Where are the recordings in Zoom saved?

Local recordings are stored on your computer in the Documents folder by default. While for cloud recordings, all are stored in the Zoom cloud.

Can participants know if the Zoom meeting is being recorded?

Yes. Zoom will notify all participants as soon as the recording is started. There will be an icon in the top left corner of your screen.
Conclusion
That's all for the Zoom recorder and how to record Zoom meetings. Undoubtedly, having the built-in recorder makes recording much easier, but for the host only. Luckily, there are many screen recorders today to record Zoom meetings with no limits. Among those mentioned recorders, AnyRec Screen Recorder is the suggested one. It comes with superb recording and editing features to record and screenshot Zoom. You can try it out now!
Related Articles