6 Best Mouse Recorders to Record Mouse and Keyboard Movement
If you like recording games, then mouse recorder is one of the tools you need most. You can use this tool to record every step and operation of your mouse in the game and make a complete and wonderful game-teaching video. But how to find the best one among much software? Fortunately, this post will review the 6 latest mouse recorders with their pros, cons, and features. You can pick one according to your needs and preferences!
Part 1: 6 Best Mouse Recorders for Windows/Mac
Top 1: AnyRec Screen Recorder [Windows/Mac]
AnyRec Screen Recorder is a professional screen recorder that can record all your mouse movements with high quality. This excellent tool can work as a mouse recorder for Windows and Mac without hassle. In addition to recording the mouse's actions, it can also record any other activities on the desktop and achieve scrolling screenshots.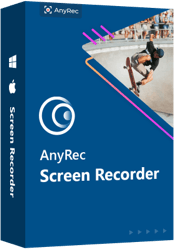 AnyRec Screen Recorder
Support recording mouse actions and mouse clicks without lag.
Support the use of custom colors for recording mouse areas.
Record the full screen or any part of the computer screen as MP4 for high-quality playback.
Customize the hotkey to start/stop/pause/resume the recording.
Step 1.Free download the AnyRec Screen Recorder from the official website. Then click the Video Recorder button on the home page.

Step 2.After that, you can select the area to record the screen. If you want to record the full screen, click the Full button. Meanwhile, you can also choose to turn on the microphone, system sound, and webcam.

Step 3.You can click the Mouse Settings button with a mouse icon to turn on the Record mouse click. And you can record the mouse area in custom colors. If you want to show the mouse and keystroke, you should check the checkbox.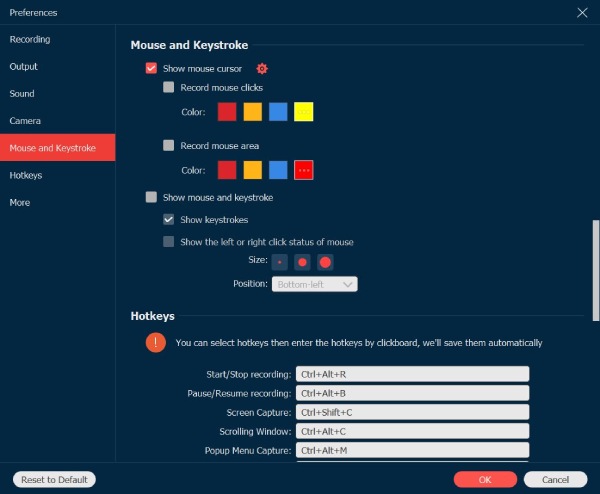 Step 4.The last step is to click the Rec button to start recording. With this mouse recorder, you can record the mouse's movement with high quality.

Top 2: JiBiT Macro Recorder [Windows]
JiBiT Macro Recorder is a macro recording software for capturing mouse motion and keyboard input on Windows. In addition to the common recording function, this mouse recorder also allows you to set the hotkeys of the mouse and keyboard and run them from any application. This tool also supports converting your macros to EXE files that run on any Windows-compatible computer.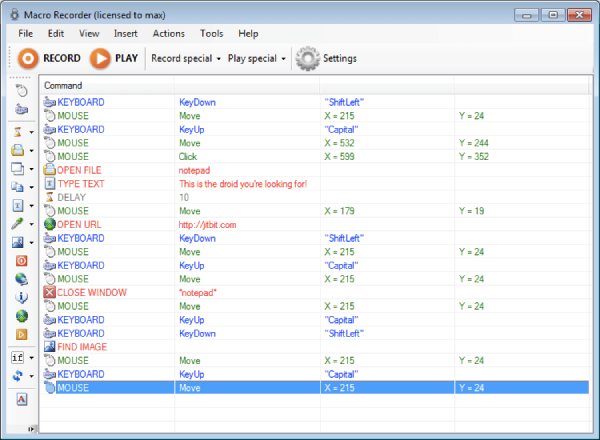 Pros

The macro mouse recorder has a simple and clear user interface.
Support inserting custom commands and statements into macros.
Cons

The mouse recording file cannot be exported for playback on other devices.
It costs $99 a year to enjoy all functions.
Top 3: ReMouse [Windows]
If you want to record all mouse and keyboard events without any programming knowledge, you can try ReMouse. This mouse recorder has a straightforward and convenient setting interface. It also provides unique intelligent recording technology. You can also run multiple macros through the Task Manager.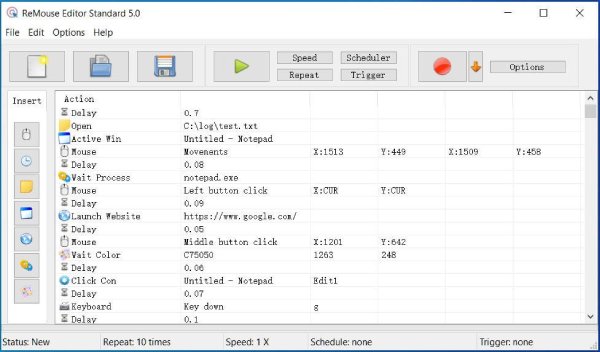 Pros

Provide convenient and flexible trigger arrangements.
Save the operation record as a script file for later use.
Cons

Export of recording files is not supported.
Cannot repeat the mouse movement.
Top 4: Mouse Recorder Pro 2 [Windows]
Mouse Recorder Pro 2 is a mouse recorder application for free that developed by Nemex for Windows. This software integrates many advantages, such as advanced, easy-to-use, professional, well-designed, light system resources, and efficiency. You can record your computer mouse and keyboard input, making it easy and fast to repeat operations.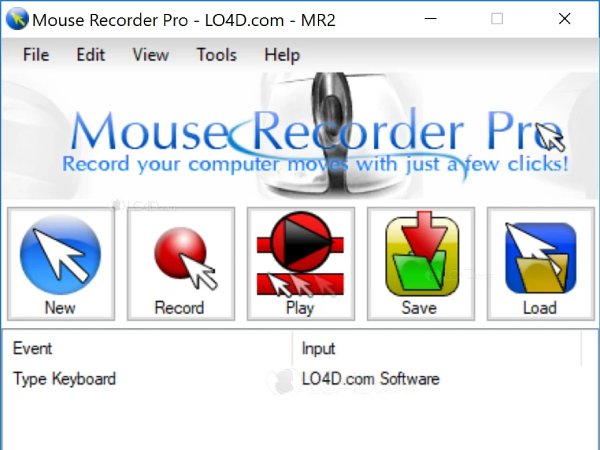 Pros

Use the calendar to set the script to play at a specific time.
Use the editor to edit the script and provide multiple configuration options.
Cons

No dedicated 64-bit download.
Top 5: Ghost Mouse [Windows]
GhostMouse is a micro-software that allows you to record and play a series of mouse actions, including drag-and-drop operations and right-clicking. Using this mouse recorder's simple three-button interface, you can record scripts to replay a set of actions.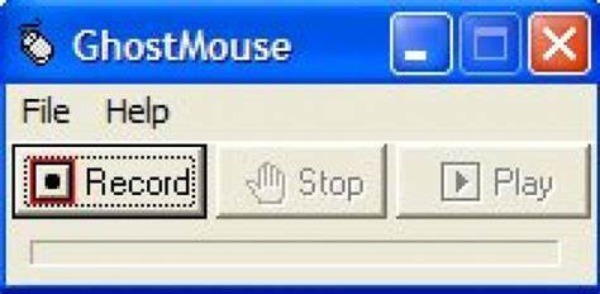 Pros

Clicking the Play button enables you to create an infinite loop of mouse clicks.
The software has small memory and does not occupy much space.
Cons

It is not a free mouse recorder.
The new version has some stuck problems.
Top 6: Macro Recorder [Window/Mac]
Are there any other mouse recorders compatible with Windows and Mac? Macro Recorder is a nice choice you can consider. Like a tape recorder, you can record your mouse movements, mouse clicks, and keyboard input. This mouse recorder also provides a built-in macro editor that allows you to view the recorded content, change the pause or edit keyboard input.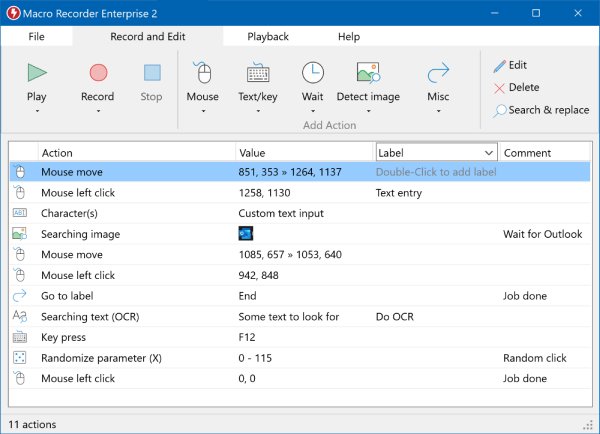 Pros

Provide a keyboard recorder to record your text and keyboard input for unlimited replay.
Set your computer on autopilot to repeat tasks indefinitely.
Cons

It is not a one-time purchase to enjoy all functions.
Unable to export mouse recording file.
Part 2: FAQs about Mouse Recorder
What is Macro Recorder?

Macro recorder is a software specially used to record mouse, keystroke, and delay operation for later playback. You can easily and quickly perform complex operations without customizing computer programming or scripts.

Does Windows 10 have a built-in macro recorder?

No. You can select the preferred mouse macro recorder from above. But it comes with a pre-installed Game Bar screen recorder to capture your screen.

How to record macros by the Macro Record button on the mouse?

Start the application or game to record the macro first. You need to press the Macro Record button on the mouse, and the Macro Record button will become steady. The mouse LCD will display the Record Now icon when the Macro Record button flashes.
Conclusion
In short, whether you want to record the mouse movement or click, the above 6 mouse recorders must meet your needs! If you would like to share other mouse recorders with us, you can leave your comments below!
Related Articles