Top 12 Best Free Video Recording Software for Windows and macOS
Recording onscreen content is an essential matter for school, work, games, and so on. It allows people to keep a copy of the limited events on the internet and helps to study instructions thoroughly. So, if you want to get a quality provided video, this guide will give you the 12 best free video recording software to capture onscreen activities on Windows or Mac.
Part 1: Top 12 Free Video Recording Software for Mac/Windows
Not every free video recording software offers the same features, especially if some only provide a free trial version. The free screen recorders listed below are some iconic programs to use to record videos.
This video recording software is a lightweight tool to use for screen recording. It allows you to capture video online, webinars, gameplay, and other activities. Besides its powerful screen recorder, AnyRec also offers you other recording options, such as audio, webcam, game, and phone, so that you can have a wide selection of recorders for various tasks.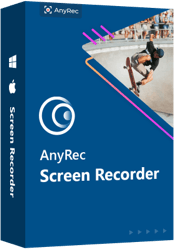 AnyRec Screen Recorder
A powerful screen recorder that allows configuring the video quality, frame rate, format, etc.
Help users to capture screens with fullscreen or manual selection of region and window.
Provide features like real-time drawing effects, screenshots, and setting a schedule.
The Preference menu enables users to customize hotkeys, do a soundcheck, etc.
2. VLC Media Player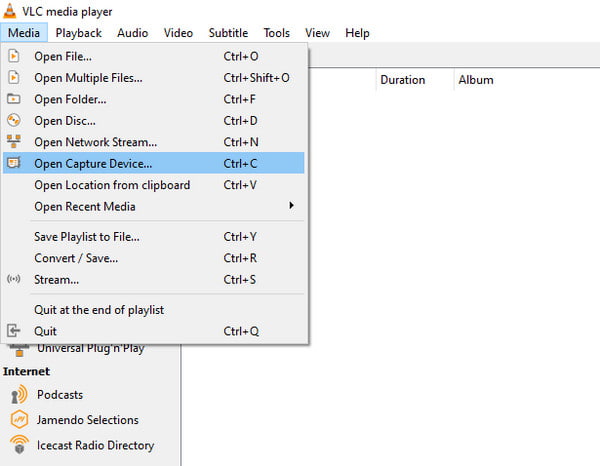 VLC is known for its free media player feature but offers more than opening and playing unique files. Its free screen recorder features include a customizable aspect ratio, frame rate, and other functions. VLC Media Player is open source so that you can change its system anyhow you want. The only downside of this tool is you can only play the video on its domain.
Features:
◆ Straightforward and user-friendly interface.
◆ Enable to stream on the internet or network.
◆ Support output formats like MP4 and MOV.
◆ Completely free to use for recording and playing media.
3. OBS Studio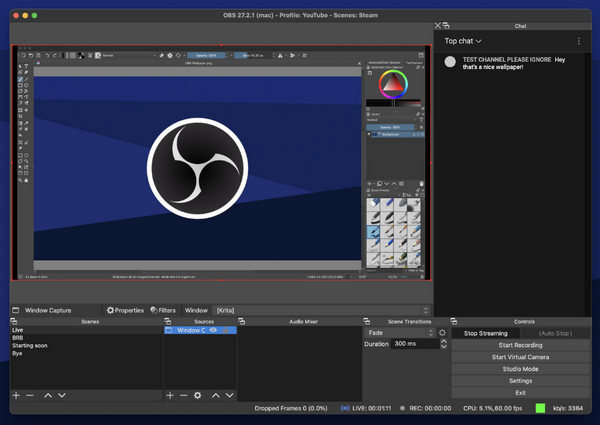 If you are into professional free screen recording software, OBS is suitable for the job. One of the most popular open-source software that is free to use for video recording and editing. It works well for live streaming on Twitch and other platforms, while you can use its real-time video and audio recording. Of course, the learning curve of OBS is not for beginners, but you can take the time to learn more about it.
Features:
◆ Quickly start recording from multiple sources simultaneously.
◆ Supported by platforms like Facebook, Hitbox, YouTube, etc.
◆ Configurable options are streamlined on the settings panel.
◆ Provide an audio mixer per source filter.
4. ShareX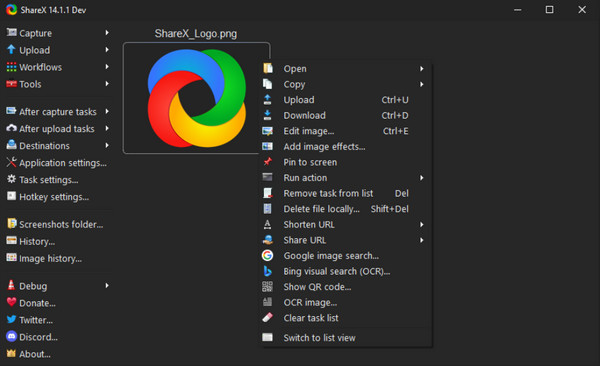 Another open source and free screen recording software to capture onscreen activities. ShareX is renowned for capturing an entire scrolling webpage, enabling schedules, and identifying text through OCR. You can download the software to Windows 7, 8, 10, and later versions. Record all onscreen activities with ShareX with its straightforward interface.
Features:
◆ Allow users to record a video and save it as a GIF.
◆ Support exporting media files in different formats.
◆ No watermark will be applied to the recorded media.
◆ Offer a screenshot feature for taking pictures during recording.
5. Xbox Game Bar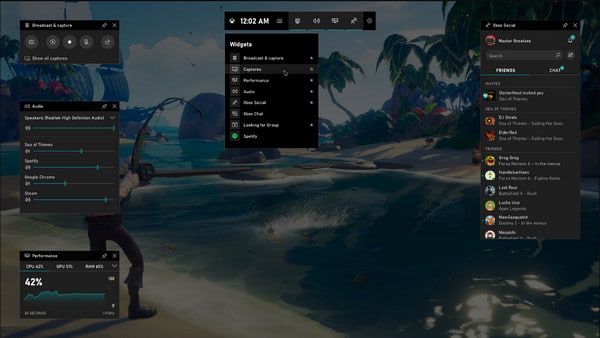 Windows 10 has a built-in free screen recorder feature you can use anytime. The Xbox Game Bar is pre-installed in the latest version of Windows, and you can set it up anytime. Go to Settings and toggle on the Xbox Game Bar options to activate it. Then, press the Windows logo and G key simultaneously to open the Game Bar.
Features:
◆ Record a maximum of 30 minutes.
◆ Offer customizable shortcut keys for various components.
◆ Adjustable audio recording via microphone and internal sound.
◆ Show a user's device CPU, GPU, and RAM performance.
6. CamStudio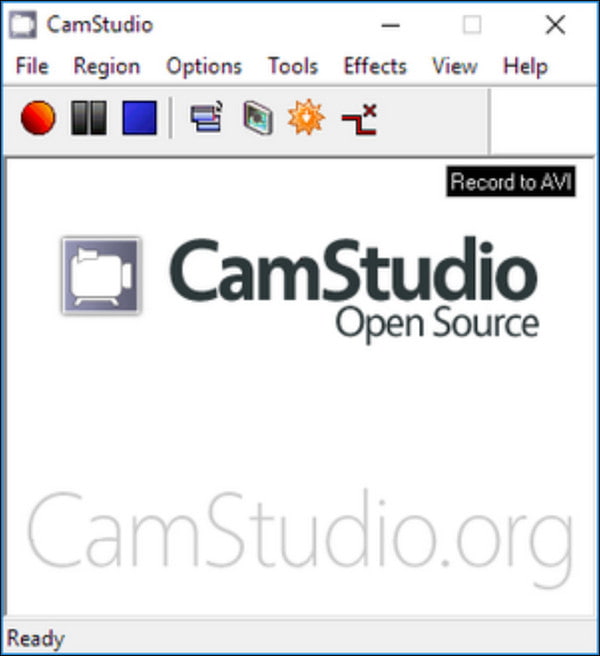 CamStudio is one of the few free video recording software that allows you to create industry-standard AVI media files. You can select custom cursors to capture a full or partial screen. Moreover, the screen recorder is accessible, and many users rely on its high video quality, which you can burn on a CD or DVD.
Features:
◆ Provide a real-time annotation feature.
◆ Enable to record voice and system sound at the same time.
◆ Excellent anti-aliased screen captions for recordings.
◆ Configure the video quality based on the user's preference.
7. Screencast-O-Matic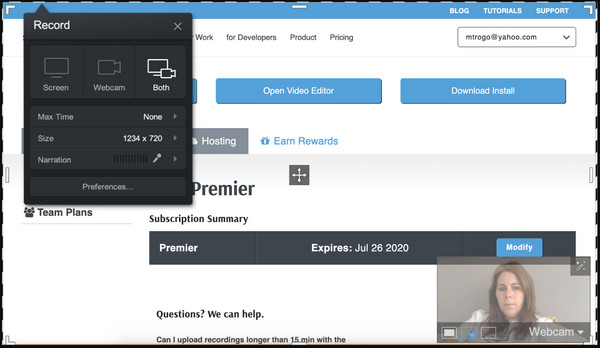 This free screen recorder is a web-based tool you can access on Windows and Mac. It offers all the tools you need for video recordings, such as a video editor, host, and sharing. The best part about Screencast-O-Matic is it gives you more than one option to save the recorded video, including on desktop, YouTube, or through shareable links.
Features:
◆ Users can specify the part of the screen to capture.
◆ Provide size, voiceover, and speed-changing options.
◆ Support adding overlays, text, animations, etc.
◆ Offer a chrome extension version for easier web recording.
8. Flashback Express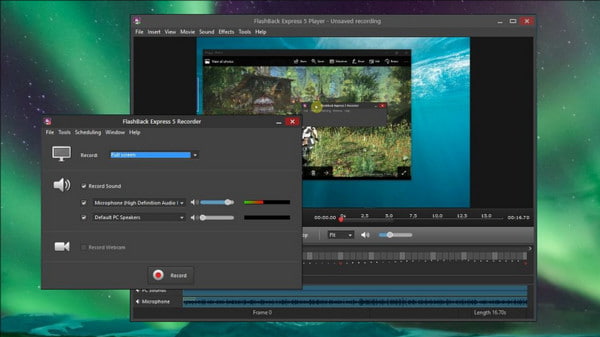 A simple free screen recorder allows you to capture high-quality content on the internet. It has features to help you trim the footage and add commentary or music. You can also edit the video by adding elements like captions, arrows, and images. Flashback Express can save the recorded video as an MP4 which you can quickly upload on YouTube.
Features:
◆ Record footage without a watermark.
◆ Allow users to add webcam overlay while recording.
◆ Capture microphone and computer's audio.
◆ Unlimited time for video recording.
9. QuickTime Player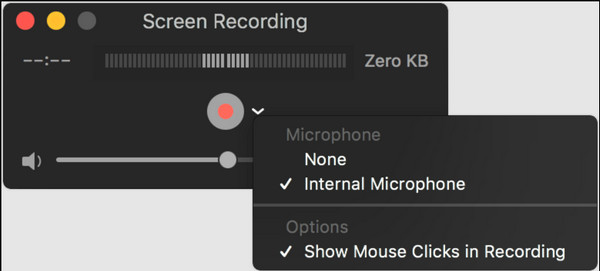 For Mac users, QuickTime Player is the best free screen recording software that is always available. Although it is known as a media player, you can use the screen recording features by going to the File menu and clicking the New Screen Recording button. Unfortunately, QuickTime Player doesn't have any option to record internal audio except with the help of third-party software.
Features:
◆ No time limit for screen recording.
◆ Enable to export video in various formats.
◆ Support screen capture Skype activities.
◆ Configurable video recording settings.
10. Free Cam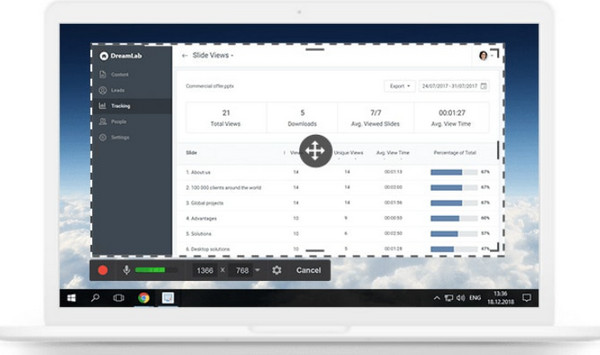 Free Cam is a free screen recorder that has built-in video and audio editors. It supports capturing your whole screen or just a portion you can adjust. Another function you can look forward to is how it can simultaneously record audio from your computer and microphone with just a quick setup. Other than being free software, Free Cam will not put a watermark on your videos.
Features:
◆ The video resolution is excellent.
◆ No advertisement interruptions during recording.
◆ Save and export footage in WMV format.
◆ Editing features include removing background noise.
11. Monosnap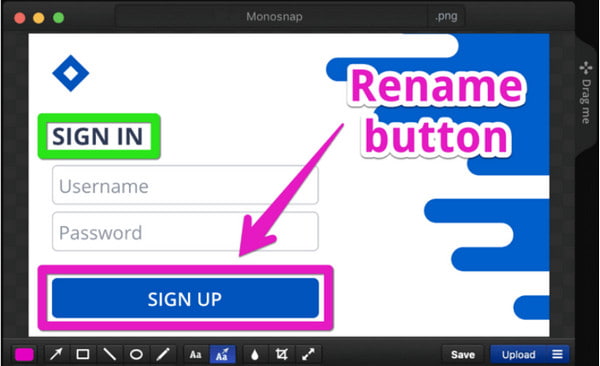 One of the best free video recording software for Windows and Mac. Monosnap has over two million users worldwide because of how interactive its interface is regarding recording. The features include a snapshot and an option for turning sources like a webcam, mic, and system audio. You can save the video by connecting the screen recorder to your CloudApp, Yandex, or Google Drive.
Features:
◆ Support 60FPS for smoother playback.
◆ Provide real-drawing effects like pen, shapes, arrows, etc.
◆ Completely free to use for a tutorial or online meetings.
◆ Support other cloud drives like Disk, Dropbox, and FTPs.
12. MadCap Flare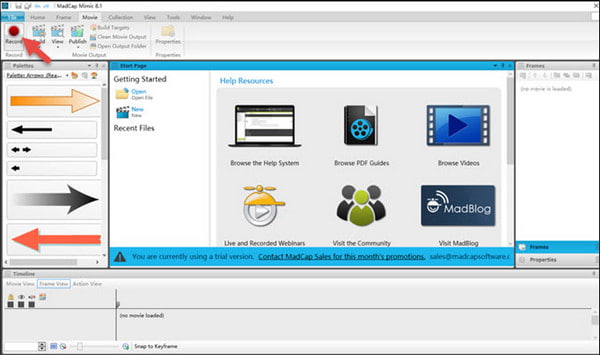 Aside from its reputation for professional authoring, publishing, and translation, MadCap Flare is also an excellent free video recording software. The combination of screenshot and video recording functions gains more users as these features are relevant to today's virtual work. MadCap Flare can only be downloaded on Windows and offers a free trial for up to 30 days.
Features:
◆ No watermark is applied to videos.
◆ Various applications are included.
◆ Offer more editing features like transitions and animated typing boxes.
◆ Enable to export video to HTML5 or as a PDF format.
Part 2: FAQs about Free Video Recording Software
Which free screen recorder extensions are the best to download?

Aside from downloading a desktop screen recorder, the best extensions you can try are Vmaker, Screencastify, Vidyard, Loom, Nimbus, and Hippo Video. Visit the Chrome Web Store and check more free screen recorders for nonstop video capturing.

Is there available a free online screen recorder without a watermark?

Yes, you can try AnyRec Free Screen Recorder on any browser. It guarantees safety when capturing onscreen activities and unlimited recording time. The interface is simple, where you can access the functions like visual effects and the settings to configure the tool before recording.

Which mobile version of the screen recorder is best to use?

Some mobile units, like iPhone and Xiaomi devices, have a built-in screen recorder. However, if your smartphone doesn't have this benefit, there are recommended video recording apps. You can try AZ Screen Recorder, Vidma Record, Assistive Touch Screen Recorder, and Super Screen Recorder.
Conclusion
After learning about the best free video recording software for Windows and Mac, you can try them anytime to capture content from the internet with the best quality. Fortunately, if some desktop tools lack the features, AnyRec Screen Recorder will give you what you need. Free download the software today and experience its power!
Related Articles