What Happened to Screenr? Get 5 Screen Recorder Alternatives
Screen recording has been an essential task for various reasons. One of the best tools to create a video by screen recording is Screenr. This is a web-based recorder with no additional installation package. This post will review Screenr, and you can learn some significant factors of the screen recorder, including the key features, customer reviews, pros, and cons. Moreover, this post will give you alternatives to this tool if you need more editing tools.
Part 1: Review of Screenr
Many users find Screenr more convenient because of its web-based program. Its intuitive interface makes the workflow smoother, with controls to pause and stop the recording. It also has system audio and microphone options to include your voice and the computer's sound while filming. Users also can share their videos on Screenr's website, which is accessible if they have an account or sign in. More key features include:
Support various browsers on computers and mobile devices.
No additional software to download.
Affordable plans, starting from free to Enterprise.
Capture high-quality video from any site and content.
Pros

Free to use without requiring the user to create an account.
Generate a URL once the record is published on the website.
Cons

No longer available in service.
To elaborate, Screenr was discontinued in 2015 because of Java RE. The screen recorder was built fundamentally with this Runtime Environment, and it became more unsupported, which also affected the tool. Java is supported limitedly on browsers, which causes issues for users. In this case, this post includes the recommended alternatives to screen record on your device.
Part 2: Top 5 Alternatives of Screenr
Unfortunately, Screenr is no longer of service because of outdated Java RE. But since there are more solutions, you can try these five alternatives to help you capture the screen in high quality.
1. AnyRec Screen Recorder

Most online tools require installing a launcher, so it is best to use a desktop program like AnyRec Screen Recorder. The recorder has powerful recording functions, which do not hinder your workflow during recording. Its interface provides simple controls to play, pause, or stop a recording session. It is suitable for recording, such as online meetings, webinars, video chats, and more. AnyRec Screen Recorder allows you to adjust the settings with the Preferences to manipulate the video recorder and its format, codec, resolution, and quality. You can try the best recording software on Windows and macOS.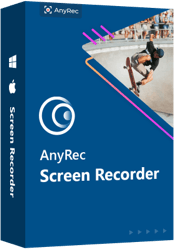 AnyRec Screen Recorder
Intuitive screen recorder with video, audio, game, and webcam recorders.
Use AI-based technology to save recorded clips in the best quality.
Save all videos on the Recording History menu and share them on social media.
Additional functions include built-in screenshots and real-time drawing effects.
2. SimpleScreenRecorder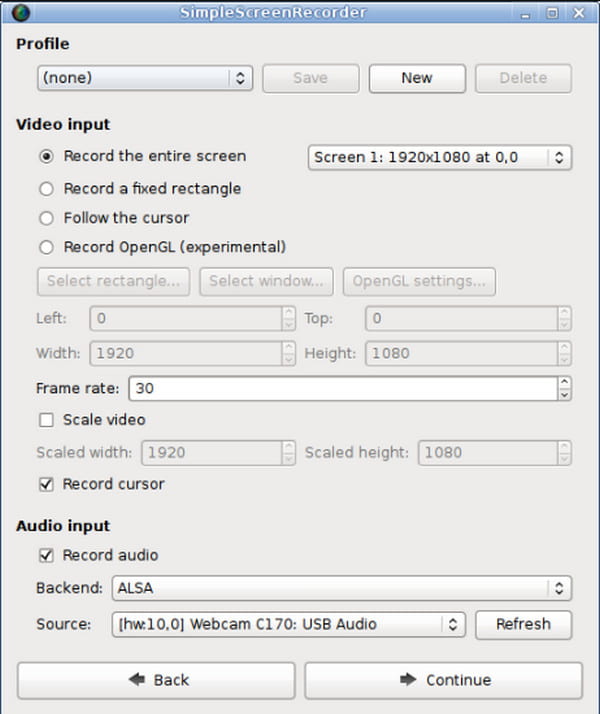 If you use GNU or Linux system, this Screenr alternative is best to try. It is known for its advanced to capture a screen's entire display or partial area. You can also set it up for multiple monitors with fixed regions. The output profile helps to edit the video settings, like the video codec, rate factor, bit rate, etc. SimpleScreenRecorder, as the software barely uses CPU, will start the ffmpeg process that requires much CPU once you start recording.
Pros

Provide a preview window to see the final record.
Save videos in MP4, OGG, WebM, and others.
Cons

The screen recorder is only exclusive to Linux systems.
3. FastStone Capture
FastStone Capture provides a full-featured tool with a screen recorder and screenshots. This lightweight program only reveals a handy capture panel for quick access to your needed function. Besides the screen recorder, it has new updates for a converter up to 120fps, a video trimmer, and a title page to include on the recorded clip. FastStone Capture is available on Windows with starting price of $29.95.
Pros

Outstanding built-in drawing and editing tools.
Save video on MP4 and WMV with a converter.
Cons

Not available on Mac for screen capturing.
4. Camtasia

Camtasia is a comprehensive tool that captures marketing, internal training, and personal learning activities. It supports recording PowerPoint presentations and video games with longer duration. Camtasia enables the user to choose the media source and the display that comes along with it. Moreover, you can further edit the audio with the default settings for the system audio and microphone.
Pros

Improve video presentation with the real-time annotation feature.
Provide various video effects for chroma key, speed, and color adjustments.
Cons

A huge watermark is revealed on the video for free version users.
5. Bandicam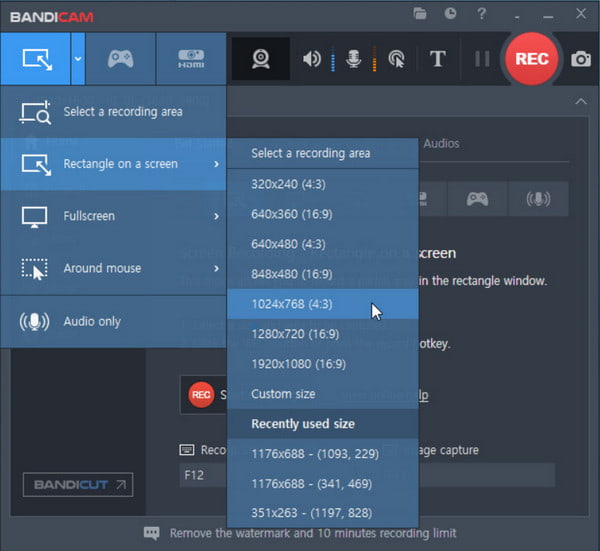 Bandicam tool creates dynamic videos by screen recording content from Facebook, TikTok, and other social media app. It is one of the most excellent Screenr alternatives, with complete resolution to capture your online meeting or conference. With the advanced features, the recorder allows you to capture in any mode, including full screen or a portion of the screen. Bandicam supports capturing dual or multiple monitors.
Pros

Edit recorded clips with text, images, and logos.
Display keystrokes and mouse movements on the screen when recording.
Cons

Does not support macOS, Android, Linux, and other platforms.
Part 3: FAQs about Screenr
1. What is the cheapest plan for Screenr?

Although the web-based recorder is free, it also offers various plans while operating. One of the cheap plans you can get is the Lite plan at $19 per month. The package includes 250 screencast storage with one-click recording. The best part is t it allows unlimited users and devices.

2. How to use Screenr to capture onscreen activities?

When you visit the website, click the Record button from the upper right. A small widget will appear on the screen. Navigate to the webpage you want to record and set the desired dimensions. Click the REC button from the menu, and the countdown will start. Click the Done button to stop the recording.

3. What is the best Screenr alternative for Android and iOS?

A screen recorder is already a built-in function on iOS. In contrast, only the latest versions of Android have a screen recorder. Fortunately, there are apps you can download from Google Play. Try AZ Recorder, REC– Screen, Mobizen Screen Recorder, and more.
Conclusion
Screenr is a helpful screen recorder for online activities. It is regarded as one of the most accessible tools, with fewer setups before recording. Unfortunately, it was discontinued in 2015, which left many users to try other similar tools. This post mentioned the best solutions, including AnyRec Screen Recorder, that you can download on Windows and Mac. You can also try the free trial version to see your desired video quality!
Related Articles: