Is Topaz Labs Video Enhance AI Worth It? Here're Our Review
An upscaling tool like Topaz Labs Video Enhance AI gives you great help to improve the image quality of a video. Since everyone loves an excellent-quality movie to binge-watch, Topaz is the solution to enhance the clip. Moreover, the tool can be a great alternative to editing film projects if you can afford an expensive video editor. Let's look at the article review of Topaz Labs Video Enhance AI for its outstanding performance.
Part 1: Review of Topaz Labs Video Enhance AI
Since its introduction in 2005, the Topaz Labs company has provided all the best digital tools for desktops. Then, it initially released Topaz Labs Video Enhance AI as a video enlarger that can upscale footage and clip up to 8K ultra-high definition. Along with its easy learning curve, the video enhancer uses artificial intelligence to achieve the quality of any video clip. Purchasing Topaz Labs Video Enhance AI comes with a money-back guarantee after trying the premium version. Now, let's see the benefits it brings to video editing.
Topaz Video AI Overview:
Recover lost details on the video by analyzing the frames and injecting new ones.
Fix blurry parts with sharpness improvements per frame.
The slow-motion video effect interpolates frames for a smooth-flowing effect.
Automatically reduce the camera shake, just like you are using a tripod!
Artificial intelligence makes all the editing look natural for the final output.
Most cost-effective video enhancer for Windows and Mac.
Topaz Video AI Performance:
Topaz Labs Video Enhance AI requires Windows 10 or 11 with Intel i3 or AMD Ryzen 3 and above. System Memory or RAM must be at least 8GB or higher (preferably 16GB for improved performance). If you are a Mac user, use 10.14 and above for the best performance. However, you must have the Nvidia GPU installed on your device. Lastly, ensure you are connected to an internet network for user authentication, downloads, and updates.
Pros

Robust software for video editing without requiring knowledge of video editing.
Allow users to adjust the upscaling quality for their preferences manually.
Helpful customer service for inquiries and technical support.
Cons

Require high-end equipment with excellent graphics.
Slow performance even with a good internet connection.
Not affordable to purchase with only a couple of features added.
Part 2: Alternative to Topaz Labs Video Enhance AI
If you are not a fan of waiting for hours to see results on Topaz, then the best alternative is AnyRec Video Enhancer. An AI solution for the best video quality and GPU acceleration for 50x speed on processing output powers the desktop tool. This means you don't have to wait longer, even when editing a huge video file. It has a user-friendly interface packed with essential features of upscaling resolution, removing video noise, reducing shakiness, and optimizing brightness and contrast. With AnyRec Video Enhancer, you can video endlessly without worrying about quality.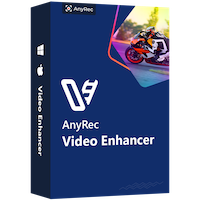 AnyRec Video Enhancer
Improve video quality of various video files, like MKV, HEVC, WebM, and more.
Have excellent editing features, like video trimmer, merger, and cropper.
Create your own watermark by customizing text, size, color, font, and opacity.
Configure the video's format, codec, resolution, quality, and audio settings.
Step 1.Download AnyRec Video Enhancer from the official webpage and install it on your computer. After launching the software, click the Add File button to add a video.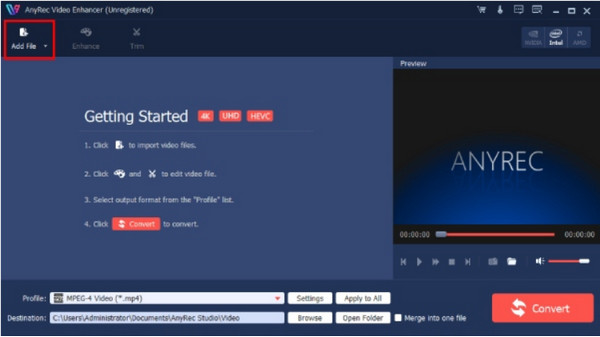 Step 2.Head to the Enhance menu from the top toolbar. Tick the checkboxes for the options at the right part of the interface. Click the Apply button to save the changes.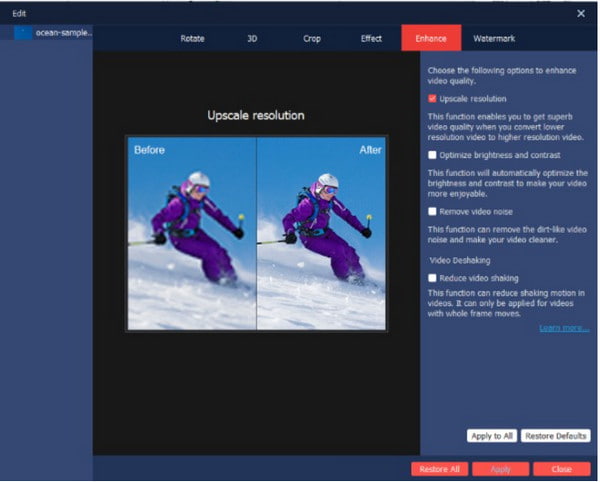 Step 3.Click the Settings button from the main menu. The Output window shows the settings for the encoder, bitrate, frame rate, and so on.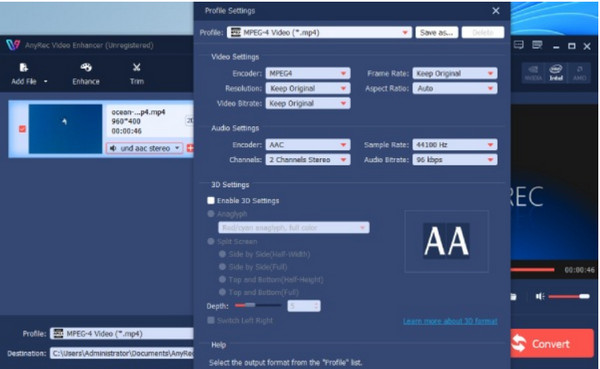 Step 4.Choose the destination of the enhanced video. Click the Browse button and select the desired folder. Finally, click the Convert button to finish the task.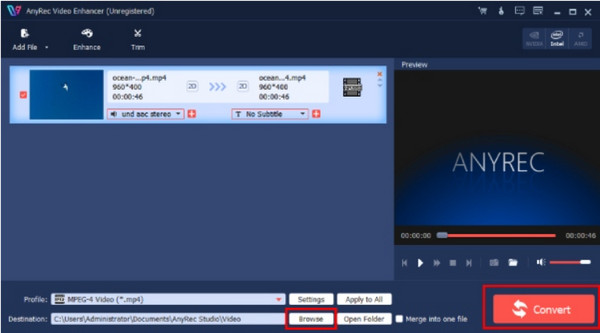 Part 3: FAQs about Topaz Labs Video Enhance AI
1. How much is Topaz Labs Video Enhance AI?

The video editor was $299.99 with a one-year worth of free updates. But the current price is $199.99 with an additional 12-month upgrade. Topaz Labs Video Enhance AI has a free 30-day trial for the fully-operational app without inputting your card credentials.

2. Is Topaz Labs Video Enhance AI good to use?

Yes. The App has all the best features for editing and upscaling video files to UHD and HD. You can also use it to interlace most films from your TV. However, recent reviews report low performance as it takes hours to upscale a 10-second video, which annoyed many users.

3. How to use Topaz Labs Video Enhance AI?

Open the software on your device and drag the video file from the folder to its interface. Edit the video, or render the AI models to upsize it. Select the desired output format and the final size. Click the Start Processing button to begin the process. The final output will be stored in the same source folder.
Conclusion
This Topaz Labs Video Enhance AI review gives your insight into the video editor to upscale video and fixes pixelated and grainy videos. It discussed the performance, features, advantages, and disadvantages. Since some of its users are disappointed with the recent performance of the software, they use AnyRec Video Enhancer as an alternative. You can see the difference between 480p, 720p, and 1080p to choose the suit resolution. This app offers more features and promises fast processing speed for any device and version. Try the free trial version and see its potential as your next video editor!
Related Articles