Top 5 Greenshot Alternatives for Windows and Mac
Should you choose Greenshot as the screenshot software? When you are looking for some free snipping tools to capture screenshots, you can learn more about the ultimate review of the Greenshot snipping tool, including the features, cons, pros, and more others. Moreover, the article also provides the 5 best Greenshot alternatives and the comparison. Just read the article and choose the desired one accordingly.
Part 1: The Ultimate Review of Greenshot You Should Know
Greenshot is a simple and free snipping tool for Windows, which has all the basic features to take screencast and add annotations. If you want recordings and screenshots of high quality, it should be a nice choice.
Greenshot Overview
1. Capture screenshots with a full screen to a fixed screen.
2. Annotate, highlight or obfuscate parts of the screenshots.
3. Save the files with keyboard shortcuts and the system tray.
4. Export the screenshots in various ways and on social media sites.
5. Capture complete (scrolling) web pages from Internet Explorer.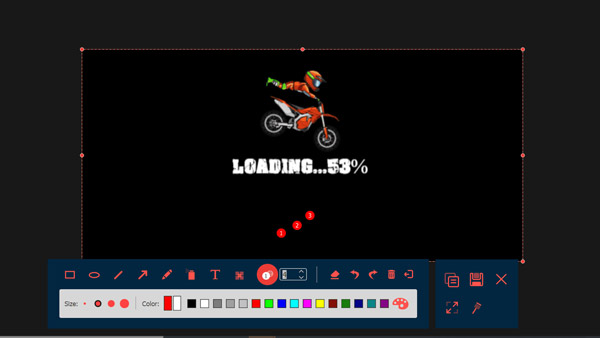 Greenshot Review
Pros
1. Easy to use and run in the background when you need it.
2. Obfuscate sensitive information before sharing the files.
3. Keep the record of all the shots you've sent to Imgur.
4. Provide some advanced plugins to extend the capabilities.
Cons
1. The outdated user interface of Greenshot can be modernized.
2. Cannot tweak the photo format, file size, and more settings.
3. Unable to save the screenshots to GIF or other file formats.

Part 2: 5 Best Screen Recorder Alternative of Greenshot
When you need the Greenshot alternatives to capture screenshots and add annotations, here are 5 free snipping tools you should know.
Greenshot V.S. Screen Recorder
AnyRec Screen Recorder provides Greenshot alternative snipping features on Windows and Mac. It allows you to take screenshots with a custom region, adjust the photo format, add annotations, and then edit the photos with some advanced features.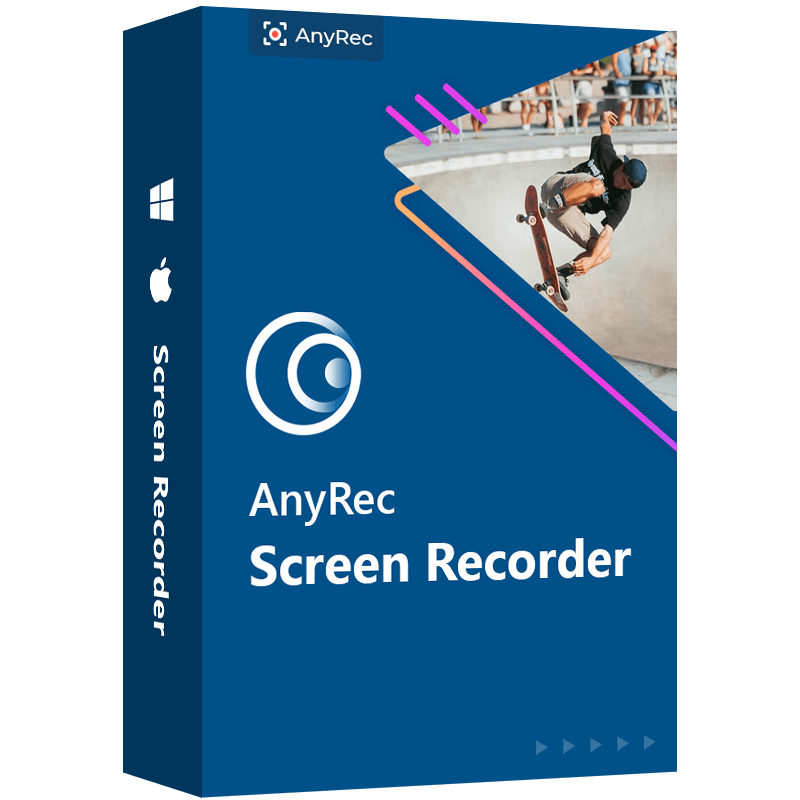 AnyRec Screen Recorder
Capture snapshots with full screen, fix the area, active windows, etc.
Tweak the hotkeys, mouse settings, schedule recording, and more.
Provide more annotations, or even drawing on the snapshot directly.
Edit the snapshots, trim the files, and manage the photos with ease.

Greenshot V.S. Snagit
Snagit is another Greenshot alternative to capture pictures. It allows you to share your snapshots with coworkers. During the process, you can also add some notes and beautiful visual effects to photos.
1. Record iPhone screen and send it to Snagit on iOS instantly.
2. Provide a template to create visual instructions and guides.
3. Capture the onscreen activities as image, video, or GIF.
4. Share with Office, Google Drive, Box, Dropbox, and more.
Greenshot V.S. ShareX
ShareX is a free Greenshot alternative to capture images in any shape and design them to different looks. You can make new images through the integrated designing tools so you can practice all of your ideas.
1. 13 different capture methods to take snapshots, including OCR.
2. Add shapes, blur, stickers, pixelate, freehand, step, sticker, etc.
3. Share the screenshot via URL, Google Drive, FTP, and more.
4. Provide QR code generating, color picker, and more others.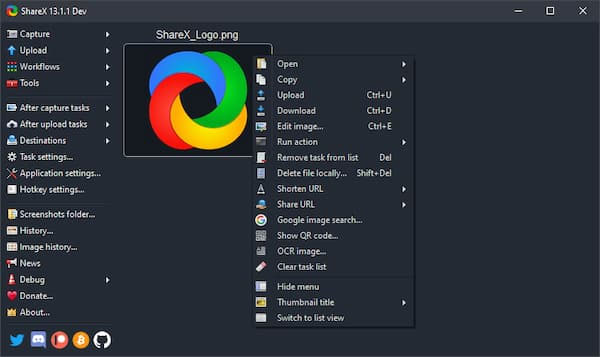 Greenshot V.S. Lightshot
Another Greenshot alternative worthy of mention is Lightshot. When you are looking for a method to capture some live videos or other onscreen activities, the snipping tool should be the best choice.
1. Provide a fast speed to capture the snapshots and edit images.
2. Record the screens to desired photo formats and make GIF files.
3. Enable the screen recorder to run unnoticeable in the background.
4. Integral for expediting and simplifying remote collaboration.
Greenshot V.S. Snipping Tool
When you want to find a background snipping tool, Snipping Tool is one of the best Greenshot alternatives to take snapshots. It only provides the basic features to trim and edit the screenshots.
1. Capture full screen, open window, or even a rectangular area.
2. Screenshot display, decide to save or discard screenshots.
3. Open an overlay after creating a screenshot for further editing.
4. Brows, trim, and edit all history screenshots within clicks.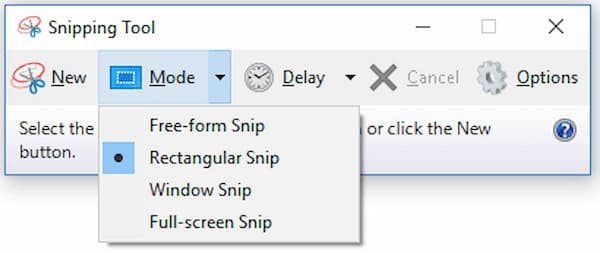 Part 3: Comparison Between Greenshot and Alternatives
| | | | | | |
| --- | --- | --- | --- | --- | --- |
| Features | Greenshot V.S. Screen Recorder | Greenshot V.S. Snagit | Greenshot V.S. ShareX | Greenshot V.S. Lightshot | Greenshot V.S. Snipping Tool |
| Platform | Windows, Mac, and Online | Windows and Mac | Windows, Mac, and Chrome | Windows, Mac, and Linux | Windows |
| Take Snapshots | Capture part of the screen, full screen, and videos without missing highlights. | Provide the same snipping feature as the Greenshot alternative. | Advanced features to capture screenshots for different scenarios. | Work with Opera, Internet Explorer, Chrome, and Firefox. | Drag the cursor around an object to form a rectangle. |
| Edit Features | Tweak the photo formats, add more annotation, adjust hotkeys, edit the photos, and more others. | Record videos, import the content, select text from screenshots, and drag and drop it to a text editor. | Add annotations, blur, cursor, highlight, step, stickers, pixelate, text, arrow, ellipse, and more others. | Crop an image, add new layers, or even improve your screenshot with filters and special effects. | Provide more features than Greenshot, such as Pen, Highlighter, and Eraser. |
| Sharing Features | Share the photos with different social media sites. | Share with social media sites and sync the files with co-workers. | Upload from Windows sends to the menu, show QR code, and more. | Upload to cloud upload, social media sharing, printing, etc. | Save the photos to your computer only. |
Part 4: FAQs about Greenshot and the Best Alternatives
Can I Use Greenshot for OCR?

Greenshot has an OCR plug-in to detect the text on the screenshot when you select the desired files from the Greenshot destination. Moreover, Greenshot also works with Microsoft Office Document Imaging from the Microsoft Office 2003/2007.

Is Greenshot compatible with Linux or Mac?

No. Greenshot is written with the Microsoft .NET framework, which does not run on Linux or macOS. Moreover, the Microsoft .NET Core does not support Windows Forms nor WPF. You should choose some Greenshot alternative to capture screenshots.

Why does the Print Key does not work on Greenshot?

Make sure you have run the Greenshot with the administrator account. You should also check the hotkey of the snipping is not changed. If it does not work, you can reinstall the program and use the systray context menu of Greenshot to create a screen capture.

How can I set Greenshot to start automatically?

Left-click the Greenshot icon on your task tray and choose the Preference and enable the Launch Greenshot options. After that, you can just click the OK option to start the program on your computer automatically and capture your favorite pictures.
When you want to choose a free snipping tool to capture snapchat or more others on your computer, here is the detailed review of Greenshot, as well as the 5 best alternatives. If you need to take a snapshot and capture onscreen activities, AnyRec Screen Recorder is one of the best Greenshot alternatives.
Related Article