Top 10 Meeting Recording Software for Business on PC and Mac
Meetings are essential to any business, but keeping track of everything discussed during them can be challenging. Luckily, numerous meeting recording software options are available to help you keep a record of all the essential details discussed during your meetings. Whether you're looking for a simple tool to record audio or a more comprehensive solution that includes video conferencing and collaboration features, there's a meeting recording software to suit your needs. This article will review ten of the best meeting recording software options available, so you can choose the one that's right for you.
Part 1: Top 10 Meeting Recording Software
Did you know that Zoom meeting has a built-in recording feature? It allows capturing all the online sessions without interruption. Although the feature is free, you cannot use it unless you are the meeting host. So, here are the top ten meeting recording software you can try.
1. AnyRec Screen Recorder

AnyRec Screen Recorder is a cross-platform desktop tool that offers various recording functions for video and audio. Its screen recorder lets you capture onscreen activities, including webinars, gameplay, tutorials, and meetings, with configurable settings to change the output format, codec, resolution, frame rate, and quality. Recording can be effortless with shortcut keys. You can change anytime with key combinations. AnyRec Screen Recorder can record all meeting programs on Windows and macOS.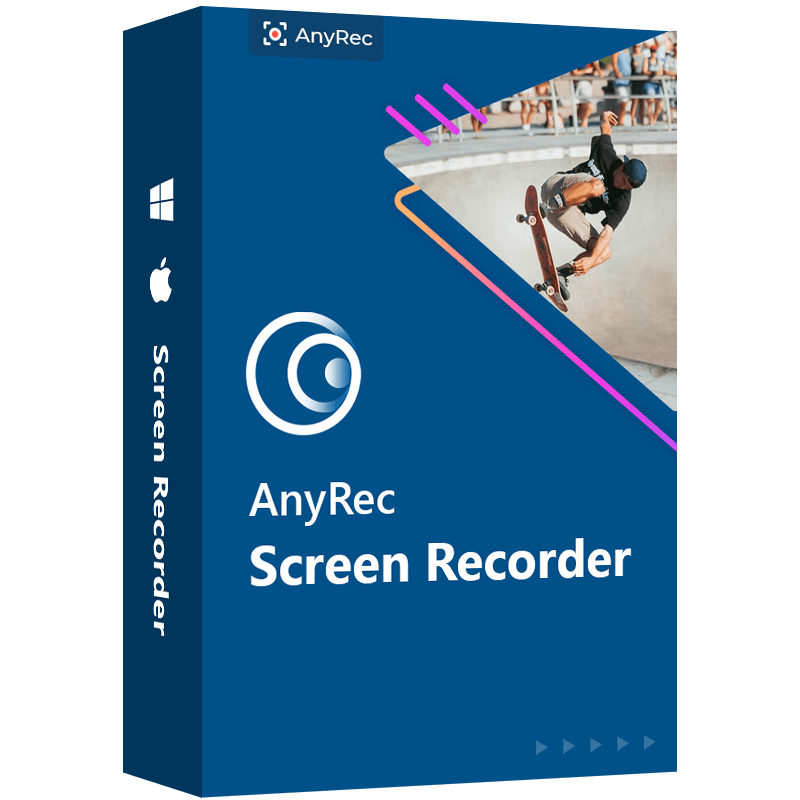 AnyRec Screen Recorder
Capture meetings without lag in the limitless time restriction and no watermark.
Enable saving a video file as MOV, MP4, WebM, and WMV on 720p or 1080p.
Capture meetings with a webcam with quality on the camera and computer.
Provide drawing effects and other features during the meeting recording.
2. Audacity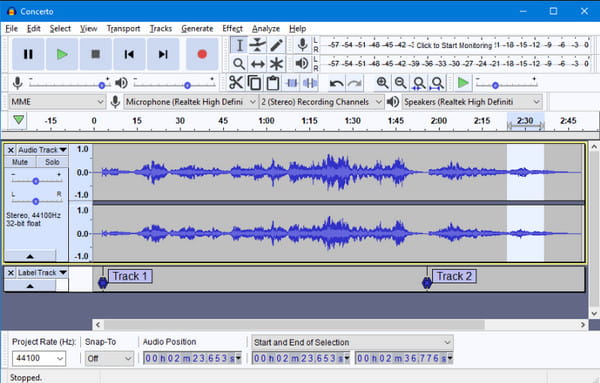 If you want to record audio from an online meeting, then Audacity is the right meeting recording software for you. It is free and open source, and you can configure its system to your preference. Audacity is well-known as a multi-track audio editor with a complex interface to cut, trim, merge, and edit various files. You can easily capture sound on your computer with a simple headset and microphone.
Features:
Edit and import audio files in different output formats.
Support 32-bit, 24-bit, and 16-bit and enhance sound quality.
Use high-quality resampling and dithering.
Real-time preview of LV2, VST, and LADSPA effects.
3. QuickTime Player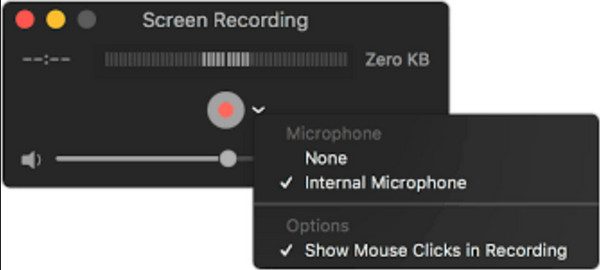 QuickTime Player is a default media player of Apple, so you don't have to download it on your device. It has hidden gems that you can use for many activities, including the screen recorder with accessible settings. The only problem with this meeting recording software is that it cannot record audio without Soundflower. This extension needs to be downloaded and installed with the media player.
Features:
Record screen with quality options.
Quickly play the video after recording.
Provide editing tools to enhance or cut clips.
Share videos directly on social media.
4. Camtasia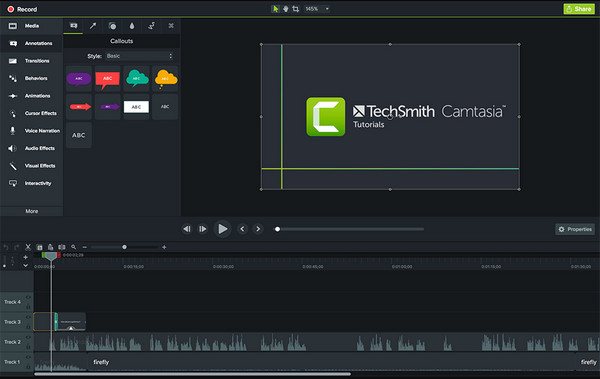 An all-in-one video editor with a screen recorder to capture ongoing online meetings. It records high-resolution meetings with a simple interface to manipulate the microphone, camera, and system audio. Camtasia offers a free trial version to let you try the features for video recording and editing.
Features:
Highlight details with a customized cursor.
Add effects and transition with extra flair.
Share the device's sound with other participants.
Smoothen mouse movements when recording.
5. OBS Studio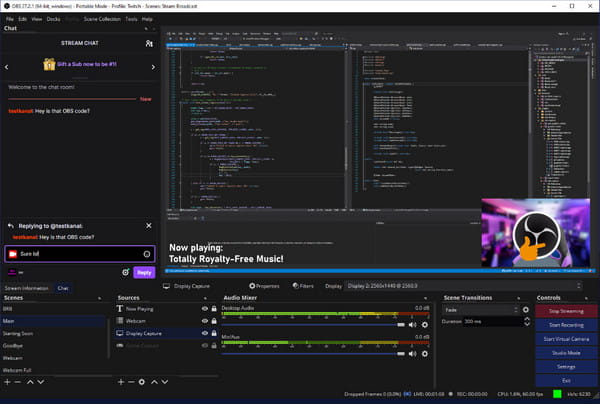 OBS Studio offers you the best set of tools for professional screen recording. The multi-platform meeting recording software is an excellent program for live streaming and can show multiple sources at once. But sometimes, OBS will take high CPU usage.
Features:
Suitable for many online meeting software like Zoom.
Free to download and use with guaranteed high performance.
Convert video and audio files to different formats.
Studio Mode to preview sources before streaming.
6. ScreenFlow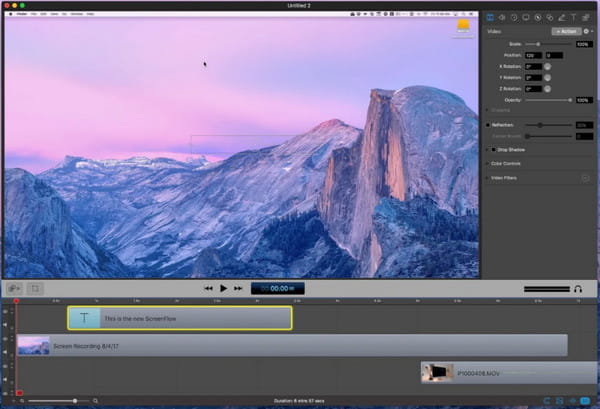 Screenflow is the best alternative meeting recording software for Zoom and Google Meet. It can capture content through the camera, microphone, and system audio. It also provides a wide range of editing tools to make professional videos.
Features:
Simple interface for video recording and editing.
Feature-packed interface with easy navigation.
64-bit video compression technology for high-definition.
Effectively cast screens on other devices.
7. Snagit

This video conference recording software is always the choice for presenters, creators, and bloggers. Of course, it allows you to record screens even in any region, with fullscreen and scrolling screen options. Snagit is suitable for capturing online content yourself through a webcam.
Features:
Sync files via a cloud provider on Windows and Mac.
Extract text from the recorded video and paste it into a document.
Full-page panoramic scrolling capture for horizontal and vertical scrolls.
Enable the creation of a video with a series of screenshots.
8. Bandicam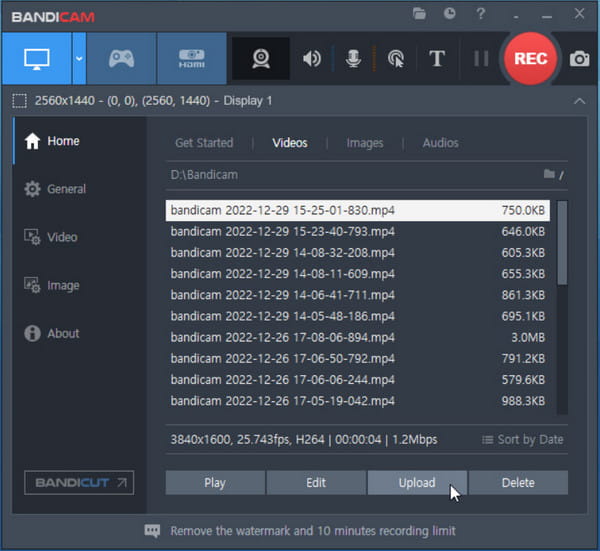 Professionals use the screen recorder for clean screen capturing. There are many Bandicam reviews to introduce this meeting recorder. It offers different services, including screencast, screenshots, and editing tools. Bandicam Screen Recorder lets you set a schedule to start recording automatically at a specific time.
Features:
Excellent for games with DirectX, OpenGL, and Vulkan graphics.
Trim, cut, and merge multiple videos into one file.
Helpful interface with control functionalities.
Lightweight software and easy to use.
9. Loom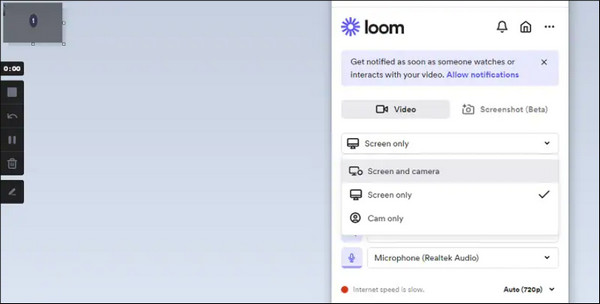 Unlike other meeting screen recorders, Loom freely captures online activities on Windows, Mac, Android, and iOS. The multi-platform app makes recording more engaging by capturing the screen and you through a webcam without hassle—an ideal tool for any device.
Features:
Generate a video link to share anywhere.
The quickest way to record screen and edit video.
Upload video to social media directly.
Collaborate with online software for recording.
10. Movavi Screen Recorder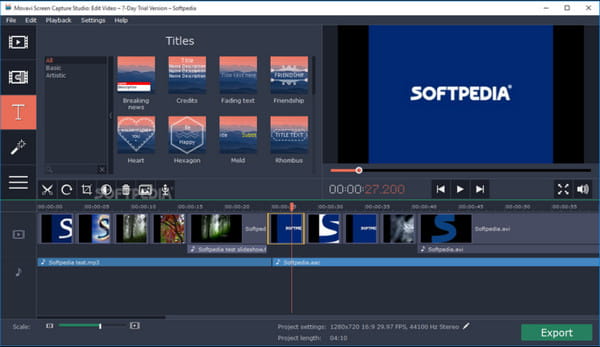 This meeting recorder is preferable for productivity and accuracy, especially for YouTube creators. It supports 48KHz for perfect audio quality and super speed conversion to convert files to other formats. The only drawback of Movavi Screen Recorder is the need for more customer service.
Features:
Support screen capture and screenshot.
Directly export videos to YouTube or Drive.
Real-time highlighter, text, and other elements.
Affordable price for high performance.
Part 2: FAQs about Meetings Recording Software
1. How to record a Zoom meeting as a host?

You must grant permission as the host to enable participants to record the Zoom meeting. The first thing you need to do is to start a meeting. Click the Record button to see the Recording indicator in the upper left corner. The Participants section will indicate the people who record the meeting.

2. How to record an online meeting without paying?

A third-party app is the easiest way to record an online meeting. Unless your device has a built-in screen recorder, you can try meeting recording software like Bandicam, Loom, Camtasia, or Screenflow.

3. Can I record online meetings on iOS?

Yes. Thankfully, iOS has a default screen recorder, which you can use for any purpose. To enable the feature, go to settings and navigate to Control Center. Tap Add for the screen recording option. Open the Control Center on your phone and tap the Record button.
Conclusion
This post taught you the best meeting recording software on Windows and Mac. Although Zoom and other online meeting software provide a built-in screen recording feature as a class, meeting, or lecture recorder. But you can't use it if you are not in a subscription. But to have the best quality for the recorded discussion, AnyRec Screen Recorder is a powerful tool for gameplay, meetings, webinars, and other media content. Click the Free Download button to try the free trial version.
Related Articles: