What Happen to CricFree? Top 10 Alternatives to Watch Live Sports Games Online
Missing the best highlights of your favorite sports can leave you disappointed. So, when a huge sport is ongoing in your location, or maybe the year's Olympics is just on the corner, you can rely on sites like Cricfree to watch live sports. Although Cricfree is helpful for sports fanatics, it is not the same as before. Still, you can find more alternatives to watching free sports online. Let's see which is the best sports website for you.
Part 1: A Brief Introduction to Cricfree: Is it the Best Sports Site?
Cricfree aims for sports lovers to watch live matches without a restricted system. It is the most trusted site when it comes to free sports streaming. So through different links, Cricfree has provided happiness for all sports fanatics in every corner of the world. From premium sports content to free-to-air platforms, Cricfree includes on-demand live tournaments. Unfortunately, it is not easy to access because a Firewall or other reasons might block the site. For this concern, it is best to have a site like Cricfree to watching live sports.
Bonus Tips: Do You Want to Keep the Highlights of Sports?
People come together when their country representative has won the gold medal. Your favorite sports and any tournament's highlight can be recorded using AnyRec Screen Recorder. The software is an all-in-one solution for recording videos and take snapshots on your screen. You can capture some highlight video clips with the best quality. It also allows you to choose and change the output format to MP4, MOV, WMV, etc. Free download AnyRec Screen Recorder on Windows or Mac, and celebrate the victory of your favorite sports and support team!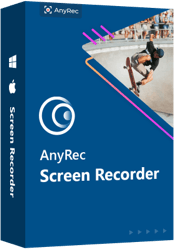 AnyRec Screen Recorder
Enable to record sport matches, business meetings, or gameplay with the perfect video quality.
The editing features help users to trim, apply drawing effects, or save videos to a different format.
Provide a task schedule function to help you capture live games automatically when you are busy with work.
The Preference menu supports configuring the video and audio settings to record with better quality.
Part 2: Top 10 Sites like Cricfree to Watch Live Sports for Free
Sports have been an excellent way to reunite people through basketball, hockey, and other games. Even if you are not at home, you can at least watch the live game events anywhere with sites like Cricfree.
1. Firstrowsports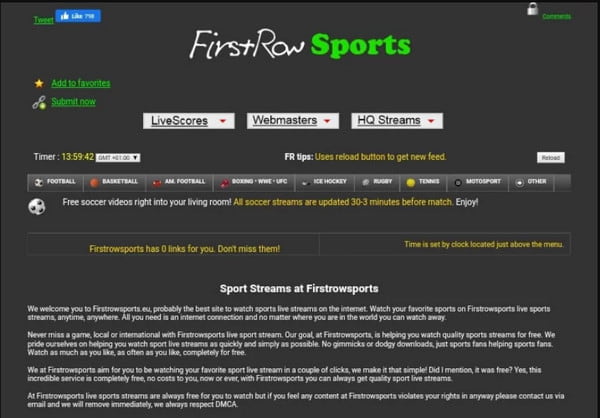 This site like Cricfree allows you to stream the biggest sports. Firstrowsports is one of the longest-standing sites that bring you any live sports. You can also rewatch some of the best games from the Olympics and local tournaments
Features:
◆ Accessible to any device.
◆ High-quality video streaming.
◆ Give game schedules for every sport.
2. Stream2Watch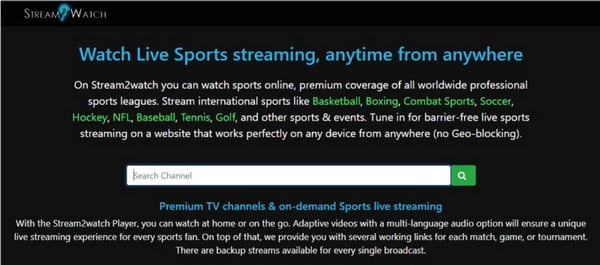 Since its first stream many years ago, Stream2Watch has gained many users that love sports. It is supported for its high-quality streaming production while giving unique features. This site like Cricfree includes ongoing games with accurate scoring points.
Features:
◆ Feature live matches, facts, and other details.
◆ Include leagues like UEFA Europa League and Carabao Cup.
◆ Functional links for tournaments.
3. Sky Sports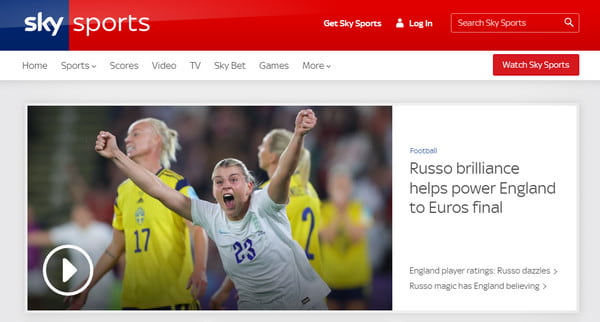 If you are more of a motorsports fanatic, this site like Cricfree gives all your favorite sports and even lets you stream live. It also has all the latest reports for the team or players you support with the correct information.
Features:
◆ Include about 140 live games.
◆ Show game schedules.
◆ Updated with players' status.
4. MyP2P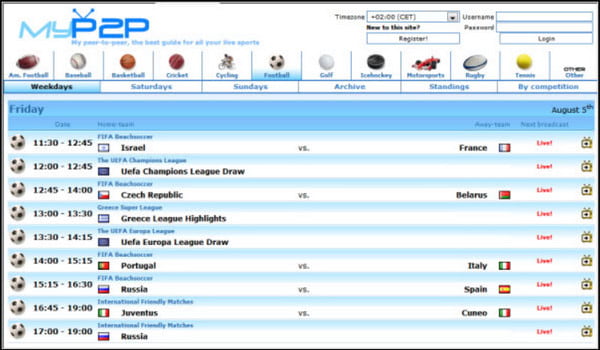 You can watch and catch up with the sports events with MyP2P. This site like Cricfree streams live games with smooth and high video quality. Its features allow you to see the schedule of upcoming games such as soccer, racing, basketball, and football.
Features:
◆ Provide HD quality for sports videos.
◆ Offer many live games.
◆ Free sports streaming in any browser.
5. VipBoxTV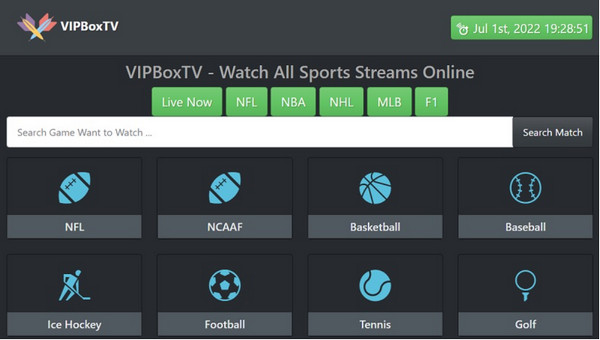 The downside of Cricfree is you can't access it to many browsers, unlike VipBoxTV. This alternative allows you to watch games in HD quality. It offers you to stream all big sports only for free. The best part is you can watch two sports at the same time.
Features:
◆ Include on-demand games.
◆ Provide various sports to stream.
◆ Accessible to smartphones.
6. SportStream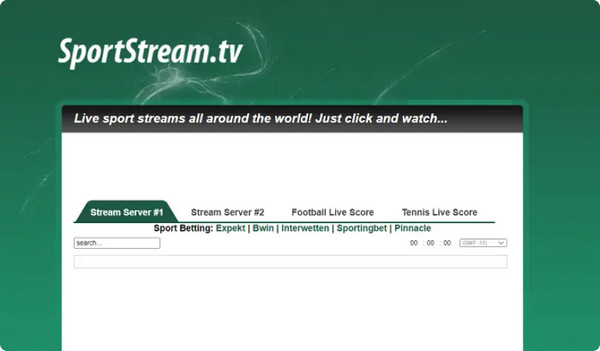 Another option you can consider as a Cricfree alternative is SportStream. The site is accessible wherever you are. You can watch online sports for free through it. It is almost the perfect site, but it takes time to load and start streaming.
Features:
◆ No geographical restrictions.
◆ Cover almost all live events.
◆ Ad-free game streaming.
◆ Betting options like Bwin and Expekt.
7. NewSoccer
Aside from soccer, NewSoccer is also a good site like Cricfree for other live sports events. You can find the latest matches you missed and watch them in the best quality. Additionally, the site can notify you about the following match schedules so you can watch the live sports events.
Features:
◆ The interface is easy to navigate.
◆ Include all big sports.
◆ Updated to game matches.
8. LAOLA1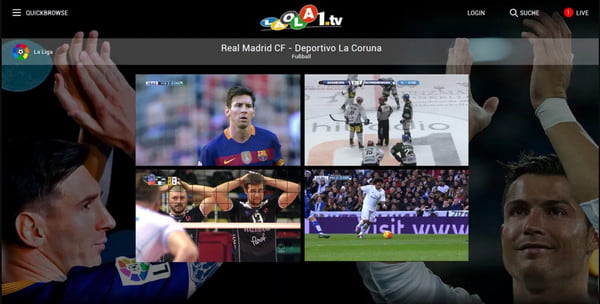 For any sports enthusiast, this site like Cricfree is the best. The platform allows you to enjoy and support your favorite game without paying for a subscription. Also, you can rewatch all the highlights of games from previous years.
Features:
◆ Hassle-free sports platform.
◆ Include popular sports worldwide.
◆ All recorded sports are HD quality.
9. Strikeout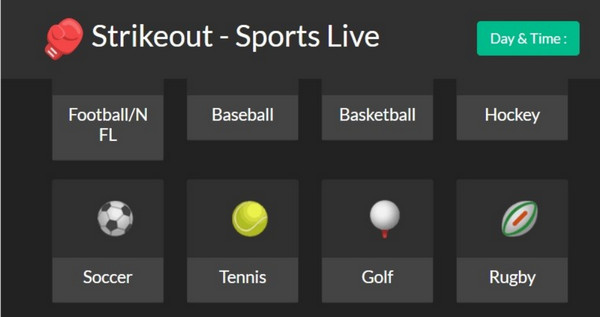 This site like Cricfree is for avid fans of American-based sports. Its interface makes all searching for sports easy so that you can watch them immediately. The platform also provides college games for American basketball and football.
Features:
◆ Show a complete list of available matches.
◆ Include combat sports like boxing.
◆ Pa-per-view events like WWE.
10. Sportp2p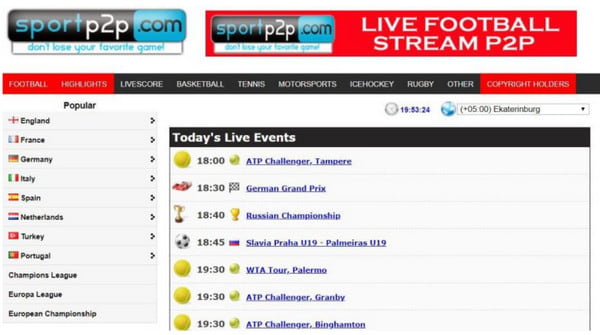 The website is an organized platform for easier access to sports and features. With all programs sorted in chronological order, you can see the earliest matches on the top part. The best part of this site like Cricfree is it streams local professional games from other countries.
Features:
◆ Free access to playoff games.
◆ Ensure the sports are safe to watch.
◆ It has football matches like Europa and Champions.
Part 3: FAQs about Sites like Cricfree
Why I can't access Cricfree?

A free sports streaming site like Cricfree is always under inspection for illegal streaming. So, many users are having a hard time finding it. It might need some requirements, such as clearing your device's cache or DNS fault. That's why even if it's still working today, you still need to work out how to access it on the web.

Is it safe to watch sports at sites like Cricfree?

There is no guarantee that any platform that plays sports for free is safe to use. But as Cricfree is known for being a host site and redirecting to another site without pirated content. So, it might be safe enough to watch sports on some sites.

Is there an app where I can watch sports on mobile?

You can stream sports on your smartphone, just like on the Cricfree website. You can try some popular apps from Play Stores, such as Sony LIV, Live NetTV, Show Sport TV, and CBS Sports. Although most apps require you to pay, the best part is you can watch sports whenever and wherever you are.
Conclusion
Nothing can stop you from streaming your favorite sports now that you have many sites like Cricfree. But you need to know that some sites are prone to shutting down or changing website links. Still, if you want to rewatch the best highlights, AnyRec Screen Recorder will capture all your favorite moments in sports. Try the free trial version and experience its excellent features.
Related Articles