Top 10 Recommended Sites like AnimeUltima to Watch Free Anime Series
Watching Anime is the best thing to do after working hours or to catch up on your favorite anime from AnimeUltima. But when you find out that the streaming platform is already down, it is time to look for alternatives sites like AnimeUltima to continue binge-watching. Fortunately, there are a lot of websites that offer their service for free. With this post, you can find the most influential anime website as an AnimeUltima alternative. Let's get into it.
Part 1: Top 10 Recommended Sites Like Animeultima
Why did AnimeUltima shut down? Because of copyright infringement, it might be unable to give you free streaming services anymore. But don't worry, you can find more similar sites like AnieUltima in the following.
1. MyAnimeList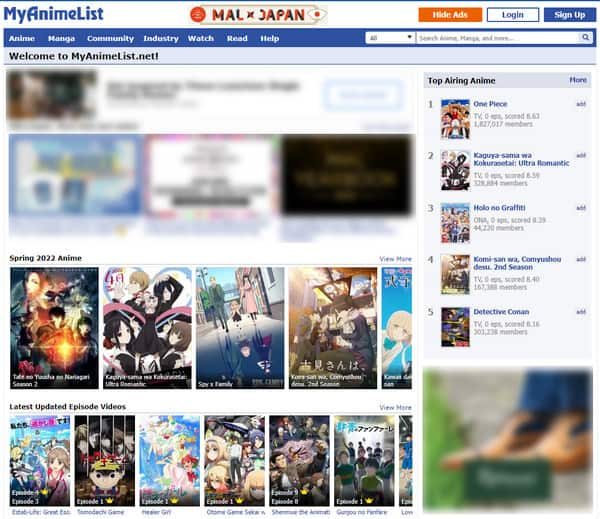 The first recommended AnimeUltima alternative is MyAnimeList. Its free streaming service does gather a lot of anime fans who also recommended this site to their website. MyAnimeList emphasizes all its anime series collections by describing brief details like characters and voice actors, plot, and enlisted episodes.
1. Effective anime search engine.
2. Post seasonal anime releases.
3. Complete anime series episodes.
4. It has updated to all anime trends.
2. GoGoAnime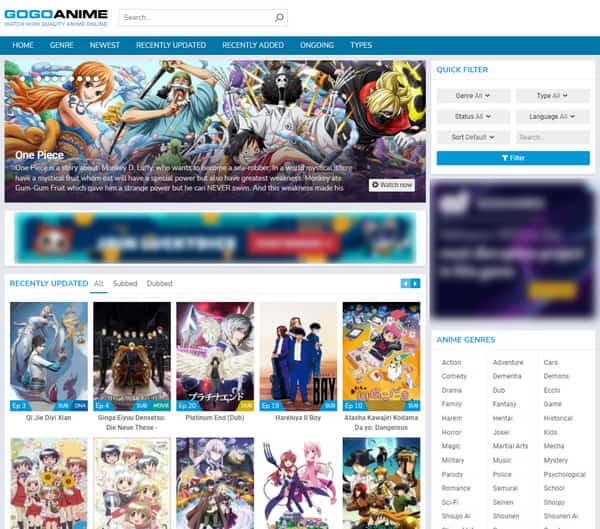 Another famous anime website that is also a good site like AnimeUltima– GoGoAnime. Its Straightforward interface helps you quickly find the anime series you want to watch. It also offers filters like recently updated, recently added, ongoing, and types for a quicker search.
1. List of Top Anime (Day, Week, Month)
2. Customizable screen settings.
3. Fast anime loading.
4. Support sub and dub versions.
3. 9Anime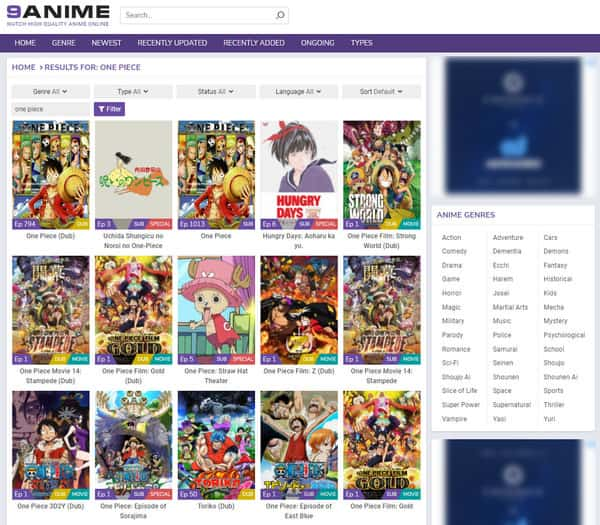 9Anime allows you to watch all your favorite anime episodes for free. This AnimeUlitma alternative offers animations that were made not only in Japan but also in China, South Korea, and more. You can watch any anime in sub or dub.
1. Complete anime episodes.
2. Include anime OVA and movies.
3. No ads abruption during watching.
4. Shareable episodes to other social networks.
4. KissAnime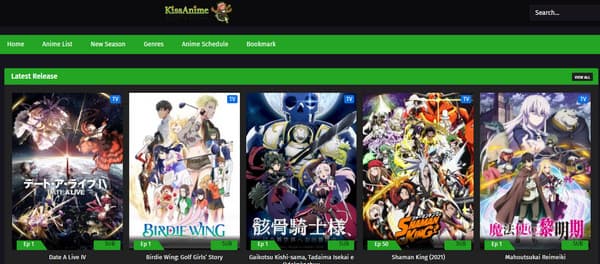 For many years, KissAnime got a lot of recognition in the anime community. Its significant collection of anime series is all of the best quality, and this site like AnimeUltima allows its users to download any anime for free. But as it was down recently, there are KissAnime sites that are incomparable to the original site.
1. Free of charge.
2. List alphabetically.
3. Sort by recent add, update, etc.
4. Include old anime series.
5. AnimeFreak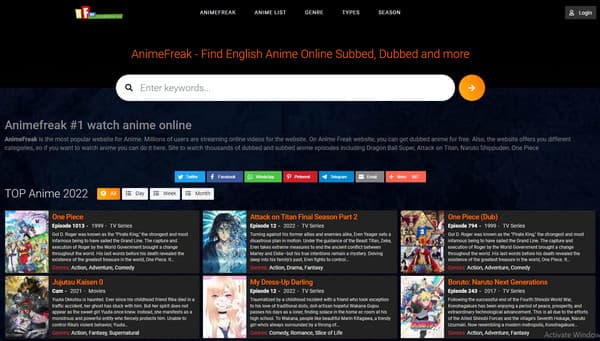 From One Piece to the new anime series, the AnimeFreak site has it all! As an excellent site like AnimeUltima, you can search for any anime movies and series and watch them in high quality for free. However, you might want to be patient about how the site will direct you to another place with every click.
1. Updated to seasonal anime releases.
2. Include TV shows.
3. Friendly comment section.
4. Launch survey for better user experience.
6. AnimeLab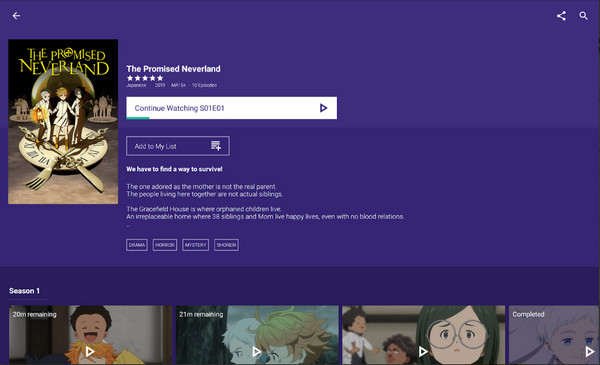 By signing up to AnimeLab, you will get access to premium anime series, including the newly released ones. You can use this alternative site like AnimeUltima for various gadgets such as PlayStation, Xbox One, Samsung TV, etc. And so, having AnimeLab on your smartphone, you can watch anime anywhere and anytime.
1. Downloadable anime episodes.
2. Ad-free anime streaming.
3. Update anime series in two weeks.
4. Every episode is high-quality.
7. Anime Kaizoku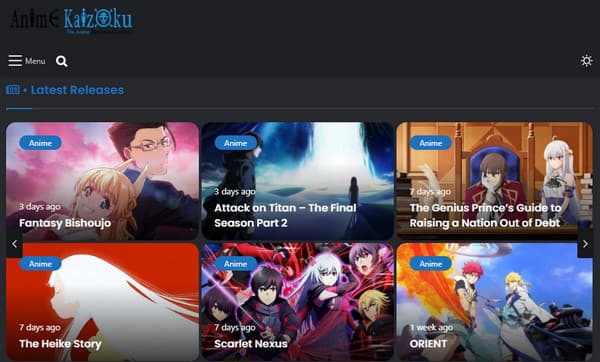 Anime Kaizoku is an anime website that gives free downloads to all your favorite anime movies if you are on a tight budget to subscribe to Netflix. You can catch up on all the hottest series for the season. Meanwhile, you don't have to sign up or register to watch on-site like AnimeUltima.
1. Shareable anime episodes.
2. Detailed description for every anime series.
3. Include blogs and posts.
4. Categorize alphabetically.
8. Chia-Anime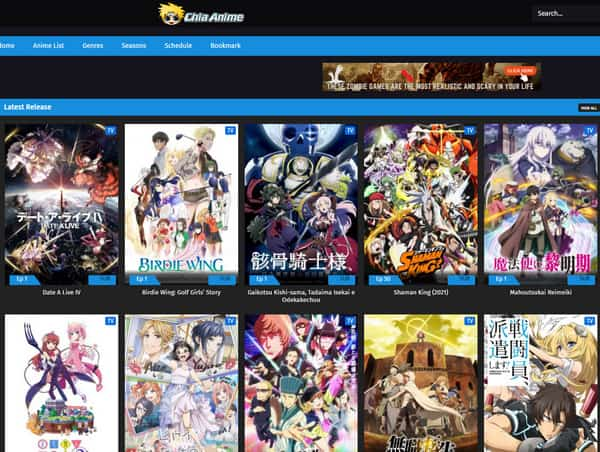 Pack with all the most anime trends, Chia-Anime is an absolute site like AnimeUltima. Its anime series are all updated frequently, with sub and dub included. Chia-Anime also enables you to set a schedule to watch an anime for later.
1. Allow users to bookmark unfinished watching.
2. Great collection of anime list.
3. Extensive anime genres.
4. Post all anime series trends.
9. Masterani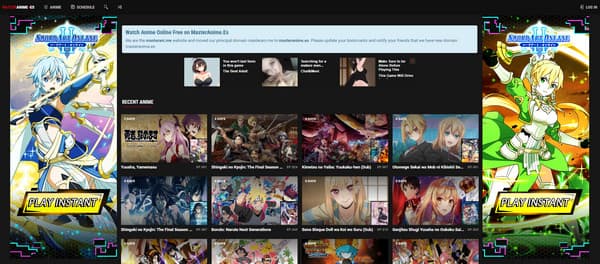 The MasterAni website provides you with all the anime episodes you want to watch with its database. It has a highly interactive comment section and lets you filter searches with just a few clicks. You would enjoy watching ad-free anime in this great AnimeUltima alternative.
1. High-quality anime list.
2. Simple interface.
3. No advertisements bombardment.
4. Include 90s anime movies.
10. AnimeHeaven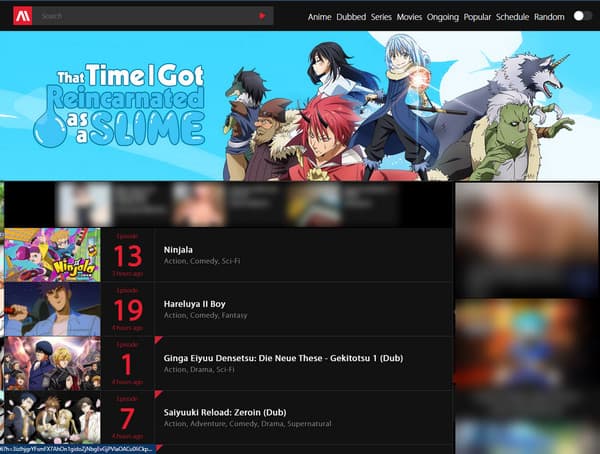 Do you badly need to watch Cowboy Bebebop? Or rewatch the best highlights of Hunter x Hunter? Watch them all on AnimeHeaven as one of the best sites like AnimeUltima. Its extended lists of anime will allow you to quickly find those old anime movies just with the right keyword.
1. Effective genre categories.
2. Customizable notification for new episodes.
3. Support subbed and dubbed anime.
4. Many backup servers.
Part 2: How to Record Sites Like Animeultima and Watch Anime Offline
To avoid getting frustrated by advertisements, slow anime loading, and website shut down, you can do a screen recording using AnyRec Screen Recorder. By having this tool on your device, you can non-stop record all your favorite animations without file size limitations. What's more, you can watch all the recorded videos just like the original anime from the AnimeUltima alternatives. Other features of AnyRec Screen Recorder are: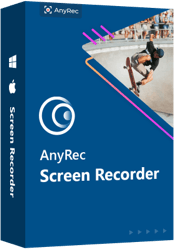 AnyRec Screen Recorder
Screen record AnimeUltima anime episodes without time limitations.
Save video files to formats like MP4, WMV, TS, AVI, MOV, and more.
Customizable settings for better watching and recording screen activities.
Provide drawing tools, hotkeys, and good audio quality for recording anime.
How to use AnyRec Screen Recorder to record AnimeUltima anime:
Step 1.Download and install the screen recorder for Chrome, Firefox, Safari, and more. After installing the tool, launch it to start recording on sites like AnimeUltima. Click the Video Recorder button from the main screen.

Step 2.Tweak the settings before recording your screen activities. Set the screen recorder width to Full or Custom, where you can input specific sizes. Ensure that you click the System Sound button to capture audio from recording AnimeUltima.

Step 3.Click the REC button to begin recording. While enjoying watching and recording simultaneously, you can pause, draw, and take a screenshot. Click the Stop button to stop the video recording.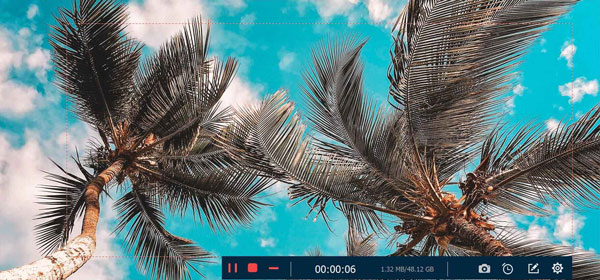 Step 4.After trimming the video, select the designated folder for the recorded video. Click the Next button to save the video and all the changes.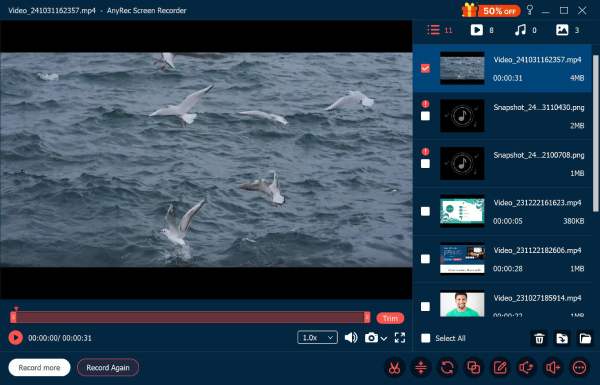 Part 3: FAQs about Sites Like Animeultima
Is AnimeUltima down forever?

Unfortunately, yes, AnimeUltima was shut down, and the news was disastrous for most anime fans on Reddit. This is a common way to remove and reduce illegal streaming sites, as they do not contribute to the official animation companies.

Can I watch anime on my smartphone for free?

Yes, you can watch anime on your smartphone for free. And although the recommended sites like AnimeUltima can be accessed on your device, there are also free downloadable apps you can watch anime. Like Bilibili, LokLok, Crunchyroll, AnimeLab, and more.

How to watch anime on Windows Media Player?

If you have downloaded anime episodes from sites like AnimeUltima, you can watch them using Windows Media Player. Just make sure that the anime episodes are all saved on compatible MP4 or WMV formats.
Conclusion
Just with alternative sites like AnimeUltima, you can freely watch any anime series. And there is no perfect feeling than keeping all your favorite anime on your device because of no problems and advertisements. When using AnyRec Screen Recorder, you can achieve the best way to watch high-quality anime. Try its free trial version by downloading it on your device.
Related Articles