5 Best Approaches on How to Play DAV Files Easily on Windows/Mac
Videos that were captured using CCTV cameras are being encoded as DAV files. However, most video players do not support playing DAV files since it stores videos in an encrypted format. Thus, they cannot be played or changed with standard players or tools. Fortunately, this page will provide you with the five best approaches to open DAV files easily on Windows and Mac. Please keep on reading the whole article to be well guided and knowledgeable about DAV files.
What is A DAV File?
DAV file is an encrypted video file made by digital video recorders such as closed-circuit television(CCTV) cameras, DVR365, etc. DAV files are used to record video acquired by CCTV cameras and are made by a DVR365 digital video recorder. These files are encrypted, use a modified MPEG compression algorithm, and are saved securely. The SightBoss Central Station software installed on a DVR creates DAV files. The standalone PC DVR365 player program can be used to play DAV files back on a computer. Moreover, you can convert DAV files to other codecs to play.
The Easiest Way to Convert and Play DAV Files on Windows/Mac
Do you want to play DAV files anywhere? You can convert DAV to other video formats that you can play on other media players and devices. The excellent tool AnyRec Video Converter will be recommended to you. This software could help you convert any over 1000 formats. You can easily convert DAV to MP4 or MOV; these formats can be played on all devices and software.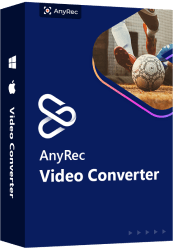 Fascinating Features of the Ultimate DAV File Converter:
Convert DAV files to over one thousand video formats.
Keep the DAV file quality while converting to other formats.
Make the DAV video play on all devices and software.
Have no file size limit, even for large CCTV videos.
Steps to Follow:
Step 1.When you launch the software, you should click the "Add" button with a plus icon on the center of the main screen.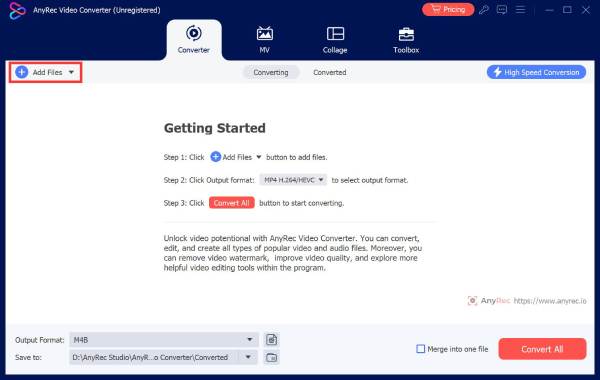 Step 2.You should choose the video format you want to convert by clicking the button on the right side with a format icon. A pop-up window will give you choices in the format you want to convert.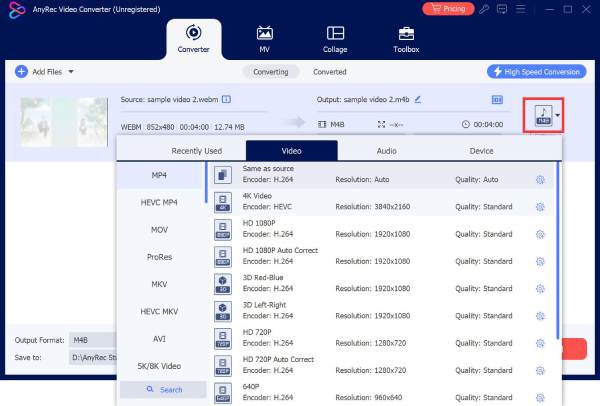 Step 3.You can also click the "Settings" button to adjust the output settings. You can change the video quality, encoder, resolution, frame rate, bitrate, channel, and sample rate.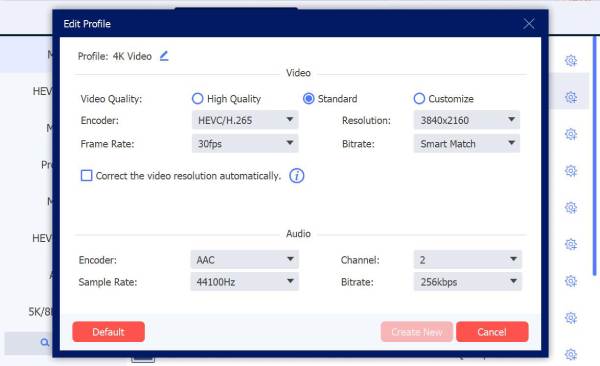 Step 4.When all settings are finished, you can click the "Convert All" button on the bottom to get the playable video file.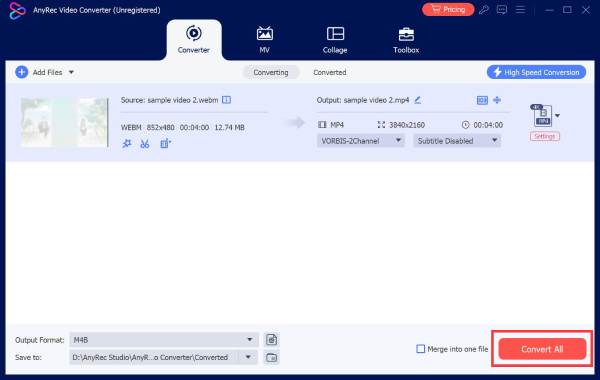 How to Play DAV Files on VLC Media Player Smoothly
VLC is an extensively used media player that can play a wide range of video formats, including playing FLV, MP4, MKV, MOV, and others. However, you will encounter some problems if you try to read and play DAV files straight in your VLC player because they are encoded differently. As a result, some adjustments to the player settings are required to make your DAV files accessible using your VLC player. You can rely on the steps below to play DAV files on VLC effectively.
Steps to Follow:
Step 1.After launching VLC media player, change the player settings by clicking the "Tools" button in the menu bar. Once clicked, a drop-down menu will appear on your screen. Just click the "Preferences" option, or you can simply press and hold the "Ctrl + P" keys on your keyboard.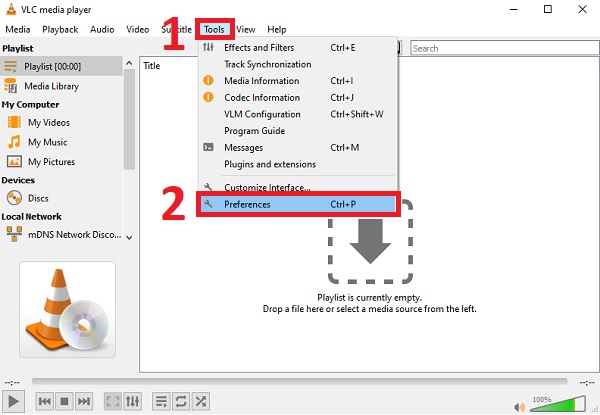 Step 2.After clicking the "Preferences" button, the Advanced Preferences window will appear on your screen. Just go to the "Show Settings" and click the "All" button. Next, click the "Demuxers" button on the Input/Codecs section. Then, click the "Demux Module" buttonand select the H264 video demuxer option, which is better for playing DAV files. After that, tick the Save button to apply all the changes you have made.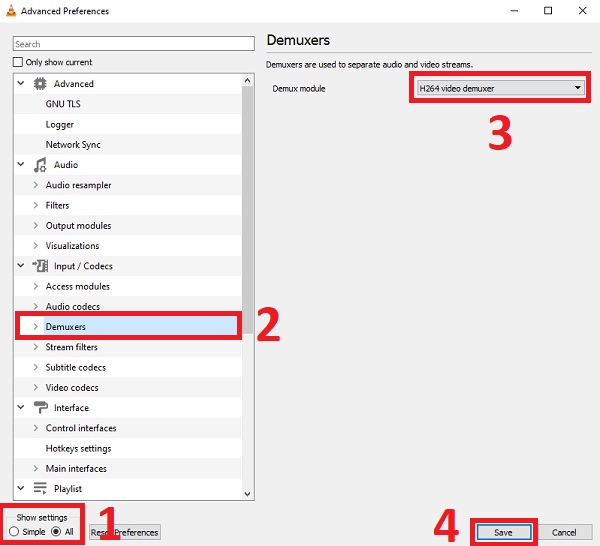 Step 3.Finally, go to the Media menu, then choose the Open File button to add the desired videos and play DAV files smoothly.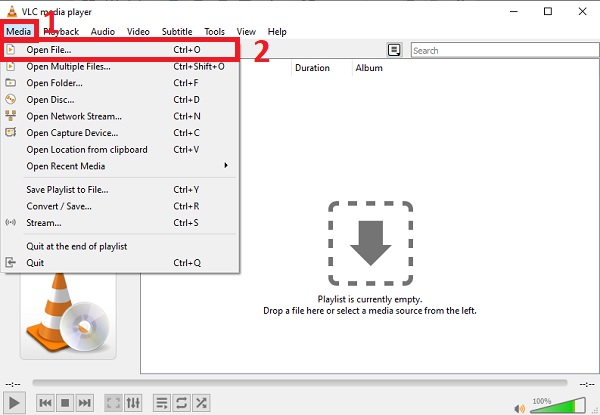 3 More Easy-to-use Video Players to Play DVA Files
1. DVR365 Player
The standalone DAV player DVR365 Player is compatible with all DAV files. However, it is only compatible with Windows-based computers. It comes with your DVR digital camera and is the native free player software for DAV files.

Pros

Simple and easy to use for beginners.
Designed for DAV files without installing any codec.
Cons

It is only supported by Windows PCs.
2. Amcrest Smart Play
Amcrest Smart Play is a DAV file player for professionals. It can play DAV videos on Windows/Mac and convert DAV to other video formats like MP4, AVI, and so on. This DAV player is compatible with both Windows and Mac.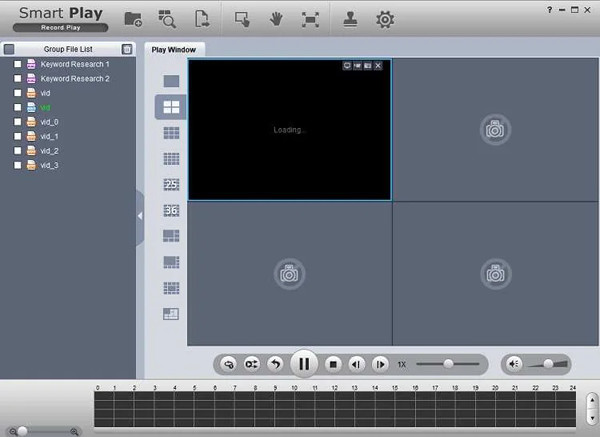 Pros

Support all the popular formats by converting them.
Cons

DAV cannot be played directly from the drive.
3. 5KPlayer
5KPlayer is compatible with both Windows and Mac systems. It can also play DAV files in their native format. Moreover, it can be used as a standard media player for Android, iPhone, Mac, and other platforms.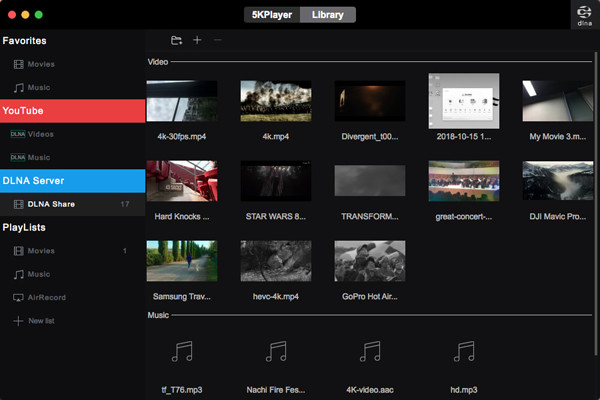 Pros

It works with the most recent versions of Windows and Mac OS X.
It supports all major audio and video file types, including 8K and 360-degree videos.
Cons

There are some irritating advertisements in the free version.
FAQs about Playing DAV Files
1. What software can open a DAV file?

The DAV files can be played with the DVR365 Player Software. DAV files should be converted to other video formats if you want to play them on other players. And you may use AnyRec Video Converter to make it happen.

2. Can I play DAV files on Windows Media Player?

WMV, ASF, MPG, MPEG, AVI are the video formats that Windows Media Player can play. Windows Media Player does not support playing DAV files. However, you can convert them to the given formats for you to be able to play them on Windows Media Player.

3. How to convert a DAV file to MP4?

To convert your DAV files to MP4, you may be needing a powerful video converter. To solve your problem, you must have an AnyRec Video Converter on your device and follow the simple procedures.
Conclusion
To sum up all the information given above, we have provided the five quick and simple approaches on how to play DAV files on your device. Since most video players don't support playing DAV files on Windows/Mac, we highly recommend you to download AnyRec Video Converter to convert and play DAV files wherever you are. Do you have some questions in mind? You may freely message us, and we promise to get back to you on time.
Related Articles