Best 15 JustDubs Alternatives to Watch Anime Online for Free
If you are one of the people who watch anime in dub, you might already know JustDubs as a famous anime website with an extensive collection of dubbed anime. However, if JustDubs is not accessible because of some ISP issue, you need other anime websites to watch anime in English dubbed. In this article, you will find the 15 best JustDubs alternatives so you can catch up with your all-time favorite anime movies online.
Part 1: 15 Best JustDubs Alternatives to Watch Dubbed Anime
JustDubs alternatives are packed with many features to watch anime series in complete enjoyment. If you enjoyed watching in JustDubs, you might as well try other anime websites as every website has chosen its perk.
1. MasterAnime
The first JustDubs alternative to introduce is MasterAnime. With its vast collection of anime series and movies, you can watch anything on this website for free. The main attributes of MasterAnime are that it is easy to use, and organized list of anime genres, and even good administration. It creates a strong impact on anime lovers as it offers high-quality videos in 720 pixels. For sure, you can enjoy the anime dubbed MasterAnime gives you.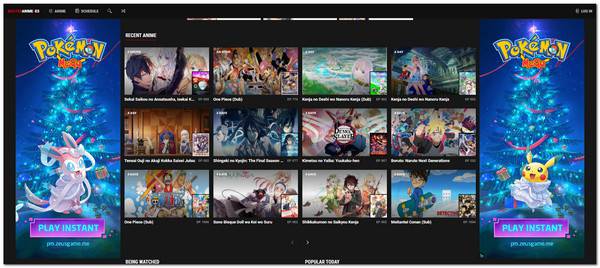 2. Crunchyroll
As one of the famous anime websites, Crunchyroll takes up the list as the best JustDub alternative. This website allows you to watch free anime in English dubbed. But if you want advertisements not to interrupt you while watching, then you should have one of the premium subscriptions Crunchyroll offers. Moreover, buying the Crunchyroll subscription for $8 per month gives you access to unique features such as updated manga chapters and anime movies.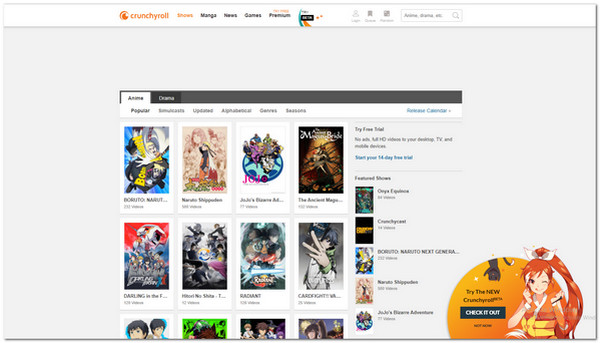 3. GoGoAnime
GoGoAnime is an excellent platform to watch your favorite anime in English dubbed. This JustDubs alternative provides all the latest anime movies collections, even the old ones. This anime website is also a good choice as your alternative if you don't want to pay a monthly subscription just to be updated with the newly released anime series online. What's more, you can trust GoGoAnime as it gives you the best quality for your favorite anime movies like HD quality.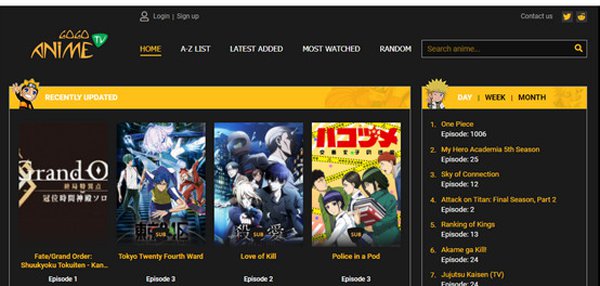 4. AnimeLand
As the name stated, this site is truly a paradise for anime lovers. You can see almost every anime you want to watch. And just like GoGoAnime, it offers you HD quality videos for free. The interface, however, may not suit your taste as it is similar to a Windows 98 interface. But if you are searching for complete anime series in English dubbed, AnimeLAnd is for you!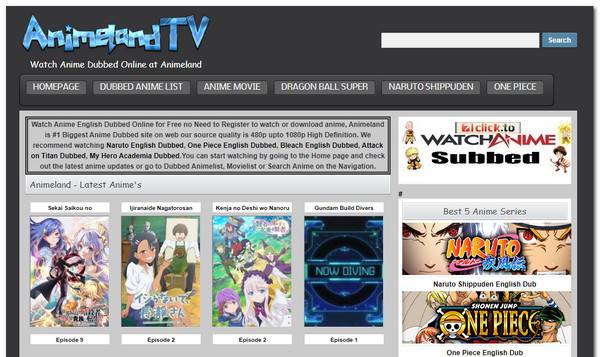 5. SideReel
Another beautiful anime website as JustDubs alternative to watch English dubbed is SideReel. Find anything on this site, anime series and English sitcoms and movies. Aside from this, you can also find Korean animation and manhwa, so you can switch to when you want something new for bing-watching. SideReel works well if you are looking for older anime movies because it has big-time ones such as Dragon Ball and Naruto.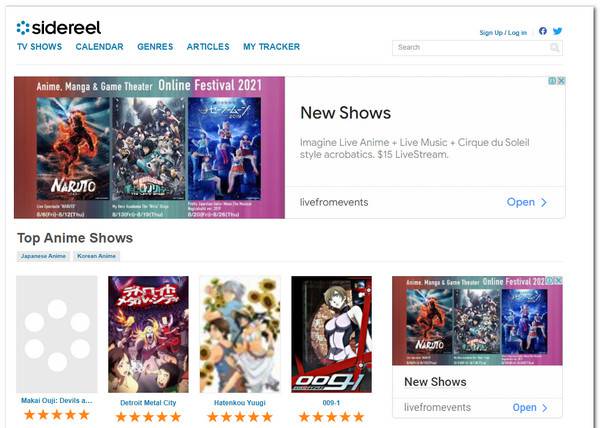 6. WatchDub
WatchDub is an excellent free website to watch anime with English dubbed and other good-quality movies. If you are looking for unique anime genres, this website offers Shoujo, Josei, Seinen, Fantasy, and many more. On top of this, it is free to use and lets you access hundreds of anime videos with accurate dubs. As WatchDub is an excellent alternative to JustDubs, you can have fun watching anything you like.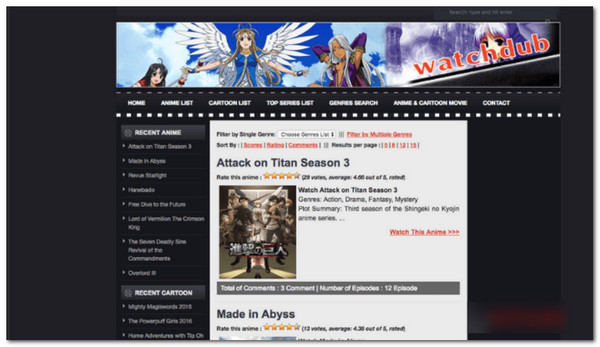 7. AnimeLab
This anime website is dedicated to providing all the accurate information for your favorite anime movies. With its straightforward interface, you can see that the website is a good JustDubs alternative as it is also regarded as an excellent website to download anime shows. Because of its efficiency, visitors become AnimeLab customers and enjoy all the website's features. Watch new anime shows like The Promised Neverland, My Hero Academia, Black Clover, and more.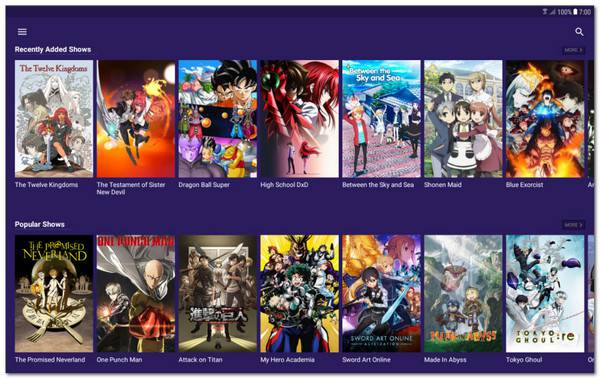 8. Chia-Anime
Anime with English dubbed is a piece of cake for Chia-Anime. An excellent alternative to JustDubs tv like Chia-Anime has a wide range of anime collections for watchers to binge-watch. Aside from offering all anime English dubbed, other features include soundtracks, dramas, and other Asian movies. Moreover, you can watch any of these content in HD quality or download them to watch offline.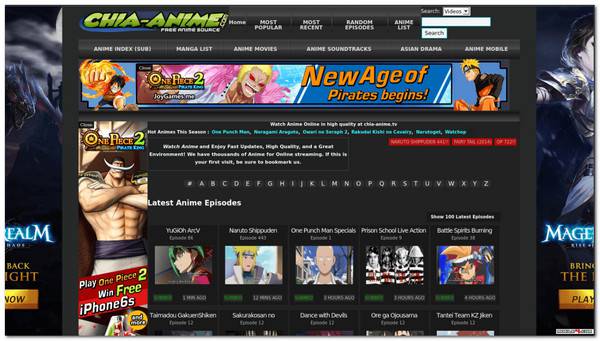 9. CartoonCrazy
CartoonCrazy is one of the top-in-demand anime websites and best JustDubs alternative to watch any Japanese animation. You can easily navigate the website and find the anime with English dubbed. Watch it for free and share your thoughts with people in the comment section. Besides the comment section, you can join CartoonCrazy's chat room to discuss any topic related to people with the same interest.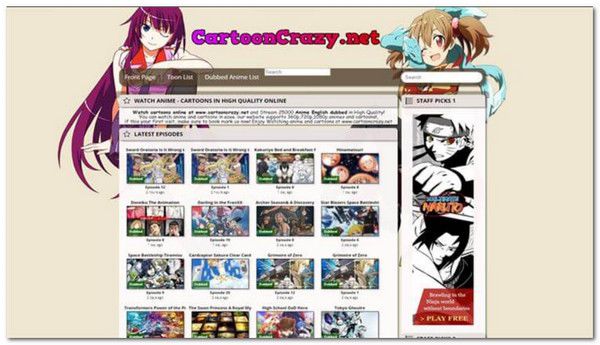 10. AnimeDao
Isn't it wonderful to find an anime website without paid promotions interrupting your binge-watching? AnimeDao gives you the full blast enjoyment as a JustDubs alternative with the latest anime update you can watch for free. You can also find old anime movies with English dubbed. Visiting AnimeDao can be done on any PC, smartphone, or tablet. Watch Attack on Titan, Fairy Tail, Sailor Moon, and many other anime episodes in HD quality.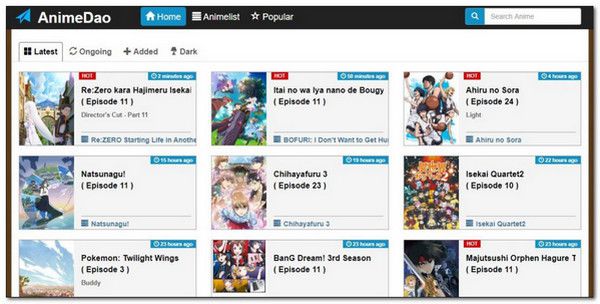 11. Animania App
If you want to watch anime movies on your Android device, you can download the Animania App on Google Store. With a long list of anime episodes you can watch, you get full access to any anime in English dubbed. Moreover, it has an intuitive interface, so it is easy to navigate, and you will not get lost in the vast collection of anime. It is a good alternative JustDubs as you can watch anime with English dubbed anywhere you are.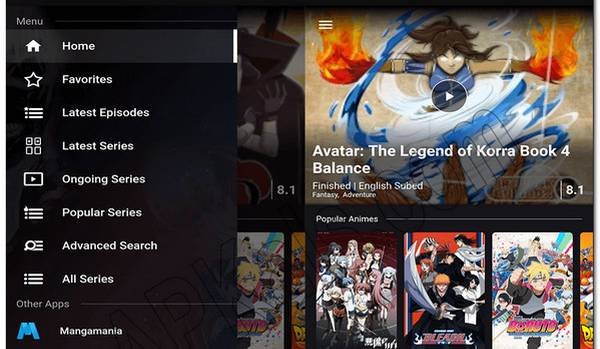 12. 9anime
With its fantastic content, 9anime is another top-in-demand JustDubs alternative to the anime industry. You will find the English dubbed you want to watch along with categories of subbed anime. You can also access this anime website as it is compatible with devices such as tablets, laptops, smartphones, and more. Watching Kimtesu no Yaiba, Jujutsu Kaisen, Bleach, and other popular anime mangas are all available on 9anime.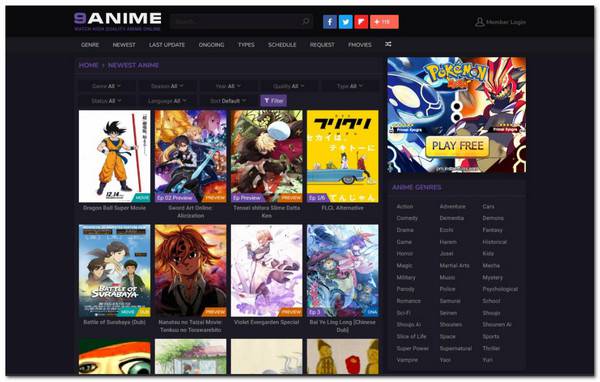 13. AnimeFrenzy
AnimeFrenzy is an organized anime website that offers subbed and dubbed anime series. Logging in to this website will allow you to watch anime and keep track of where you stopped watching. It gives a convenient way to filter your searching with the options on the main menu for movies and series. As a free JustDubs alternative, logging in does not require mandatory registering in AnimeFrenzy instead, everything is free for you to watch.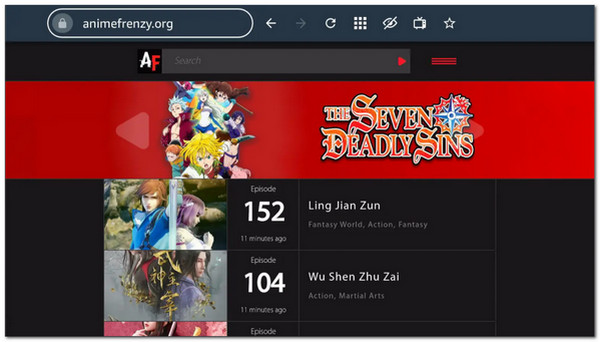 14. AnimeHeaven
It is truly a heavenly time to watch anime on a good JustDubs alternative like AnimeHeaven. Another anime website with an endless list of dubbed anime in high quality. Download or stream your favorite anime in any supported video quality such as 4K, HD, UHD, and more. If you are looking for anime series in the '90s, AnimeHeaven will bring it to you without requiring you to pay.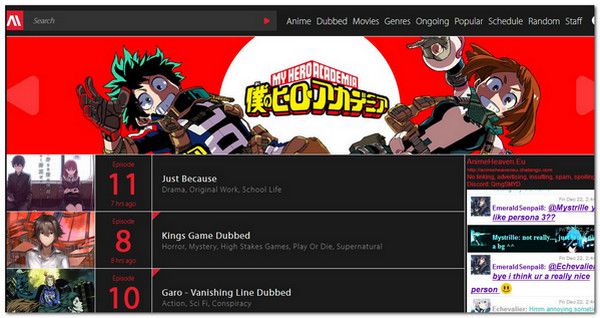 15. Bilibili
Another app for you to download on your smartphone and have fun watching dubbed anime anywhere you want. Bilibili allows you to watch offline by downloading the anime you wish to. Bilibili is a dream come true for any anime lover as it gives free access to any anime. Although it has uncontrollable advertisements, just look past it and enjoy watching on this JustDubs alternative.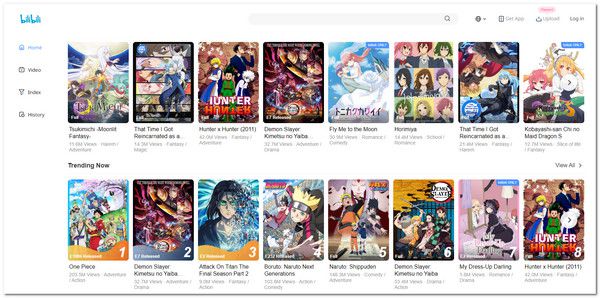 Part 2: FAQs about JustDubs Alternatives
1. What is JustDubs?

JustDubs is one of the anime websites with enriched collections of English dubbed. It gives you free streaming of your favorite anime shows for free. However, a recent update with this fascinating platform was taken down due to some technical glitches.

2. Is JustDubs safe to use?

No. Free anime websites often have malware or virus along with them, so you can't trust if JustDubs is safe to use. You just need to be careful using it or download an ad-blocker to minimize the possible virus on advertisements.

3. Can I download anime from JustDubs to watch them offline?

Yes, JustDubs offers anime downloads to watch offline. As JustDubs was created for native English speakers and people who preferred watching dubbed anime, it is the developers' wish to maximize the joy of watching anime. But you can also go to some JustDubs alternatives.
Conclusion
As many watchers want to enjoy their day off with anime binge-watching, JustDubs save the day. But of course, if you are in some restricted country, you cannot access this incredible anime platform. Instead, you can try the JustDubs alternatives mentioned in this article and continue having fun with anime.
Related Article