2023 List of 10 Most Reliable Screen Recorder Chrome Extensions
There are instances that you may need to share what's on your screen right away. It may be for your business, work, or studies. Whatever the reason is, you must have a screen recorder on your device.
Did you know that there are online tools like screen recorder extensions for Chrome to screen capture quickly? In this post, you will discover the top ten most searched and reliable screen recorder Chrome extensions as well as the best desktop screen recorder that can help you do more with your screen recording sessions. So buckle up and rely on the whole post.
Part 1: The Best 9 Screen Recorders for Chrome Extension
Here are the top nine best screen recorders for Chrome extension. You can look at them and see which of them meets your needs.
1. Screencastify
Screencastify is one of the free Chrome audio recorders that you can quickly find from Chrome web. This is a user-friendly app that allows you to record your video, edit them, and share them easily. However, this screen recorder will only allow you to record for up to 5 minutes long.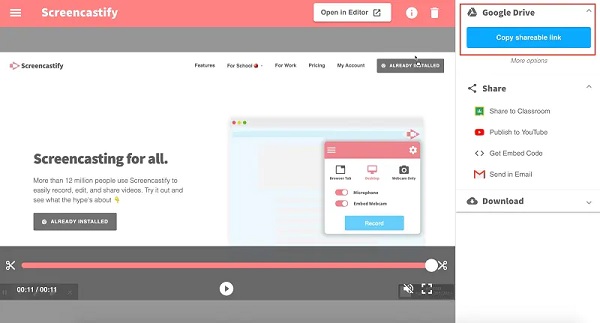 Pros
Allow you to record the screen with audio.
Support sharing your recordings to Google Drive or device storage.
Cons
The free edition limits your recording to 5 minutes only.
2. Nimbus Screen Recorder
One more screen recorder Chrome extension is Nimbus Screen Recorder. This software allows premium users to customize the video settings for better output quality. Moreover, taking screenshots is also available on this tool.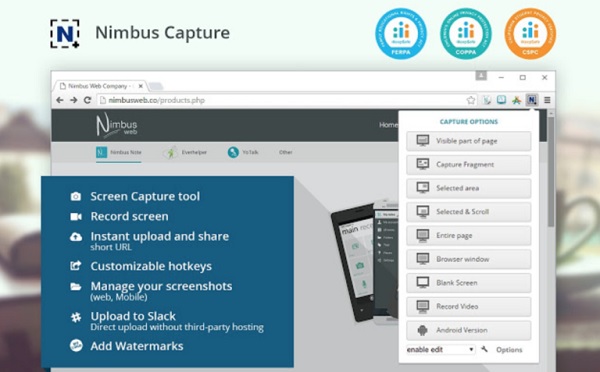 Pros
Export recordings in HD, Full HD, and 4K videos.
It enables you to record in full screen or a specific area.
Cons
Most of the useful features require a premium account.
3. Fluvid
Fluvid is one of the lightweight screen recorder Chrome extensions. It allows you to record without watermarks with a maximum of 1 hour per session. Moreover, It has basic editing features that will enable you to trim and crop your recordings.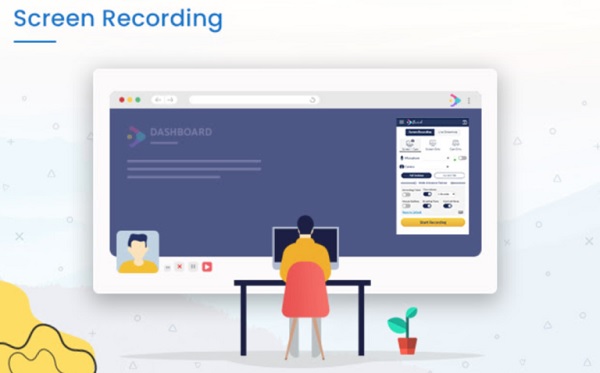 Pros
It leaves no watermarks on your videos.
It assures you that your files are protected by creating passwords.
Cons
You can only record 50 videos and 1 hour per recording.
4. Screenity
Screenity is another screen recorder on google Chrome that you can consider using. You can annotate, record, and edit using this powerful application. Moreover, if you want to record your face with your screen, you can permit it to access your webcam and audio.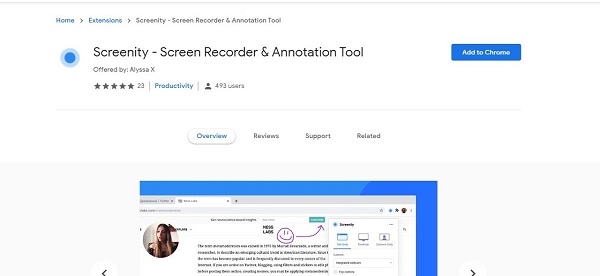 Pros
You can have unlimited recordings.
Allows you to edit recorded videos right away.
Cons
It has limited output formats.
5. Screen Recorder
Screen Recorder is a basic screen recorder extension for Chrome that allows free unlimited recordings. Additionally, its neat and straightforward user interface makes it easy to use, so newbies will surely enjoy this program.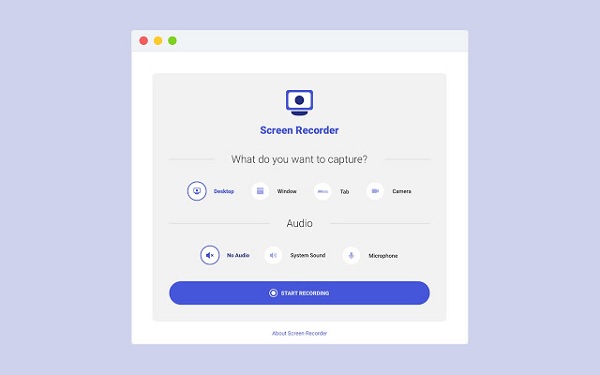 Pros
It supports audio recording.
It can run even offline.
Cons
This program has no editing and sharing features.
6. BombBomb Video
One more screen recorder Chrome extension is BombBomb Video which lets you record and shares your videos with Gmail. If you have a low-end computer, this app is perfect for you because its size is only 2MB.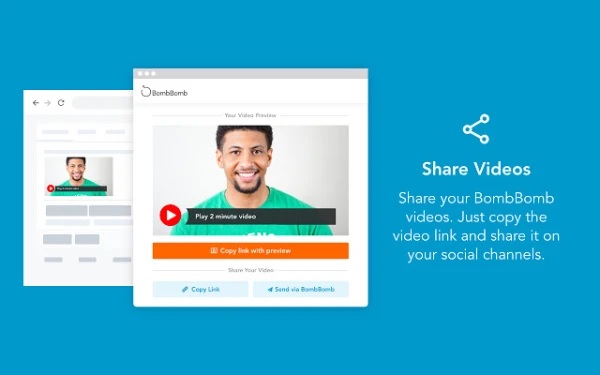 Pros
Enables users to make and add their own watermark.
It allows screen and webcam recordings.
Cons
There are times that it fails to upload your videos
7. Covideo
Covideo features add-ons for Gmail and Microsoft Outlook, in addition to a screen recorder for Google Chrome so that you can record videos right from your email platform. Moreover, you have the option of recording your webcam, screen, or both at the same time. This screen recorder is ideal for making instructional films and marketing content.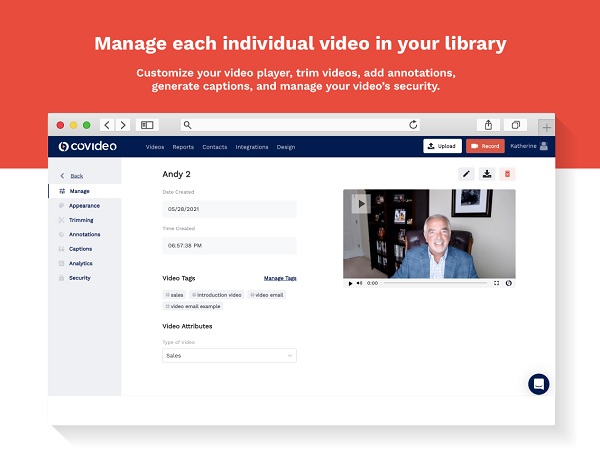 Pros
You can use Covideo's automatic captioning or write your own captions.
Cons
There are issues in uploading and sharing recorded videos.
8. Screencast-O-Matic
If you're searching for a screen recorder for Chrome and video editor, you may consider using the Screencast-O-Matic. Additionally, it has basic recording features and allows you to record your webcam together with your screen.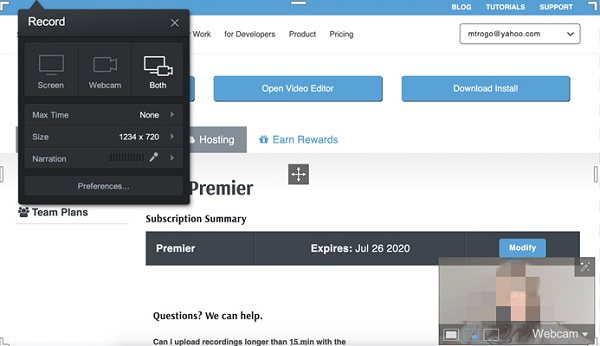 Pros
This program supports online storage and sharing.
It has a mobile version.
Cons
It limits you to capture the screen for up to 15 minutes.
This tool has limited output formats.
9. Simple Screen Capture
Another screen recorder Chrome extension that helps focus on-screen recordings is Simple Screen Capture. Unlike other extensions that require a paid upgrade to get all of the functionality, Simple Screen Capture is absolutely free. This means that you can make an unlimited number of recordings with no time constraints.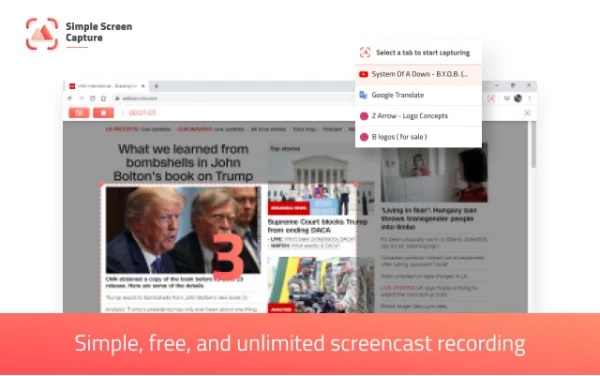 Pros
Unlimited recordings without leaving a watermark.
Cons
It offers limited features.
Part 2: The Recommended Screen Recorder to Capture on Chrome
Aside from the screen recorder Chrome extensions given above, you may also consider downloading a desktop screen recorder. Unlike Chrome extensions, desktop tools like AnyRec Screen Recorder provide you with more features other than screen recording itself. This screen recorder allows you to capture anything with flexible screen size on your screen. What's more, it enables you to have screen mirroring on your mobile phones and record anything on it.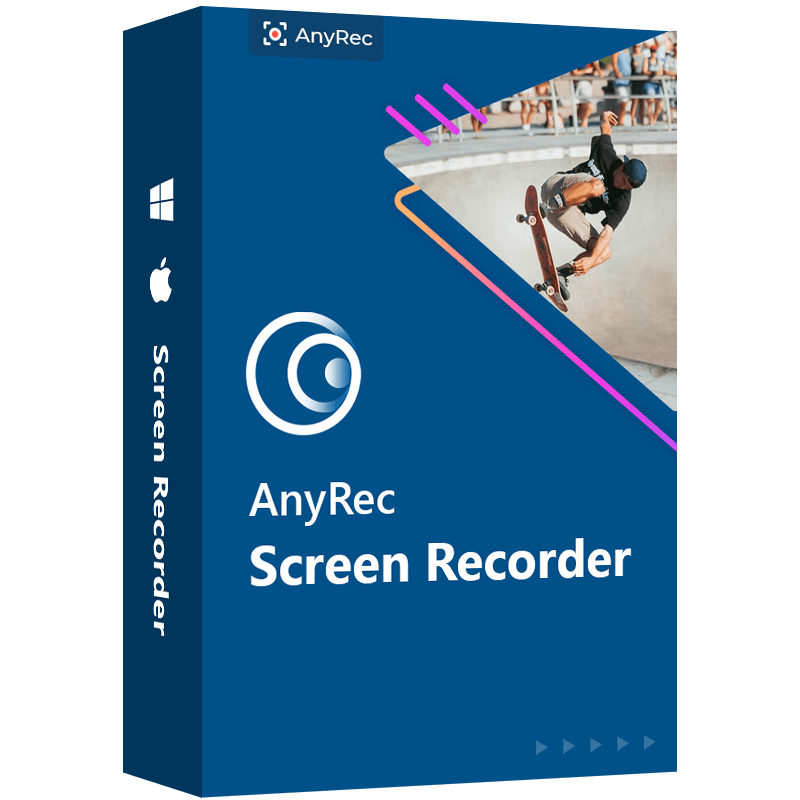 Fascinating Features of the Best Screen Recorder:
Record video, audio, gameplay, or webcam in the high-quality resolution.
Capture anything on your screen without lags and watermarks.
Add real-time drawings, such as arrows, lines, and texts while recording.
Change the video settings and clip recordings before exporting.
Steps to Follow:
Step 1.Install the AnyRec Screen Recorder on your Windows or Mac computer. Then, choose the Video Recorder menu to launch the screen recorder for Chrome.

Step 2.Consequently, customize the recording settings. Select the Full option to record your entire screen, or select the Custom to set the size of the recording area. After that, you may choose to turn on the Webcam button if you want to record your webcam. Then, if you're going to record your audio, turn on the System Sound and Microphone buttons.

Step 3.After that, you may now click the REC button to start recording your screen. Then, when you are done, click the Stop button.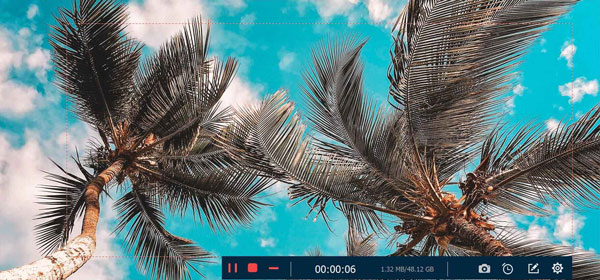 Step 4.You are about to finish! Just click the Save button to export your recorded videos from the screen recorder for Chrome.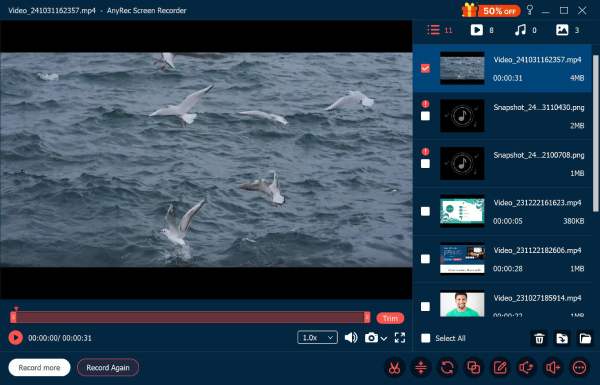 Part 3: FAQs about Screen Recorders for Chrome
1. Can I record Google Meetings using a screen recorder?

Yes, there is no question that you can record a Google Meeting on your screen. With the help of screen recorder extensions for Chrome, you can record Google meeting easily.

2. Does screen recorder Chrome extension accepted by Chromebook?

Of course, yes. You can use the extension tools to record screen on Chromebook. Since Chromebook doesn't support desktop software, the extensions and online tools are the best solutions to capture screen.

3. How to find the screen recorder Chrome extensions?

Open your Google Chrome and click the three-dots icon and find the More Tools option in the drop-down list. Then click the Extension Programs button to search for the desired extensions.
Conclusion
There you have it! That concludes the discussion about the top ten most recommended screen recorder Chrome extensions. Hopefully, this post has helped you in finding a screen recorder. If you're still confused, the desktop software - AnyRec Screen Recorder is highly recommended to capture any activity on your Chrome. Get the free trial of this screen recorder for Chrome now.
More Related Articles