15 Top MKV Players to Download on Windows/Mac/Android/iPhone
MKV is commonly known as unsupported by famous media players like QuickTime Player and Windows Media Players. Even though the MKV format is used for movies and TV shows, it takes a special tool to play these files and maintain important details such as high resolution and definition. To make it easy for you to find the best application, this post recommends the best MKV Players for Windows, Mac, iPhone, and Android. So you can find your perfect video player for MKV playback.
Part 1: Top 12 MKV Players for Windows and Mac
MKV Players specialize in opening MKV files from CDs, DVDs, and devices. Most media players allow you to adjust the brightness and contrast or invert clips on the left, right, up, and down. Find the best MKV Players with 13 recommended tools.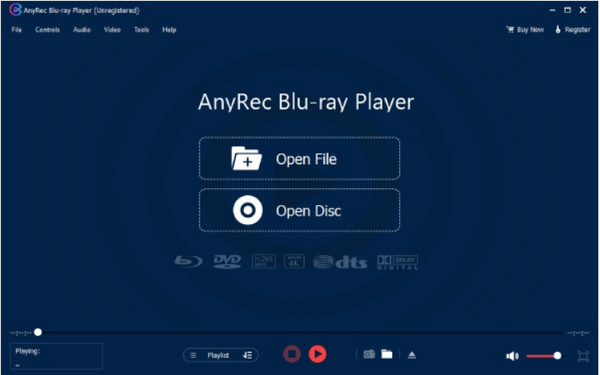 This lightweight MKV Player supports playing Blu-ray files from folders, discs, and other sources. AnyRec Blu-ray Player allows you to enjoy home theater entertainment because it is designed for high-resolution playback that brings vivid visuals and details. Moreover, you can watch videos with a smoother quality of 4K UHD and 1080p HD and add video effects such as saturation, brightness, hue, gamma, and others. Use AnyRec Blu-ray Player for MKV, ISO, and other video files.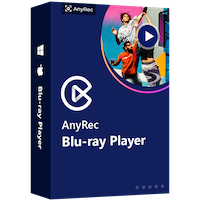 Anyrec Blu-ray Player
Excellent MKV Player for commercial and homemade videos with high audiovisual experience.
Play footage seamlessly with the navigation menu containing controls to edit titles, chapters, video tracks, etc.
Support other formats like MP4, MPG, M2TS, M4V, WMV, ASF, 3GP, AVI, TS, and RM in high-quality playback.
Sound effects support Dolby, DTS, AC, and TrueHD for immersive audio when watching movies.
2. VLC Media Player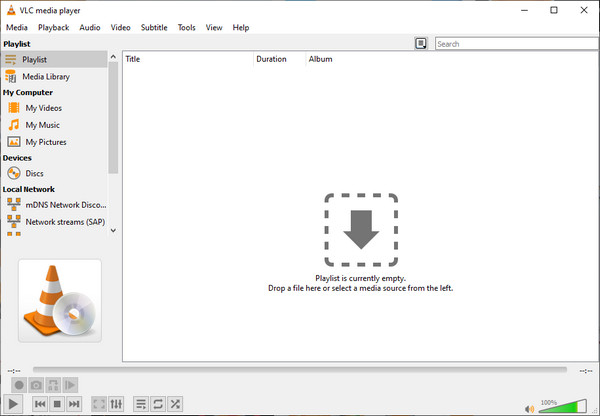 VLC is a cross-platform MKV Player that is open-source and free to download. The tool consists of complex functions which allow users to open unique files from VCDs, CDs, and DVDs. You can also watch 360-degree videos with a resolution of up to 8K.
Features:
Enable to open and play videos from the internet, discs, and webcams.
Provide a video filtration facility that helps to operate video streaming.
Support inputting subtitles on videos with SRT format.
No spyware, pop-up ads, user tracker, and offer customer support.
3. KMPlayer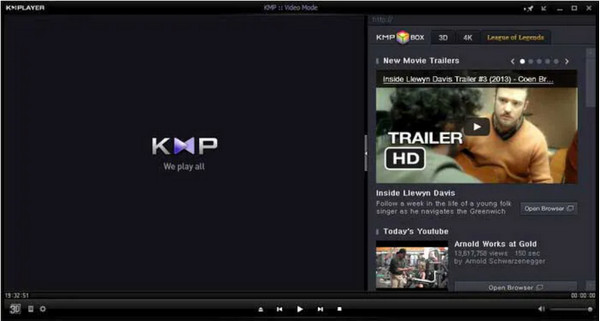 KPMPlayer is a free MKV Player that supports Windows 10/8/7. It is powerful enough to play an expansive library of supported formats like MPEG 1/2/4, FLV, DVD, MP4, etc. Settings are provided so you can change the image filter, playback jump, and apply filters.
Features:
Support various subtitle formats like SRT, SUB, TXT, and LRC.
Smooth playback for dramas, music, and other media content.
Allow users to upload album art automatically.
Provide excellent playback options and plugins.
4. FreeSmith Video Player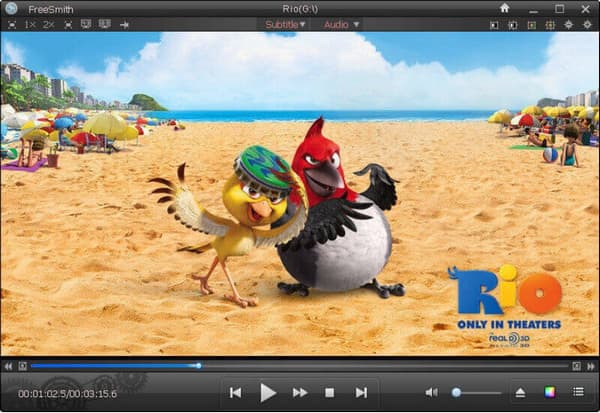 This MKV Player has an intuitive interface with straightforward controls to watch videos. It offers customizable keyboard hotkeys for optional controls and screenshot functions to take a photo of your screen. However, many users encounter lags and glitches while using FreeSmith.
Features:
Free multimedia player that supports Blu-ray files.
No requirements for extra codecs/
Fullscreen and partial mode.
Clean UI for more straightforward navigation.
5. Elmedia Player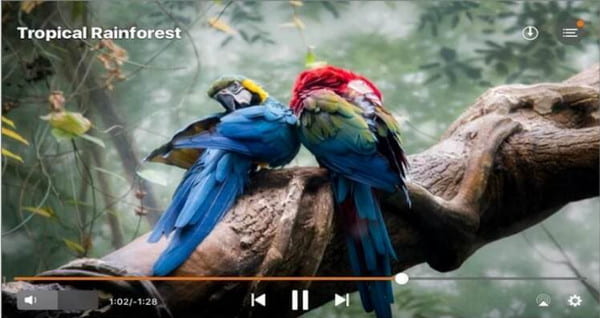 An MKV Player is an open-source tool that allows users to open movies with MP4, SWF, and MKV formats. Its language settings provide English, French, and Italian for non-native users. You can also utilize Elmedia Player to stream on DLNA devices.
Features:
Playback speed controls and frame-by-frame streaming.
Compile playlists and stream them to a wider TV screen.
Offer essential tools to cut, trim, and crop movies.
Support streaming from platforms like YouTube.
6. IINA Player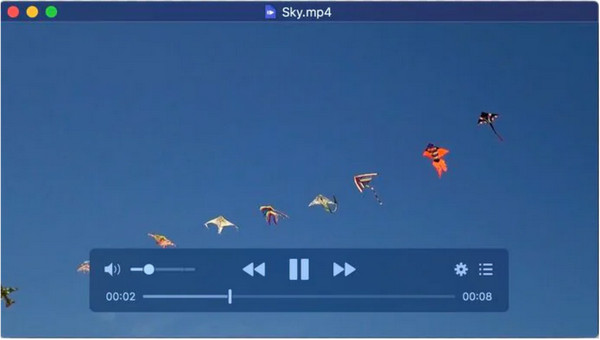 IINA Player is an alternative MKV Player for QuickTime on Mac. The desktop tool has transplanted MPV's horsepower to create a multimedia solution to watch videos even offline. Bountiful options include Dark Mode, modified controls, and a fantastic picture-by-picture function.
Features:
Support streaming services like Vimeo and YouTube.
User-friendly UI for Blu-ray and DVD playback.
Support about 20 languages for diverse users.
Enable to watch videos online or offline.
7. 5KPlayer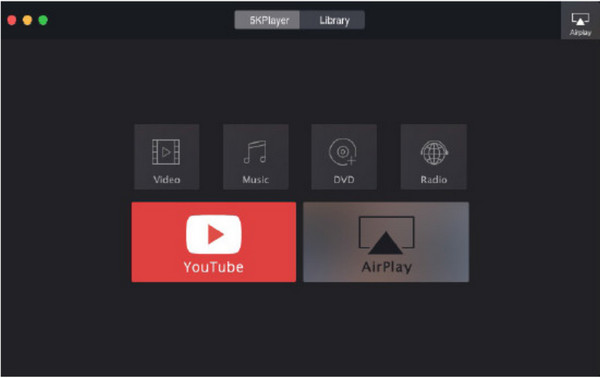 If you are looking for a cross-platform MKV Player, 5KPlayer is the best to install on Windows or Mac. It supports a wide range of video and audio codecs, eliminating the task of installing a CCCP codec pack. 5kPlayer is an excellent solution to open MKV files without losing the original quality.
Features:
Easily play common 4K HEVC-H.264 videos.
Affiliated with NVIDIA, Intel QSV, and DXVA 2.0.
Ensure smooth playback for 4K x265 MKV videos.
Ensure smooth playback for 4K x265 MKV videos.
8. PotPlayer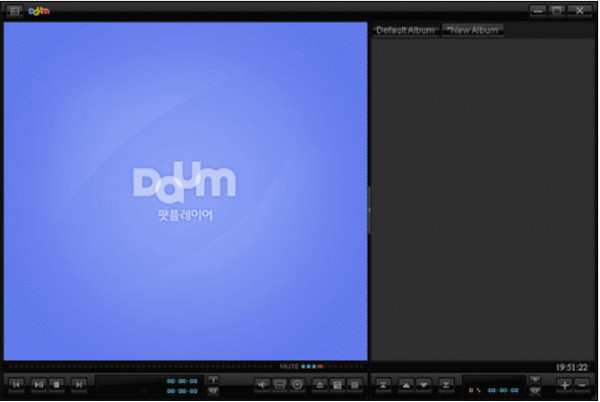 PotPlayer is ranked higher than other MKV Players because of its powerful GPU hardware decoding that can handle high-resolution movies. It is user-friendly for new users but advanced enough for novices to configure the playback settings.
Features:
Support of Nvidia CUDA, DXVA, Intel QuickSync techs, etc.
No video lag or stutter issues.
Reduce CPU usage to a minimum degree.
3D experience on 3DTV and PC.
9. GOM Player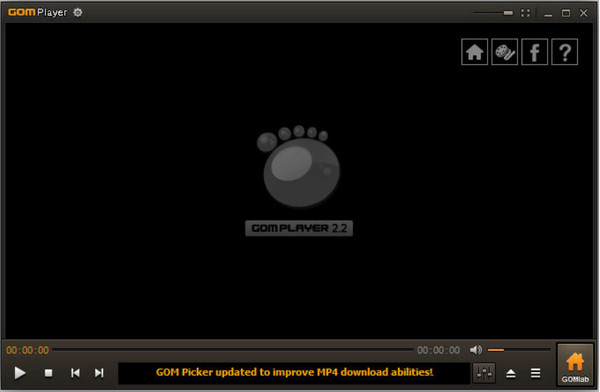 GOM is one of the best MKV Players for Windows 10 because of MPG, MKV, AVI, and other supported formats. Users can also view 360 videos in good quality without any hassle. GOM Player is a feature-rich tool that is worth trying.
Features:
Smoothly play UHD videos.
The interface is rich in controls and panels for playback.
Connect the PC to a projector to stream videos on a larger screen.
Customizable skin for the media player.
10. RealPlayer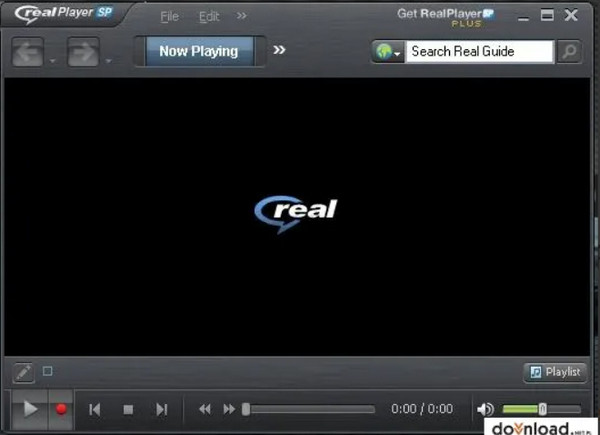 Other than being an excellent MKV Player, RealPlayer also offers to save your favorite web videos on your device. You can download movies without streaming them online and enjoy watching them offline in HD.
Features:
Built-in editing tools like trimming.
Streaming options like Chromecast and television.
Support audio and video formats like AAC, MP4, and MP3.
Excellent converter, library organizer, and DVD player.
11. UMPlayer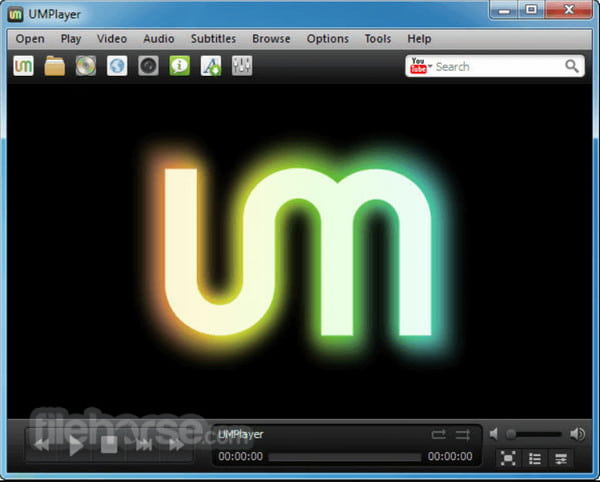 UMPlayer looks outdated, but many people still use this MKV Player because of its playback functions. Even with an old style, it does not negatively impact the playback feature of the media player, and you can play videos like MOV, MP4, WMV, etc.
Features:
Receive updates from time to time.
Apply subtitles for MKV videos.
Search resources for video and audio files.
Suitable for SD MKV files.
12. Cisdem Video Player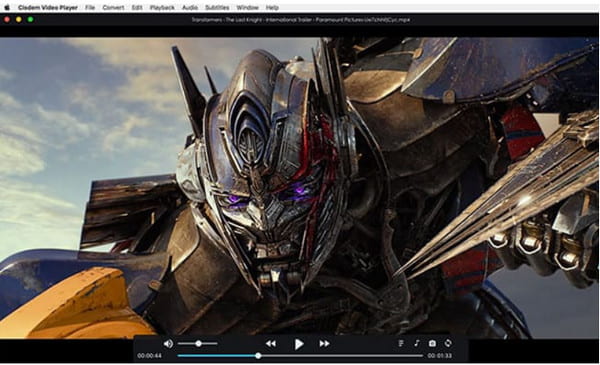 For Mac users, Cisdeom has become one of the best MKV Players alternatives for QuickTime. It allows you to upscale the video resolution in 4K, 5K, and 8K Ultra HD. You can add a file if you have videos without subtitles, and the media player will detect and display them.
Features:
No additional codecs or codec packs are needed.
Free from viruses and risks.
Support 1080p, 4K, 5K, and 8K playback.
High-end video and audio display.
Part 2: Top 3 MKV Player Apps for Android and iPhone
Playing MKV videos on Android and iOS is possible with MKV Players recommended for you.
1. VLC for Mobile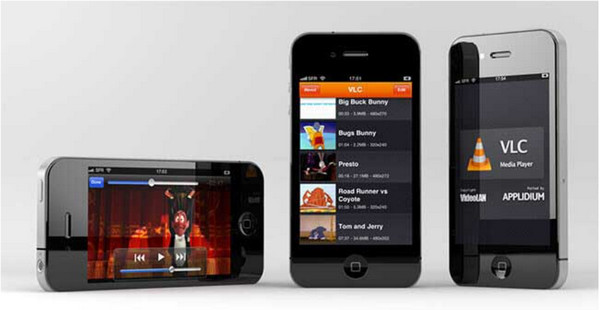 The mobile version of VLC makes up of MKV Player for Android and iPhone. It has a clean interface that allows you to find videos to stream.
Features:
Support local videos and audio.
Built-in media library to browse files easily.
2. MoliPlayer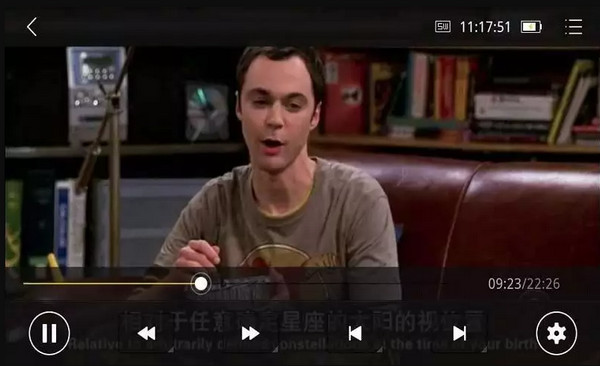 This MKV player works well with files from your gallery or those you capture on your camera. Other videos from PC or Mac are also playable in MoliPlayer.
Features:
Display subtitles in most movies.
Excellent Hardware decoding to support high resolution.
3. Video Stream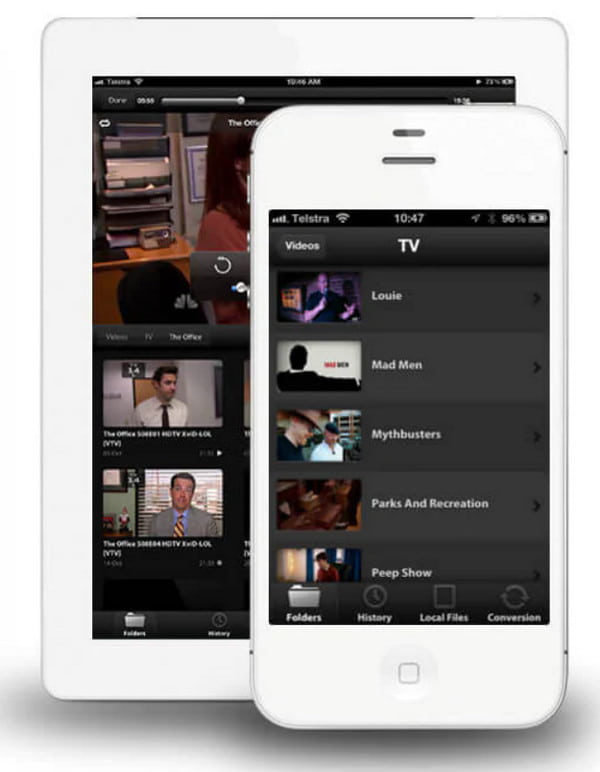 Effortlessly stream videos from your PC to your phone using a 3G/4G Wi-Fi connection. The best part is you don't have to transfer files or waste storage space to watch your favorite movies with this MKV player.
Features:
Convert videos from computer to phone.
Fullscreen mode for endless video streams.
Part 3: How to Open MKV Videos on Your Computer and Phone
In this part, you will learn how to open MKV files on Android, iPhone, and operating systems like Windows and Mac. As these devices do not fully support MKV, you can try these methods to play and enjoy your videos. And if you learn how to play it on your mobile, you can also cast it and play MKV on your Apple TV, Google TV, or other devices.
For Windows:
Step 1.Open File Explorer and browse for the MKV File. Right-click on the video, hover your mouse over the Open With menu and choose the VLC Media Player option. You can also tick the checkbox, always use the app to open MKV files.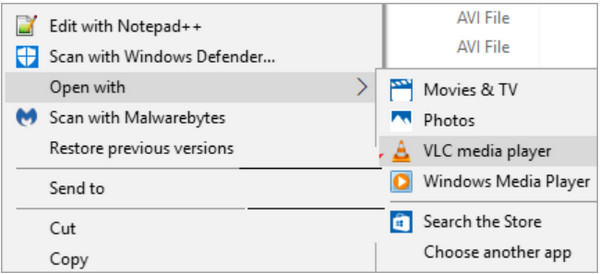 Step 2.You can also tick the checkbox which says always use the app to open MKV files. The video will play on VLC's interface. Alternatively, go to the Media menu of the media player, and click the Open File button.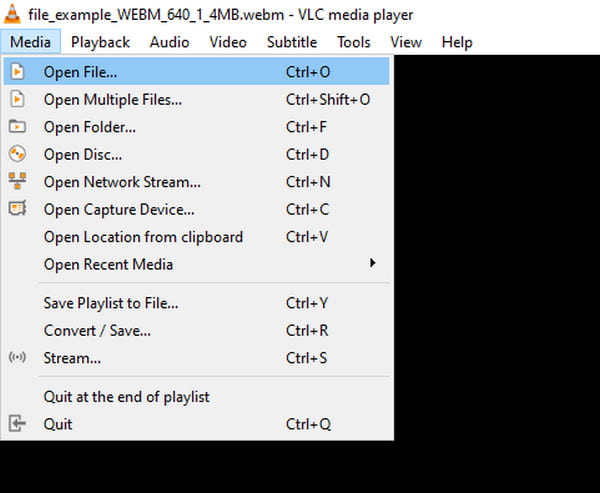 For Mac:
Step 1.Head to Finder and select the desired MKV file. Right-click the file to open the menu list. Click the Get Info button to launch a window.
Step 2.Select the Open With drop-down list and choose the VLC Media Player. Click the Change All button to enable VLC to open MKV files next time.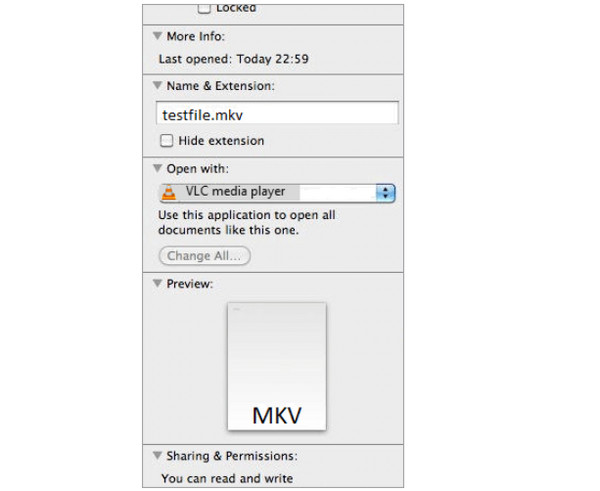 For Android:
Step 1.Download an MKV media player like Kodi or VLC for Android. Launch the app and browse for the MKV file to play on your smartphone.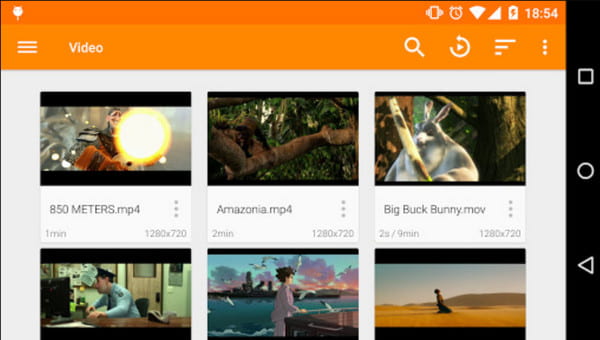 Step 2.When the file is unrecognized by the app, you may need to download a codec pack if the downloaded media player does not have a built-in one.
Part 4: What If Can't Watch MKV on Players
Even with the new integration on your device, there is still a chance that an MKV Player will not play your videos. Aside from the error you may encounter because of the unsupported file, which you can convert MKV to MP4 to play it with all programs. Another reason can be a larger file size or an outdated system. Either way, some solutions can help you watch MKV Players.
Open and play to another browser like Opera but remember that limitations include the inability to adjust pictures and audio effects.
Convert MKV files to a more compatible and supported format. It would be best if you looked for a converter with original video quality or advanced output settings.
Codec packs like CCCP and K-Lite can support missing codecs on your computer. They also allow smoother playback for MVK files.
Part 5: FAQs about MKV Players
Can I open MKV files on a Chromebook?

Yes. Download any MKV player to your device or convert the MKV files to a supported format for playback.

Does converting MKV lose quality?

It depends. You can avoid losing quality in MKV files for as long as you only change the container. Keep in mind that you don't need to encode anything and convert containers.

What is the best format to convert MKV to?

It is recommended to convert MKV to MP4 regarding device compatibility. MP4 is universally supported by various devices, allowing you to edit, transfer, and watch videos easily.
Conclusion
With all the recommended MKV Players, you can watch more movies on your computer and phone in the best video quality. The best part is that some tools offer essential editing tools to apply filters, subtitles, and other elements. But the most powerful media player you must try is AnyRec Blu-ray Player, which provides more professional functions. Click the Download button to install!
Related Articles