10 Popular Video Chat Sites to Start Random Video Chats with Girls
With the development of information technology, more and more people are likely to make friends from all over the world on the Internet. By chatting with strangers online, you can learn more knowledge from others, share interesting stories, ease your mood, and even find your destined one. There are countless video chat sites available online with different popularity and rules. You should pay attention to privacy protection at most when finding video chat sites. Luckily, this article will introduce the best 10 video chat sites for you to enjoy talking to strangers without safety risks. You can get random video chats with strangers to meet new friends. Also, you can record and keep your online video chatting permanently here.
The Best 10 Video Chat Sites for Meeting New Friends
FAQs of Video Chat Sites Online
---
The Best 10 Video Chat Sites for Meeting New Friends
Lists of online video chat sites for Windows/Mac: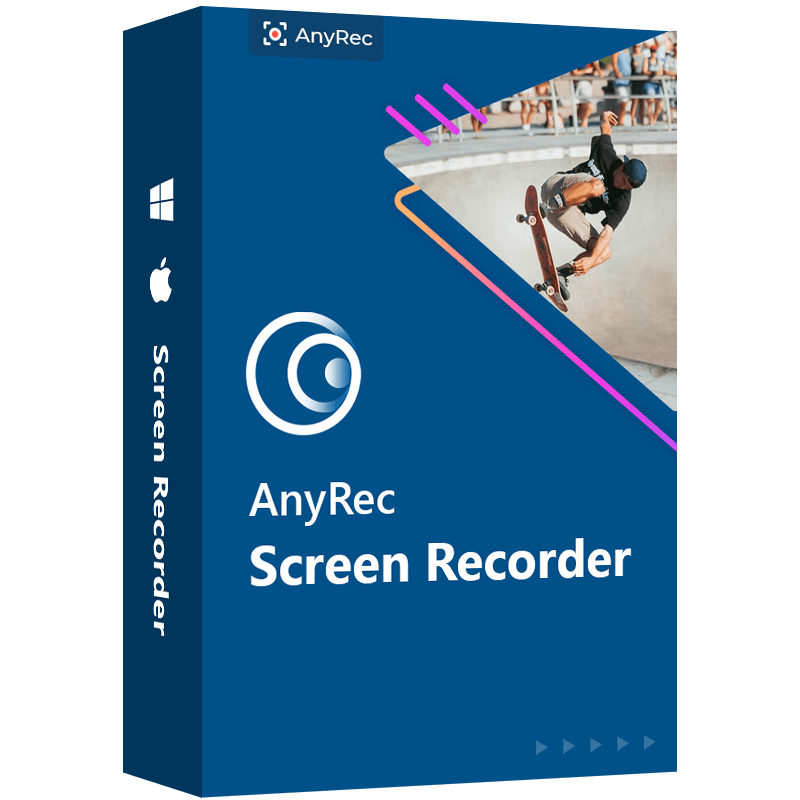 Record Your Funny Video Chats
Record video chats with strangers to MP4, MOV, AVI, and more.
Capture online chats with audio from both ends or one end selectively.
Customize shortcuts to quickly record and screenshot while chatting remotely.
No time limit or watermark.
Since different video chatting sites have different rules and users, so this article will tell you all the information about them for better choice. The detailed introductions to the 10 best video chat sites are listed below: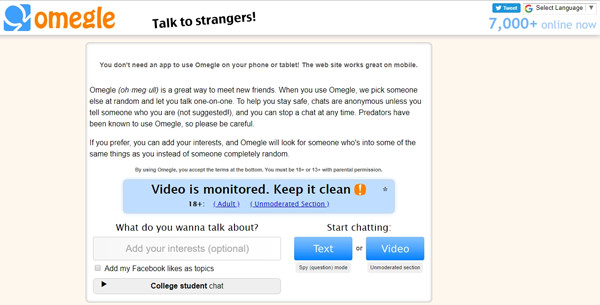 Age Limit: 13+ or 18+ with different features
As one of the biggest and popular free video chat sites, Omegle provides comprehensive privacy protection for you to chat with strangers anonymously. You can easily find people who share your interests. Moreover, it builds a specific community for college students to exchange knowledge. Omegle keep all your records for 120 days. As for those important conversations, you can use third-party tools to record Omegle video chats and then save them permanently. If you want to get more one-to-one video chat sites, you can get Omegle alternatives here.
2. ChatRandom – Meet Strangers with Your Webcam at Home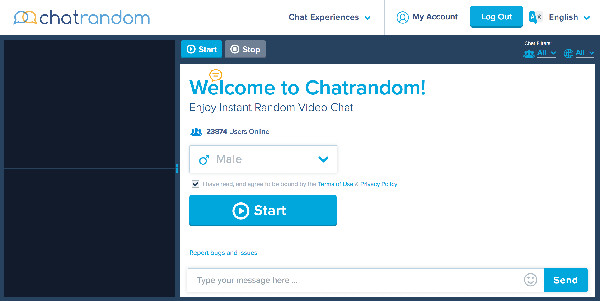 Age Limit: 18+
ChatRandom is also a popular video chat website with more than 2.5 million visitors per month. You can find strangers with the same interests or simply make random matches. You can also select the gender and country you prefer to talk to strangers randomly. Compared with other online chatting sites, ChatRoom provides a gay video chat room that is exclusive to gay men only. So it can be your one of your gay dating sites. Moreover, you can use Grindr and other popular LGBTQ dating apps to meet your guy.
3. Shagle – Webcam Chat Site to Meet People Online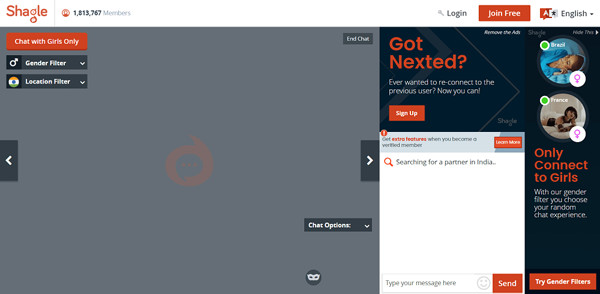 Age Limit: 18+
Through Shagle, you can start chatting with strangers randomly with one click. This video chat website only requires you to enter your gender without any other personal information. But you should note that it only supports video chatting with a webcam. It is free to start video and text messages with Shagle. By the way, if you can't see other person's face, you can use the Shagle face filter to distort your face in one click.
4. Fruzo – First Dating Social Network with Video Chats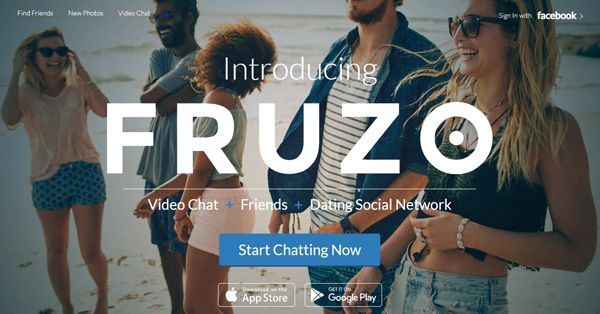 Age Limit: 18+
Fruzo is not only a random video chat site for meeting strangers. It will connect your Facebook account to talk to your friends and share your lift with strangers. This social platform gives you a further chance to connect with the strangers your like. However, Fruzo selects random video chats by itself not you. So it is quite common that you spend a lot of time finding the person you like on Fruzo. But if you just want to chat with strangers, then Fruzo may give you surprises.
5. FaceFlow – Meet More New Friends with Online Video Chats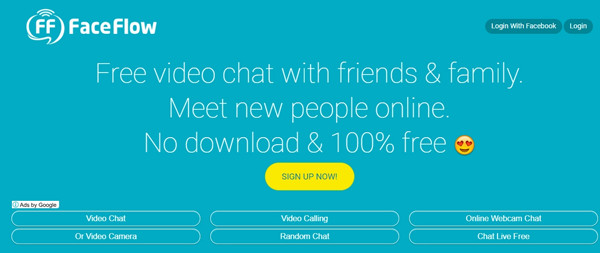 Age Limit: No limitation
FaceFlow is a powerful video chat site that supports cam-to-cam chat, voice message, and even group video chat for the conference. You can choose to login in with your Facebook to chat with friends. Its powerful text chat with interesting emojis also enables you to enjoy chatting. There are public chat rooms in FaceFlow. So if you want to meet new friends all over the world, it is worth to stop by and have a try.
6. Tiny Chat – Live Video Chat Room for Random Strangers

Age Limit: No limitation
It's an online video chat community to chat with several strangers in a room or connect with your families or friends. You can join any room you are interested in or create your own room. It also provides a function to find the people near you. But you should be careful about the position information. Many people complains that they meet scammers on Tiny Chat. That's because Tiny Chat doesn't verify the registered email. Also, if you want to remove ads and unlock more functions, you need to upgrade to its premium membership.
7. iMeetZu – Chat with Strangers Online without Registration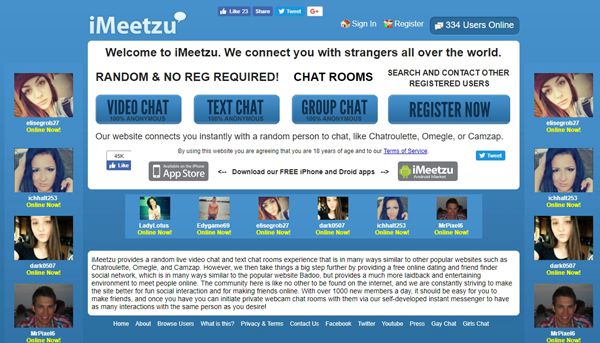 Age Limit: 18+
iMeetZu is a random video chat site with webcam, text, and group chat. Besides, it provides additional social functions to send images or files. The dating function also helps you to find the special one easily. There are also many ads while you chat with others using iMeetzu.
8. ChatRoulette – Cam Strangers with Random Video Chats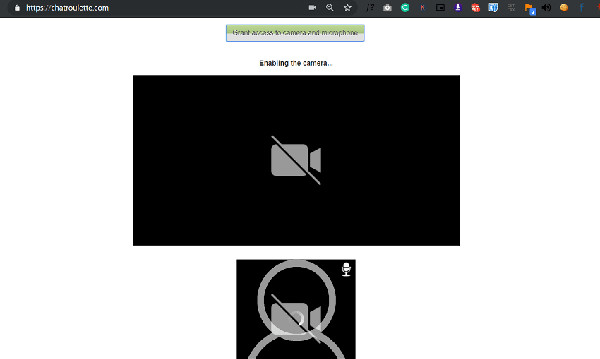 Age Limit: 18+
ChatRoulette enables you to start a quick online chatting with random strangers. In this video chat site, you can report the person who violated the rules of the chat room, which will create a good chatting environment. There are no annoying ads or other NSFW things on the ChatRoulette website. You can click the Enable Camera button to start video chatting with strangers immediately.
9. Teen-Chat – Safe Video Chat Room for Teenagers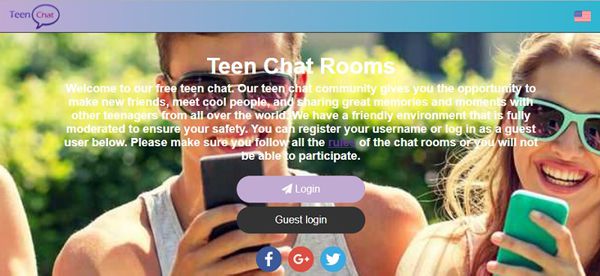 Age Limit: No limitation
As the name said, it's a video chat site designed for teenagers. All the chatting rooms are closely monitored, so you don't need to worry about your children being influenced by illegal activities. Those who are reported will be banned all the time. It is a good place for teens to flit, date, chat, webcam, and make new friends on the Internet.
10. CamSurf – Meet Strangers All Over the World via Webcam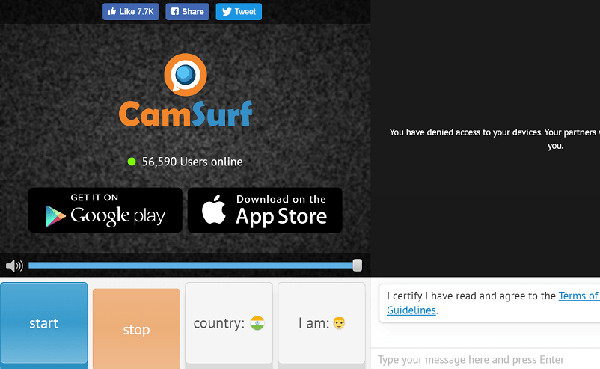 Age Limit: 18+
It's also one of the best random video chat websites to meet strangers instantly. You can set CamSurf to connect you to everyone, only females, and only males. It provides filters of the webcam to beautify yourself. And you can also choose to close the webcam ad microphone according to your need. There is no login required. So you can talk to people anonymously all the time.
Bonus Tips – How to Record Video Chats with Strangers
When you meet someone you are interested in and want to capture the screen of the text or video chat, AnyRec Screen Recorder will be your best choice. It supports recording your screen with high quality through hotkeys. You should note that only when you get permission from the stranger can you record the screen or take screenshots.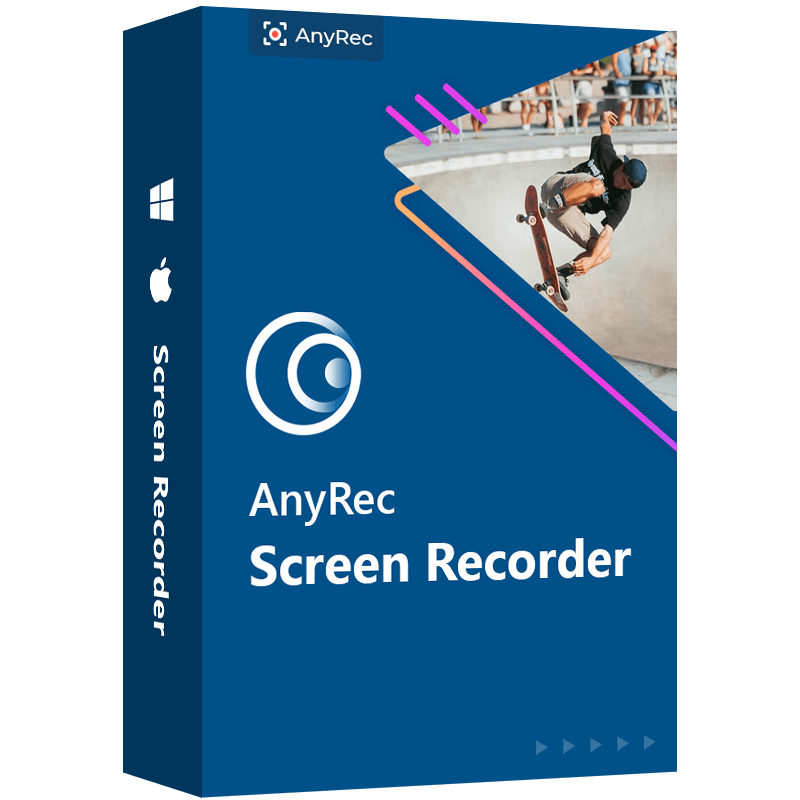 Record Everything of Your Online Video Chats
Secretly record your video chats with strangers with high image and sound quality.
Able to record the full-screen, selected area, and certain window.
Add shapes, lines, callouts, and more while recording your random video chats.
Shortcuts to screenshot or record your international video chats.
Save or share your video chat recording with custom choices.
Step 1.Free download, install, and launch the video chat recorder software. To record what happens on your video chat platform, you need to click the "Video Recorder" button on the main interface.

Step 2.Set screen recording area with full screen, fixed region, or custom area. Click the "System Sound" button to record online video chat with sound you hear. If you want to record video chat with your voice, you can turn on Microphone as well.

Step 3.Click the "REC" button to start recording what you talk and hear. You can pause, resume, and stop recording on video chat or call freely. Moreover, you can click the "Edit" button to add annotations in any size and color.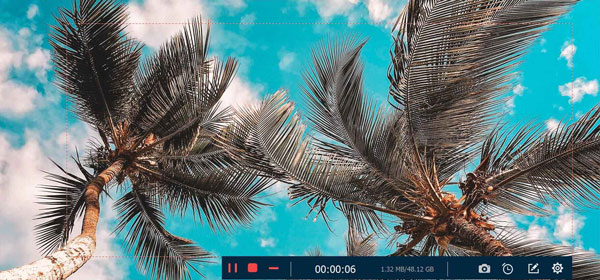 Step 4.After recording, you will be in the Preview window. Here you can trim unwanted video clips before export. If everything goes on well, you can click the "Save" button to download or share your online chat recording video.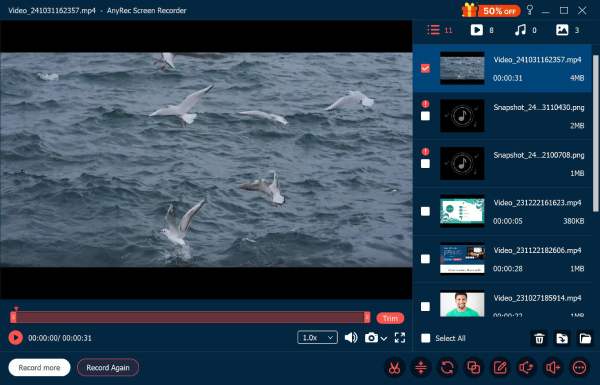 FAQs of Video Chat Sites Online
1. Can I record the screen on video chat sites?

Yes. It is true that most video chat sites don't support recording the screen because of privacy protection. If you have got permission from the strangers, you can use AnyRec Screen Recorder to record your talks and conversations..

2. Is there any video chat site for Android?

Yes. Most video chat sites online provide iOS/Android versions to download, including Omegle, CamSurf, etc. You can download free video chat apps on Google Play.

3. Should I login into my account to chat with strangers online?

It depends. Some video chat websites don't require you to login in, which will protect your privacy. But at the same time, the quality of the users may be lower than other sites.
Conclusion
To chat with strangers online for free, you choose the desired website from the mentioned best 10 video chat sites. When you chatting with random strangers, please protect your own privacy without talking too much. And if you'd like to capture the screen with permission, you can use AnyRec Screen Recorder.
Related Article