5 Workable Ways to Get Unbanned from TikTok [Ultimate Guide]
What if one day you woke up with a notification message, "Your account on TikTok was permanently banned". Of course, it's frustrating and upsetting, particularly when you have thousands or millions of followers. Suddenly, all the hard work, energy, and investing time in thinking about the concept and content was put in vain.
Fortunately, in this post, you will know why your TikTok account was banned and how to get unbanned from TikTok. So, sit back and relax! This article got you covered.
Part 1: Why Does Your Account Get Unbanned from TikTok
Your TikTok account can be banned for a variety of reasons. You may have broken their Community Guidelines by publishing illegal content, spamming other users with messages and comments, or breaking TikTok's daily follow restrictions. You may also be using risky third-party apps to make money on TikTok without recognizing it, which is against their Community Guidelines. Get to know the reasons in the following before learning how to get unbanned from TikTok.
Your TikTok account can also get banned permanently or temporarily, depending on the terms and conditions of the app that you violated.
1. Temporary Ban
This ban is not going to last forever. How long your ban will last can range from one to two weeks. When your temporary ban is over, you will be able to go on with your life as usual, just like before.
2. Permanent Ban
If you have been permanently banned from TikTok, it means the ban will not be lifted after a few days, and you will not be able to the TikTok app unless you file an appeal and it's approved.
Part 2: 5 Efficient Solutions to Get Unbanned from TikTok
Well, you don't have to worry anymore. You can unban and retrieve your TikTok account with the help of these five easy and practical ways how to get unbanned from TikTok.
1. Contact TikTok's Customer's Service
You can contact TikTok's official customer care if your account is temporarily suspended. TikTok will send an email to users whose accounts have been temporarily suspended. You can either wait 24-48 hours until getting unbanned from TikTok and your account is restored or contact official customer service in this case.
2. Send an Appeal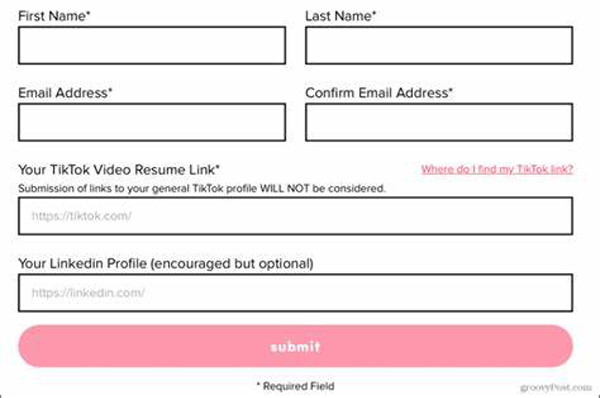 3. Contact TikTok Support
A temporary or permanent TikTok ban will work with this solution. But it's better for people who can't log into the TikTok app and send appeals from there because they can't do that.
You can contact TikTok Support to get unbanned from TikTok with the following email address:
legal@tiktok.com
info@tiktok.com
communitymanager@tiktok.com
feedback@tiktok.com
privacy@tiktok.com
4. Use a Valid ID to Prove your Age
Many TikTok users may have forgotten to provide their correct age when creating their profiles. Their accounts may have been temporarily suspended because their ages were inaccurate. However, you can upload a government ID proof and show that you are old enough to be on TikTok. If you have ID verification and send it to TikTok's customer service, your Tiktok can be unbanned.
5. Use a VPN service
As a safety measure, your account might be closed if you move to a new place or TikTok no longer works in your country. This isn't the same type of account ban mentioned above, so there's a different way to get unbanned from TikTok.
So, to get around TikTok's country-based restrictions, you need to use a VPN service. When you connect to a server in a country that allows TikTok to work, you'll be able to get the app to work again. Full access to the app means there are no limits on how you can use it.
Bonus Tips: The Best Video Editor to Make TikTok Videos Go Viral
Finally! You have successfully get unbanned from TikTok using the solutions above. Now it's your time to shine again and go viral on TikTok. But for that to happen, download AnyRec Video Converter on your device. This app will allow you to create contents on TikTok that will surely go viral with the help of its fantastic effects and filters. Moreover, you can crop, trim, merge, split, etc., your TikTok videos using this tool. So, hurry up and download this extravagant tool now on your device.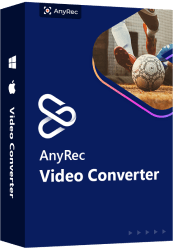 Key Features of the Best Vidoe Editor for TikTok:
Provide pre-made themes and filters to enhance the aesthetics of your video.
Provide pre-made themes and filters to enhance the aesthetics of your video.
Incorporate two, three, or even more videos into a single frame to make collages.
Able to export videos to the preset settings for TikTok with high quality.
Part 3: FAQs about Getting Unbanned from TikTok
1. How long does a TikTok appeal take?

It usually takes 1 to 3 business days to process a TikTok appeal. If you fill out the 'Share your feedback' box, TikTok will send you an email at the address you supplied. Within no more than three days, you can get unbanned from TikTok.

2. How long does the duration of TikTok Bans last?

Temporary bans on TikTok might last anywhere from one day to two weeks. That depends on the reason for your suspension and the severity of your infractions.

3. What is shadowban on TikTok?

A shadowban makes it harder for you to be seen on TikTok when you post new content. Getting 'Shadowbanned' on Tiktok means that your content won't show up on the 'For You' page of Tiktok, and the number of views on your video will drop a lot.
Conclusion
All of the solutions above will help you get back into your account if you are banned from TikTok. If you want to help someone else, you can also share this guide on how to get unbanned from TikTok with your friends and family. And if you have more questions and advice, please contact us now.
More Related Articles