Get 20 Funny Holiday Songs to Make Your Christmas Fun and Wonderful in 2023
Classic Christmas songs are, without a doubt, one of the most anticipated things of the holiday season. But you know what? You can make it more enjoyable by adding some humor to your Christmas songs. Take a look at some of the funniest Christmas songs that are listed below. Get your headset or speaker ready, and make your Christmas party more fun and exciting. Always remember, this is the season to be jolly!
Part 1: Top 20 Funny Christmas Songs to Make the Party Interesting
1. "Grandma Got Run Over By a Reindeer" by Elmo & Patsy
This funny Christmas song is a holiday staple for those with a grim sense of humor. Although the lyrics are a little strange, you can't help but sing along to the joyful melody. With these amusing Christmas jokes, Christmas puns, and Christmas memes, you can keep the laughter coming.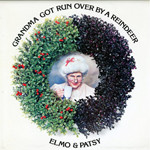 2. "You're a Mean One, Mr. Grinch" by Tyler, the Creator
Tyler the Creator throws his trademark gruff touch on the Grinch classic "You're a Mean One, Mr. Grinch," making it a great match of Christmas" most famous naysayer and music's favorite troll.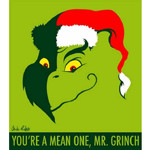 3. "All I Want for Christmas (Is My Two Front Teeth)" by Melissa Lynn
"All I Want for Christmas," a very narrow take on a holiday present list, is an ode to a child's forthcoming canines—a fantastic funny Christmas song for Santa's distant relative, the tooth fairy. As a kid, if you lost one of your teeth, for sure, this Christmas song will be funny to you.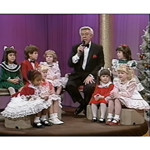 4. "Baby It's Cold Outside" by John Legend & Kelly Clarkson
The original version of Baby It's Cold Outside has not yet aged well, so John Legend and Kelly Clarkson have reimagined it. While it eliminates the creep element, John adds some funny lines that make this funny Christmas song appreciated this Christmas season.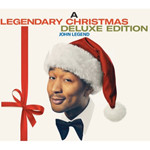 5. "I Saw Mommy Kissing Santa Claus" by The Jackson 5
I Saw Mommy Kissing Santa Claus is another excellent funny Christmas song with amusing lyrics that deserve to be included in this category. The lyrics describe a child who comes downstairs when his parents believe he is sleeping and sees his mother kissing and tickling Santa Claus under his beard. Many people have parodied this song, and it's been translated into a lot of languages and sold all over the world.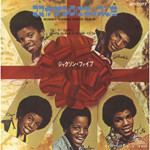 6. "Hey Sis, It's Christmas" by RuPaul featuring Markaholic
Every time conservative Aunt Carol begins to speak, play "Hey Sis, It's Christmas" at progressively increasing loudness. RuPaul's straightforward "Come on over, bish, you can't miss this" is guaranteed to drown out any political arguments over the Christmas table.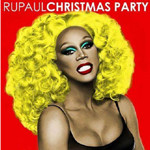 7. "Redneck 12 Days of Christmas" by Jeff Foxworthy
While it's not surprising that Jeff Foxworthy would write such a song, Redneck 12 Days of Christmas is quite amusing. If you enjoy blue-collar comedy and the like, you'll find this interpretation amusing.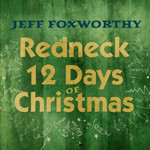 8. "Miss Fogarty's Christmas Cake" by The Irish Rovers
This amusing Irish funny Christmas song informs us about the disadvantages of being courteous during the holidays. Take, for example, eating Miss Fogarty's Christmas cake (even though you shouldn't).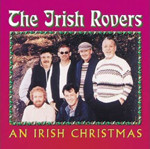 9. "Don't Shoot Me Santa" by The Killers and Ryan Pardey
In the parallel universe of "Don't Shoot Me Santa Claus," The Killers frontman Brandon Flowers pleads for mercy from a bloodthirsty Santa seeking revenge on the presumed teen murderer. This funny Christmas song is a bleak reinterpretation of the usual off-the-wall alternative holiday cuts.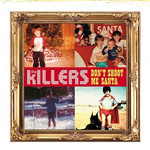 10. "Dick in a Box" by Justin Timberlake & Andy Samberg
When Justin Timberlake and Andy Samberg performed Dick in a Box on Saturday Night Live, they created a unique Christmas tune. You can play funny Christmas song at your Christmas party now that it's associated with Christmas.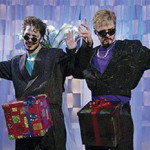 11. "The Night Santa Went Crazy" by Weird Al Yankovic
Weird Al Yankovic is among the great musicians. Therefore, it is no surprise that he wrote a funny adult Christmas song. It's up to Weird Al to make you giggle about Santa's derangement.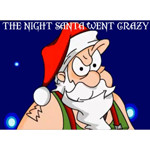 12. "O Holy Night" by Eric Cartman
O Holy Night has to be included on a list of the top funny adult Christmas tunes. Allow Cartman to serenade you and your pals during the holiest time of year this holiday season.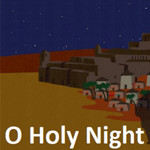 13. "Dominic the Donkey (The Italian Christmas Donkey)" by Lou Monte
Santa's role as the official Christmas mascot is well-established, but there's a sizable ensemble of other seasonal characters to contend with. There are the elves, Mrs. Claus, and the reindeer, but Dominic, the Italian Christmas Donkey, does not appear to have made the official roster despite Lou Monte's crusade.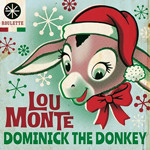 14. "Father Christmas" by The Kinks
This funny Christmas song addresses the elephant in the room: Santa Claus isn't real. The Kinks manage to criticize capitalism and wealth imbalance while telling a first-person story about working as a mimic Santa at a department store—and being stolen by noisy kids—on the track's closing line: "Give all the toys to the little rich lads."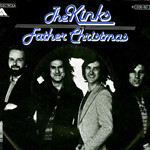 15. "I Want a Hippopotamus for Christmas" by Gayla Peevey
This funny Christmas song is a subsection of wacky holiday music in and of itself. In this delightful song, ten-year-old Gayla Peevey sings about her desire for a distinctive (and very large!) Christmas gift.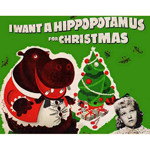 16. "Present Face" by Garfunkel and Oates
Did you ever gotten a gift that you did not like but didn't want to be disrespectful about because you smiled and said, "Oh, you shouldn't have"? If that's the case, you'll enjoy this funny Christmas song. It's about that face you make when you get a gift you don't like.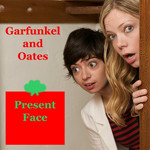 17. "I Won't Decorate Your Christmas Tree" by Loretta Lynn
Leave it to Loretta Lynn to add a touch of country to your Christmas party playlist. After you've memorized the words, tell someone close to you that you won't be putting up the decorations alone this year. Or, even better, that you won't be taking them down by yourself.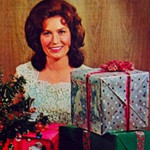 18. "Christmas in Heaven" by Monty Python
You may recall Christmas in Heaven if you grew up watching Monty Python. Because this funny Christmas song is so infectious, we wouldn't be surprised if you found yourself humming it to yourself.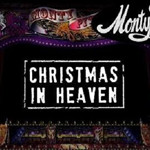 19. "Please Daddy Don't Get Drunk This Christmas" by John Denver
This Christmas is a light-hearted tune with a sad undercurrent. The song is sung from the stand of a little child who begs his father not to drink too much so that his mother does not cry. The father had arrived late the year before and dozed off beneath the Christmas tree!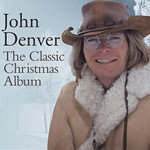 20. "Another Christmas Song" by Stephen Colbert
One more comedian's humorous Christmas song! Stephen Colbert, the late-night presenter, and comedian sing about how he's written yet another Christmas song for everyone to enjoy.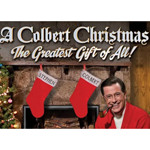 Part 2: How to Add Funny Christmas Songs to Your Videos on Windows/Mac
Do you want to add funny Christmas songs to your videos to make them more outstanding and joyful? Download the AnyRec Video Converter now on your Windows/Mac. This tool is one of the most recommended video editors on the market due to its fascinating and powerful editing features. It allows you to add funny Christmas songs to your videos and create slideshows. So, hurry up and have this tool downloaded on your devices!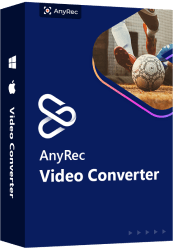 AnyRec Video Converter:
Add funny Christmas songs to your videos without hassle.
Customize your video by adding themes, effects, subtitles, etc.
Provide many Christmas themes to make your video livelier.
Adjust the audio tracks freely with different volume and effects.
Steps to Follow:
Step 1.Of course, download first the AnyRec Video Converter on your device and start launching it. After that, you may proceed in uploading your videos by clicking the Add Files button. You can also drag/drop all your videos to the software.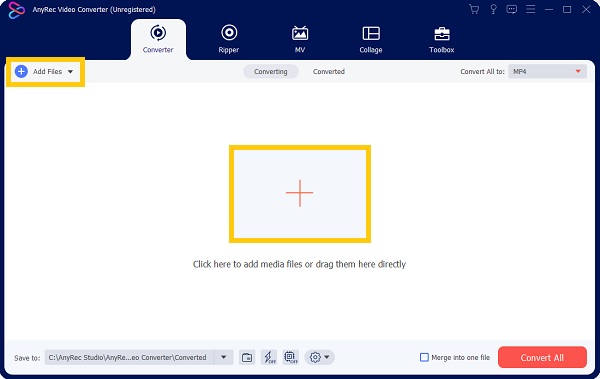 Step 2.Next, to start adding funny Christmas songs click the Edit icon then go to the Audio section. After that, on the Audio Track, click the + icon. And you can adjust the volume by adjusting the Volume slide bar. You may also decide how long the delay will be by adjusting the Delay slide bar. Once you are done, click the OK button.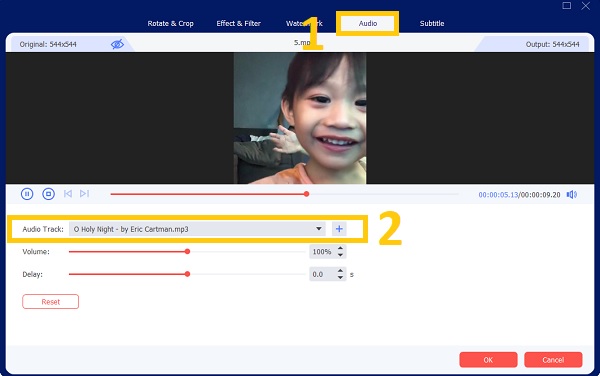 Step 3.Finally, after a few clicks, your video is ready to save. But first, choose the file location to easily access your video by clicking the Save To button. After that, click the Convert All button.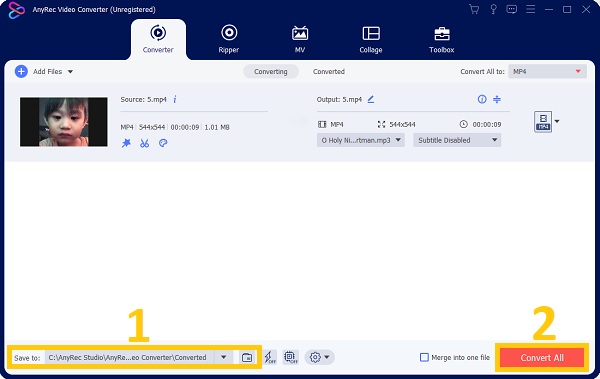 Part 3: FAQs about Funny Christmas Songs
What is the funniest Christmas song?

The recommended funny Christmas songs are here:- "Present Face" by Garfunkel and Oates- "I Want a Hippopotamus for Christmas" by Gayla Peevey- "I Saw Mommy Kissing Santa Claus" by The Jackson 5

Why funny Christmas songs are important?

Funny Christmas songs bring us together and connect us in groups with similar experience and feelings, as their name suggests. It also brings extra fun and joy to our Christmas season.

Is it possible to add Christmas songs to my videos?

Of course! With the help of AnyRec Video Converter, nothing is impossible. It has many amazing features that allow you to add funny Christmas songs to your video, and makes you Christmas party more interesting.
Conclusion
Written above are the top 20 funniest Christmas songs that you shouldn't miss! And you can also use AnyRec Video Converter to add these funny Christmas songs to your videos. What song did make you laugh the most? Please let us know by sending us your messages.
Related Articles